Many students seek out part-time work whilst at university. It's a great way of gaining skills and experience for your CV for after you graduate, whilst also earning money too! Here are some ways of finding flexible part-time work as a Surrey student.
Unitemps
Unitemps is a job agency designed for students to find flexible part-time work. Once you've registered with them, you'll receive regular job adverts for a range of seasonal, temporary or fixed-term jobs that you may be eligible for as a student. Jobs advertised by Unitemps can be both on-campus and off-campus within the local area. The types of jobs available through Unitemps ranges from and includes catering, administration, events, tutoring and much more! Click here to find out more about Unitemps and what they do.
Student Ambassador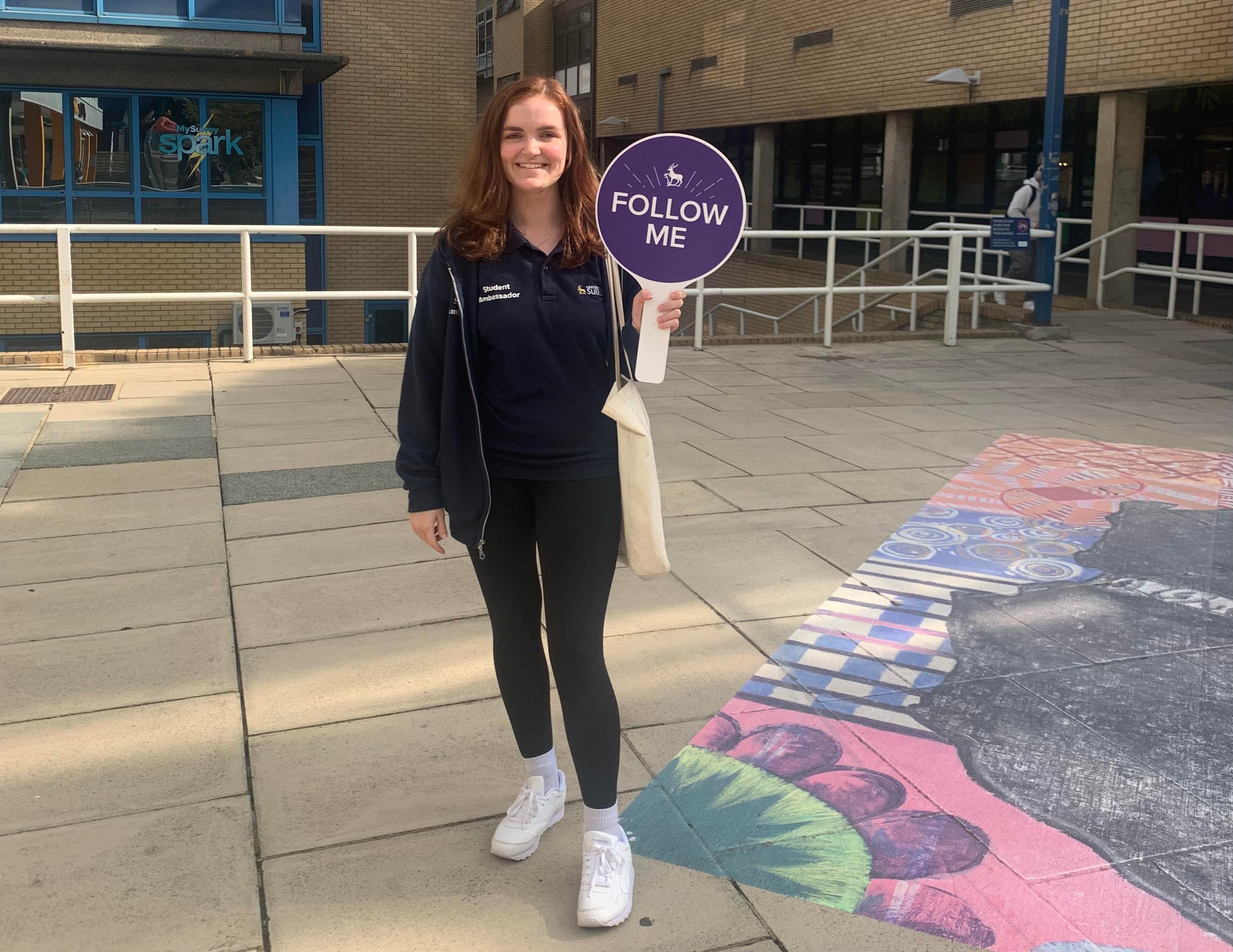 Becoming a student ambassador is a fantastic way of gaining varied work experience that you can easily fit around your studies. As an ambassador for the past three years, I've been involved with a range of work opportunities representing the university, including open days, applicant days, online mentoring programmes, clearing, Instagram takeovers, summer schools and so much more! I've also developed many professional skills, such as public speaking, communication, leadership and teamwork, all of which I've been able to use for examples in my CV and interviews. It is also super flexible, as I can choose which events I sign up to each week. For more information, click here!
Bar work at the on-campus bars
Fancy a job working behind the bar? The Student's Union offers part-time work within the on-campus nightclub, Rubix! This is a great way of earning money whilst working at the heart of student life. Wates House, the student bar near the cathedral, also offers opportunities for students to pick up part-time work too!
Student Helpers
Student Helpers are hired by subject departments for events such as open days. This is a great event to work at if you're eager to show prospective students your passion and enthusiasm for your course and studying at Surrey.
Surrey Research Park
Located close to the Manor Park campus, Surrey Research Park offers part-time work in exciting research fields. This is ideal for students looking to gain research experience related to their course or interests, especially if they want to pursue a career in research after graduating. It is also ideal if you're looking for a job over summer!
Peer Supporters and MySurrey Hive Ambassadors
Before the start of each academic year, the university looks for current students to become Peer Supporters and MySurrey Hive Ambassadors. These roles are ideal if you're interested in working and gaining experience within the university support systems. Peer Supporters offer both online and in-person non-judgemental support, and are there for you to ask advice on any aspect of student life. MySurrey Hive Ambassadors work alongside the full-time MySurrey Hive team in order to answer student queries quickly and efficiently, and they sometimes even run events like movies and board game nights!
Jobs off-campus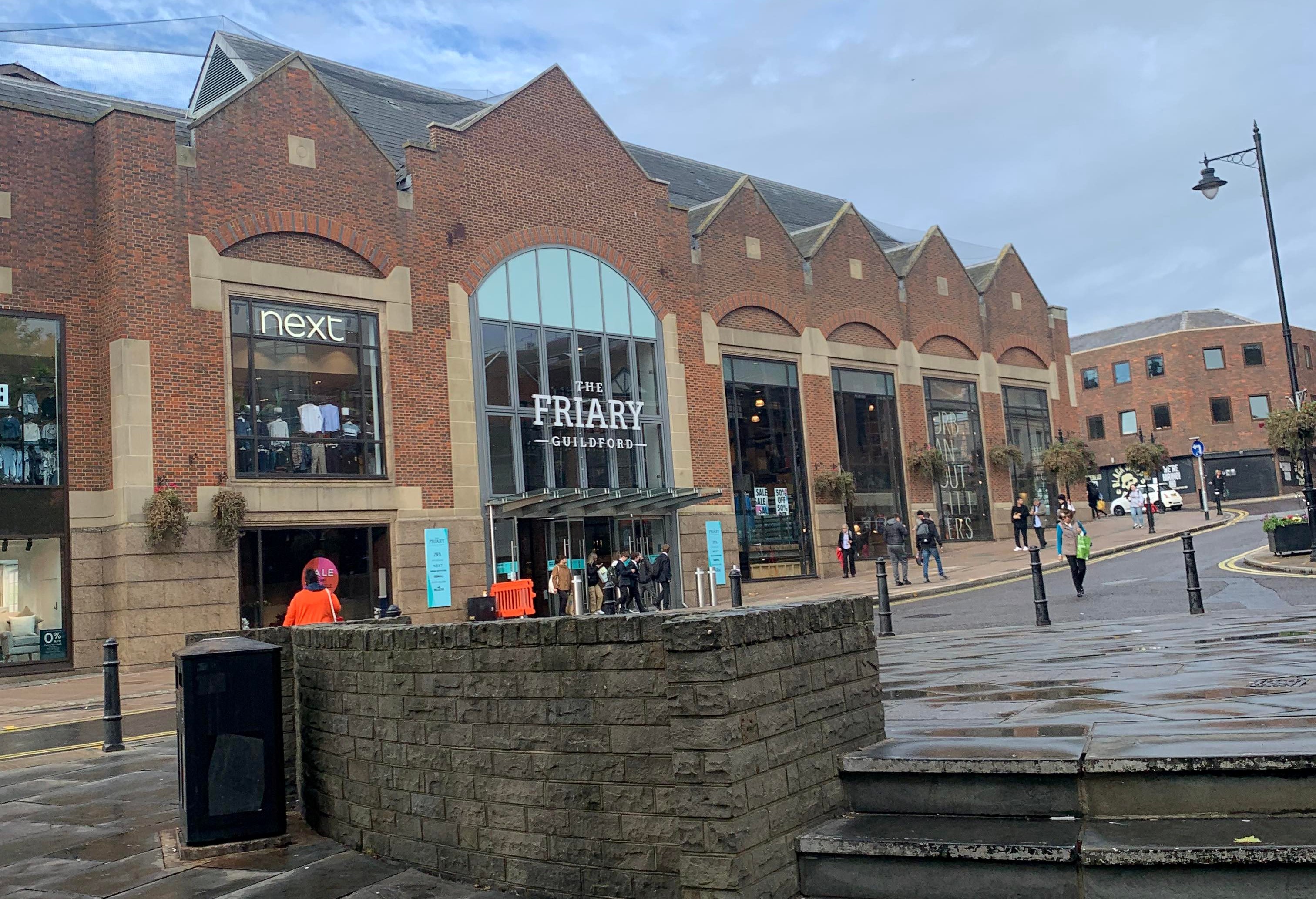 Several students also find jobs off-campus within the Guildford area, at local places such as supermarkets, cafes, clothes stores and restaurants. These are usually advertised on websites such a LinkedIn and Indeed. Surrey Pathfinder also advertises suitable part-time jobs as well!
With any job you choose to undertake as a student, make sure you leave yourself enough time to complete your studies and to have time for yourself too!