Starting University can be a daunting experience for so many, but I can guarantee that once you've settled in, made a few friends and started your classes, it will become so much easier and you'll start to really enjoy your new undergraduate life.
Here are a few of my top tips for starting university and making the transition a whole lot easier:
Stay on top of the admin
Once you confirm that offer to study at your chosen University, you'll start to receive emails about choosing accommodation, picking your modules, registering and a whole lot more. It's really important to keep on top of these communications and submit your choices and responses as soon as possible, to make sure that you get your first choice. It will also make the transition a lot more straightforward in that first week as you'll be as up-to-date as you can be and it will only be the case of picking up the keys to your new pad and telling the University you've arrived.
Meeting the flatmates
One of the most daunting aspects about starting University is making new pals. But you'll be in luck, because every one of your flatmates will be in the same position! You'll find that on move-in day, you'll bump into a few of your flatmates and their families and start getting to know them straight away.
My top tip for moving day is to bring a doorstop! I kept my door open whenever I was feeling social, so that my flatmates could pop in and say hello if they were walking by, and it really helped. I met a few of my flatmates that way and we ended up having the best evening eating together, playing card games, listening to music and getting ready to enjoy ourselves at the Students' Union that night.
Another recommendation would be to strike up corridors convos with anyone you pass in your building. Once we'd spoken to a few people, the invites started flowing to the flat parties in our building; it was a great way to widen the friend circle quickly. Even if you don't stay in contact with everyone for the rest of you University days, it felt really nice to have an initial group to go out with.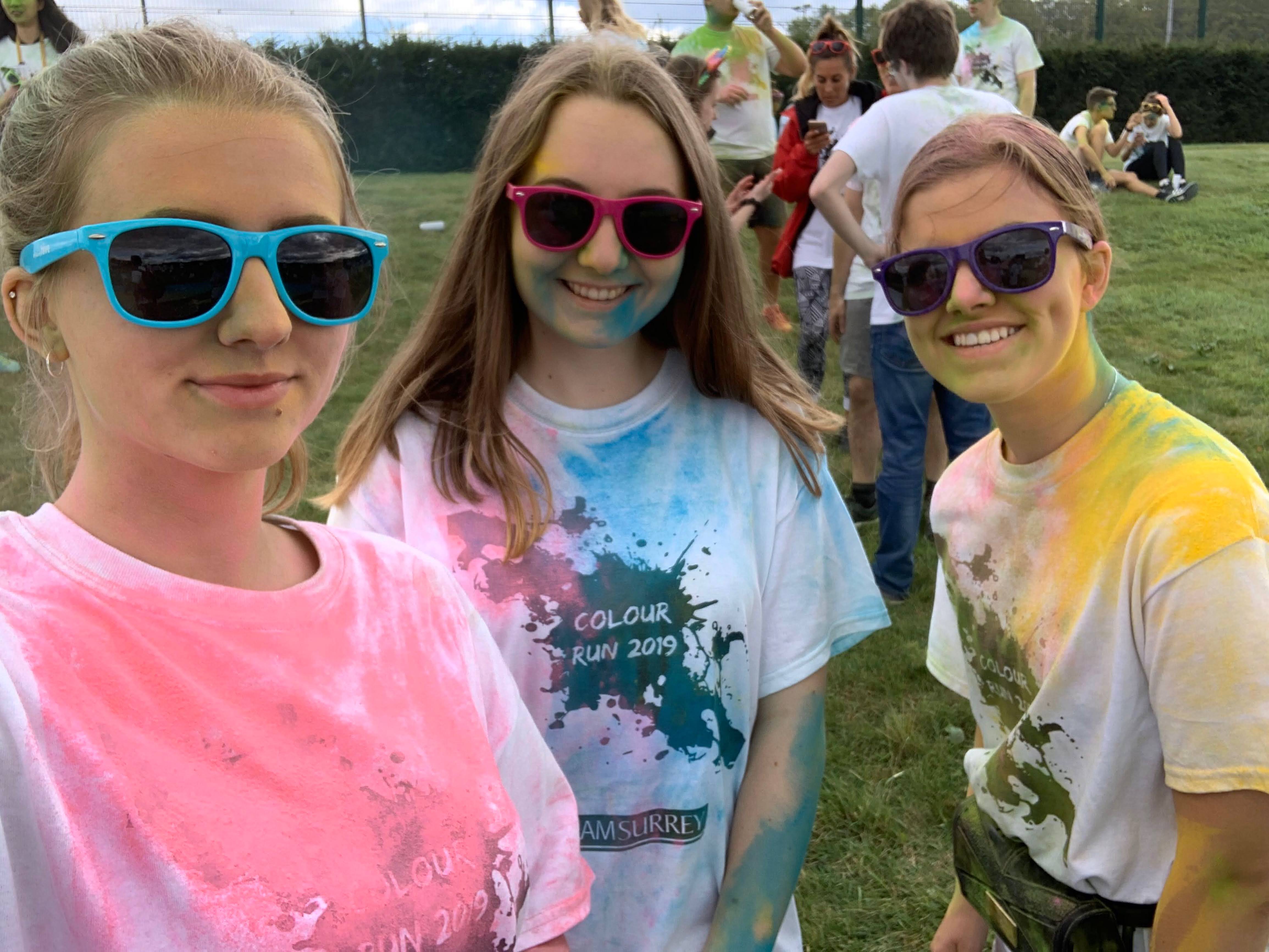 Say YES to everything (within reason)
It's quite common for universities to arrange an array of events during Freshers' Week, to give you a chance to meet people. As well as the typical club nights, Surrey organised quiz nights, colour runs, cinema nights, free sports testers, and so much more! I remember being super nervous to go to these events alone, but in hindsight, I made some amazing friends.
Not only should you say yes to the organised events, but say yes to the spontaneous moments. There will be people queuing up to ask you to join them on a trip to the city centre, or to tonight's club night, or even just to check out where the local supermarkets are; definitely make the most of these moments, even just for the first few weeks to give you the best shot at finding your group.
Attend your introductory classes
There will be a handful of timetabled sessions for your first week at University that will be organised and led by your subject department. These might include an introduction to the department or a get-to-know-each-other brunch. These are so important to attend, not only to make a good first impression, but also to meet the people you'll be studying with for the next three or four years. Equally, another brilliant opportunity to make friends!
Clubs and societies sign-ups
It's Freshers' Week and the clubs and societies will be out in full force to recruit you. Make sure to visit the Freshers' Fair and browse the hundreds of clubs and societies on offer. From departmental clubs to hobbyists, to sports, there is something for everyone. And if you're lucky, there'll be some freebies in it for you too.
Looking back at my first year at Surrey, I wish I'd joined a society at the start of the academic year and joined the weekly sessions. Not only does it get you socialising with new people, but it gets you learning new skills, having fun, perhaps exercising, and out of your bedroom in the evening a couple of times a week – essential when you start University!
So if you're planning to start University in September, remember that everyone is in the same boat. Stay organised with the paperwork, chat to your flatmates, attend your classes, and just say yes!