As a student, it's so easy to get lost in the world of books, essays and exams. Every day we wake up, muster all the motivation we can, and prepare to go through hours of lectures, seminars, reading, pass papers, and so on! One thing is for sure: student life is definitely not for the faint of heart! However, how often do you stop to appreciate your surroundings?
As a student at the University of Surrey, I am often distracted by our beauteous campus, innovative learning spaces and the vibrant community within Guildford! There are so many places to explore, ranging from the grand gardens of Guildford Castle, to the serene surroundings of Stoke Park! In this article, I will list a handful of these places, which you could explore throughout your time at Surrey.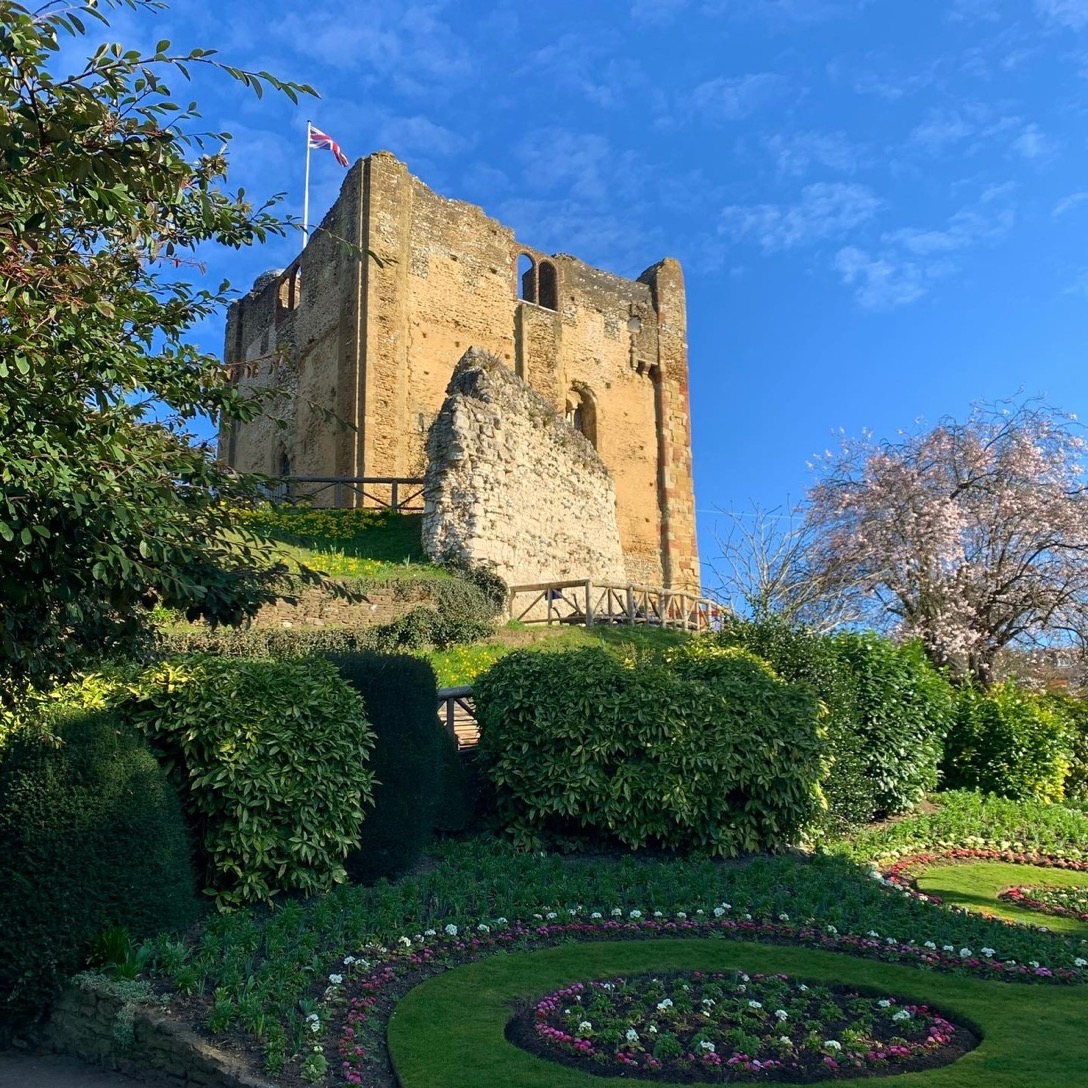 This stunning spectacle, located near Guildford High Street, is thought to have been built shortly after the 1066 invasion of England by William the Conqueror! The greenery is extremely popular, containing vibrant flowers and areas in which you could relax and take in the peaceful environment. For those of you who love a good history lesson, the castle grounds contain a visitors' centre (open between April and September) that includes written panels describing the history of the castle. This is a must-see for any student, given the fact that it is only 20 minutes on foot from campus!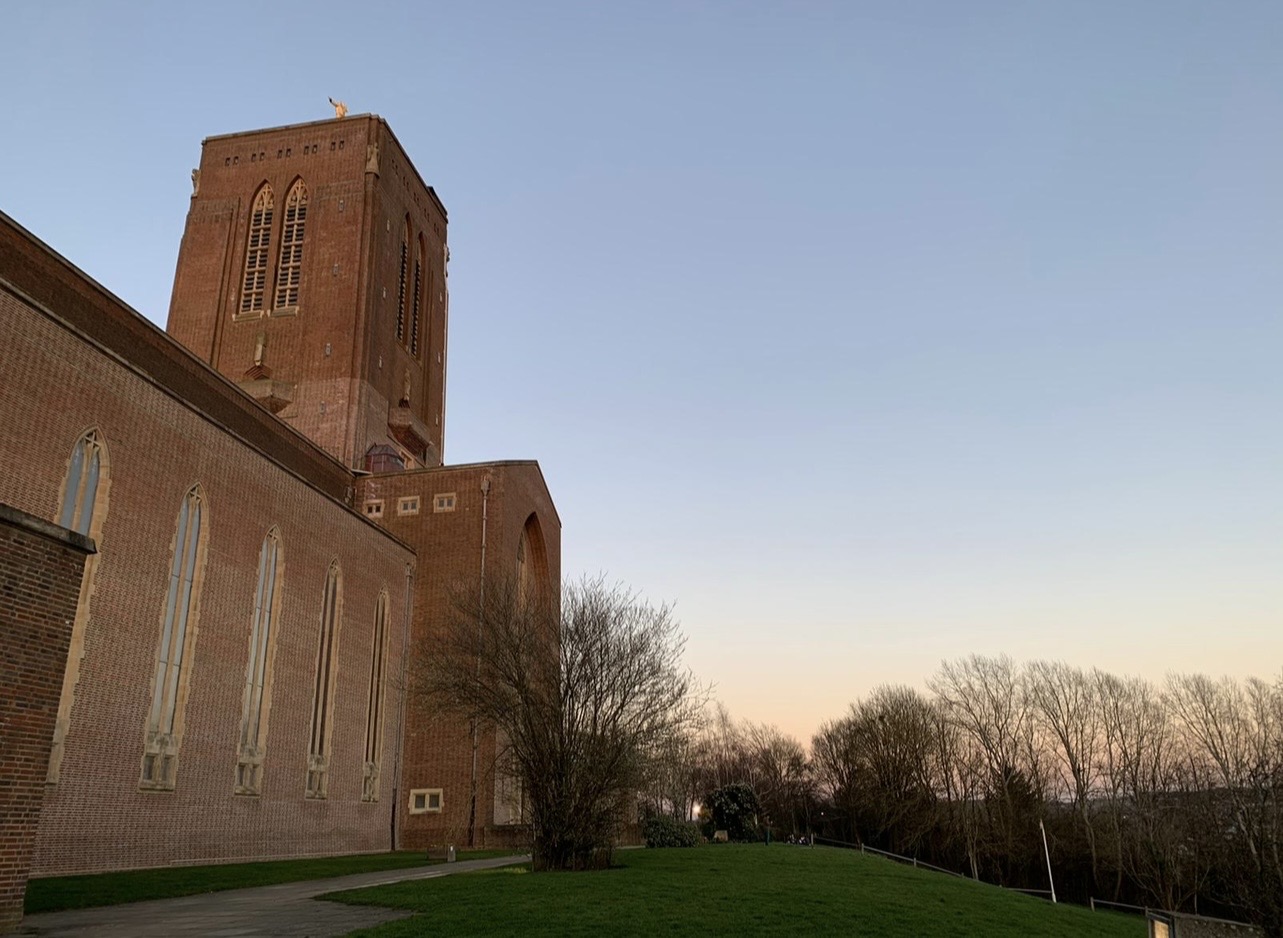 The Cathedral Church in Guildford is extremely close to our campus – so much so that we have named a section of our accommodation 'Cathedral Court'. This building is situated at the top of Stag Hill, hence it overlooks, not only our beautiful campus, but a large portion of Guildford. Additionally, this is where graduation ceremonies are traditionally held, so it's always good to get a feel for the church building before the big day!
The Odeon, although found across the country, is yet another classic facility that cannot be overlooked. The Odeon Guildford is located just minutes away from the Friary, between Stag Hill campus and the train station. The readily accessible nature of the location makes it incredibly easy for students to enjoy a cinematic experience without having to venture too far from campus.

Stoke Park is a large parkland on the outskirts of Guildford town centre. It's a vast land of nature hidden away within the urban surroundings of the town. It's worth mentioning that it is a Green Flag awarded park, which is telling of just how breath-taking it is. There's plenty of paths to go exercising too, with an outdoor gym area that allows for casual workouts.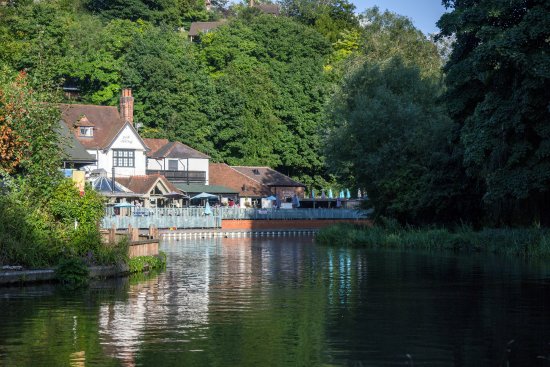 The River Wey passes through the centre of Guildford and offers a great jogging route for those who seek it! It crosses the town centre and carries on for a considerably long time, quenching your thirst for a good run! However, it also serves a nice river-side walk for those who enjoy early morning or late night strolls. Just be careful not to fall into the river, as the water can be extremely cold within the winter months. I've even seen people kayaking along the river, if this floats your boat – or should I say kayak…