Dear readers,
This is my second blog and I will discuss my experience during my first day in the U.K. In fact, prior to my departure, I was able to book a slot for the Meet and Greet service. Hence, due to the fact that the location of Guildford was unfamiliar to me, I used this service which was completely free of charge for students. Hence, at the airport I was welcomed by a friendly Meet and Greet team, helping me to go to Guildford. Initially, we were divided into groups, depending on the type of accommodation, because of the different locations. For example, while the Stag Hill accommodation is at the heart of the main campus, Manor Park is 10 minutes away from the University by bus or about 20-minute walk. Hence, we all used the train from the Gatwick airport which had a direct link to Guildford (45-minute journey). The ticket was provided to us for free, so we had to only wait for the train to come. While waiting, I was able to communicate with the Meet and Greet helpers, who were, at that time, students at the University as well. This was very useful because they gave me valuable insights concerning the student life at Surrey. I was fascinated by the passion with which they talked about their experience at the University. Their positivity led to further increase in my excitement and anticipation to start my journey as a student. Despite the fact that I was at a place that I have never visited before, I was not nervous or worried. That was as a result of the amazing atmosphere created by the helpers.
While chatting, the train arrived. Hence, the journey towards Guildford started. I was traveling with other new students like me, who used the same service. We had a great time, introducing ourselves, sharing information related to our courses, interests and future plans. Thus, I have started learning even before my arrival at Surrey. I met people from different countries with various background and knowledge. We all had a lot of luggage, therefore, we helped those in need. I have started improving my skills and developing new ones.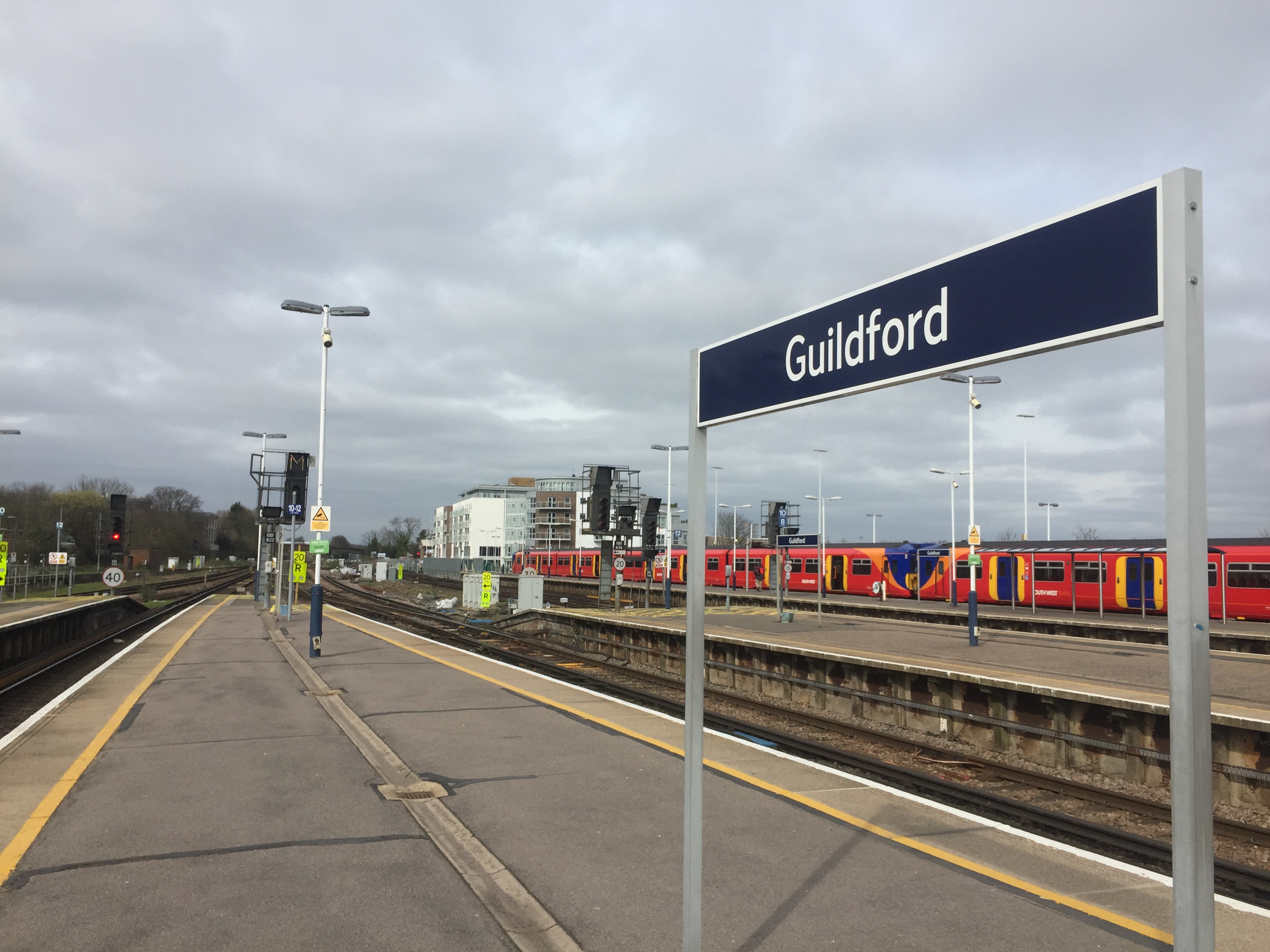 After 45 minutes we arrived at the Guildford station, located in proximity to the town centre. We were welcomed by Freshers' Angels who were volunteering students during Welcome week. There was a minibus, provided by the Students' Union, waiting for us. It took 10 minutes to arrive to the final destination which was my accommodation, Hazel Farm. However, despite that at that time it was raining, more Angels were waiting outside to greet us and help. I had to collect my key for the room, nonetheless, I was initially unfamiliar with its location. Hence, one of the Angels helped me find the room, taking my luggage, which was really kind. Then I was able to take a rest from the long journey. Initially, I was the only person in the flat, nevertheless, gradually, other students came. We were seven people in total, living in one house.
Until next time,
Desi