Hello and welcome to my very first blog! I am Theodora, originally from Greece and I study BSc International Relations. I decided to start my blog journey off by showing you why studying International Relations in Surrey was the best choice for me!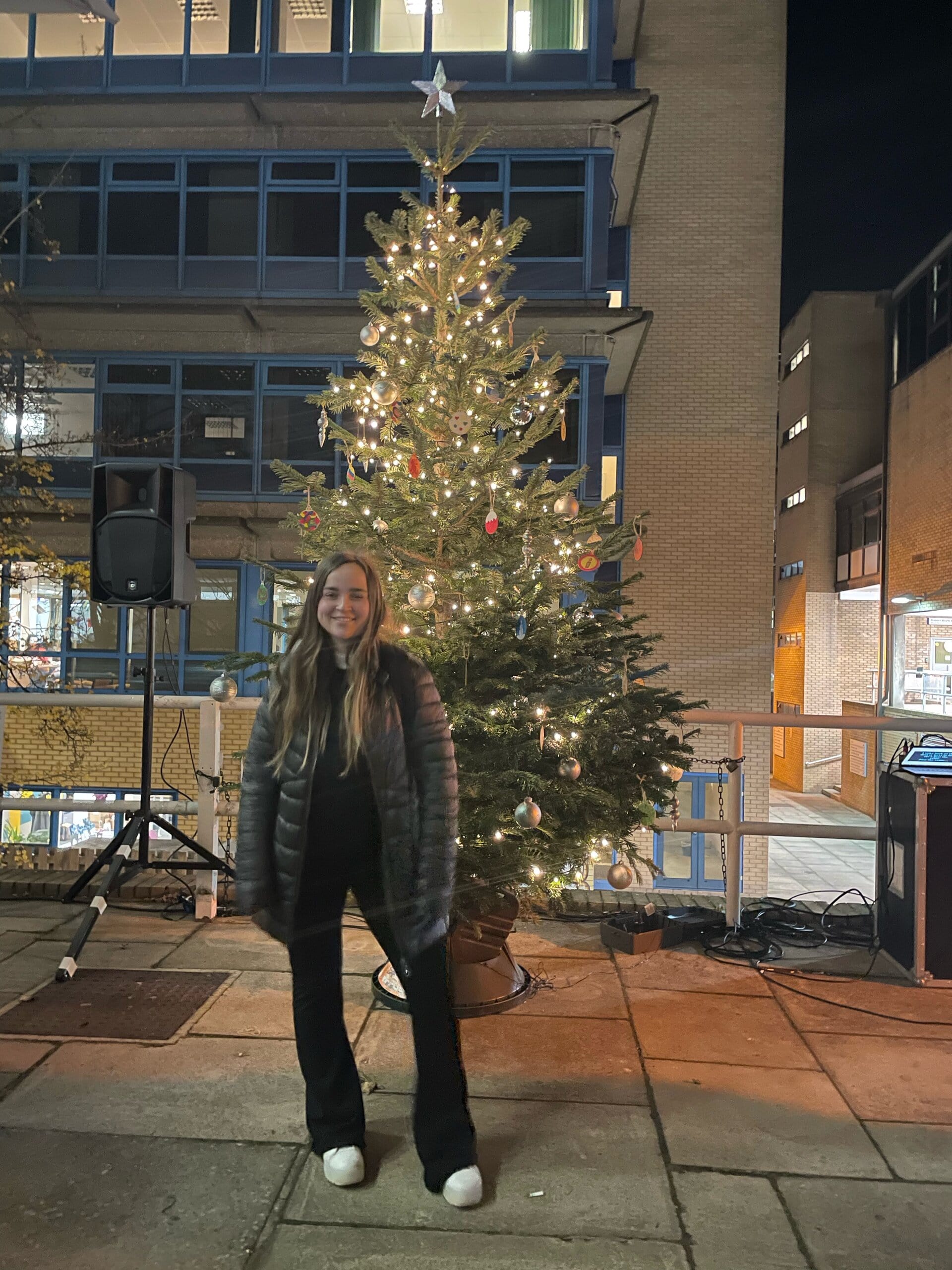 When choosing universities, I wanted to make sure that my quality of the study was a priority, and I knew that I wanted to get a Bachelors in Science for International Relations which not many universities offer. This is what struck Surrey high on my list as it has a BSc program. This is because I wanted a more scientifically applicable usage for my degree and wanted the inclusion of statistics in my degree. The course also had a good selection of interesting modules which is what sold it for me. I also liked the fact I can study abroad and do a placement year which helps make my studies more interesting and gives me more options rather than the classic 3-year study on campus. The course also had great graduate prospects and a great selection of academics leading it which made me feel confident in my selection.
Secondly, I knew I wanted a campus-based university that would give me a sense of community as well as having all my lectures and accommodation in close proximity. I also liked the fact campus universities are safer. What struck me to consider Surrey was also the sheer size of the campus which makes it big enough to feel like a little community of its own and the amenities it offers such as the multiple eateries, Sports Park & club.  I also enjoy the fact it is close enough to two major airports (perfect for that weekend getaway and visiting home) and to London for that odd day trip.
Thirdly, I think what gave me that final push to say yes to Surrey was coming to Guildford and visiting the campus for myself. My thoughts are that in order to truly immerse yourself and say yes the best way is to visit the campus and place yourself there. Ask yourself if you can imagine yourself spending a few years in that location and if the answer is immediate yes then you've got a winner! I think Guildford has its charms as it has wonderful little passages and a good variety of culture & nature. There are plenty of activities and at a fairly affordable price which is great for students (more on that in my next post!)