Hello guys it's Nick! The past days have been really tough as we had our exam period and so many assignments and tests had to be handed. Now that everything is over I decided to talk about something that I am sure it will concern every Greek who's interested in studying in the UK and the University of Surrey; how Greek culture exists in the country and and what's available for Greek students nearby the university. You'll be surprised of the variety of things you can do!
First of all the university has approximately 250 Greeks and Cypriots and part of our Students' Union are the Hellenic and Cypriot societies. The presidents Petros and Sabina are really committed to the society and do their best to make us feel like home! When I first came into Surrey they had created a group chat dedicated to all Greek/Cypriot freshers in order for us to meet and socialize. Moreover, with an annual membership of £5 anyone can get access to everything the society hosts, including discounted themed Greek nights in a local club, giveaways and gatherings. If you are interested you can find the society in social media and drop them a message for any queries you might have! Instagram: @opasurrey Facebook: OpaSurrey
Besides the society, Greek culture is spread all around Guildford. Recently, a mini van was set up opposite the library in the University and sells pita wraps and gyros! Except for that we have 2 other Greek restaurants; the first one is called Meat the Greek. It is mostly fast food and its specialty is the beloved souvlaki. The second one is called Theion and it's a more formal restaurant serving traditional Greek food with a touch of elegance. Both are located in Chapel Street in the heart of Guildford. However, my favourite one is Fresco Delikafessen a cafeteria located in Friary Street. It serves coffee and snacks directly from Greece and is mostly visited by students because of its cozy atmosphere! All the above are an immediate way to cure my homesickness as they remind me of Greece.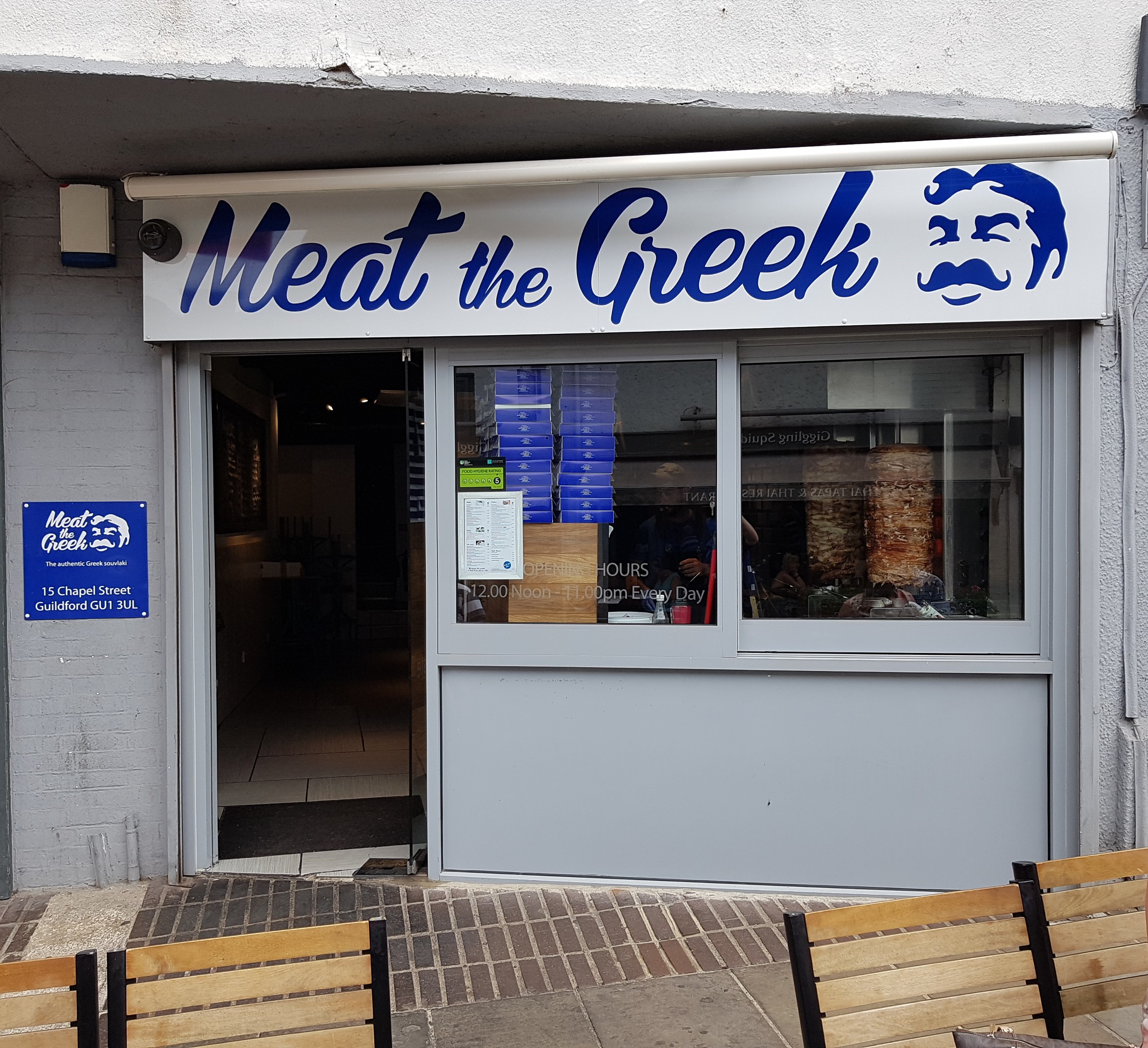 In case you want to visit another place in the UK but still get a smell of Greece there are quite many options. For example, London has a big variety of Greek restaurants as well as groceries mostly in Soho, Mayfair and Covent Garden. Due to COVID I haven't had the chance to visit any of them yet, but I'll let you know in due course. Moreover, the British Museum in London has many ancient objects that form Greek ancient and more recent history.
Thankfully, if you choose the UK for your studies and Surrey in particular you'll never feel away from home as Greek communities do exist and being left out is nearly impossible!