When I was a prospective student all I wanted to know was what it is to be a student at the University and how is the everyday life. Thus, in today's post I am going to describe you a day in my life from the time I wake up till I go to sleep at night.
e.g Monday: I wake up at around 10:30. To be honest it is kind of difficult to get up on Mondays as every weekend is full of parties and clubbing until late at night. I go for a shower and I get my breakfast which is usually something quick such as omelette with mushrooms and cheese, or bread slices with Nutella and milk. As soon as I am done with eating I wash the dishes and then I am tiding my room which is usually really messy after a busy weekend. Then, I watch any pre-recorded lectures or doing on demand activities from SurreyLearn (academic platform for the modules) that are mandatory in order to keep up with my modules and I take notes so I have them ready for class. Every second Monday I am expecting my super market delivery from Tesco, which is very close to campus and I usually arrange the delivery every 14 days on midday so I can cook my lunch just before I go to my lecture at 4 o clock on Stag Hill Campus. Right after my lecture I usually visit the library with my study buddies where we go to the individual study floor so we can all concentrate and finish or continue any assessments that are running at that time. That is really fun and I totally recommend it because it increases your motivation to study and additionally when you get bored and tired there is someone with you to talk to and get a break for a while. At around 8-9pm it is the time where I am going back home to cook dinner, chat with my flatmates or maybe go and have a drink with my friends. I usually go to bed at around 12:30-1:00. I try to sleep no less than 7 hours each night as I want to be fit when I wake up the next day.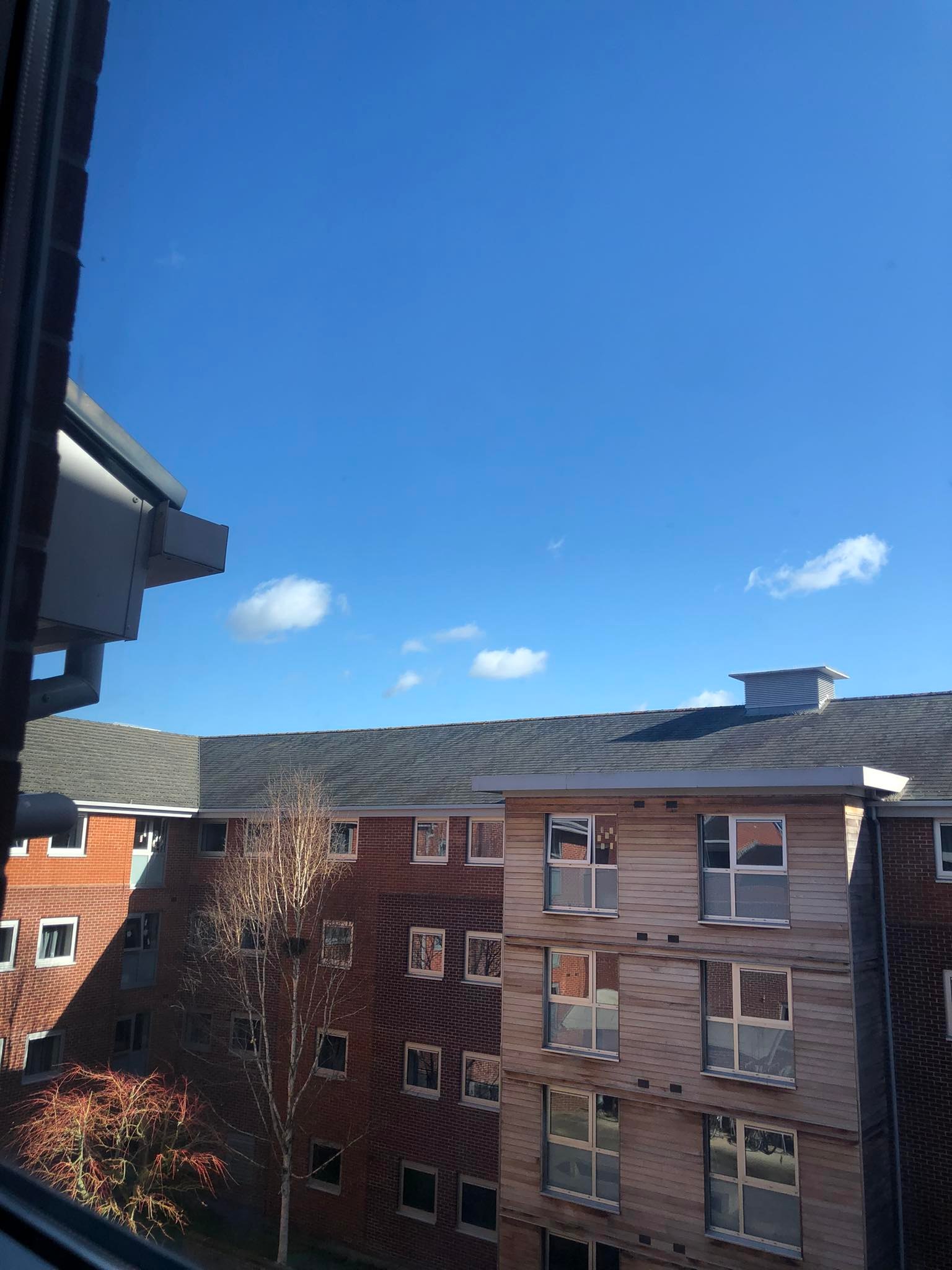 In terms of nightlife I usually try to control myself in order to keep balance with my studies. I used to go clubbing every Wednesday, Friday and Saturday but now I have reduced it to weekends only as that's when I have free time. My weekly timetable is not too tight except for Tuesdays where I have classes from 9:00-17:00. Every other day is a maximum of 2 hours and usually morning hours. Also regarding my archery training sessions, Team Surrey Archery has two sessions at Surrey Sports Park every Tuesday and Sunday and one session at Ash Manor every Thursday. As I mentioned before Tuesdays are really busy for me so unfortunately I can only attend the other 2.
I hope that a gave you a brief overview of how my life is! Next post is going to be about my upcoming experience in archery BUCS (British Universities & Colleges Sports) championship in Bristol this weekend.