終於星期五了!也到了上傳新文章的時間了:) 經過兩篇好玩有趣的新生週介紹之後,今天我要和大家分享的就是最重要的學習部分啦~
It's Friday again! Which means it's time for another blog;) So after the excitement of the fresher's week, today I'm going to talk about the most important part of the uni life in Surrey, which is the studying for sure!
Surrey有三大主要的學院,分別是藝術與人文(FASS)、理工科學(FEPS)還有醫學院(FEPS),而我目前則是就讀隸屬於藝術與人文學院的電影影像科技學系。
Check out the links below to find out your interested course!
Faculty of Arts and Social Sciences
Faculty of Engineering and Physical Sciences
Faculty of Health and Medical Sciences
There are three main faculties in Surrey, which are Arts and Social Sciences (FASS), Engineering and Physical Sciences (FEPS) and Health and Medical Science. (FHMS) As for me, I am belong to FASS and currently doing Film and Video Production Technology at the moment.
身為一個就讀於藝術和科技相關學系的學生,不論是硬體還是軟體設備對我來說都是非常必須而且重要的。在我還沒進入Surrey以前,我有機會參加面試日。我以為當天除了面試之外頂多逛逛校園聽個介紹而已,沒想到我可以有機會去攝影棚和控制室裡面操作真正的專業器材。這個也是我其中一個選擇Surrey的因素,因為在這個科系我不是只有課堂而已還有實作練習,在這個領域來講都是非常重要的演練。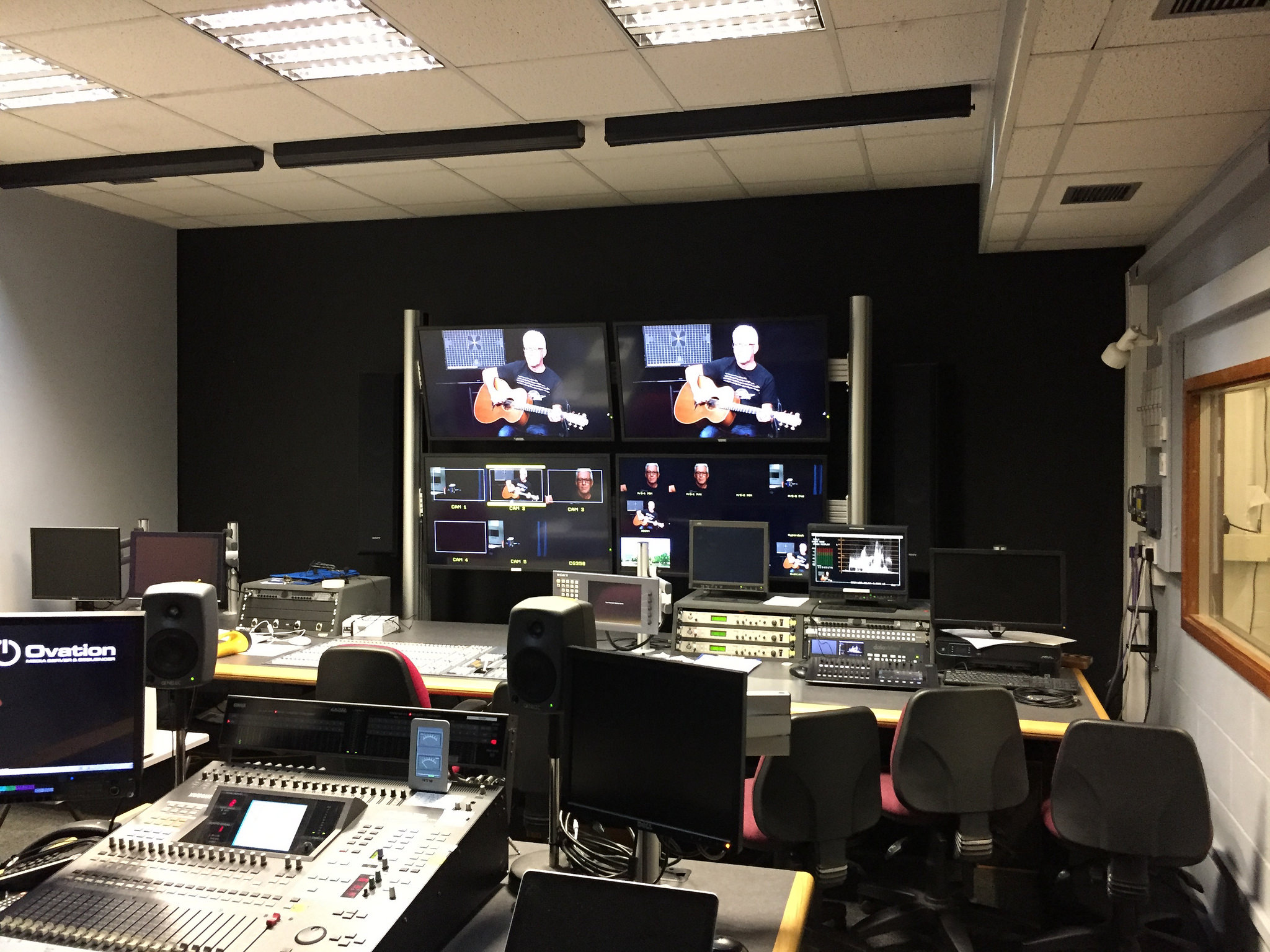 The recording session in studio!
As a student doing a course that is linked between arts and technology, whether the software or hardware is extremely important and essential. At the first time when I was in Surrey as an university candidate, I was so impressed by the facilities. On the interview day, I didn't only just take a look at the studios or listen to the course introduction talk but actually got the chance to operate several fancy and professional devices. Which did really make up my mind to get into Surrey, because I knew that I will have the opportunities to do practical exercises that is what I expected in this course.
現在已經是第二個月了,而我也真正在做我之前所期待的各種實作練習!當我們在課堂內上完所有基礎的介紹和知識之後,我們開始進入攝影棚和實驗室去實際操作和觀察我們所學過的所有東西。有了課程和實作這兩種安排,不但是一種很好的複習,也增加了很多學習的樂趣~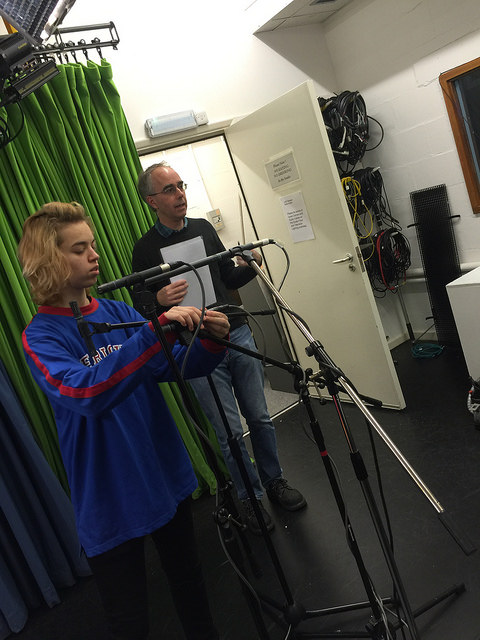 The microphone lab 😮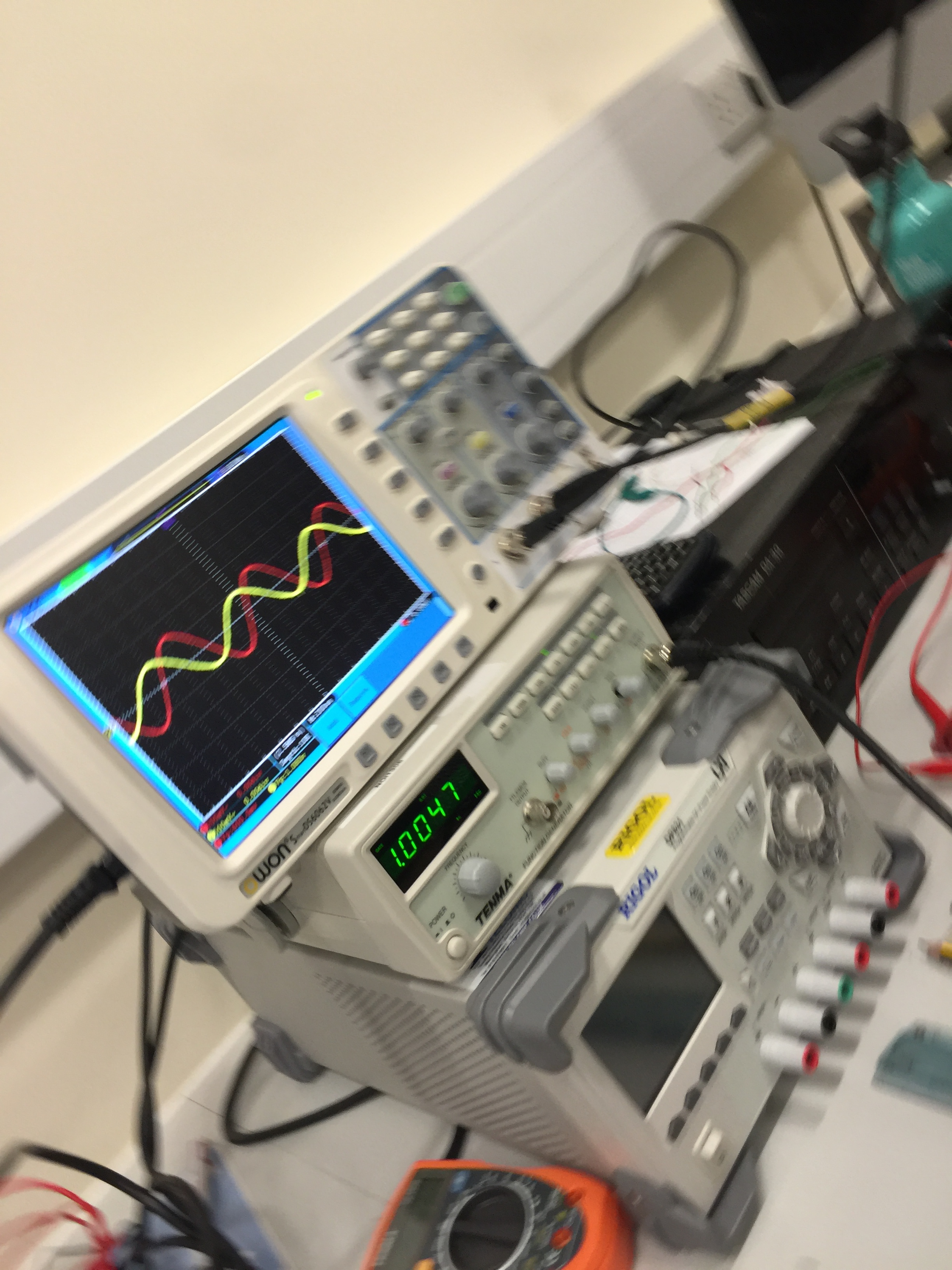 Who will expect an oscilloscope in film course 😀
Now it's been almost 2 months since I started the course, and I am actually doing the practicals that I have been expected before! As we finished the introduction and the general knowledge that we need to know in the lecture, we moved to the studio and lab to carry out everything that we have covered. The plans between lectures and practicals make a great combination to bring the knowledge from the slides into life. By going through the process, it is not only a good recap, also give impression and excitements to the course.
我的科系只有總共18個人,相對於其他學系我們可以算是很少人。因為這個科系非常新而且特別專注在影像方面的科技,我們這屆才是有史以來的第二屆,現在的大二學長們也才大概10個人而已。不過因為我們有人數少的優勢,不論是教學品質還是同學之間親近度應該都比很多學習還要突出。在學院介紹演講的時候,主任有說過"你永遠不知道誰會成為你的工作夥伴或是上司",因此建立好良好的人際關係是非常重要的,我覺得我們系上都有達到:)
There are only 18 people in my course, which is relatively smaller than other courses in the university. Because this is a quite new and unique course that is specified in the technology and creative side of video production, we are only the second generation in this course! Surprisingly, the current second year students are only around 10 or even less. However, due to the small amount of people in my course, the quality of the lecture is really good and we can get close to each other really quickly. In the first department introduction talk, the head of the department said that "In this industry, you will never know who will be your college or boss in the next minute." This also clearly indicate the importance of keeping in touch and building the relationship with others, and I would say we did a pretty great job in my course:)
有時候在大學遇到一些困難和挑戰也是必然的,這也是為什麼你需要你的同學啦~每次有考試或是有報告要交的時候,我們都會一起預約圖書館的團體讀書室來討論。和其他人分享意見可以得到不同的意見,幫忙解決難題也是另一個對自己很好的練習。除了讀書,交際活動當然也是不可少啦!上次我們一起看了以前大家製作拍攝的影片,感覺我們都對彼此有更深的了解和認識了,也從大家製作的影片之中得到了很多靈感。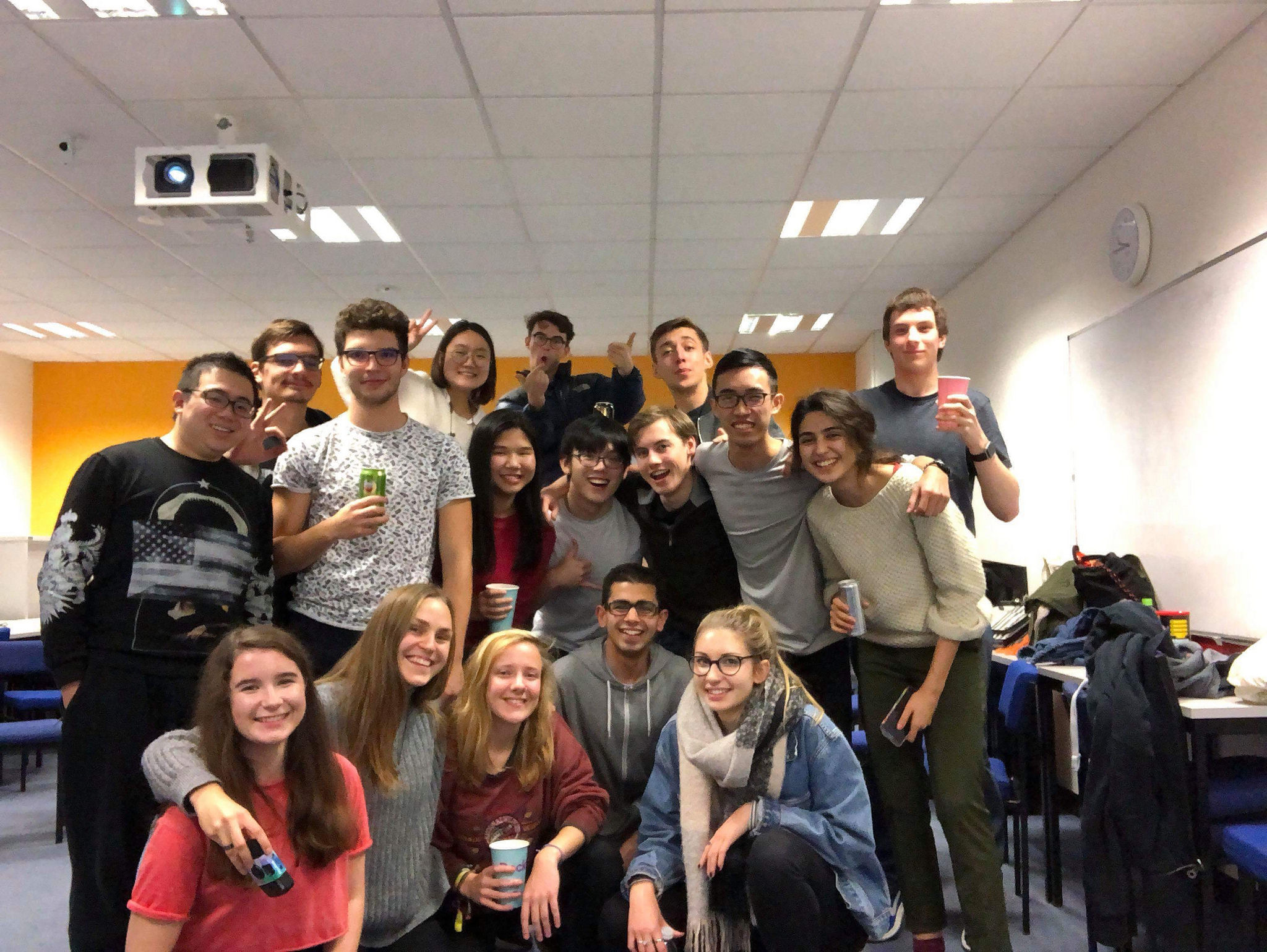 Class of 2017/18 FVPT!
Of course, university could sometimes be challenging and stressful, that's why you will always need your course mates! When it comes to any coursework or exams, we will always plan a time to book a group study room in the library to discuss with each other. Brain storming with people is the best way to develop your ideas, also helping out others can be a good revise at the same time. Apart from the studies, having a social event is another must! We are film students and people who do the production, at the latest social event we watched each others videos to get to know each other more, besides, we are so inspired by everyone's movie and idea.
這才是我的第一個學期而已,我也會繼續期待我的學習和接下來的挑戰!還有好多事情我都還沒來得及提到,所以我會留到下週再上來分享~那就下次見囉!掰掰~
It's only my first semester and I will be more looking forward to the rest of my course and the upcoming adventure! There are too many things about studies that I could talk to you guys, so I hope you can all expecting the next coming up blog. I will see you then, bye!
Mandy xx