Hello guys, it has been two weeks since the new academic year has started, loads of things have already came up in such a short amount of time. As a second year student, I need to focus on both academic and finding a placement for next year, which is just overwhelming
大家好~距離新學年度的開始也過了兩個禮拜了呢,在這短短的時間內已經有好多事情發生了,不論是在課業還是社團方面都讓我忙得團團轉🤯特別是升上二年級之後,我不但要同時兼顧課業和社團還要開始為明年的實習做準備,壓力可以說是真的不小⋯⋯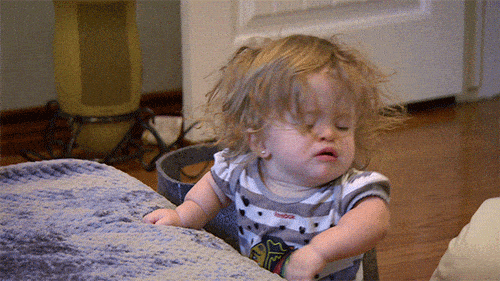 However I still want to share a big, excited news to you guys…
Taiwanese society is back at it AGAIN!🎉🎉🎉And I'm really thankful to announce that I am the vice-president of Taiwanese society, I will definitely update more and more events and pictures of TW soc on the blog, so please stay tune😉
不過我還是想告訴大家一件令人興奮的大事⋯⋯
那就是台灣社又再次復活啦!🎉🎉🎉然後我也要在此很榮幸的宣布我是今年2018/19的副社長,以後在社團舉辦的任何活動和花絮照片等等,我也會定期的在部落格上面更新!所以也歡迎大家記得隨時來看看~
At my first year I did't get a lot of chance to meet any Taiwanese, so the only time for me to speak Chinese is when my friends from college come over or I'm speaking on the phone with my family. It is such a shame that I can't talk to someone in uni in my mother tongue who is sharing the same background with me, even though I have a bunch of amazing friends I sometime will still feel a little lonely. Due the lack of the amount of Taiwanese studying in Bsc, the Taiwanese couldn't form an official society, in that case there isn't a lot of promotion and events going on last year. Thanks to the president of this year, Jenny, she started to work on the society by posting on a FaceBook fanpage to recruit new committee members, which is how I get involved. This year, we will be planning more and more events to connect all the Taiwanese in Surrey and do our best!
我大一的時候因為沒什麼機會認識其他台灣人,所以我唯一講中文的時候除了跟高中朋友見面之外就是跟家人講電話了。在學校沒辦法跟有相似背景人用臺語或中文溝通其實還蠻可惜的,雖然我有一群很好的朋友不過走時候還是會感到有點孤單。因為在surrey沒有很多台灣人在讀大學(大部分是碩士居多),去年也就沒有辦法讓台灣社正式成立所以才少了那麼多宣傳跟活動。不過今年有社長Jenny很積極的推動社團,像是因為他在粉專的貼文我才有機會成為幹部。我們今年會努力的計畫更多活動讓在surrey的台灣人更能認識彼此!
The recent event that is coming up is the popular hot pot meet & greet, this event has been asking for non-stop during the freshers' fair😂(Then you know how Taiwanese love food) So we think why not hold an meet and greet event with hot pot! Luckily there're more than 40 people in our group chat and half of them are gonna turn up! It is such an encouragement for us committee members, although there were some difficulties with preparing the food and find a place to fit in everyone haha. The event is on tonight, I'm really looking forward to it and I hope we can hold more events like this!
而台灣社最近一次的活動就是在社團博覽會被問到翻的火鍋趴😂(就知道台灣人多愛吃了)所以我們乾脆把第一次跟大家見面的活動結合一起吃火鍋慶祝~很幸運地在活動宣布之前已經有超過40個人在群組裡面了,而且有一半以上的人會出席!這對我們幹部來說是一個很大的鼓勵,雖然說在準備場地和食物的時候的確出現過一點小困難哈哈,不過我相信活動一定會圓滿結束的~今天晚上的火鍋趴之後我會再更新更多照片和詳細的內容在部落格上,希望大家會喜歡喔~
And now it's promotion time!😆
工商時間到了!
臉書粉專 FaceBook Fanpage👉🏻University of Surrey Taiwanese Society – Official
https://www.facebook.com/uostwsoc/?eid=ARCXm2k8sVH09sNBPppoiZQgdChXPC3DEEyoOtxwVEBIOQGmAM30dbtTUc5Z7h44nzoYfHXi91-hU1sh
未來的活動訊息都會在上面更新喔!
We will be updating the future events here!
Next time I will bring back the photos and the details of this meet and greet, see ya!
Mandy xx