"Life belongs to the living, and he who lives must be prepared for changes."
In times of change and transformation, it's our people who are our anchor.
At Surrey, as at most institutions, we often try to capture our 'brand' in words and images. But it is our people who define who we are, build our reputation and are the greatest asset in achieving our ambition and expanding our world of collaboration. Thanks to their dedication, hard work and positive outlook the University is weathering change and seeing a very bright future. We are moving forward with renewed energy and purpose, focusing on our core mission of delivering great teaching, student experience and research. We see this happening with new initiatives, better communications and clear priorities. A talented and engaged workforce really helps us to contribute to broader society in so many ways.
Strong staff engagement underpins all our ambitions; the success, positive culture and health of any organisation is simply a mirror of the wellbeing and connectedness of its people. How are we going to enhance the development of our staff in 2020? At Surrey we are looking at four main areas:
Creating an environment where our staff can achieve their ambitions and potential
We are broadening our Leadership Development programme to ensure that managers are fully equipped to support their teams. Many studies show that employees value personal growth and development more than anything else.
We are also looking closely at implementing Professional Services career development structures to complement the Academic career development structures. By nurturing the skills and experience of all our staff, we'll have a community that feels fulfilled and rewarded by what they do – and that strengthens the whole institution.
Recognising and incentivising excellence
We are expanding our approach to rewarding great performance and providing more opportunities to collectively celebrate successes. Events like our Annual Review and Vice-Chancellor's Awards, with their atmosphere of excitement at our plans, aspirations and triumphs, inform and inspire us in equal measure. They strengthen our pride at being part of the Surrey community and put our own hard work into context.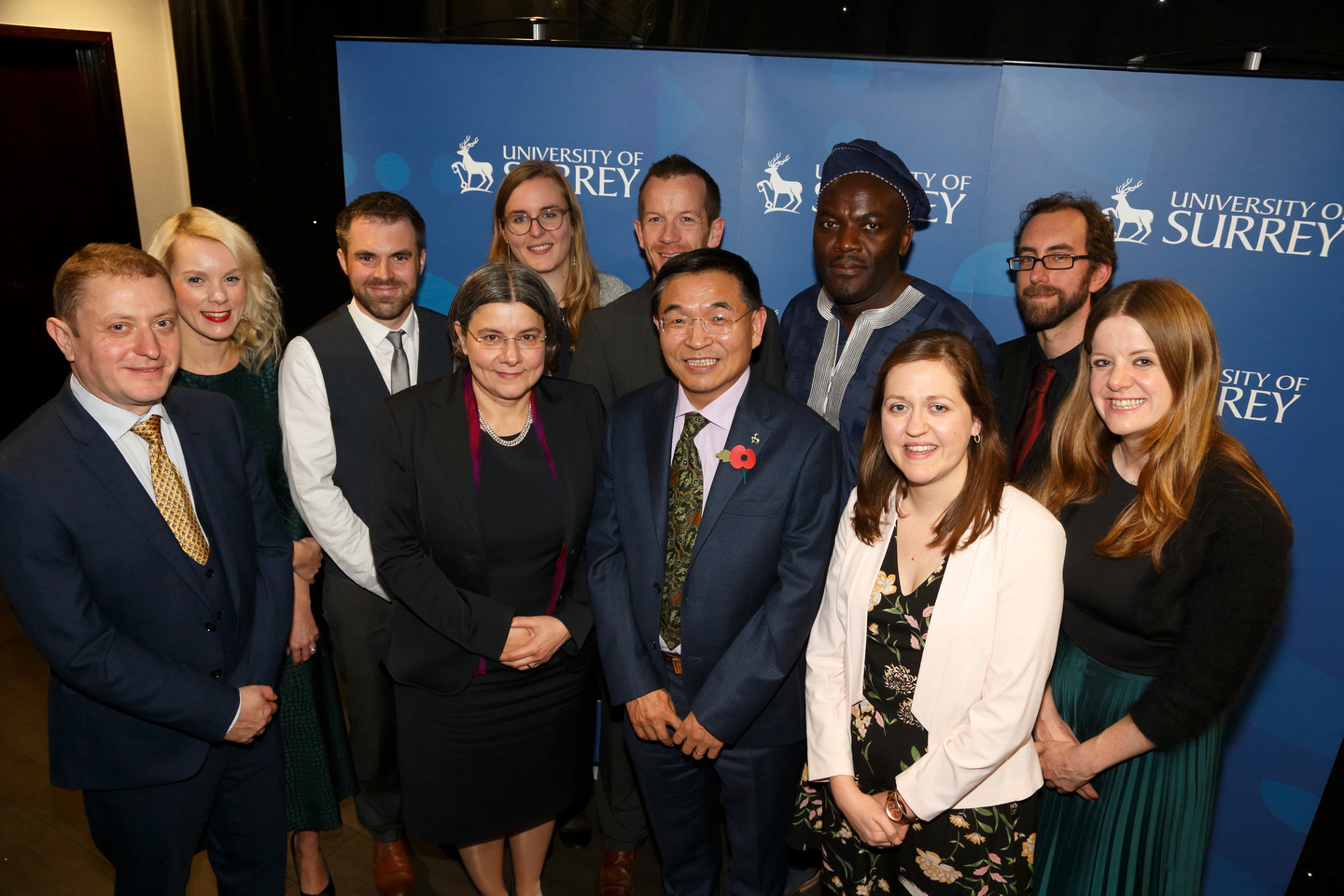 Refreshing our engagement with staff
We are creating more opportunities for everyone to give feedback, and feed into strategic decision making, with new channels and honest discussions. For example, the 'Vice-Chancellor In Conversation' series that started in July of last year is a fantastic opportunity for staff to engage with myself and senior colleagues on topics of specific interest. It really is a conversation, and I've been truly impressed with the dynamic and interesting exchanges that have taken place in all three of the 'In Conversation' sessions so far. Everyone brings their particular angle and expertise, and we all learn at least as much as we contribute. I am looking forward to more of these this year.  In fact, staff development was the topic of our most recent session, which gave rise to some great ideas, exchanges and inspiration.
I am also delighted to report that the first in a new series of lunches with staff last week went very well, with myself and the Provost listening closely to our academic colleagues about their views and wishes.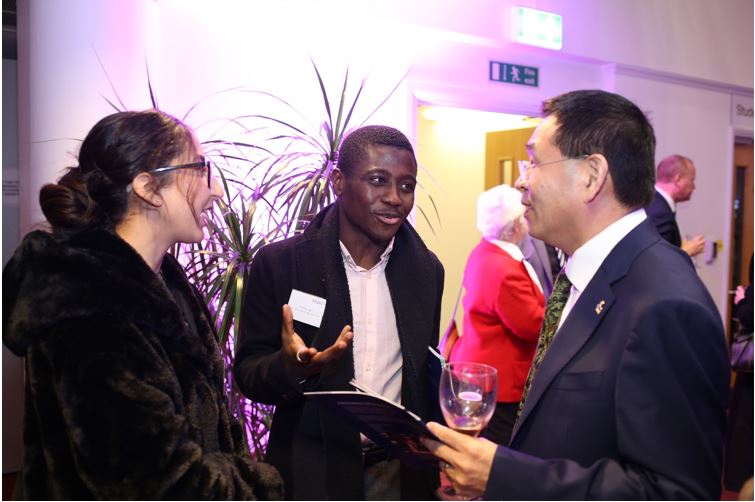 We particularly value the feedback we receive from the staff surveys; this forms the basis of a roadmap for what's important to the individuals in our community. Three main categories – Culture & Community, Pay & Benefits and Progression – are the subject of our Action Plan, which will ensure we make the right changes and improvements for Surrey.
Focus on culture
Our success is only possible because of the great work our people do at Surrey. We will continue to grow and safeguard a conducive and supportive culture, in which our people can easily work and readily collaborate. Our organisational values must be clear and actively guide day to day decision making and professional relationships in order to foster an environment of trust. With initiatives like the new 'Report + Support' platform and ongoing AthenaSWAN development, we are championing integrity so it becomes a way of working.
And of course, systems and processes must evolve continuously to integrate fully with people, so our individual styles of working, judgement, talents and expertise are central to the design and efficiency of the entire organisation.
"The greatness of a community is most accurately measured by the compassionate actions of its members." – Coretta Scott King
Compassion and support for each other as members of the Surrey community starts with communication – and that begins with listening. Ultimately, it leads to a strong organisation. I am confident that 2020 will see more successes and achievements of our colleagues at Surrey, with renewed energy, focus and genuine desire to contribute to a better University.