Good afternoon!
Welcome to our online celebration of the inaugural Daphne Jackson Day. We had hoped to be able to welcome you in person, but I think we are all getting used to finding new ways to share our knowledge and passion. The past nine months or so have made necessity once again the mother of invention!
I think Daphne Jackson would have approved of this. She understood the spirit of enquiry and discovery, of breaking down barriers and finding new possibilities, and of looking upon daunting challenges as opportunities in disguise. And, Professor Jackson knew quite a lot about being 'the first' to do something, and then bring her wisdom and experience forward into the future.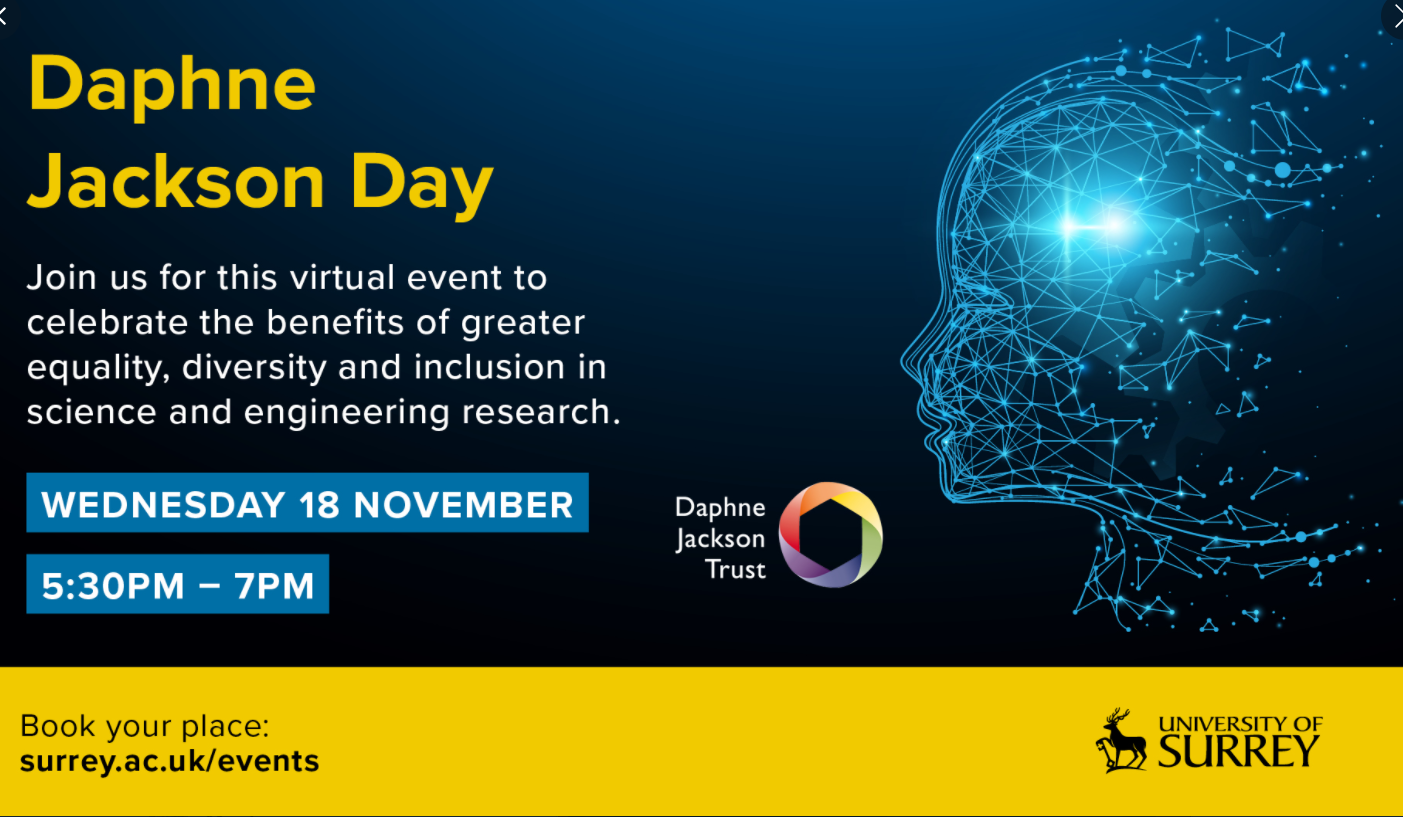 We forget how being 'the first' can sometimes be a lonely place…. We may strive to be leaders and to achieve great things, but being 'first' is all the more remarkable because there is no one to show you the way – or to greet you when you get there. It takes a lot of courage, resolve and self-belief to be first.
Daphne Jackson was appointed Professor of Physics at the University of Surrey in 1971 – the first female Professor of Physics in the UK. Later, she became Dean of the Faculty of Science here at the University. As well as being a distinguished physicist in nuclear, medical and radiation physics, Jackson was a lifelong campaigner for women in STEM.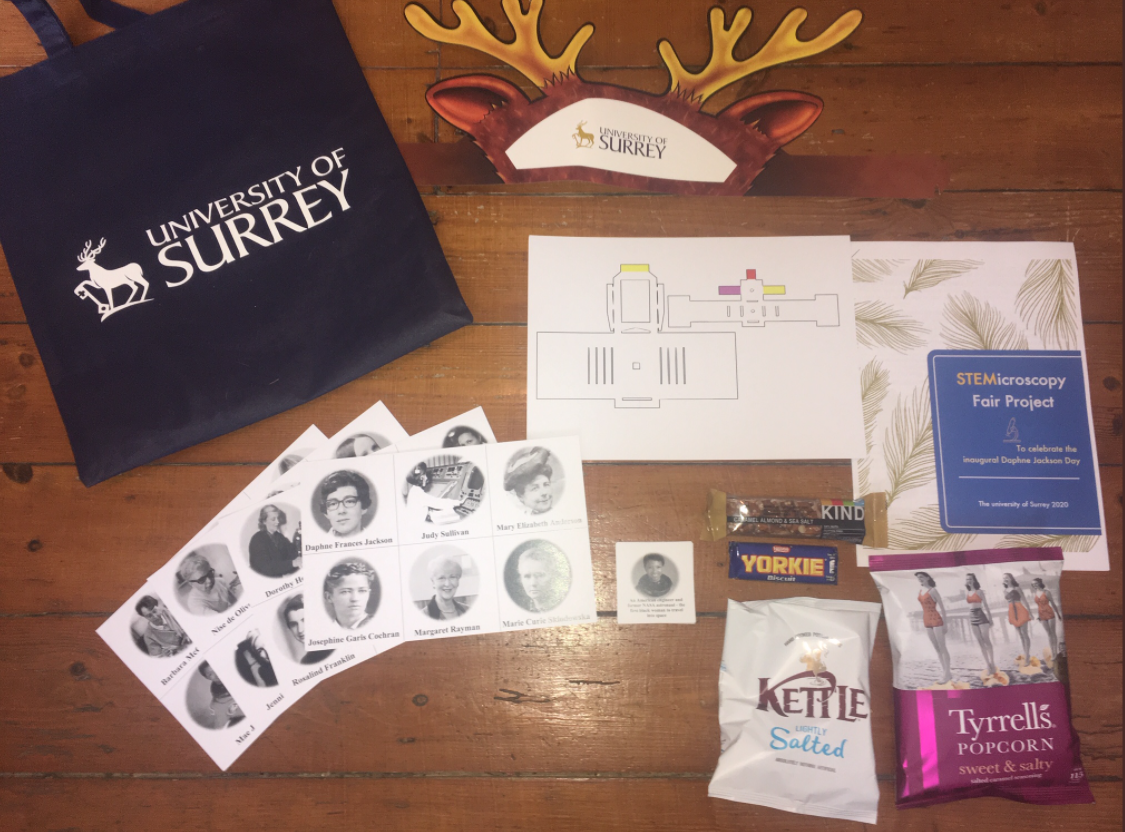 Many people then saw that there was a problem for talented women – for it was mostly women — getting back into their careers. The support they needed to return to the research workplace was not readily available, and so many of these brilliant scientists and engineers were reduced to taking low-level jobs. It is hard to imagine their feelings of discouragement and frustration now, when there are so many more opportunities.
Daphne Jackson found a solution to this problem: in 1985, she devised a fellowship scheme for returners to help them get back to their chosen careers. The Trust established in her name in 1992 has now helped over 391 STEM researchers – both women and men — return to research careers.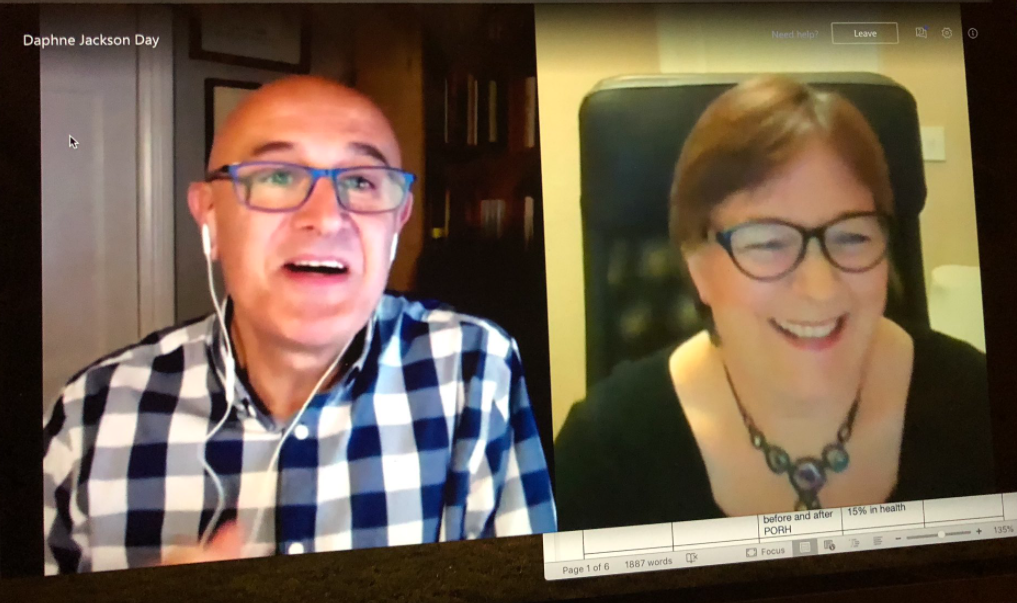 Professor Jackson helped to ensure that the scientific world would always have the very best minds ready to work on the grand challenges of our time.
Daphne Jackson Day celebrates diversity and inclusion in science and engineering research and aims to inspire everyone to find their passion for science, regardless of culture, origin, gender, age, professional and social backgrounds. Why is this important? Because we are a community of the mind. Our progress in knowledge, wisdom and understanding can only be underpinned by a diverse and inclusive culture.
By keeping research open to everyone, we can face and solve some of the big problems of today and of tomorrow — including the COVID-19 pandemic that we all are experiencing at this present time.
I hope that the young people watching right now will realise what an enormous difference they can make to changing lives as scientists or engineers. Perhaps you too will find the courage to be 'first': maybe the first scientist in the family, or the first to attend university. And we can all thank people like Daphne Jackson for the richness and diversity of the next generation of researchers.
I know there are many very interesting speakers for you to hear this evening. I hope you all enjoy the programme, learn a lot and above all things find yourselves — as Daphne Jackson was – inspired by science.
Thank you.