A year ago in these pages, I mused about the bright future of our thriving innovation economy and the key role that research parks play.
A lot has changed in the world since those reflections. What is the role of a research park in a world turned upside down by Covid-19?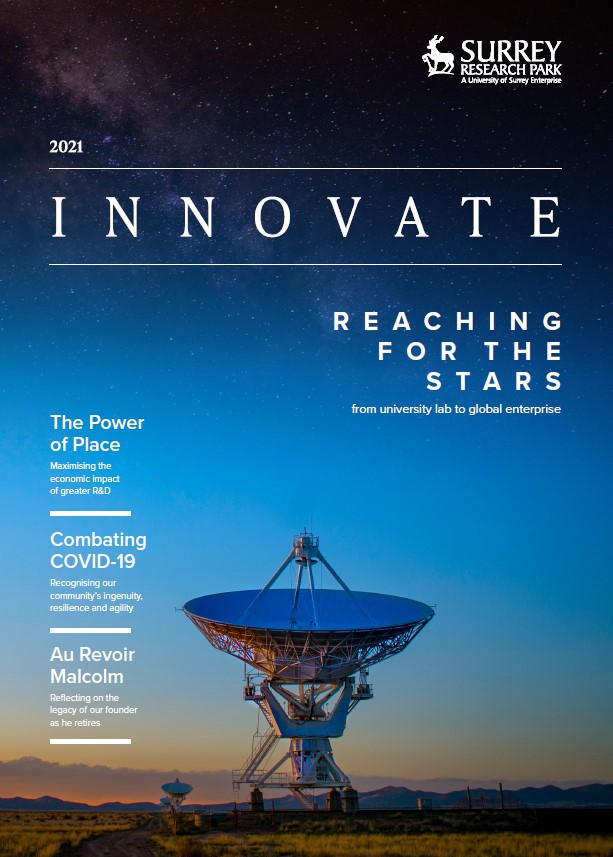 Helmuth von Moltke, a Prussian field marshal, is famous for declaring that 'No battle plan ever survives first contact with the enemy.' He believed that military strategy had to be understood as a system of options, since it was only possible to plan the beginning of a military operation. As a result, von Moltke considered the main task of military leaders to be the extensive preparation of all possible outcomes. [1]
Or, as paraphrased by Mike Tyson: "Everyone has a plan until they get punched in the mouth!"
2020 has certainly knocked us all back. But times of disruption and uncertainty are when environments like research parks — that embrace risk, consider 'all possible outcomes' and welcome fresh and unlikely ideas – come into their own. Covid-19 will continue to bring changes in the way we live and work; these are necessary steps in how we change the game and seed the ground with new approaches. Successful innovation and 'speed to value' are more important than ever – as in battle or in boxing, it's how quickly we re-group, re-assess and choose a new direction that shows our true worth.
No one knows this better than Dr Malcolm Parry, Surrey Research Park's MD and CEO, who will retire this year after four decades at the helm. A true pioneer, his contribution to our University, to Surrey and to organisations around the world is immeasurable. I would like to take this opportunity to extend my deepest thanks, and to wish Malcolm all the best in his retirement.
Certainly, this year we have all learned that we are stronger together in the face of any endeavour. It has confirmed my belief in students, academics and community joining forces to the greater benefit of individuals, organisations and the economy. I am committed to developing these links further in the coming year, connecting our skilled students with Surrey Research Park and encouraging businesses to recruit a highly skilled workforce locally. We have fantastic initiatives already established, with even more to come: the SETsquared IKEEP programme, Kickstart, our Msc Entrepreneurship projects and MBA consultancy projects, SurreyIDEA and Business Boost 2020 are just a few examples of how we are helping students to build the foundations they need for careers in the modern world by synergising our many resources, partners and local business know-how.
So, 2021 could well be 'the year of the research park'. And with its spirit of discovery, curiosity and agility, Surrey Research Park will continue to lead the way.

---
[1] https://en.wikipedia.org/wiki/Helmuth_von_Moltke_the_Elder