Opening remarks to panel discussion at the THE Innovation and Impact Summit: 'Cultivating resilience; changing the world'
Universities have long influenced the direction of innovation by educating the next generation of workers and leaders, and through our breakthrough research. Both channels rely on partnerships.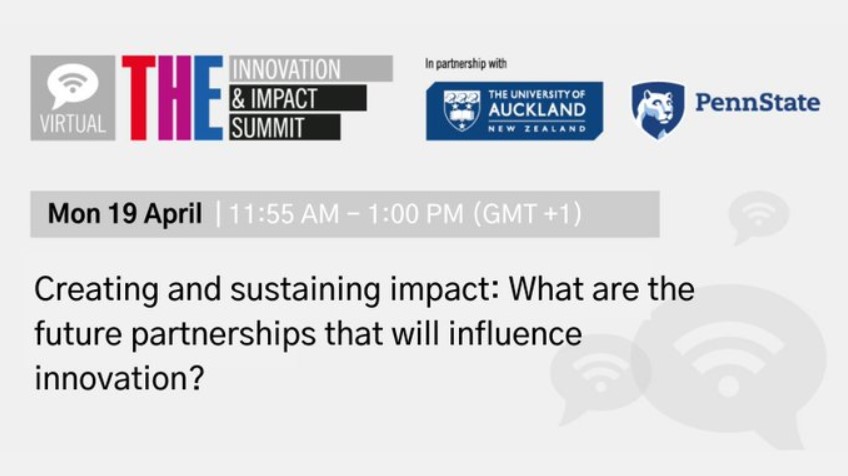 At the University of Surrey, the context for this is a fantastic innovation eco-system. We have the second biggest research park in the UK on our campus — home to the SetSquared and Surrey 100 networks – and this combined with our university's activities contributes nearly £2 billion to the national economy and supports some 20K jobs.
We embed entrepreneurship in both curricular and extracurricular experiences for our students. One example of this in action is 'SurreyIDEA', which stands for Surrey Innovation and Digital Enterprise Academy. It's part of our Surrey Business School and aims to find and develop the next generation of digital entrepreneurs and disrupters. There is a host of programmes for all groups and ages, from young people still at high school through to doctoral candidates at university, to give them the tools they need to turn their business ideas into reality.
A university like Surrey is in a unique position to draw other organisations into its orbit, acting like a magnet for dynamic and forward-thinking people and cutting-edge ideas. As I mentioned, Surrey contributes enormously to innovation and impact in the South East of England through our Surrey Research Park with over 170 companies and 4,500 employees. In the recent Knowledge Exchange Framework we are rated in the top 10 per cent in the country for business engagement and commercialisation.
Clearly, excellence in research is the intellectual engine of this innovation pipeline. Through our creative ideas and the IP generated by research and collaborations, we have become an anchoring institution in the regional economy, driving economic recovery and future growth. This country's vaccine success highlights the role of the UK's science and engineering capacity in accelerating ideas into real-world solutions – and indeed in anchoring public understanding and trust in science during times of confusion and uncertainty.
In the post-Covid world, our ways of working will change, not least in terms of remote working and digital transformation. How we form partnerships will also change. For example, I have no doubt that we will continue the open and fast paced collaboration characteristic of success during the pandemic, interacting readily with more global partners. We'll see more investment in digital infrastructure that enables deeper and broader collaborations and enhances research and innovation in AI, data, 5G and 6G, IoT and digital health– all areas in which Surrey has tremendous excellence and advantage.
I also think that we need to ensure increasing diversity in our innovation system, which equates with greater strength and resilience in this fast-changing world. In post-Brexit and post-Covid global Britain, we need to ensure — through more investment and concrete actions — that the UK is an attractive place for innovators and entrepreneurs from all over the world and remains open to high level talent and inward investments in R&D — particularly during times of heightened security and geopolitical challenges.
Building productive and resilient partnerships in research and innovation with agility, openness and diversity will be critical not only to the future success of our innovation economy, but also to solving the grand challenges of our time such as climate change, global pandemic, poverty and sustainable prosperity for humanity.
We live in testing but exciting times. I am optimistic about the future; let us work together to shape it for the better.
Thank you.