Since its foundation in 1966, the University of Surrey has been built on the energy, determination and achievements of its people, and defined by the positive contribution it has made to the communities around it and society at large. Today our economic and social impact is very substantial, thanks to our strong partnerships with students, governments, businesses, alumni and local communities. As we become increasingly connected to local, national and global society we aim to work together to tackle the multiple challenges facing humanity in the digital age.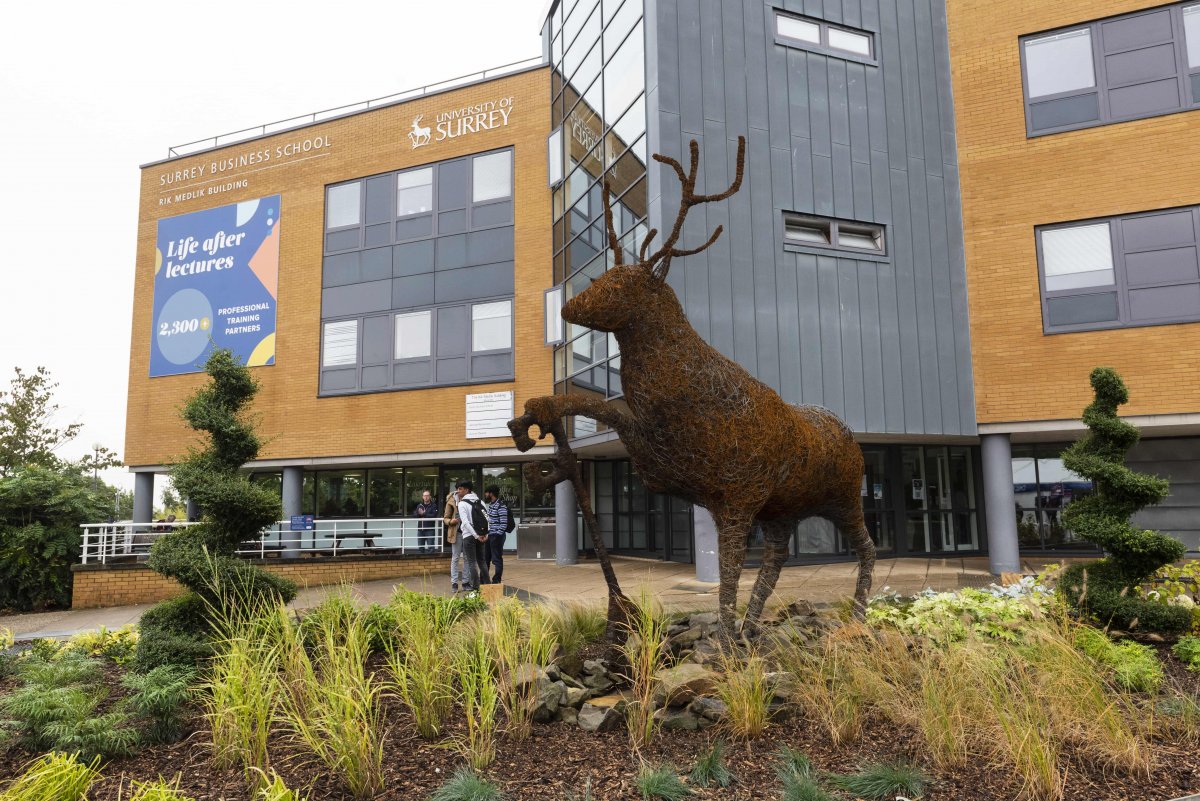 We are driven by an ambition to become a leading research organisation making great contributions to the economy, society and the environment. As an institution we are also committed to measuring, adapting and growing that contribution. Since 2014-15 we have reported and reflected on key impacts and achievements of the University community. This year, Measuring Up 2019-20 has a natural focus on Health, exploring how Surrey has leveraged our research and innovation, outreach, community activity and everyday practice to actively address some of our society's greatest challenges, and to improve lives around the world. This is what impact means to us.
2020 was an extraordinary year like no other. The University of Surrey made significant contributions on a local, national and global scale in the fight against the Covid-19 pandemic ranging from practical support and PPE supplies for the NHS and other local health and care providers, to vital research on vaccine development and testing, to testing provision for our student, staff and local communities.
For many years we have been at the forefront of knowledge and innovation to underpin solutions for better health, nutrition and healthcare solutions for all. This mission continues today. Across our Faculty of Health and Medical Sciences we have four schools that comprise 50+ research centres and groups. This means we can deliver understanding and solutions from the broadest issues such as healthy sleep and care ethics to areas touching the lives of much more specific groups like children with ADHD, and how and why ethnic minority populations are disproportionately affected by diabetes. On campus, our Centre for Wellbeing is committed to addressing the evolving mental health needs of our students and staff. In our community and beyond, the University is blending healthcare with technological advances to address medical issues from dementia care to remote surgery. Our Surrey researchers are accelerating ideas into practice and making a big difference.
We live in a time of dramatic and accelerating change that presents many opportunities. At Surrey, our goal is to build productive and enduring partnerships that have real-world impact, turn challenges into initiatives and foster civic pride and responsibility throughout the University and beyond.
Together, we are stronger than ever as we face the future challenges.