Good afternoon, and welcome. Thank you to our special guests and speakers for joining us today.
The Armed Forces Covenant represents a promise by the nation to the people who defend it.
Those who protect our country do so with great honour, courage and commitment. Their sacrifices — both seen and unseen — are greatly valued and appreciated by our society. A life of service can be a rewarding but difficult path. The Armed Forces Covenant recognises this. It is a pledge that those who serve or who have served in the armed forces, and their families, will be treated with fairness and respect by our communities, and society.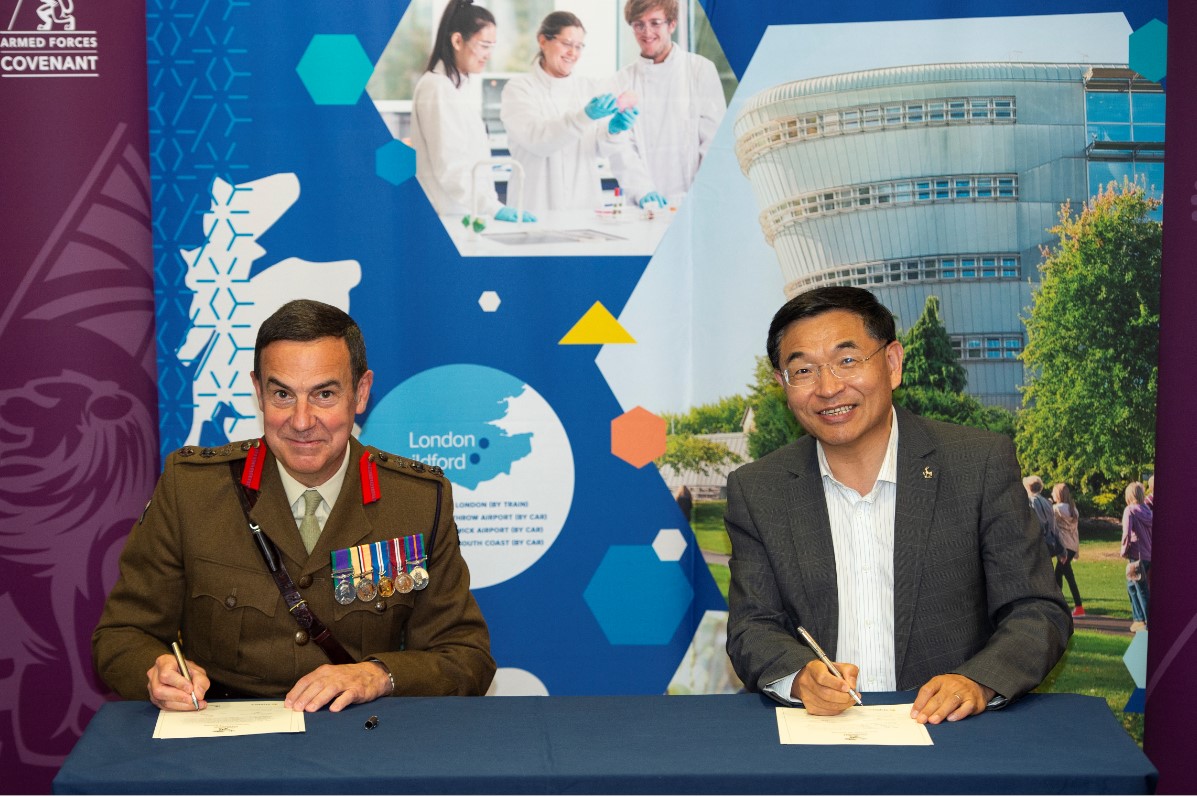 As many of you know, the University of Surrey was established on Guildford's Stag Hill over 55 years ago. In that time, we have gone far beyond our education and research mission to become an integral part of the town. We make a valuable social, cultural and economic contribution to the wider local and regional community.
In our roots, as Battersea Polytechnic, our mandate was to provide greater access to further and higher education for London's disadvantaged citizens. Surrey is proud of this long history in addressing social and educational inequality.
As an 'anchor institution', we feel a responsibility and a great privilege to lead, support and inspire in our community. And, like the armed forces, we too are committed to service: to the next generation, to society and to the world. This is why we have signed the Covenant: to ensure these unique and valuable members of our community and their families are appreciated, protected and supported.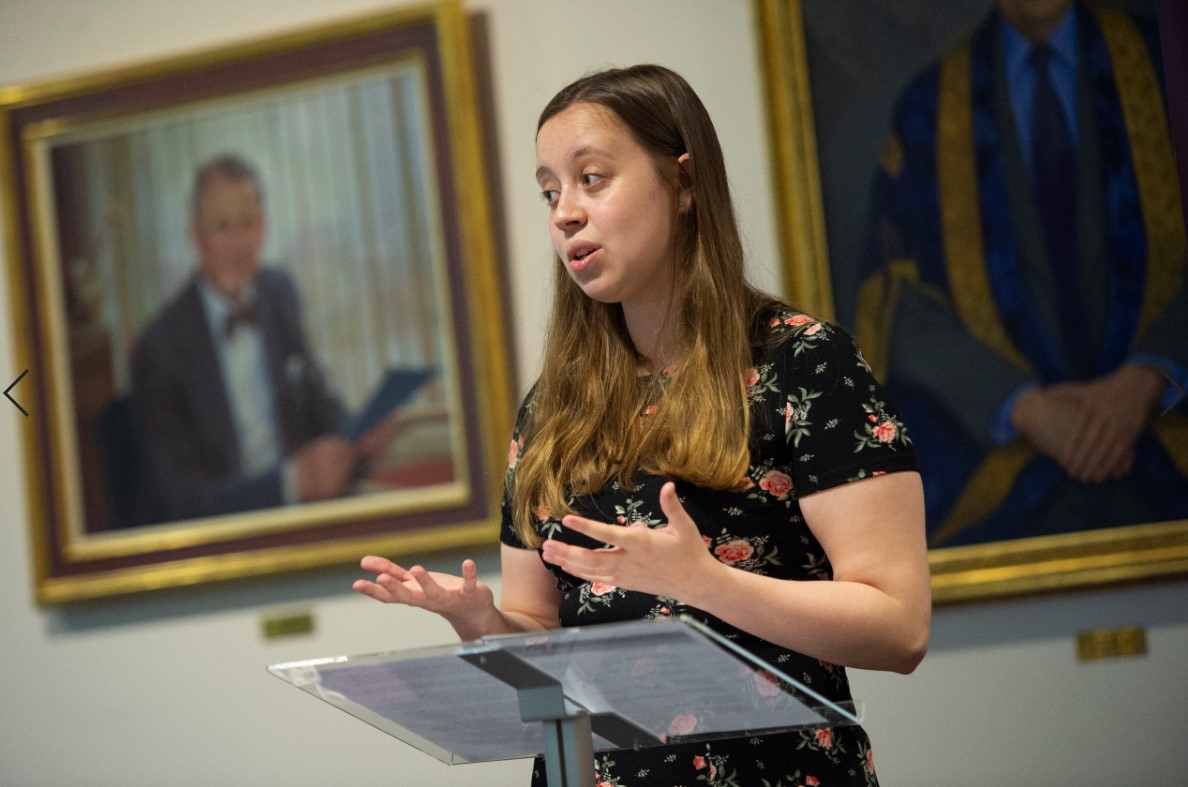 In preparing this speech I learned about how young people from military families are affected and challenged by their unusual upbringing. They are often the only child in their school in this situation, and their complex lives and budding potential can easily be overlooked or misunderstood. It's not unusual for such a child to attend eight different schools during their education, or to move schools in the middle of term and at short notice.
These children lead extraordinary lives and they deserve all the promise that the future can offer.
I'd like to tell you a little now about what we currently do for students from an armed forces background.
Surrey's Widening Participation and Outreach Team work to support the development of aspirations and attainment of young people who are under-represented within Higher Education. As part of this work, children and young people from military families have access to a programme of events including on-campus school workshops and Year 12 residential summer schools.
Our externally funded programme, Higher Education Outreach Network, has worked collaboratively over the last three years on a national project to support children from military families in schools. We have joined with five other Uni Connect partnerships and the Service Children's Progression Alliance to raise awareness about the support needed by service children in school.
This has resulted in the development of the Thriving Lives Toolkit, which is a framework of 7 principles and a suite of CPD resources including case studies of effective support. The toolkit is currently being rolled out to schools across the country.
Another output is the interactive national map to give a visual representation of where service children are located by county. This map also indicates which HE/FE institutions are signatories of the Armed Forces Covenant. It is designed to enable policy makers and practitioners to be aware of the service child context in their region.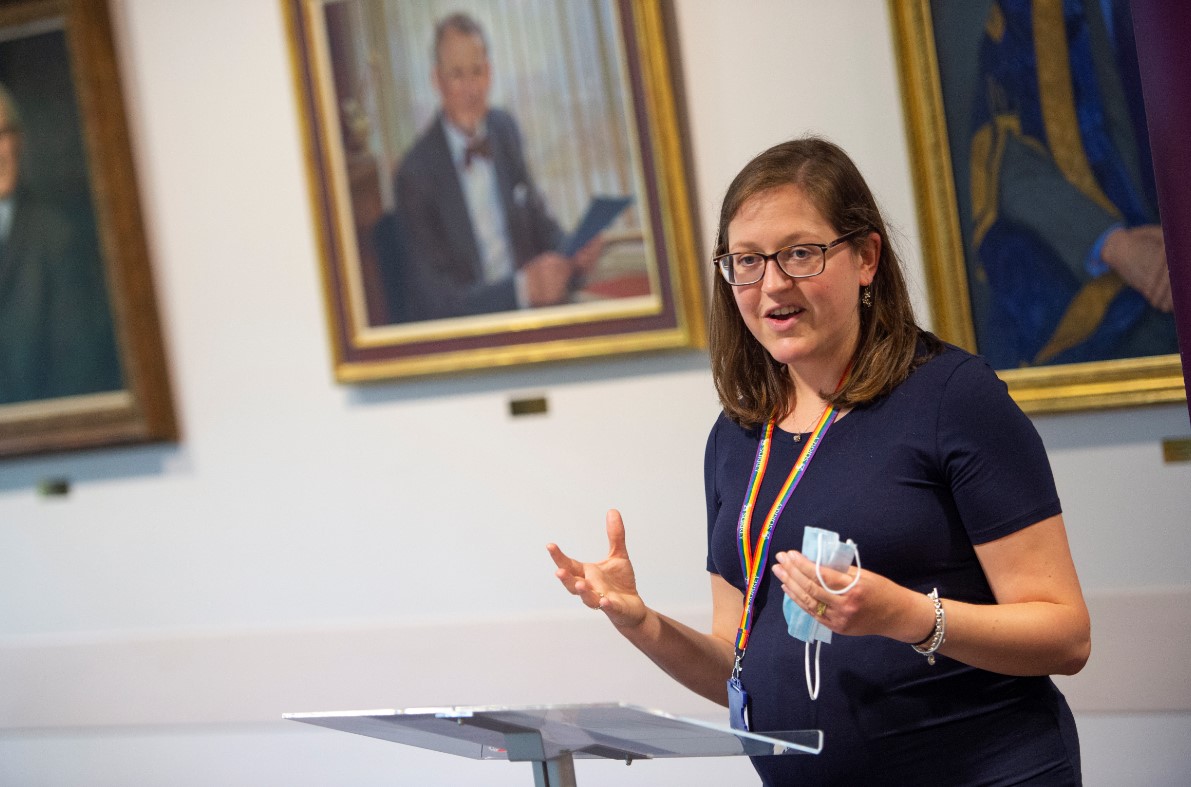 Further, we plan to arrange a Creative Forces Day event, targeted specifically to local secondary school students from military families. This will bring them to campus to experience Higher Education for the day and to meet our current students from the same background.
We will also expand our research into the educational experiences of service children in post-16 and further education, an area where there is currently little information.
These inspiring and imaginative programmes will help young people to make the most of themselves and their gifts. The greatest skill we can hope to teach is self-belief — where all human potential starts.
At Surrey, in the academic year 2020/21, 53 new students identified as coming from a military family, to make a current total of 151 such students enrolled here. Last year, the progression rate for this group was 92 per cent — which is higher than the University average of 88 per cent.
We are proud of their achievements; it is clear these young people aim high, work hard, and understand discipline and determination.
I am delighted that the Armed Forces Covenant we sign today will change many people's lives as well enhance the university's reputation.
Thank you.