An abridged version of this article by Professor Max Lu, DL AO, President and Vice-Chancellor, University of Surrey, was published in the Times Higher Education and on its digital platforms
As a former international student, I have experienced the transformational power of international education first-hand.
Born in a poor rural area of eastern China, I made my way to Northeastern University, supported by a scholarship, after passing the national entrance examination at the age of 15. At 23, a doctoral scholarship took me to the University of Queensland (UQ) in Australia, where I rose to Provost before becoming Vice-Chancellor of the University of Surrey.
I am proud to be able to lead an organisation that makes a difference to thousands of students' lives every year. After graduation, they go on to make tremendous contributions to society and their community. In the case of international students, many become great ambassadors for their host country.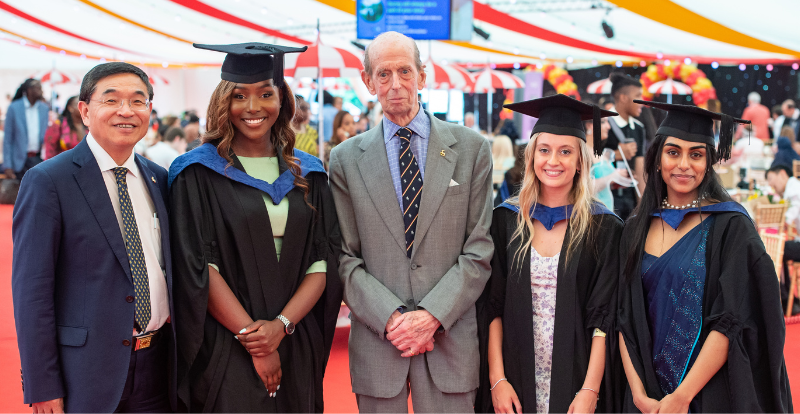 In these challenging times, when international education is debated in public discourse, and sometimes even weaponised for political expediency, it is worth reiterating that international education is first and foremost about changing peoples' lives, not about numbers or money. International students, whether enrolled on degree programmes or visiting on exchanges, are our bridges to a more peaceful and harmonious world.
Despite the many recent challenges, including Brexit, the pandemic and geopolitical upheavals, UK universities continue to thrive as world-leading beacons of teaching and research, attracting students, staff, and partners alike from all over the world.
The reason is simple. 'Internationalisation' – in essence, the quality of being and embracing international opportunities – has long been integral to the UK's higher education sector and the quality of its offering. The UK continues to be highly regarded as a global higher education leader, thanks to the quality of its prestigious institutions and world-leading degree courses, but also because UK universities are intrinsically global in their outlook. The UK has 10 universities listed in the top 100 worldwide in the 2023 THE World University Rankings. A further 20 UK universities, including the University of Surrey, are ranked in the top 100 of the 2022 Times Higher Education Impact Rankings.
Having a global reputation for quality works both ways: it allows UK universities to showcase their commitment to international engagement, and it provides them with a tremendous opportunity to attract international students, staff and collaborators.  
Attracting more international students than ever before
No wonder, then, that approximately 273,000 international first-year students entered higher education in the UK in 2018/19 – a 54% increase since 2006/07, according to the 2022 report by Universities UK International and the Higher Education Policy Institute (HEPI).
International student enrolment now exceeds the target of 600,000 set in the government's 2019 International Education Strategy.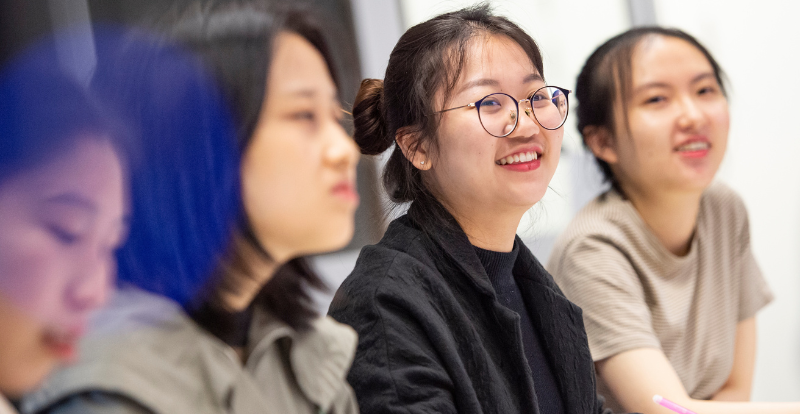 But we are in challenging times. In recent years, the UK's enviable reputation for world-leading education has been repeatedly undermined by a variety of factors, including a substantial reduction in the funding for home students, resulting in a loss in real terms of more than 30% to universities in UK student tuition fees since 2012. The result is that universities must now subsidise £1 in 4 of their own research from international student fees. The impacts of immigration policy, the pandemic, the cost-of-living crisis, and supply chain pressures caused by geopolitical upheavals, coupled with the need to sustain domestic and international recruitment levels, together pose real risks for the future of the UK's world-leading universities.
Internationalisation is now ever more important, in the post-Brexit and post-pandemic era, but it does not happen without consistent government policy and support, and some changes are needed.
Internationalisation augurs global Britain
As we emerge from the global pandemic and define new and emerging global relationships, universities play a vital role in realising the UK government's ambition to be a truly 'global' Britain.
Since April 2022, the resumption of post-pandemic international travel has helped reopen the doors of global opportunity, and I for one have felt grateful to be 'back on the road' for alumni engagement, recruitment and partnership purposes. I led delegations from the University Surrey to countries such as USA, Singapore, Malaysia, Argentina and Brazil. In doing so, we were able to reconnect personally with our alumni and donors, and to visit partner institutions to further our research and mobility collaboration. Each of these visits helped raise the University of Surrey's profile globally, and more broadly, the profile of UK Higher Education.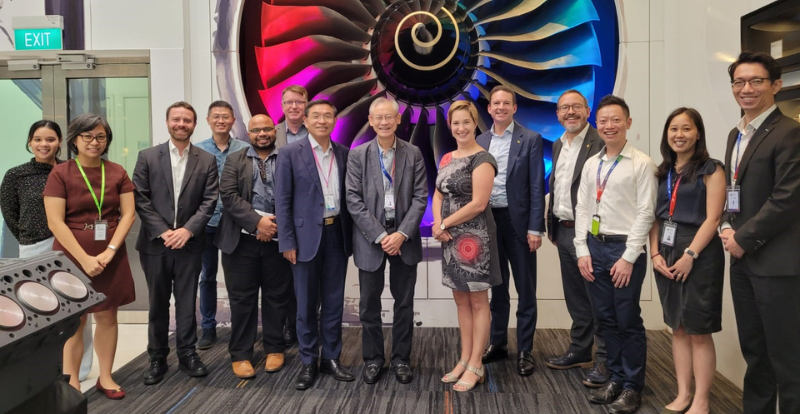 Our expanding global footprint has directly benefitted our students, enhancing the number and quality of our student mobility partners, and by creating fresh opportunities for high-quality research and innovation collaborations. Surrey's first philanthropic campaign, launched in early 2022, also offers exciting opportunities for our alumni and friends around the world to support our university mission to provide each of our students with an exceptional education, while spearheading research that transforms lives and changes society.
In turn, our global partners know that they are engaging with a progressive and excellent UK university that shares their commitment to internationalisation. Taken together, our international outlook and reach, as well as partnerships forged with universities and industry alike, enable us as a leading global university to address both worldwide challenges, and produce educated young citizens with skills, and appreciation of different cultures.
Global talent mobility catalyses innovation and productivity
Surrey, like most universities, has both a diverse and international workforce and a vibrant community of overseas students, who together authentically enrich campus life and culture, making it one of the most talented and innovative communities in the region.
In the UK, we have seen talents from everywhere in the world, and the more diverse our talent base the richer we will become in our skills and ability to make progressive, impactful change for the good. Maintaining diversity lies at the heart of the argument for maintaining the international quality of our universities, and a key reason to challenge government proposals to cap the number of international students.
A recent report published by UUKi/HEPI show that the 2018/19 cohort of international students delivered a net economic benefit of £25.9 billion – a 19% rise in real terms on 2015/16. Analysis of the results revealed that every part of the UK is financially better off because of international students.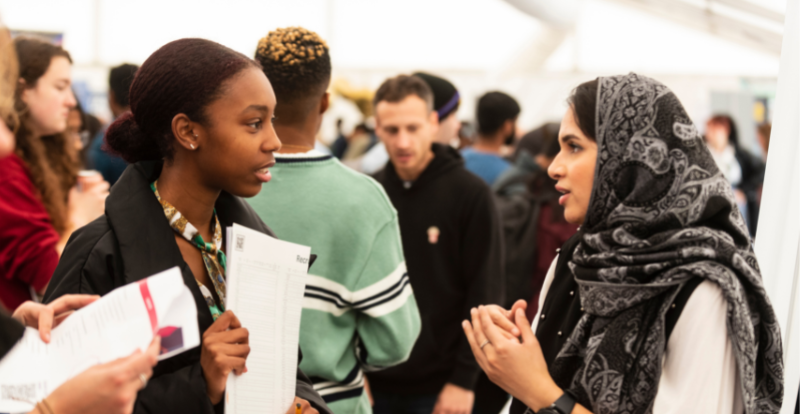 Data from the World IP Office illustrates that countries that have a strong international community enjoy far higher productivity growth, which in turn supports growth and a strong economy.  For example, the USA, Switzerland, Singapore and the Netherlands are top net inventor immigration countries, matched by their high productivity.
The UK government has created a global talent route for attracting the best minds to work in industry, business and university sectors, which is emerging as a great policy initiative. However, given our ambition to be a global science superpower, we need to ensure that our conducive immigration policy is continued, to attract not only the best and brightest brains to the UK, but also those skilled talents such as technicians and engineers who are a critical part of our innovation workforces.
International research collaborations – the key to global science superpower
In a world of eight billion people, the UK cannot afford to work alone. International research collaboration is the bread and butter of Higher Education around the world because the very nature of modern science requires increasingly cross-disciplinary cooperation at a scale. The incredible speed at which the global medical community developed successful vaccines against COVID-19 reminded us of the power of science without borders.
Global challenges confronting the world, ranging from climate change, the pandemic, water shortages and natural disasters to displaced populations are ever more complex issues with increasing intensity and urgency. Addressing such issues requires cross-border cooperation and pooled resources. The prospect of the UK fulfilling the government's ambition for it to be a "scientific superpower" is critically dependent not only on high levels of investment in research and development, but also on leadership of international mega-science projects and mobilising resources and teams to address global challenges.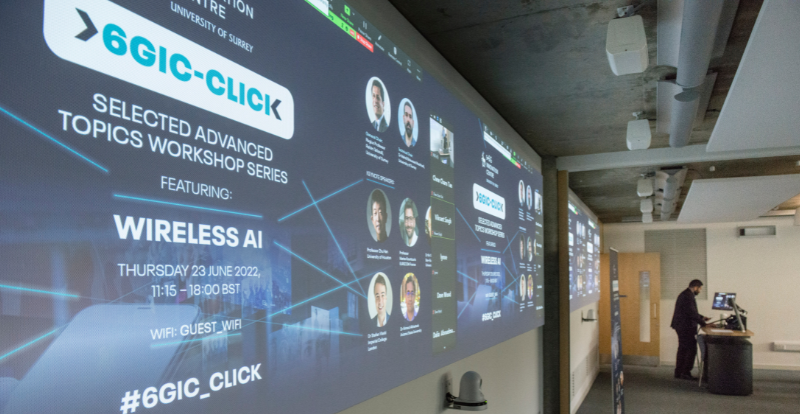 In science and research, we all know that outputs published from international collaborative work enjoy much higher citations, and produce higher scholarly impact, capable of shedding light on the ever-increasing number of 'wicked' global problems. Time and again, this pooling of expertise and facilities leads to high-quality research outputs and impact – as measured, for instance, in citations.
At the University of Surrey, our world-leading researchers in the 5G/6G Innovation Centre collaborate with more than 70 global partners to help develop cutting-edge technologies, and their applications in industry and health care. This has enabled the UK to be in a leading position in the development and rollout of next generation telecommunication capabilities. Our recently established pan-University institutes in people-centred AI and sustainability also work with an extensive network of international collaborators and cross-sectoral partners. Impressively inter-disciplinary in scope, these two new institutes demonstrate a truth at the heart of international education, that excellence and problem-solving is achieved by collaborative inter-disciplinary teams rather than the siloed approach that occurs when research and innovation is limited to just one discipline.
Policy challenges and opportunities
In recent years, international education has been recognised by the UK government as strategically important. With the appointment of Professor Sir Steve Smith as the first international education champion, and a great effort from the whole sector, international student enrolment now exceeds the target of 600,000 as set in the International Education Strategy (2019).
Yet internationalisation does not happen without consistent political support. The government has created a fast-track global talent route for attracting the best minds to work in industry, business and university sectors. This is emerging as a great initiative, but we need to ensure that a conducive immigration policy is extended to those with practical skills equally crucial to innovation, such as technicians and engineers.
Yet, recently, we have seen a worrying rise of anti-immigration rhetoric and proposals to limit the number of international students studying in the UK. Late last year, the idea of capping their numbers was floated. More recently, a plan to cut the duration of post-study work visas from two years to six months has emerged. Not only do such proposals reduce considerably the positive economic and intellectual contribution of overseas students, they also send an unhelpful, even unfriendly message to our international partners. Rather, we need to safeguard our hard-earned legacy and reputation as a welcoming nation for students and talent from around the world
The good news is that the Chancellor Jeremy Hunt's November autumn statement made clear that investment in research and development will be protected for the next three years. And in January, science minister George Freeman reassured the sector that the government is continuing to push actively for UK association to the European Union's Horizon Europe research programme – and that in the event of no association, there will be significant investment in international collaborations and partnerships. While this commitment to Plan B is reassuring, Horizon association would be the best way to continue our excellent collaboration with our European partners.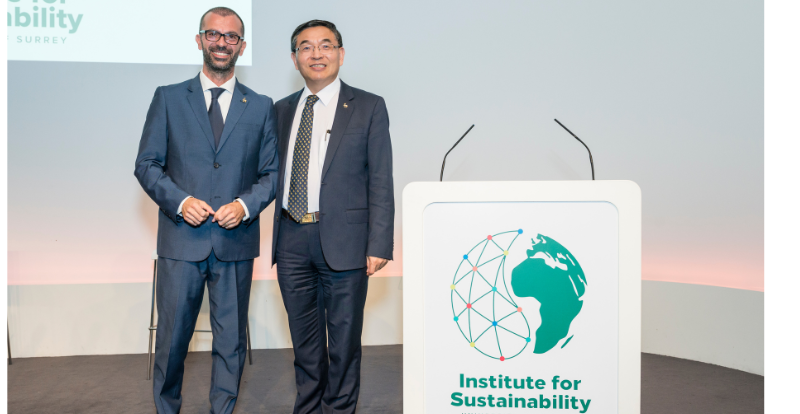 One challenge which faces the whole HE sector is geopolitics. On the one hand we need to increase our international collaboration in research and innovation, to be more competitive and to show leadership so the UK can become a genuine science superpower; on the other, we need to be vigilant about national security issues, to safeguard our critical sovereign capabilities and national interest. To balance the two needs requires robust policies and processes to regulate our internationalisation activities, whilst staying true to the value of academic freedom and the mutual benefits generated by science beyond borders.
There is no doubt that momentum must be maintained to drive forward the UK research and innovation strategy, with international partnerships and collaborations funded at an appropriate level to fulfil the UK's ambition to become a global science superpower.