A few weeks back, my friends and I, bored and looking for something to do, compulsively rented a car and skeedadled on out to the Wairarapa countryside. We had heard about a couple of lighthouses on the Wairarapa coast – namely Cape Palliser and Castle Point – and that they were beautiful places to visit for the day. With nothing else to do on a fine Saturday, we figured we might as well check them out!
From Wellington to Castle Point was about a 2-and-a-half-hour drive that took us through some beautiful landscapes. The road itself was a pleasure to drive on as the views from it were so spectacular, and so it didn't really feel that long at all! Once we arrived in the town, we spent a fair amount of time frolicking on the beach – yes, frolicking – and took an endless number of silly photos. We then hopped back into the car and made the short drive to the base of the lighthouse and began our walk round.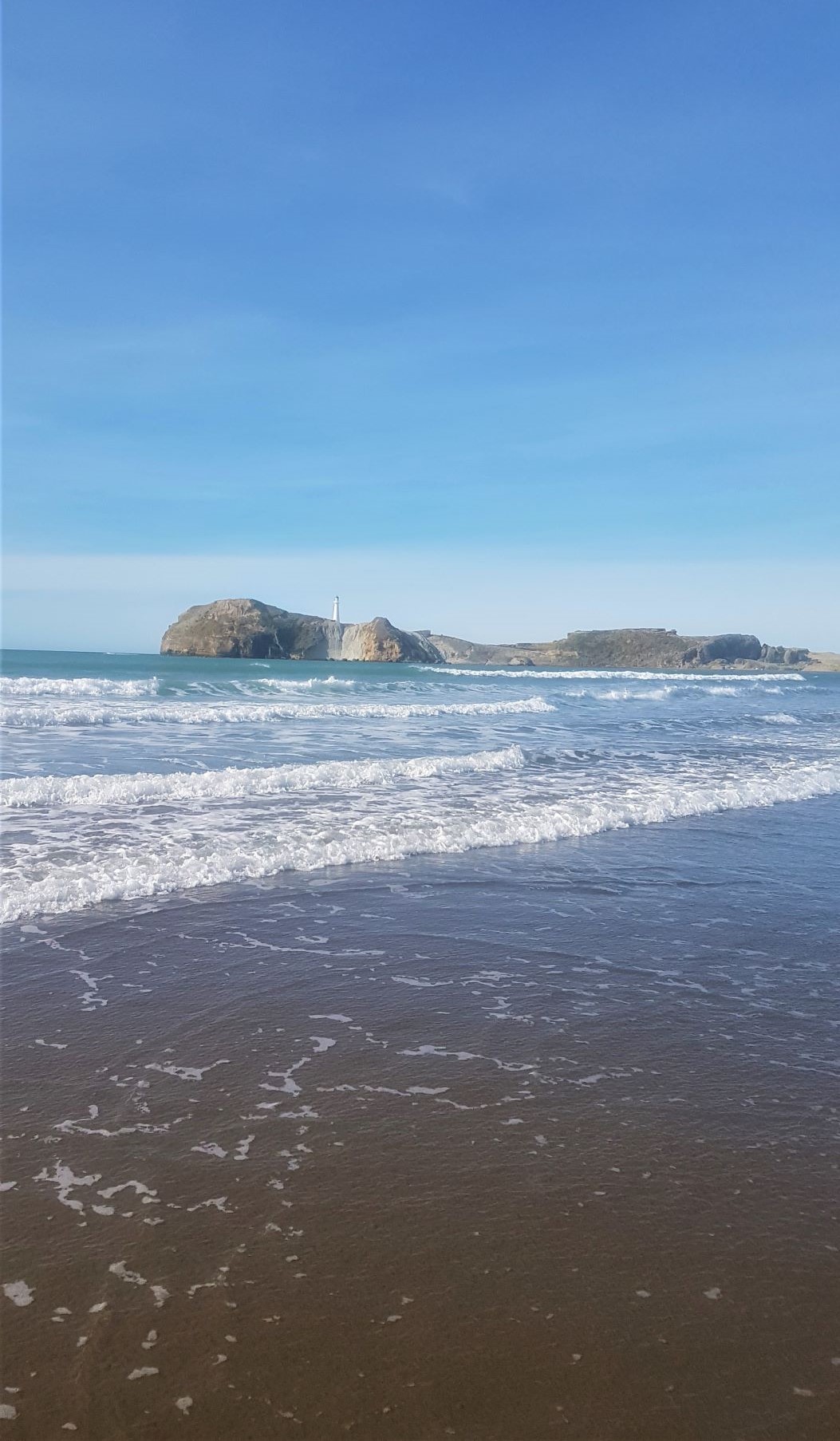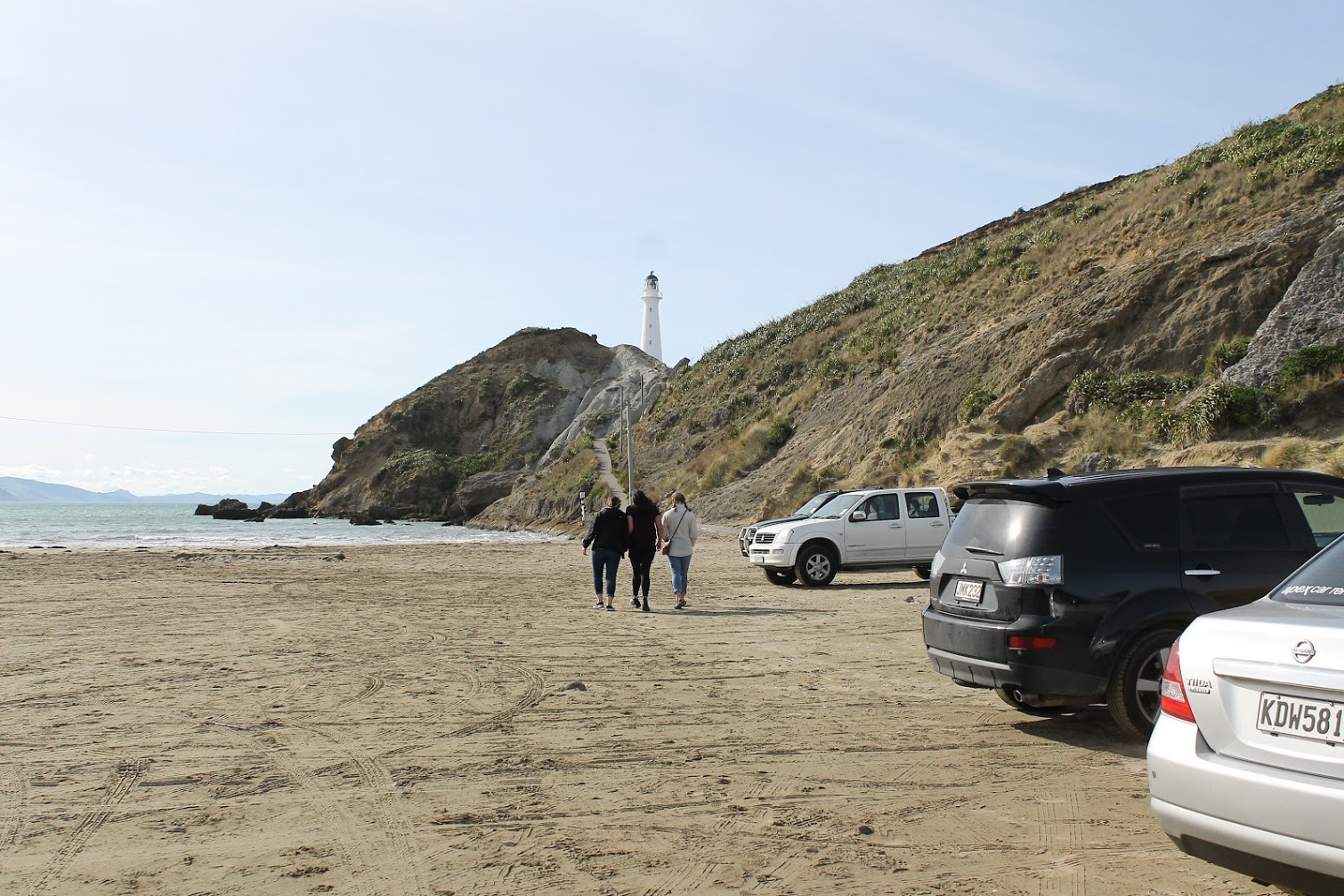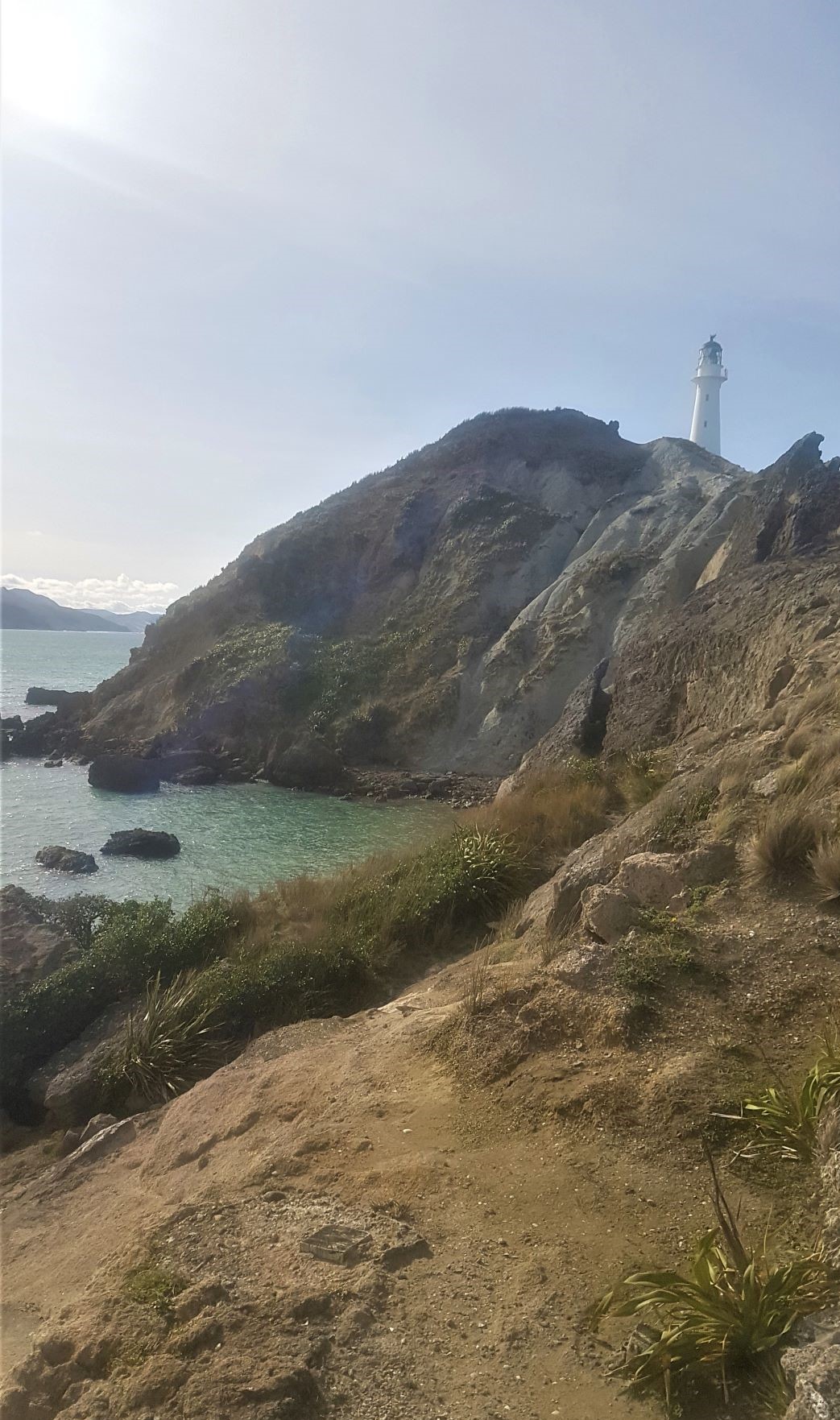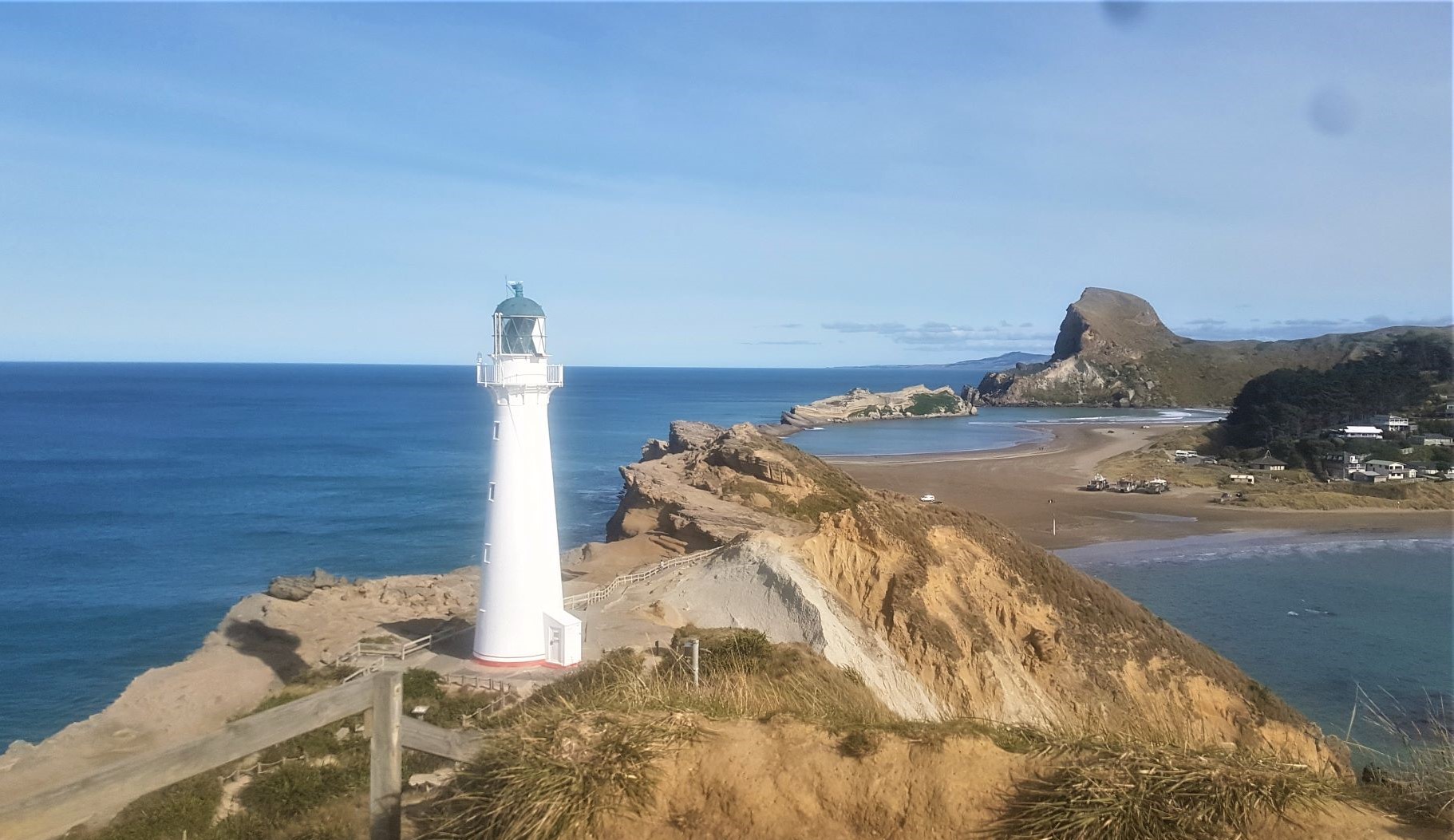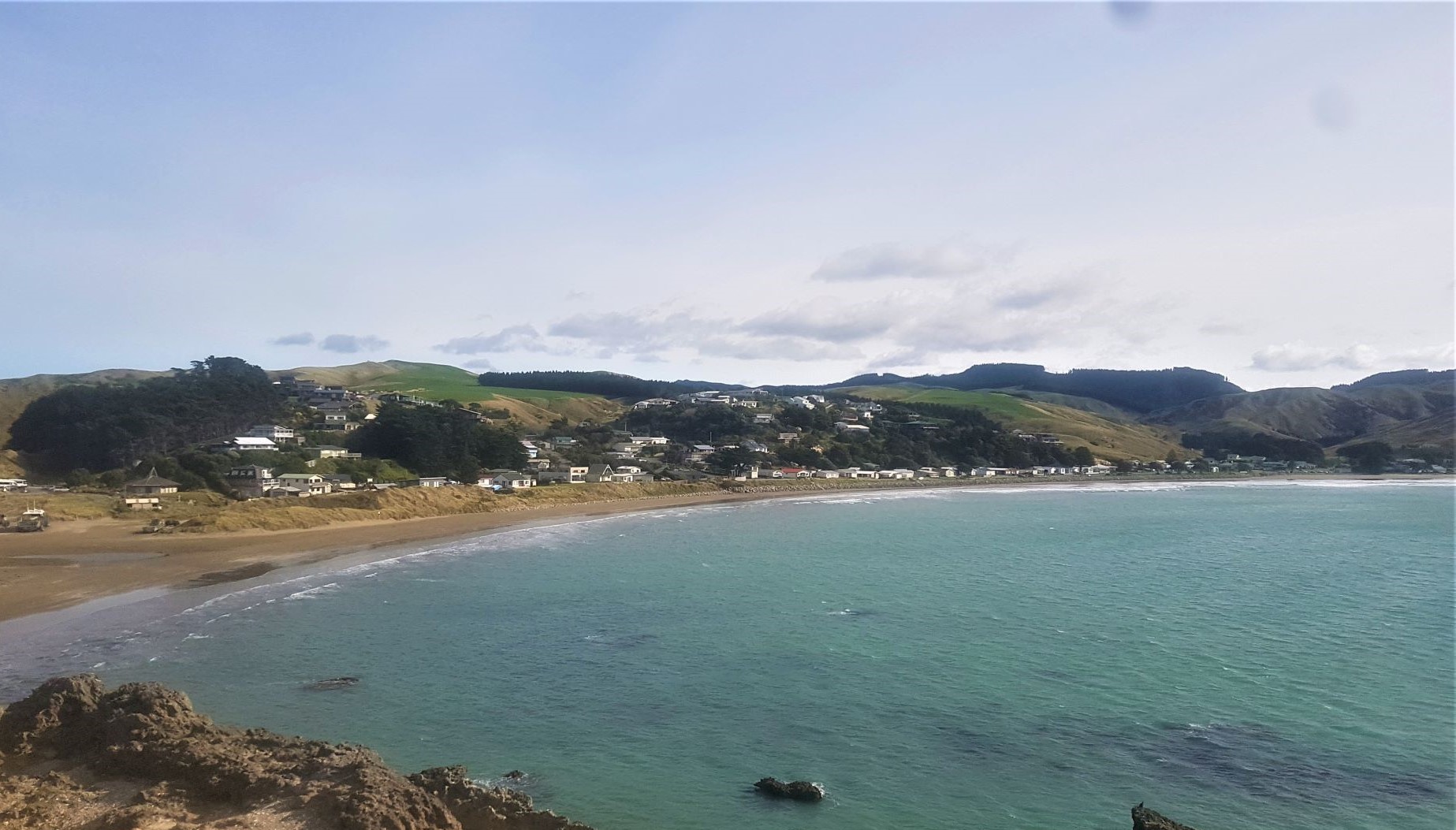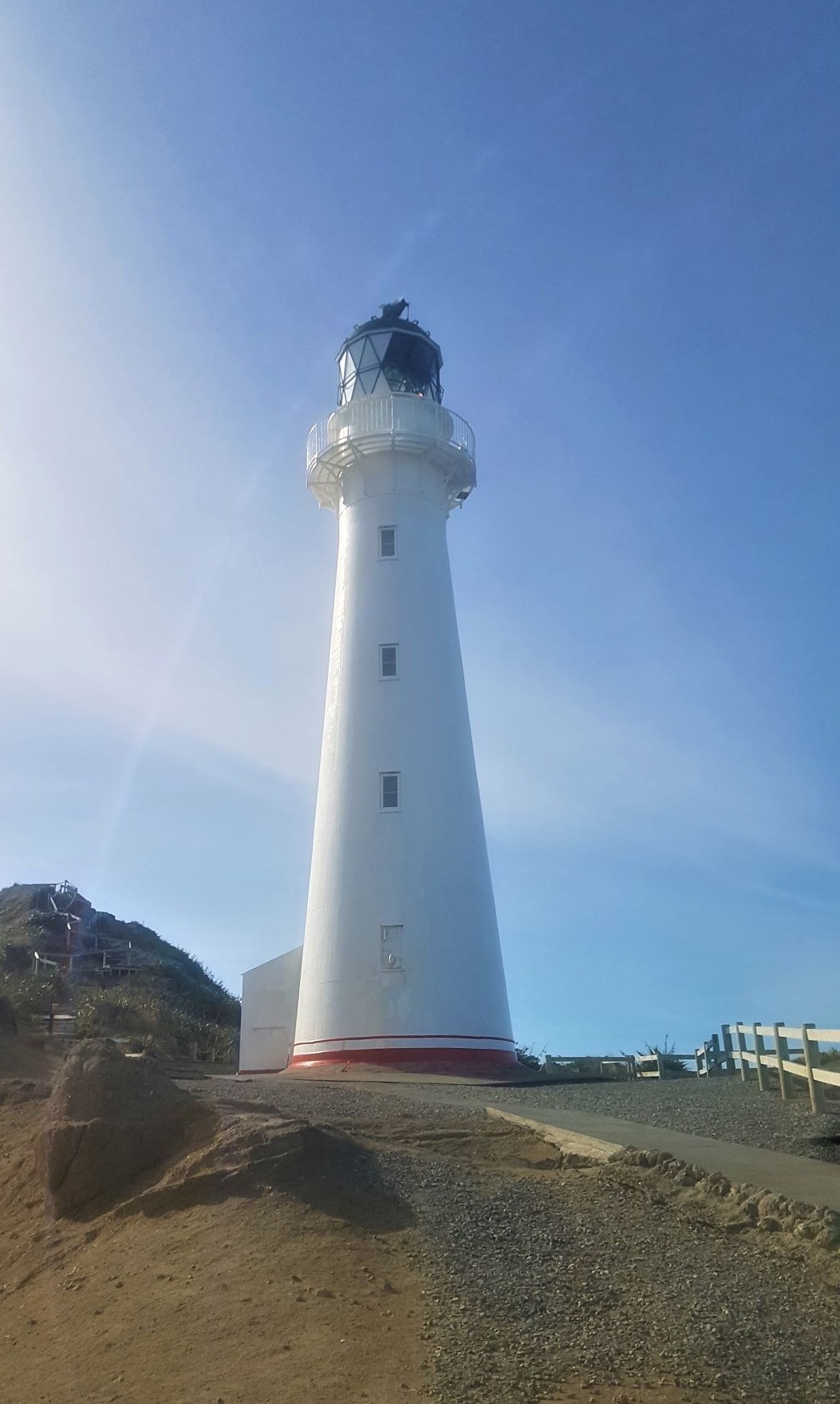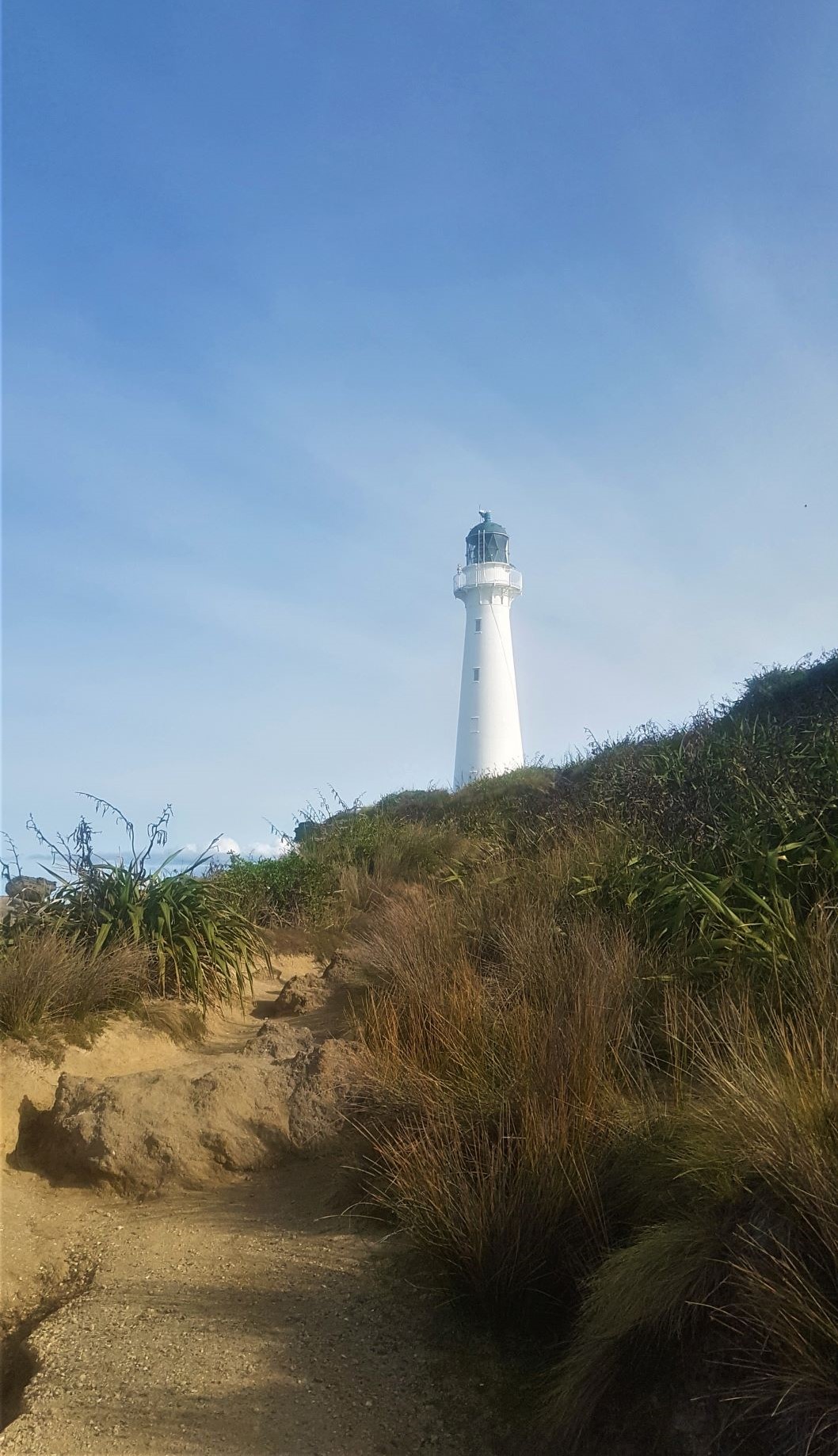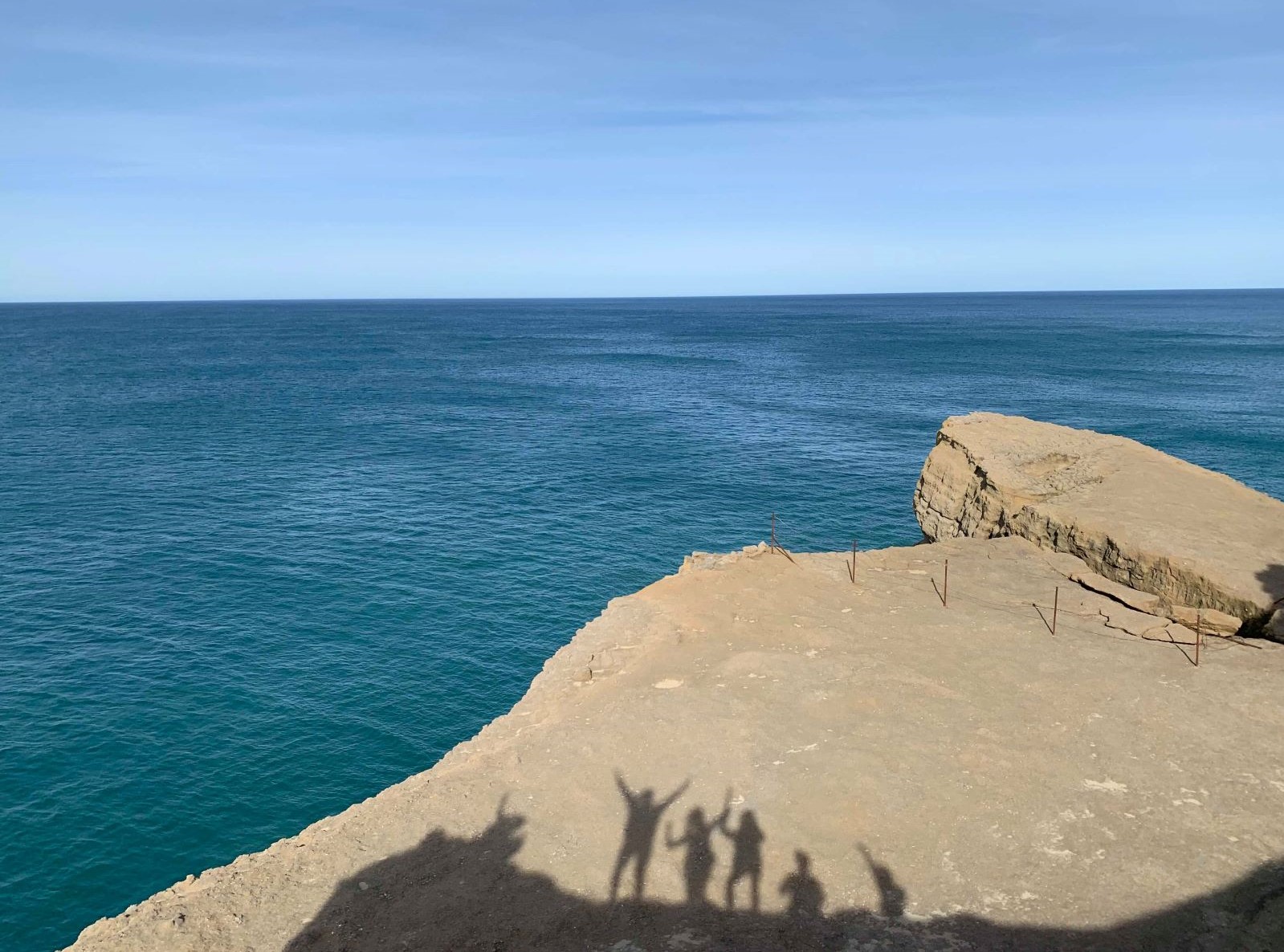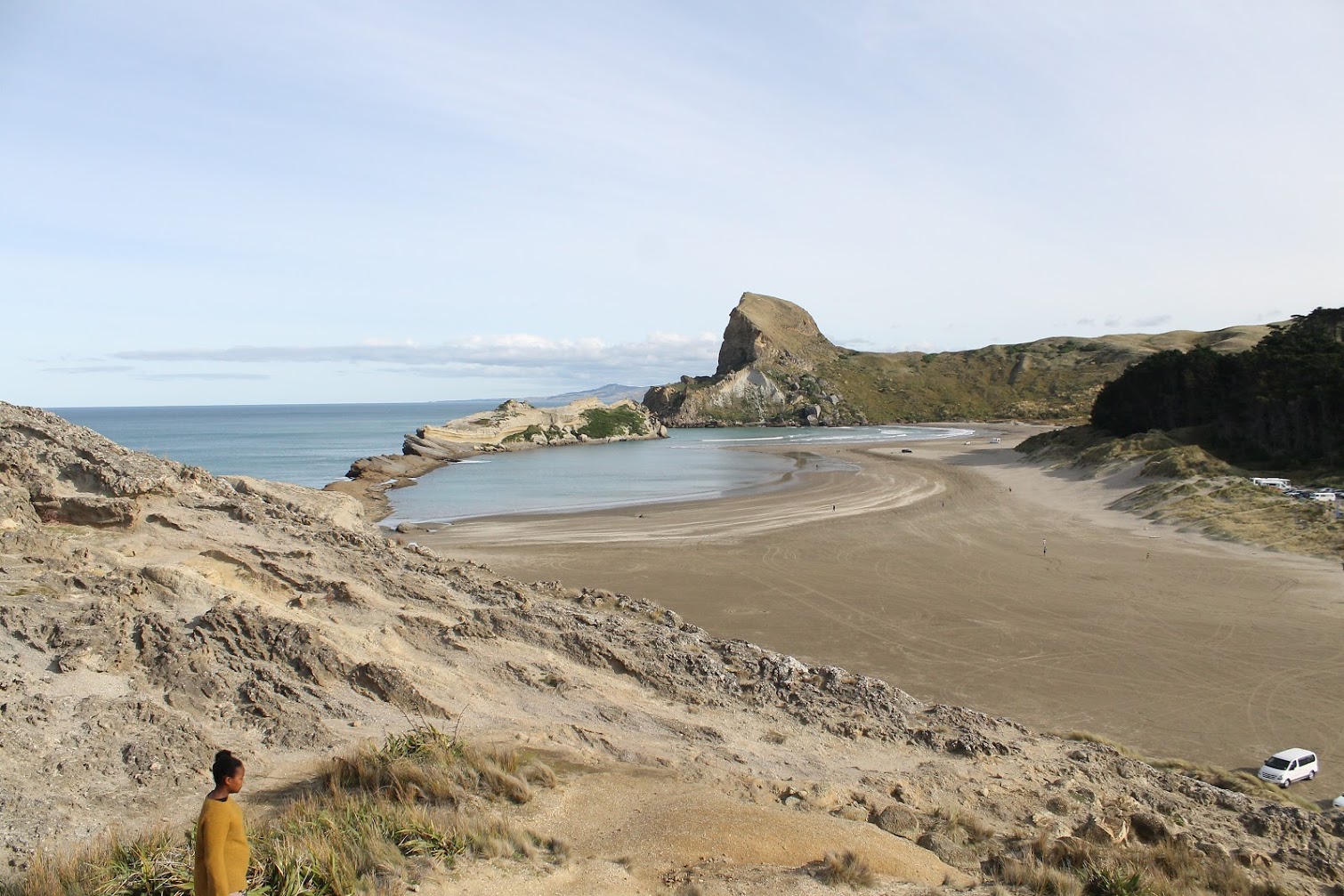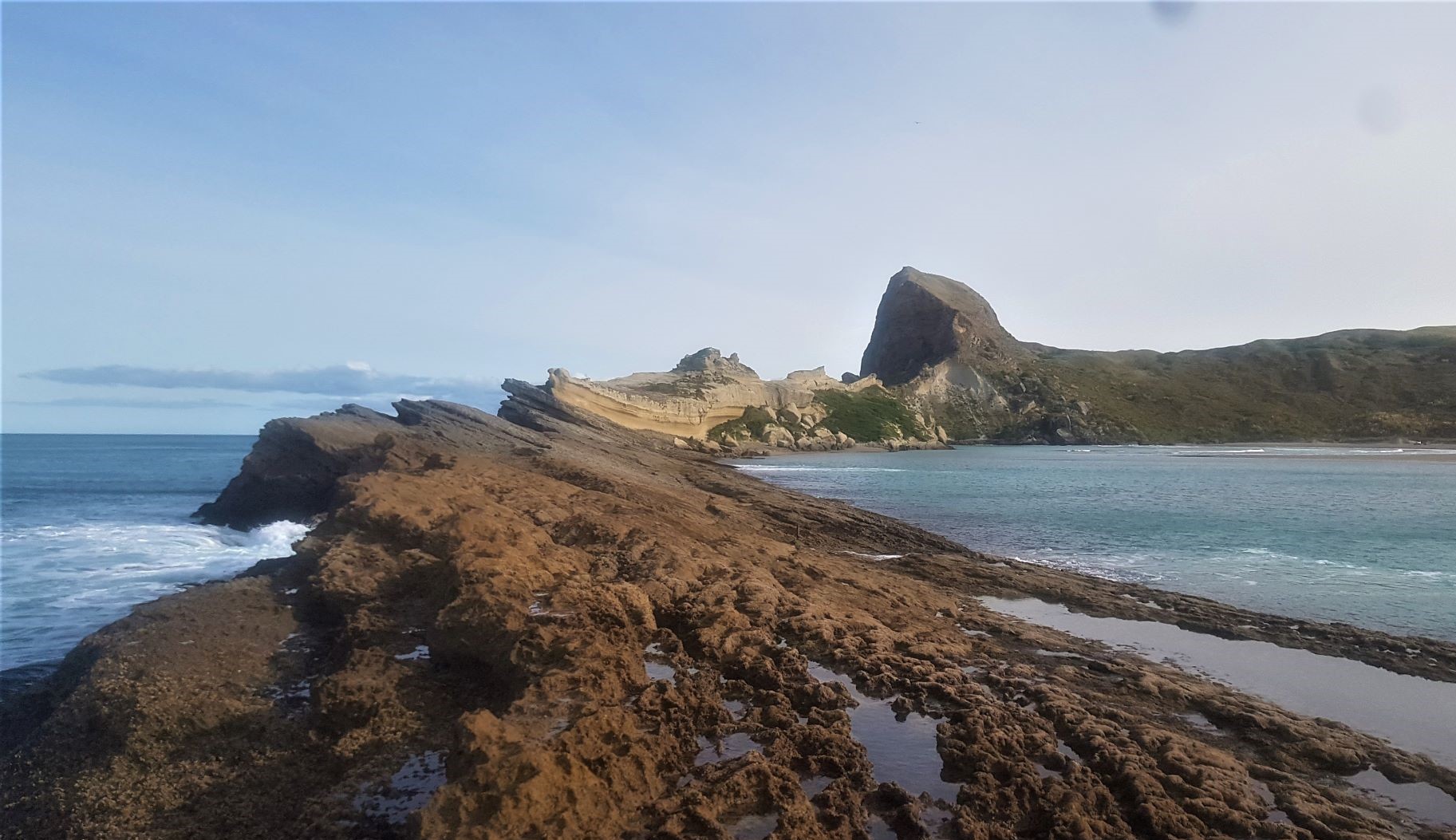 We enjoyed castle point so much that we decided to forgo our plans to drive to Cape Palliser on the same day to catch the sunset. Rather, we chose to stay in castle point and see more of that instead of rushing to Palliser to catch a sunset we would probably miss. Instead, on our way back to Wellington we opted to stop in Martinborough – the heart of the Wairarapa wine region – for a lovely dinner. After exploring the town a little, we sat down at the Union Square bar and bistro for some gorgeous food and wine.
Unfortunately, as we spent so much time wandering around castle point, we never got to go to Cape Palliser. I did, however, get to see one more lighthouse during my time here in New Zealand, as a few weeks later a bunch of us hopped on the bus to Eastbourne to explore Pencarrow Head and visit the famous Pencarrow Lighthouse.
This lighthouse is famous for being the first in New Zealand, and the only one in the country to have had a female keeper. It was an easy enough commute from Wellington city – only $4.89 on the bus to get to Eastbourne, a suburb of Lower Hutt, and about a 1-hour-45-minute walk along the coast to the lighthouses. Needless to say, as is the theme with all of my posts about New Zealand, the scenery was absolutely gorgeous and definitely made the walk worth it.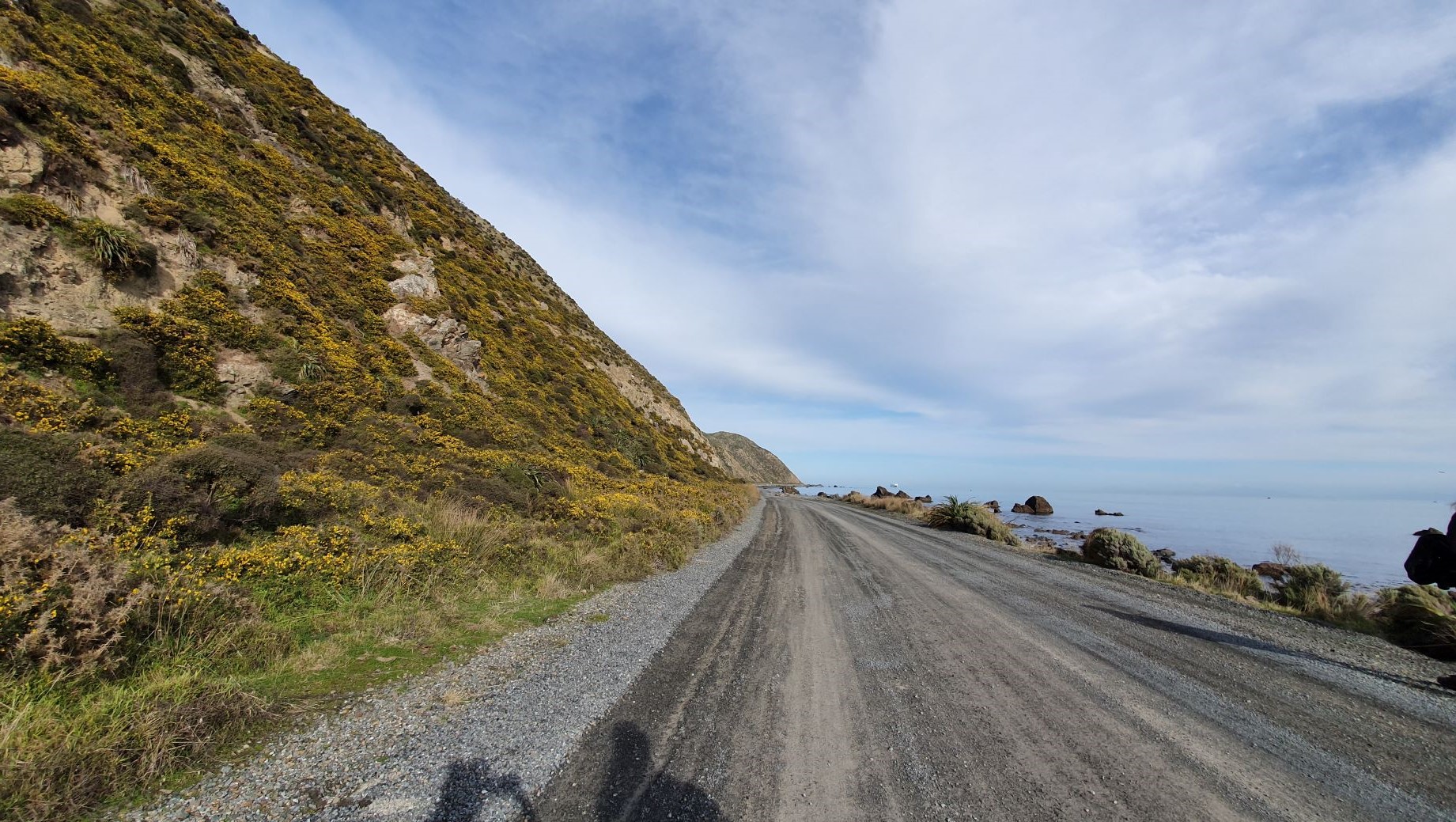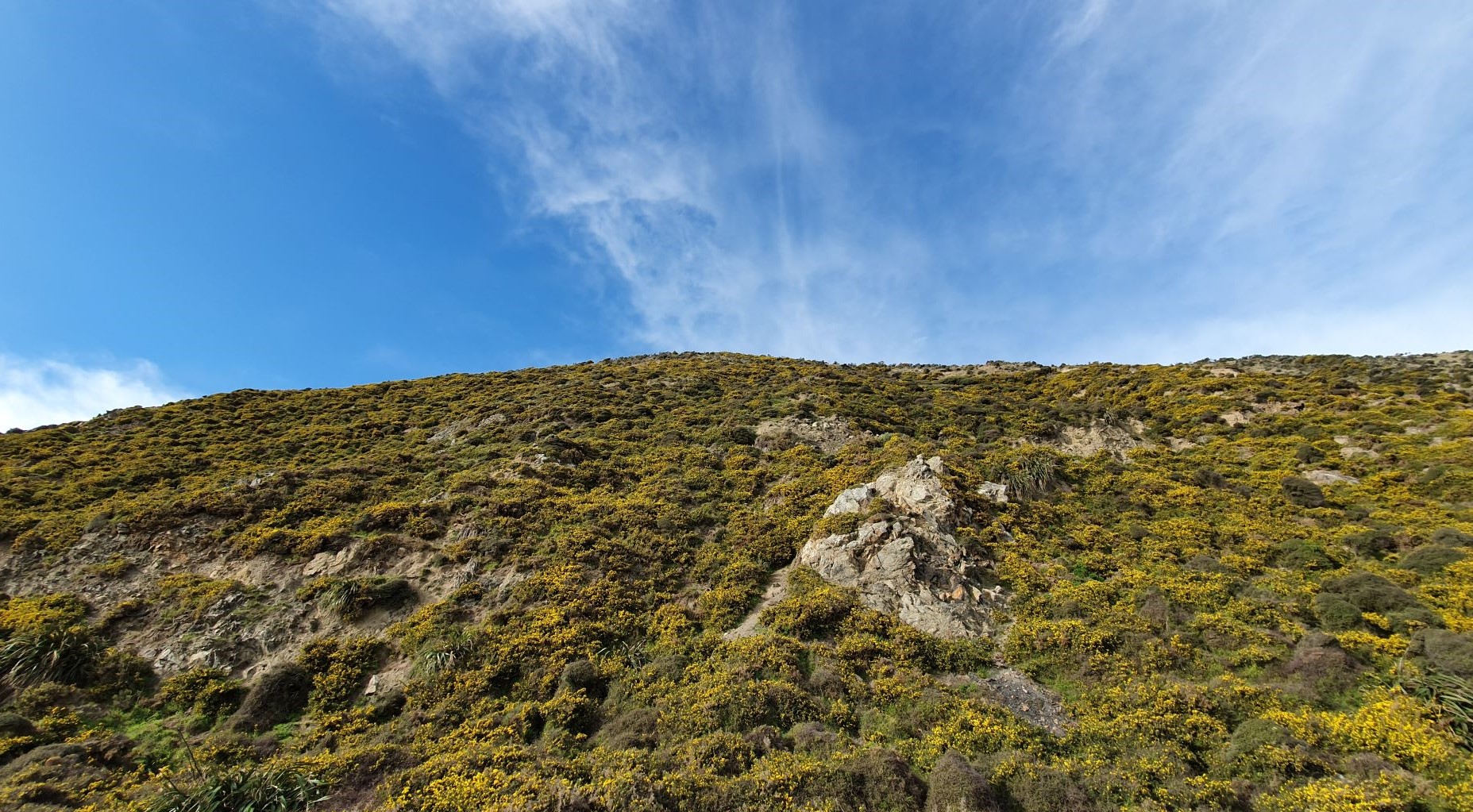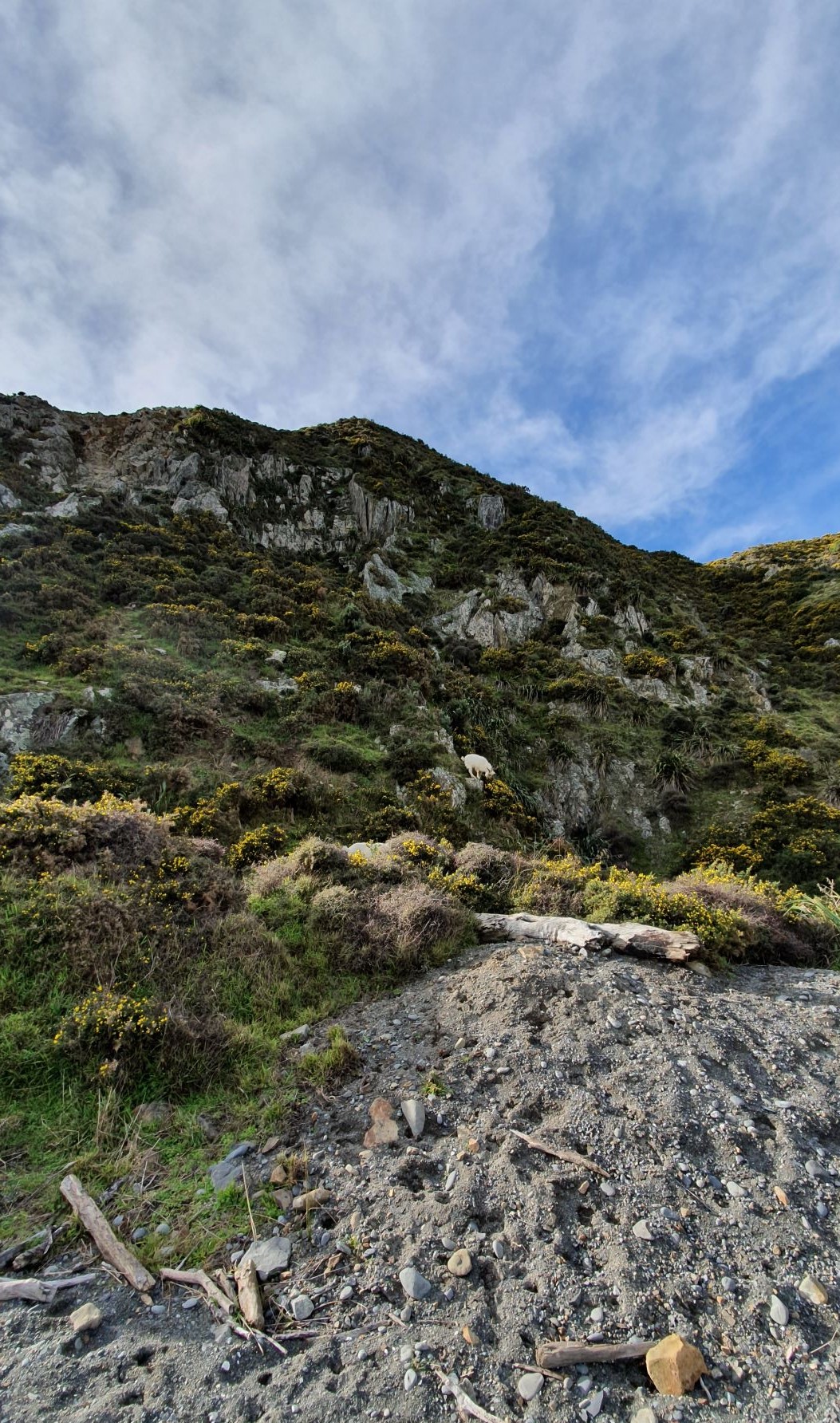 All along the hills on the side were several sheep and mountain goats. See if you can spot them in this pic!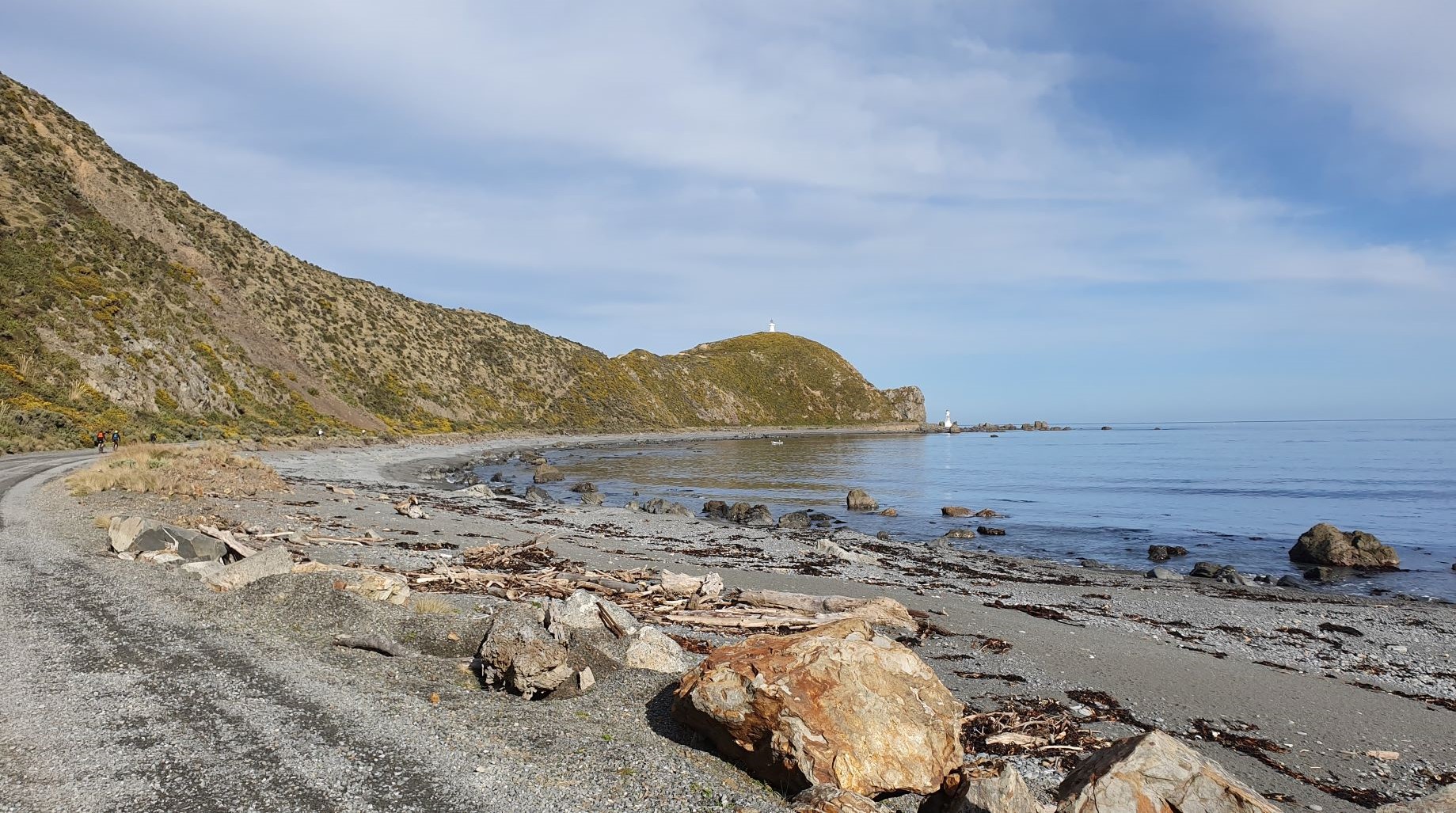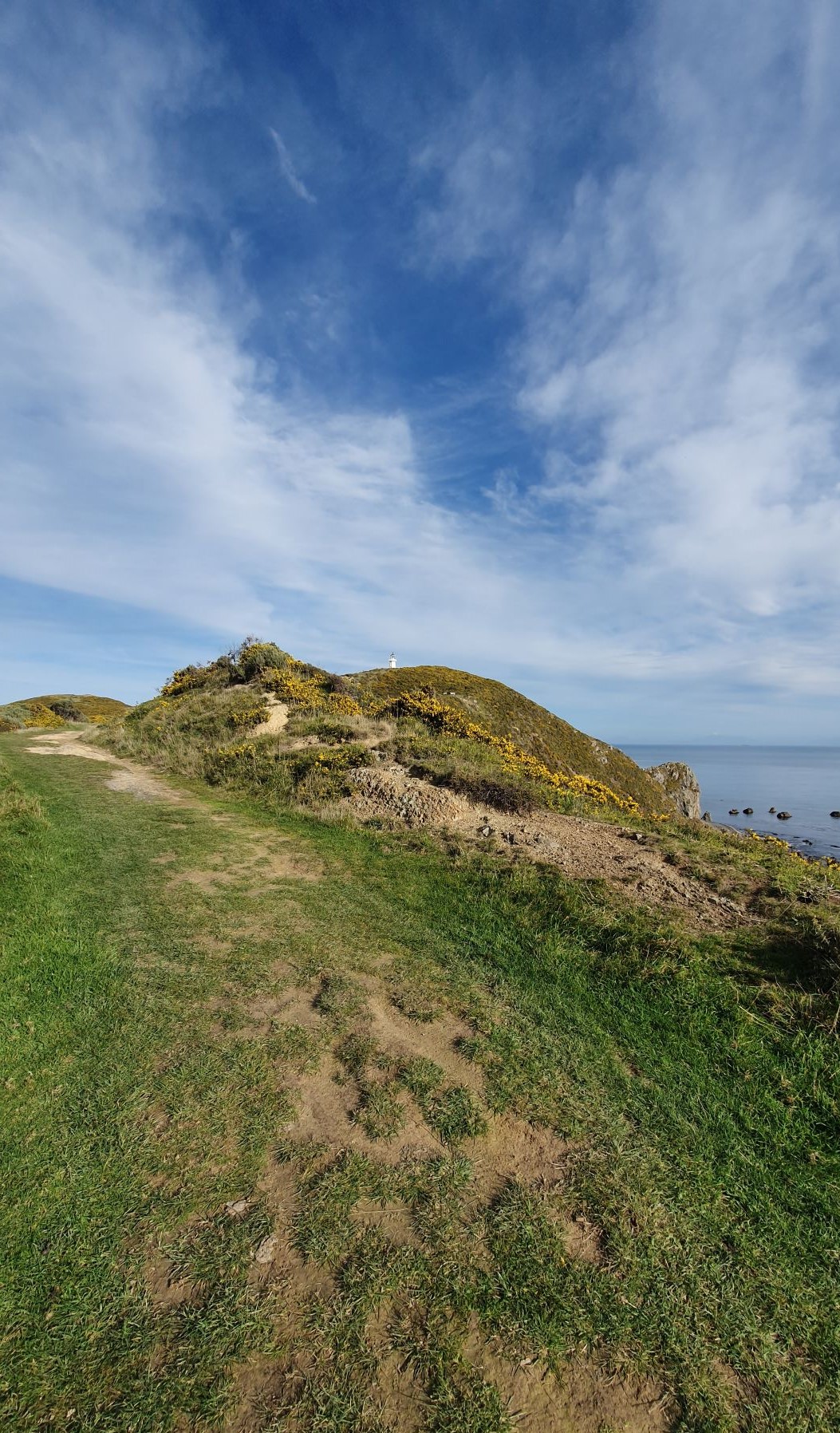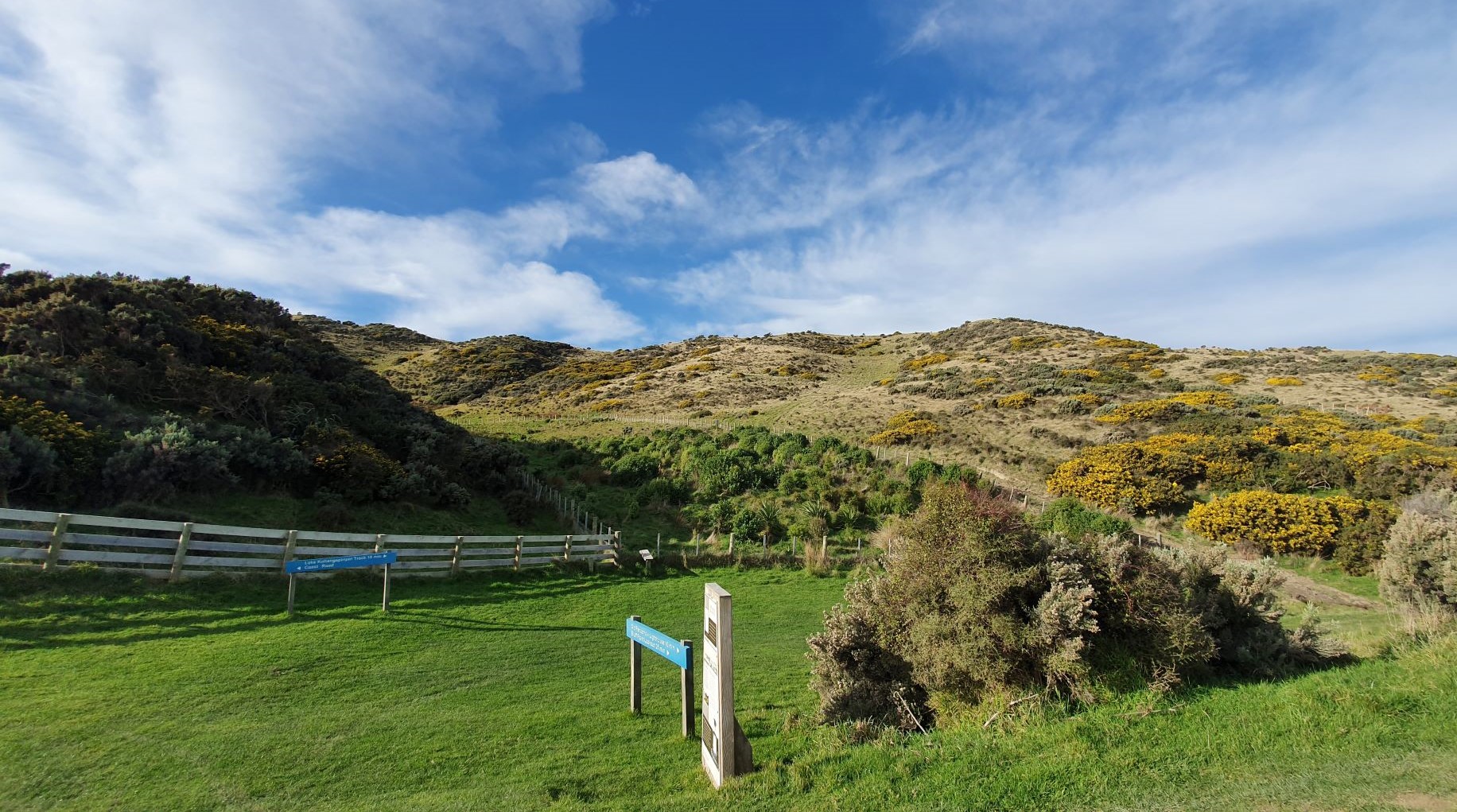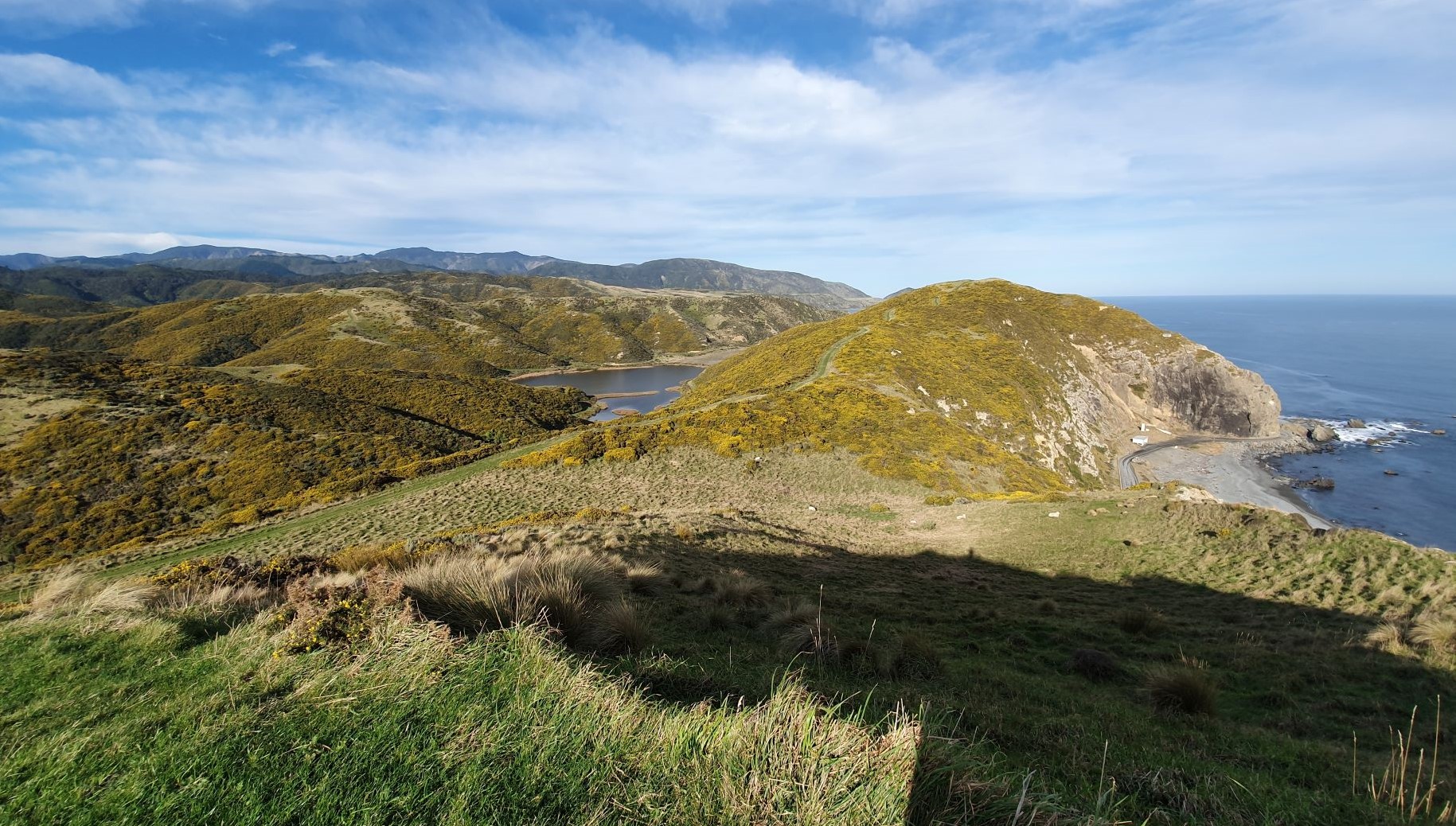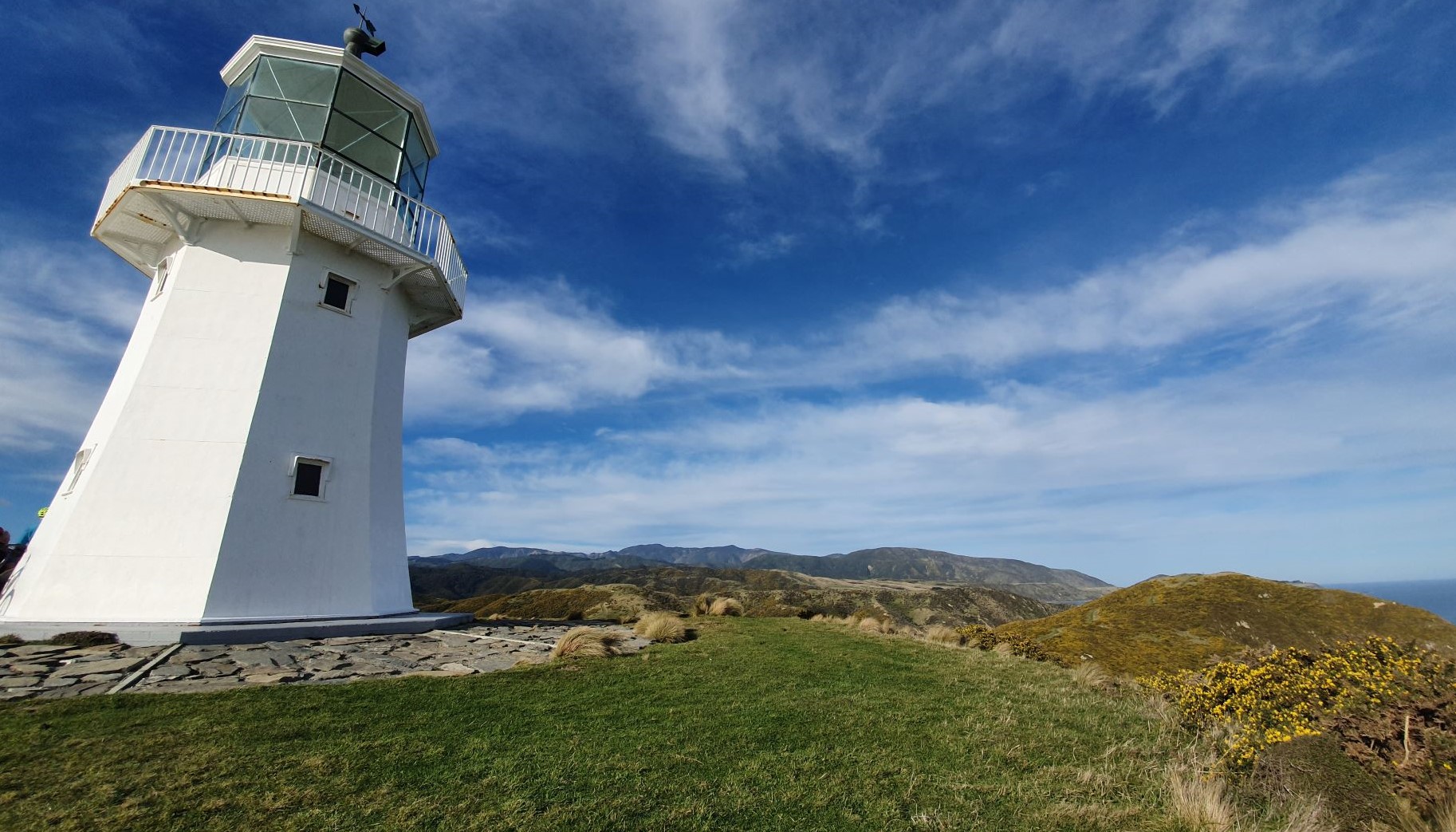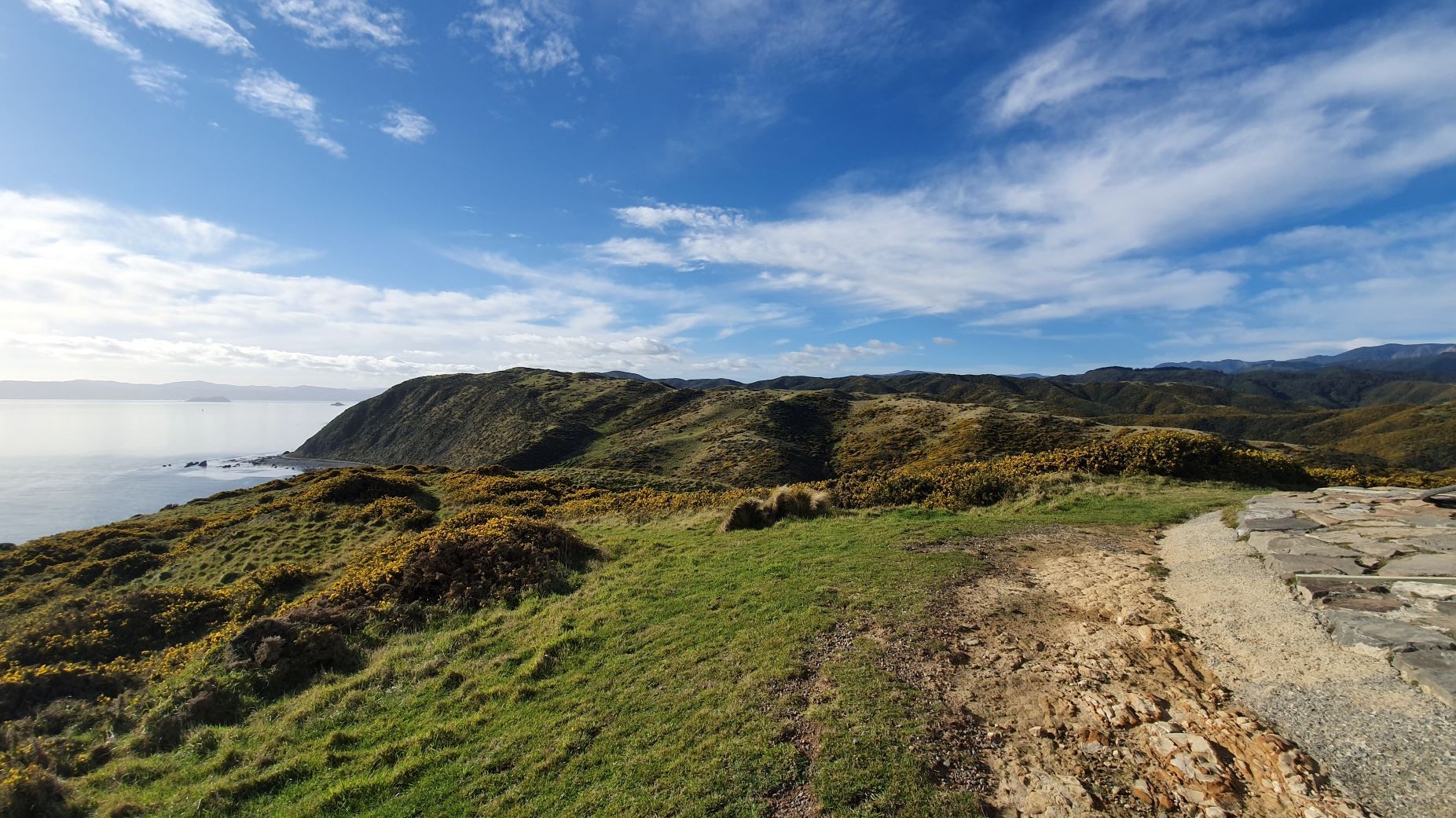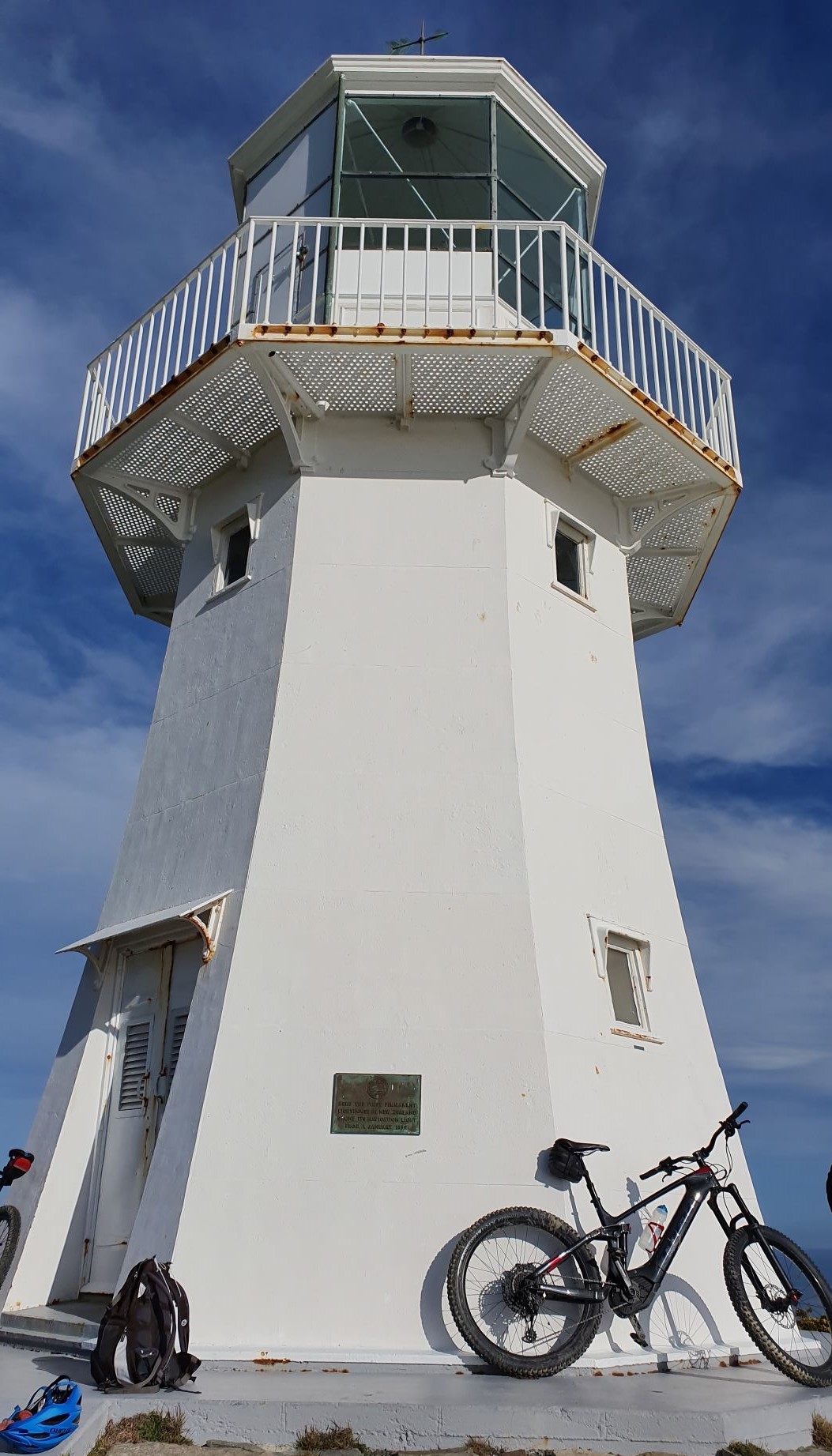 The tracks along the coast and up to the lighthouse are very popular biking tracks, and there were a few brave souls who dared bike all the way up to the top. It may not look like much but considering the terrain was either very rocky beach or super thick and slick grass, it sure would be a workout.
If there's one thing I've always said and loved about Wellington – and New Zealand in general – it is that I love how unspoiled everything is here. Almost everywhere you go there is nothing but serene and phenomenal natural wonders which really make you ponder on the size of the world and ourselves as humans in it. I felt this then and I still feel it now – 20 minutes from the capital city yet somehow completely surrounded by nothing but mountains and sea (and lighthouse!). Indeed, this country definitely has a way of making you feel very small, and there's no place you feel that more than when you're sitting on what feels like the edge of the world with miles of ocean ahead of you and miles of hills, completely untouched, behind you.
I pondered on this when sitting at the base of the lighthouse, taking a break from the walk up. Once done with our philosophical thinking and overall dumbfoundedness, we made the short walk to Bluff Point, another lookout in the vicinity. From there we got a much better view of the lakes Kohangapiripiri and Kohangatera and of the Baring Head lighthouse way off in the distance. After we got down, we spent some time frolicking (again) on the beach and examining the interestingly shaped rocks and cool coloured shells. And, as it was starting to get dark, we decided to skip doing the tracks going up the lake lookouts, and instead made the roughly 1 hour 45-minute walk back to town, where we had a much-needed meal before catching a bus back to Wellington.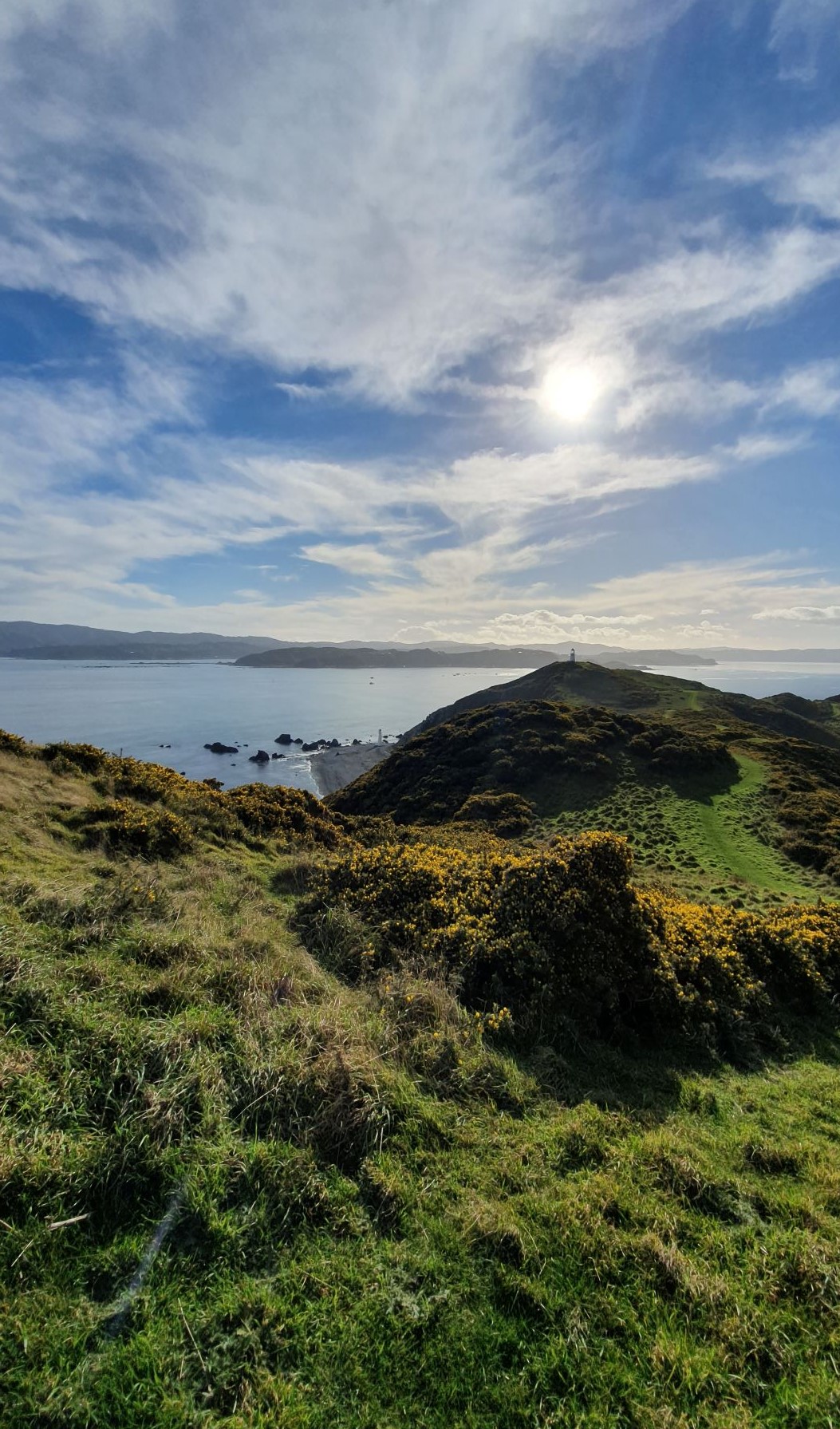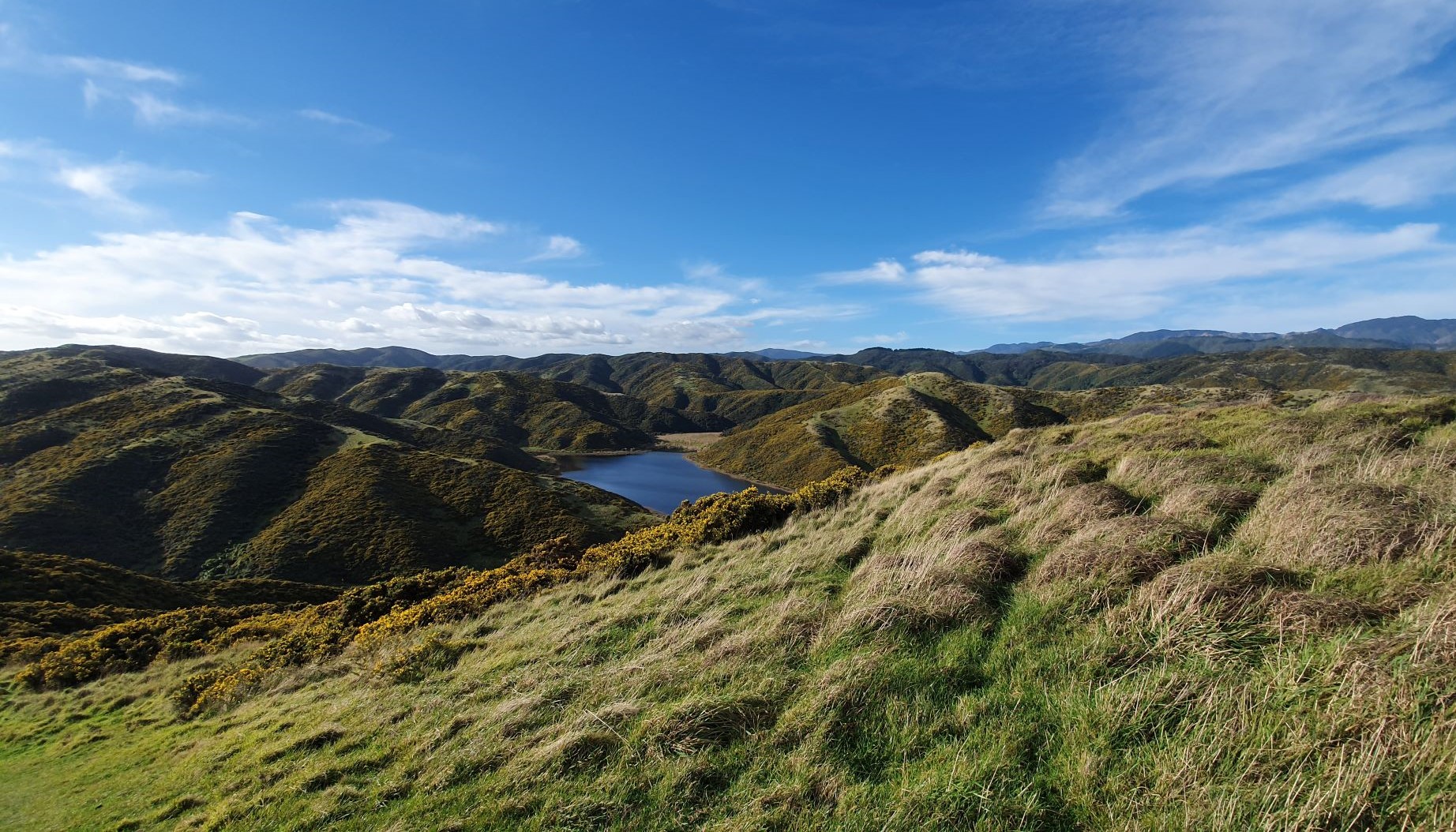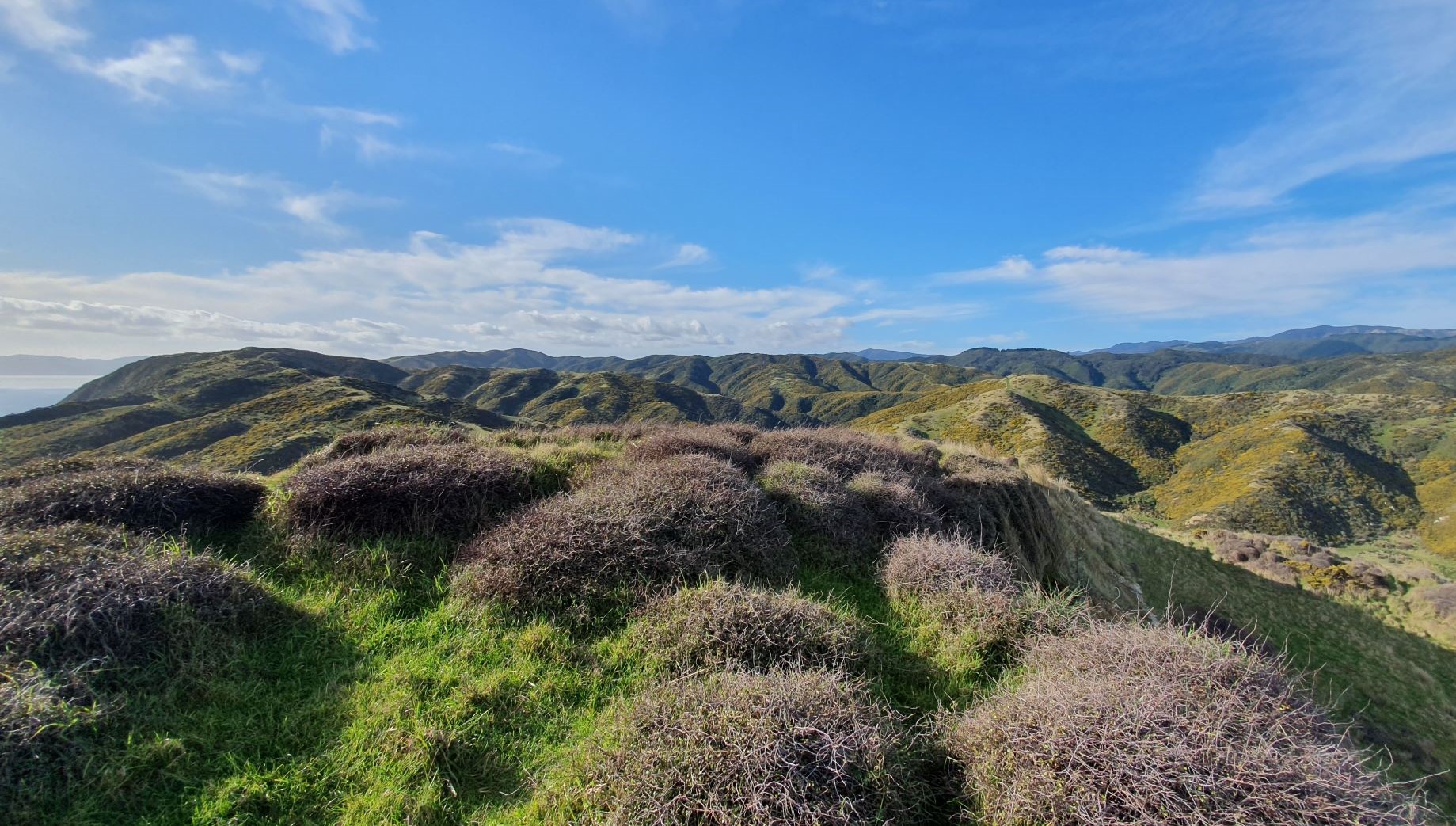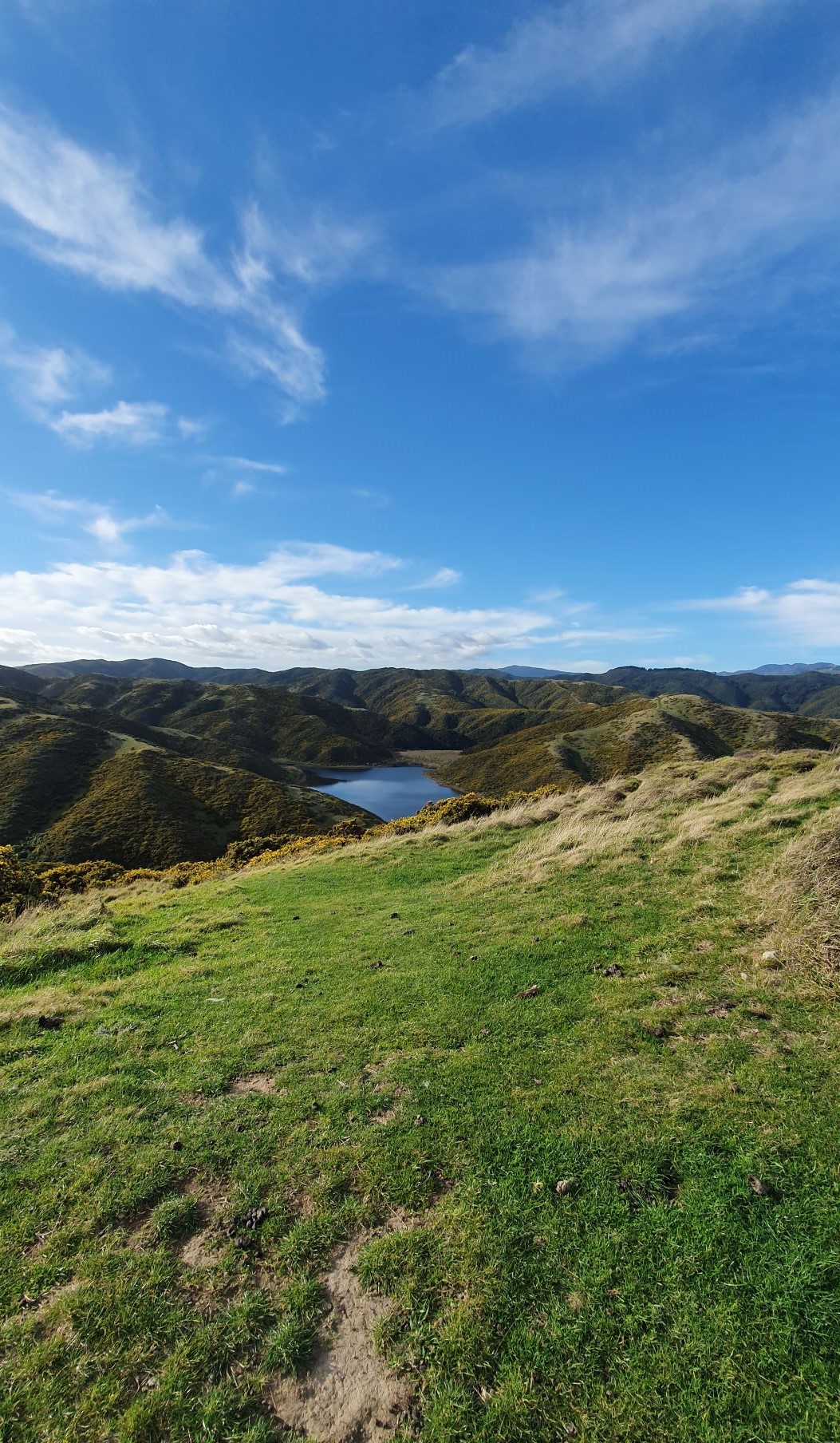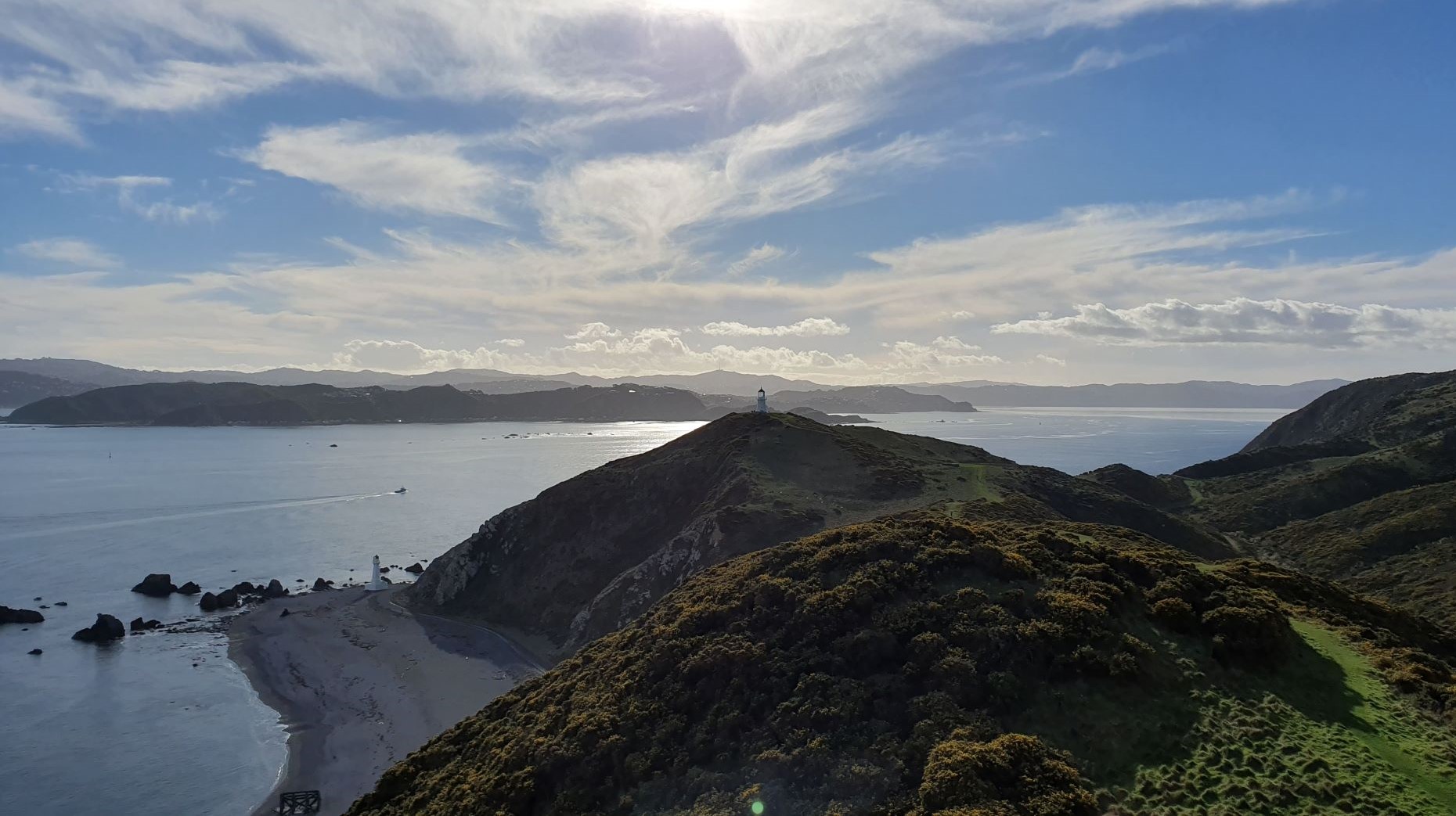 If you squint real hard, you can just about make out the houses on the hills and the several bays that make up the Wellington suburbs. Wellington city centre is just out of sight, at the head of the bay on the far right.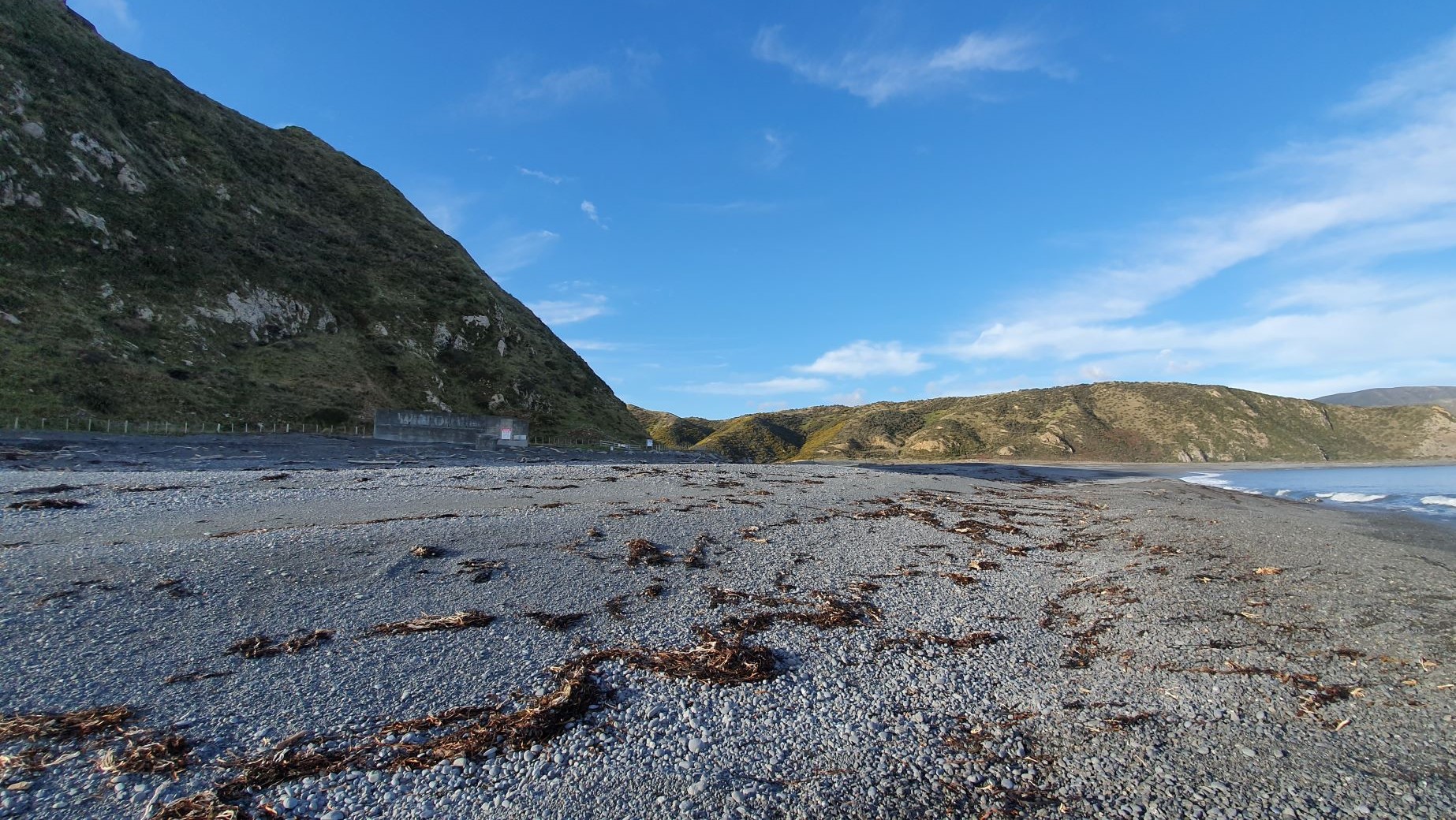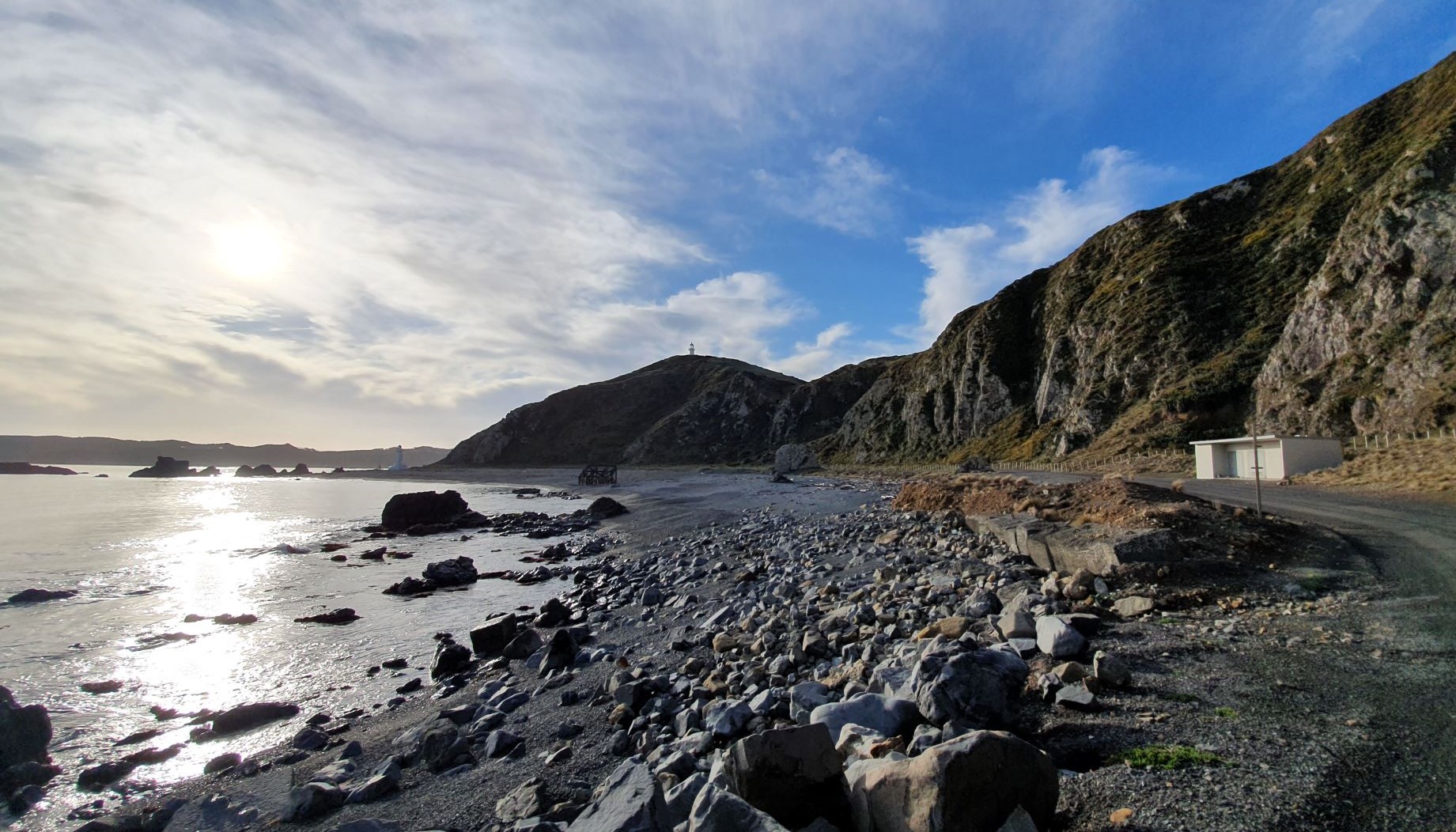 With that, my planned adventuring around Wellington came to a warm and fitting end. Though I was not trying to see what else New Zealand had to offer me before I departed, for the time being I was content with how much of my surroundings I had explored, and the next stop was going beyond Wellington!
To be continued, stay tuned …