Hello again!
If you're just tuning in, then welcome! For the past few posts I have been documenting my many adventures in and around Wellington. If you'd like to find out more about abandoned lighthouses and stairways to heaven , do check them out!
Other than going around Wellington, though, I have also been lucky enough to see go a little more of the North Island beyond that – although not nearly as much as I would like! For two weeks in May, my mum came to visit me – which was awesome in itself – and we topped off the mother-daughter bonding time off with a mini-holiday to Tauranga, Rotorua and the surrounding attractions.
We started off with an early-morning flight to Tauranga, where we checked into our AirBnB, had a wee nap, did some grocery shopping and then walked around exploring the neighbourhood we were in and the town centre. We stopped at a small, quirky food market for dinner, that was a lot comprised of several shipping containers each with different food stalls and shops and had some delicious dumplings and donburi. As we were pretty tired from the early morning flight, we simply hopped on a bus back to the AirBnB, watched some Netflix in bed and called it an early night. The next morning, we were off on our first excursion, hiking Mount Maunganui. The name Mount is deceiving, it is not actually that tall and takes about an hour or so to reach the top. On the way up you get panoramic views of the Mount Maunganui neighbourhood, the beach, and Tauranga CBD.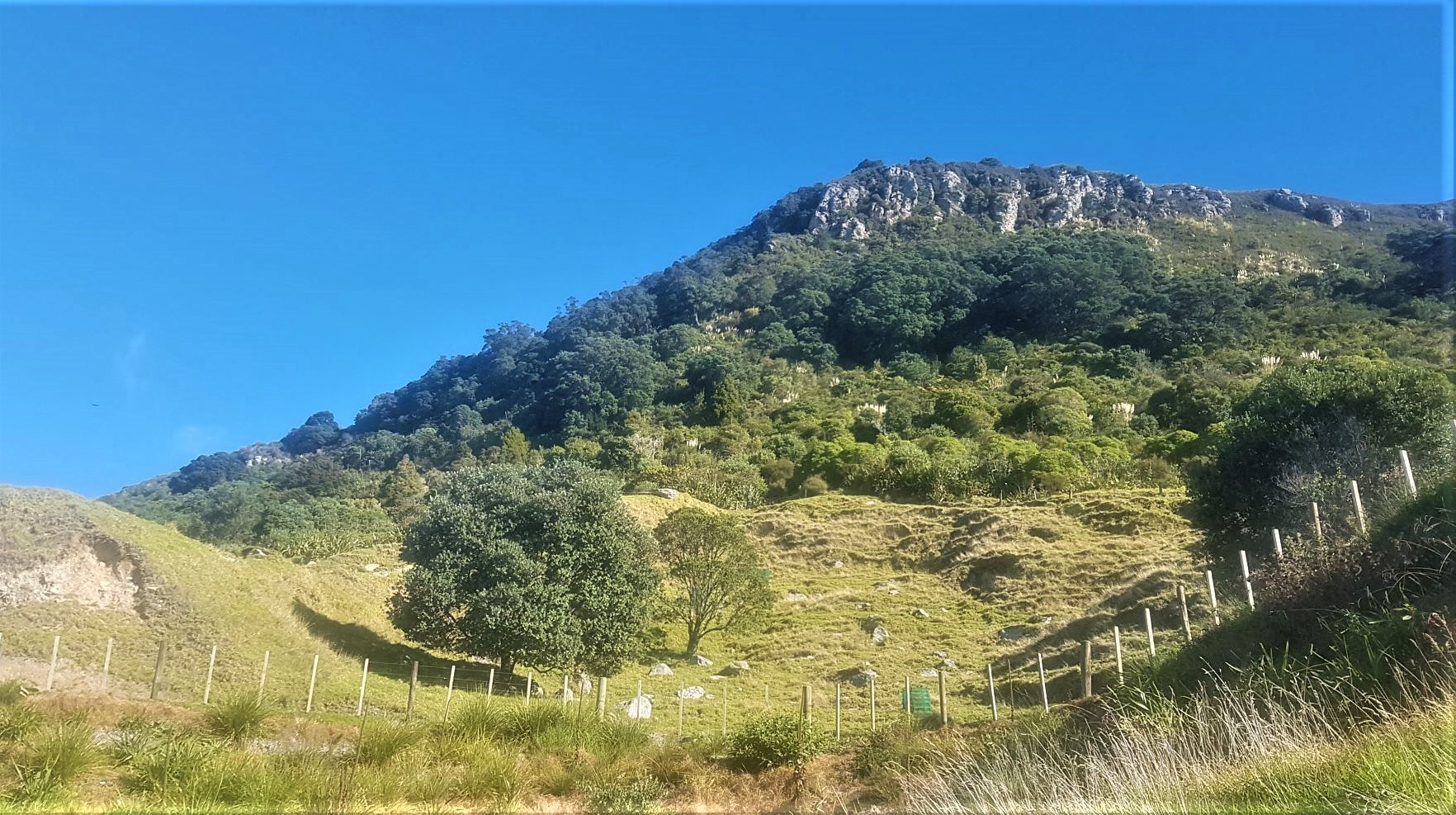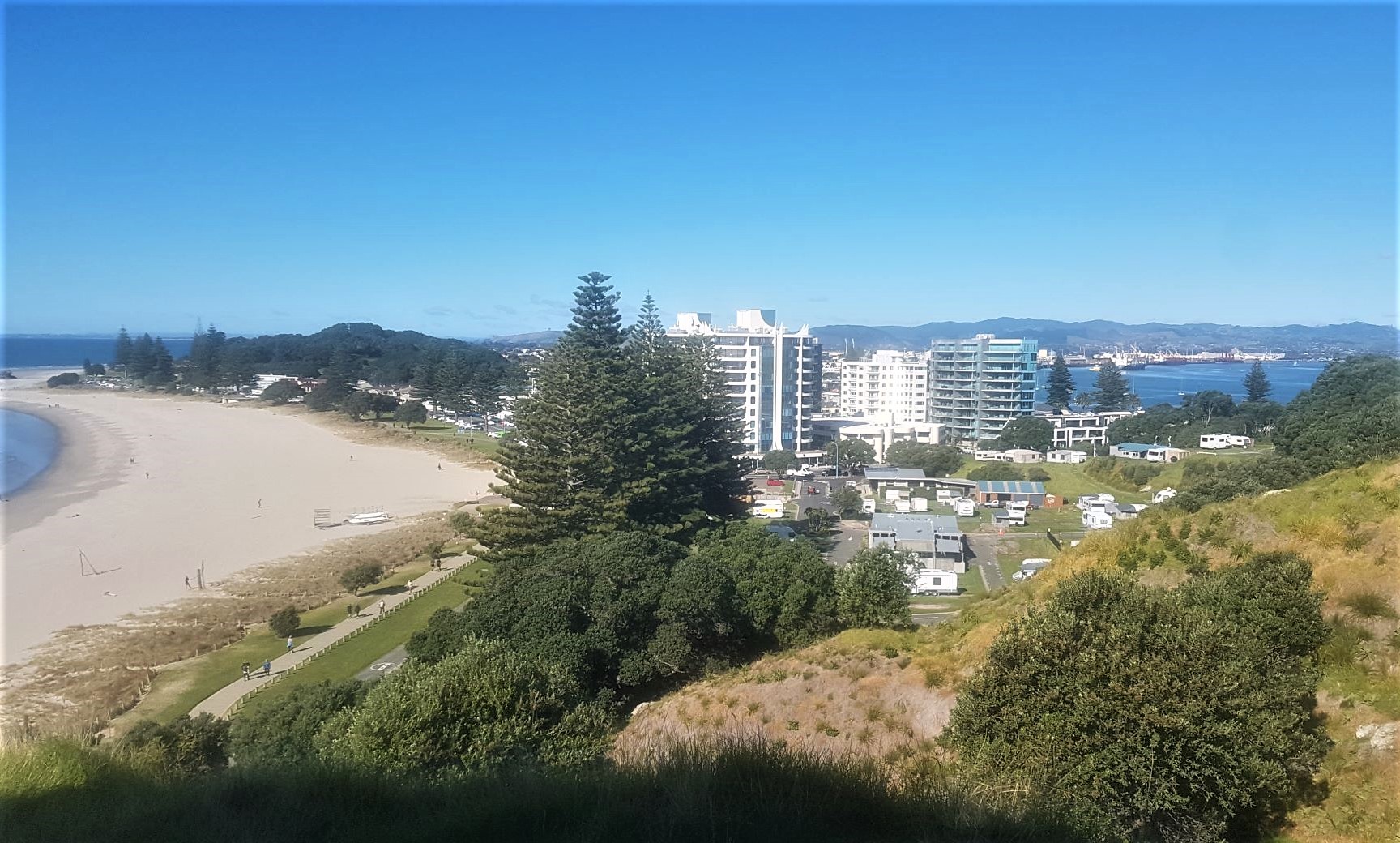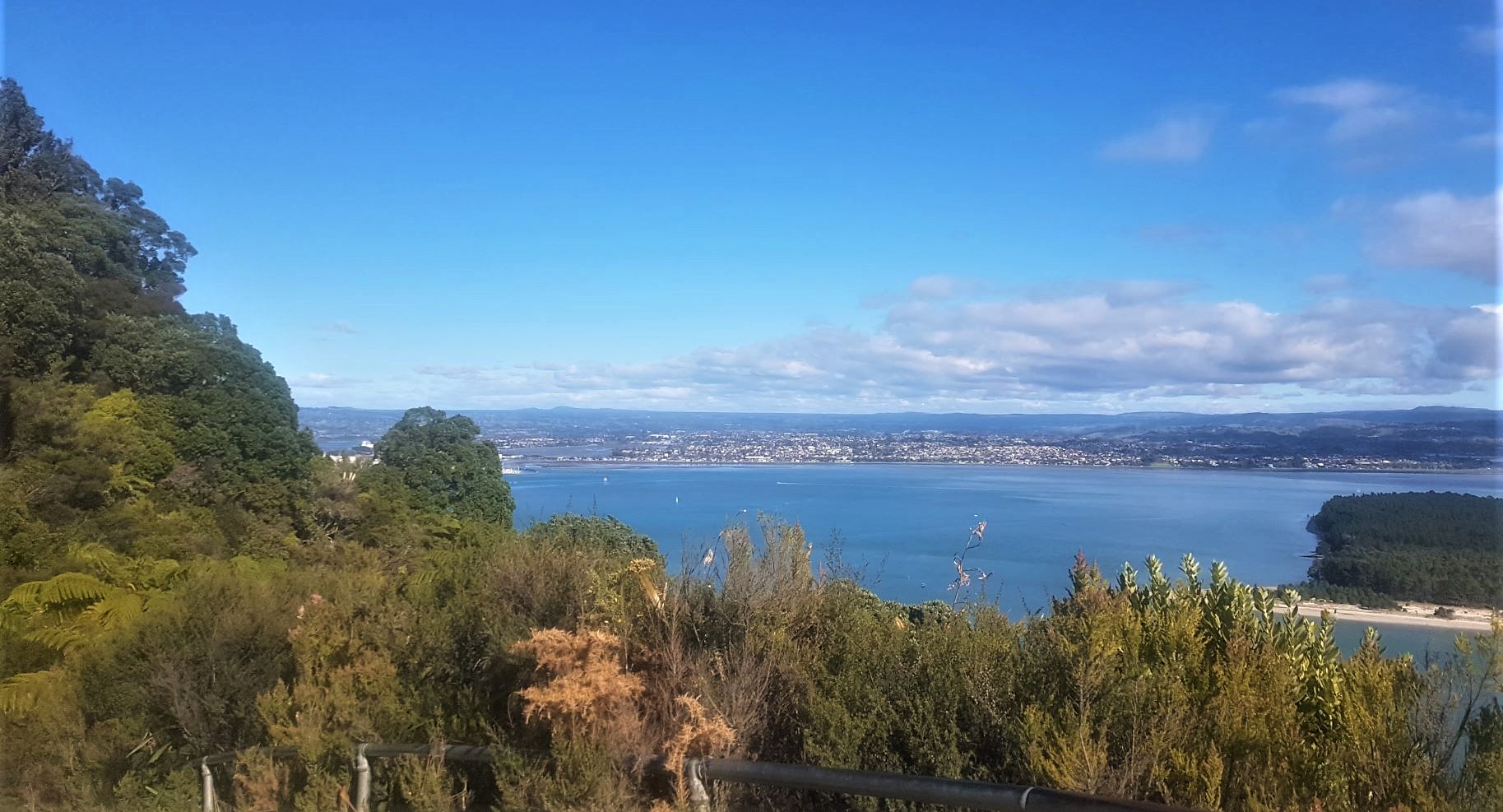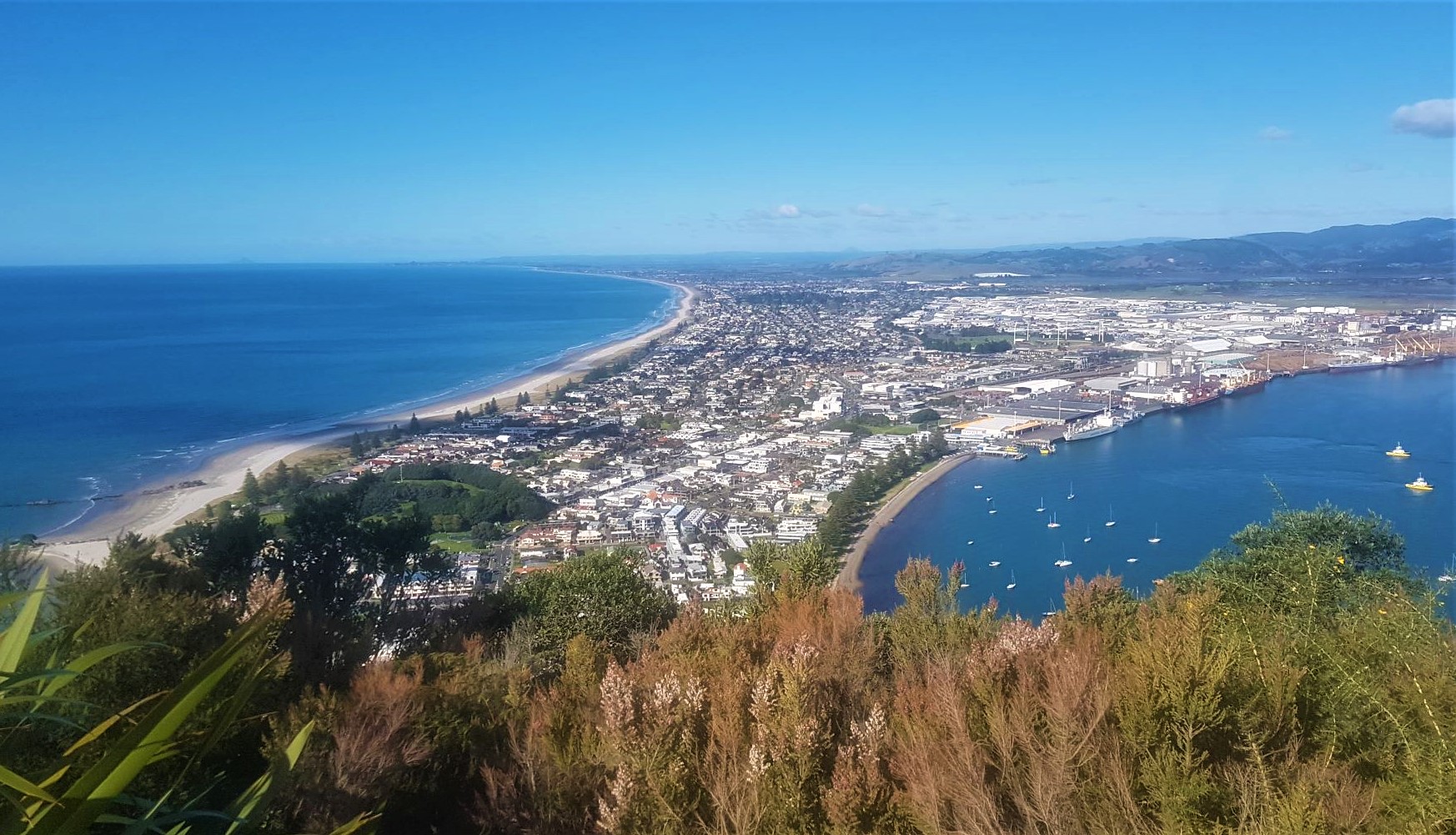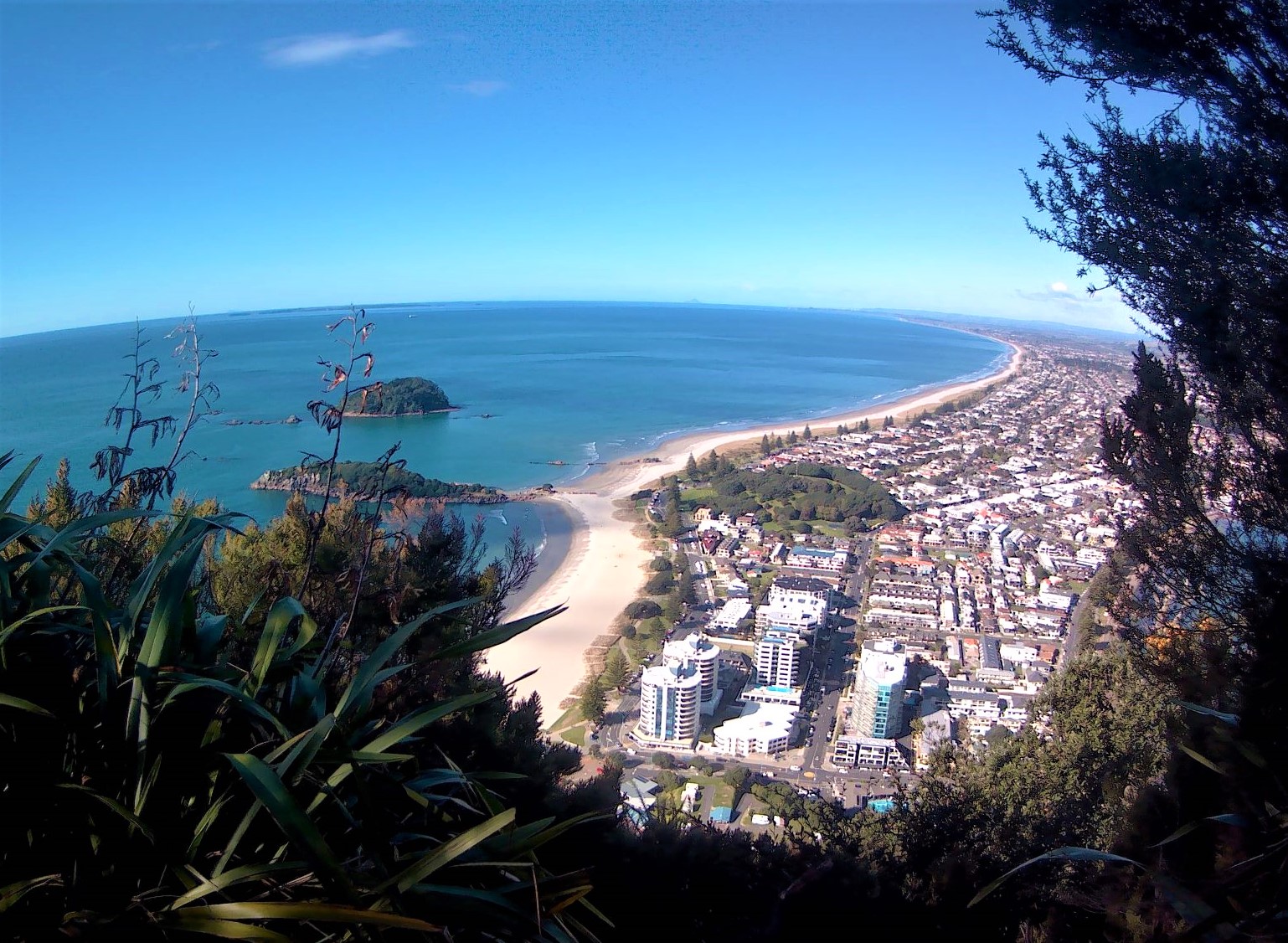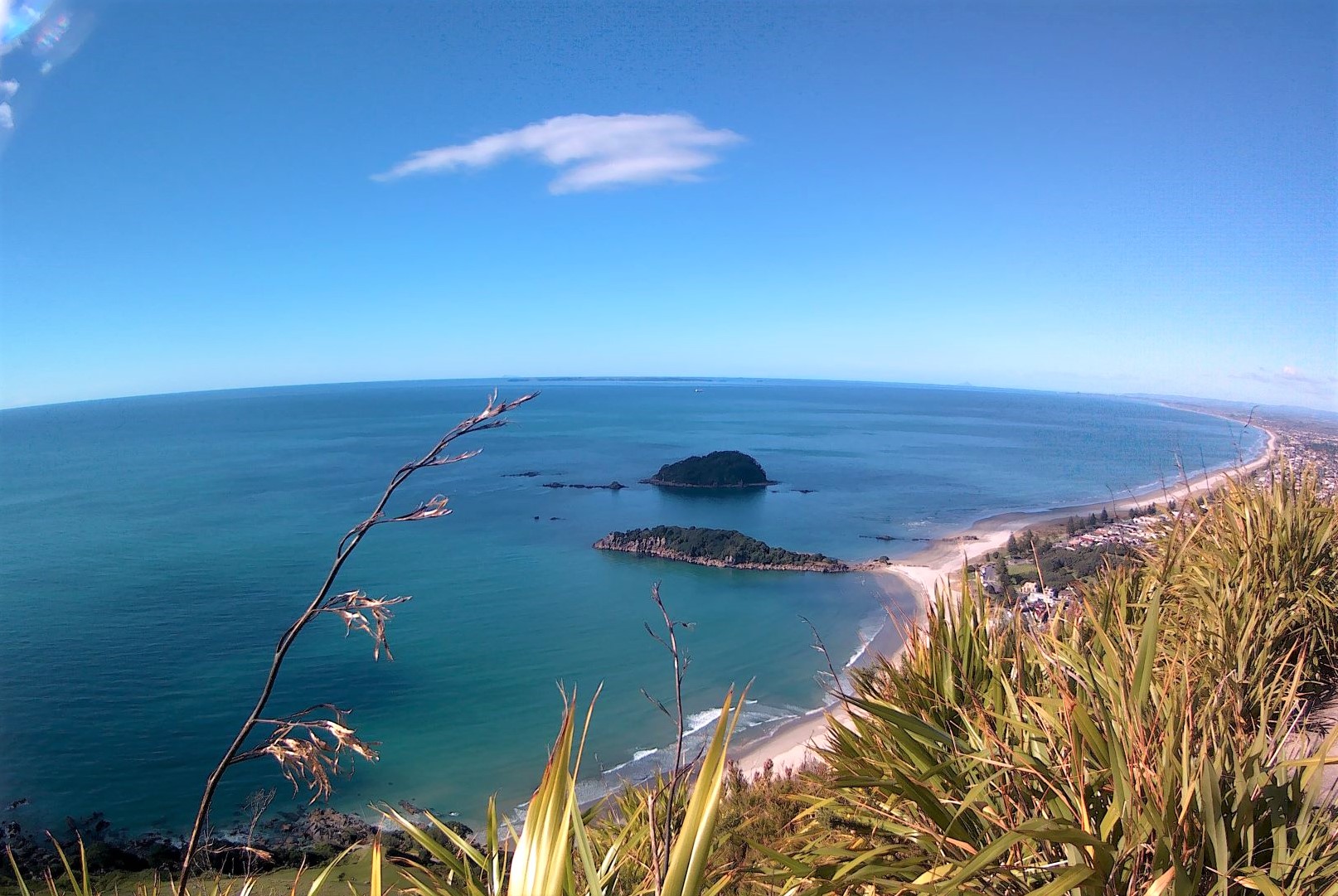 The view from the mount (above). From there, you can see Moturiki island, which is the one just off the beach, connected to it by a causeway.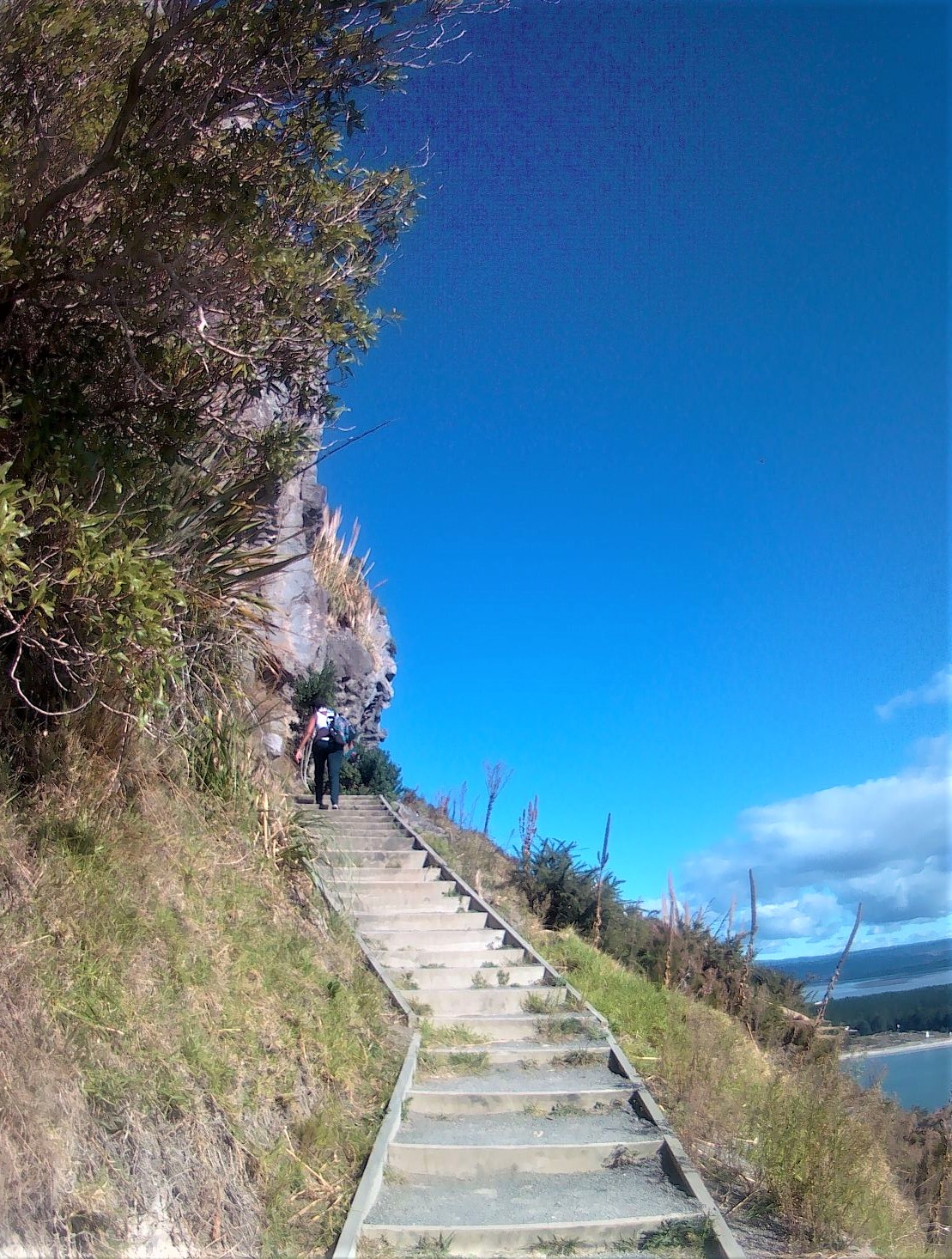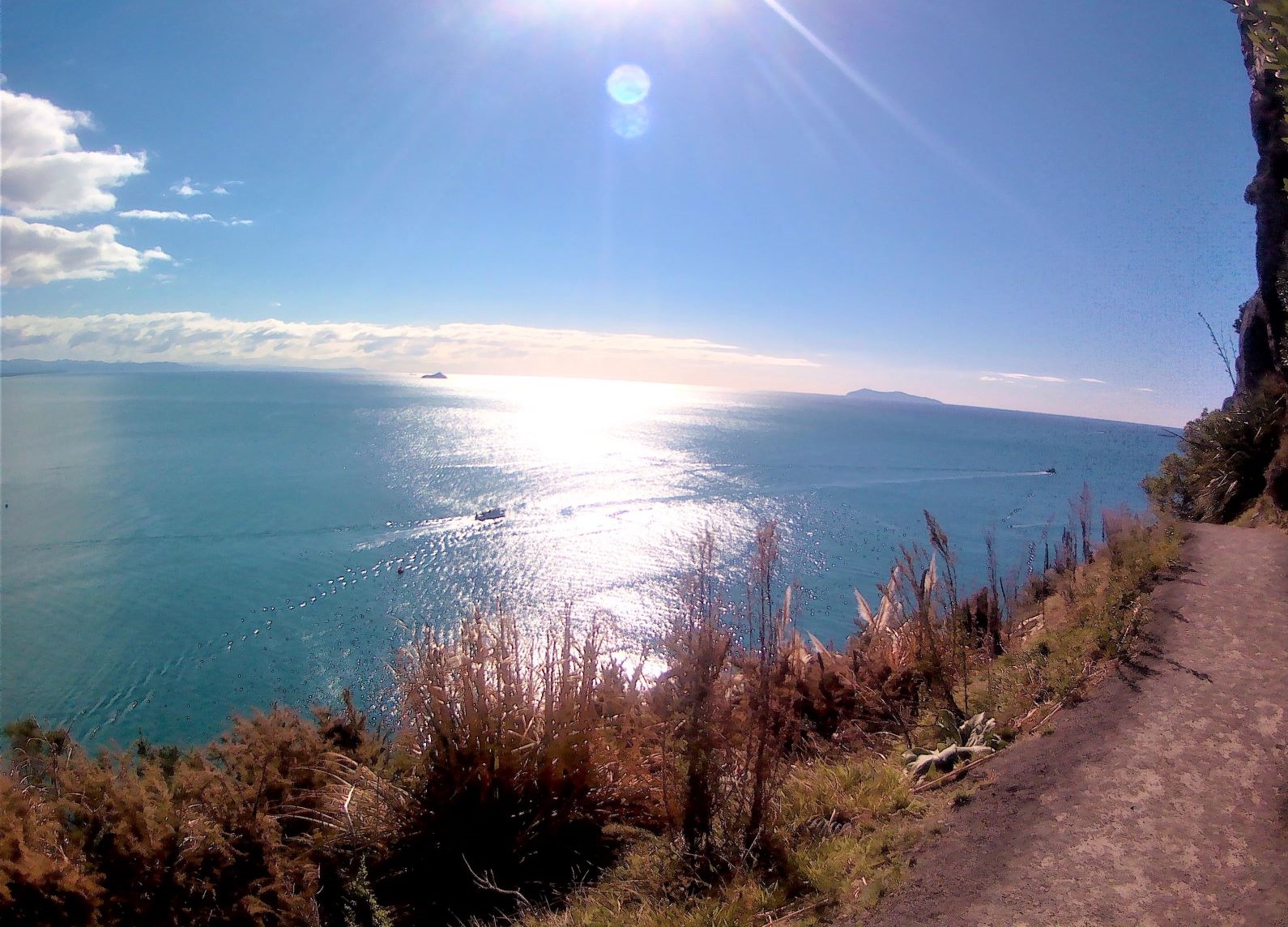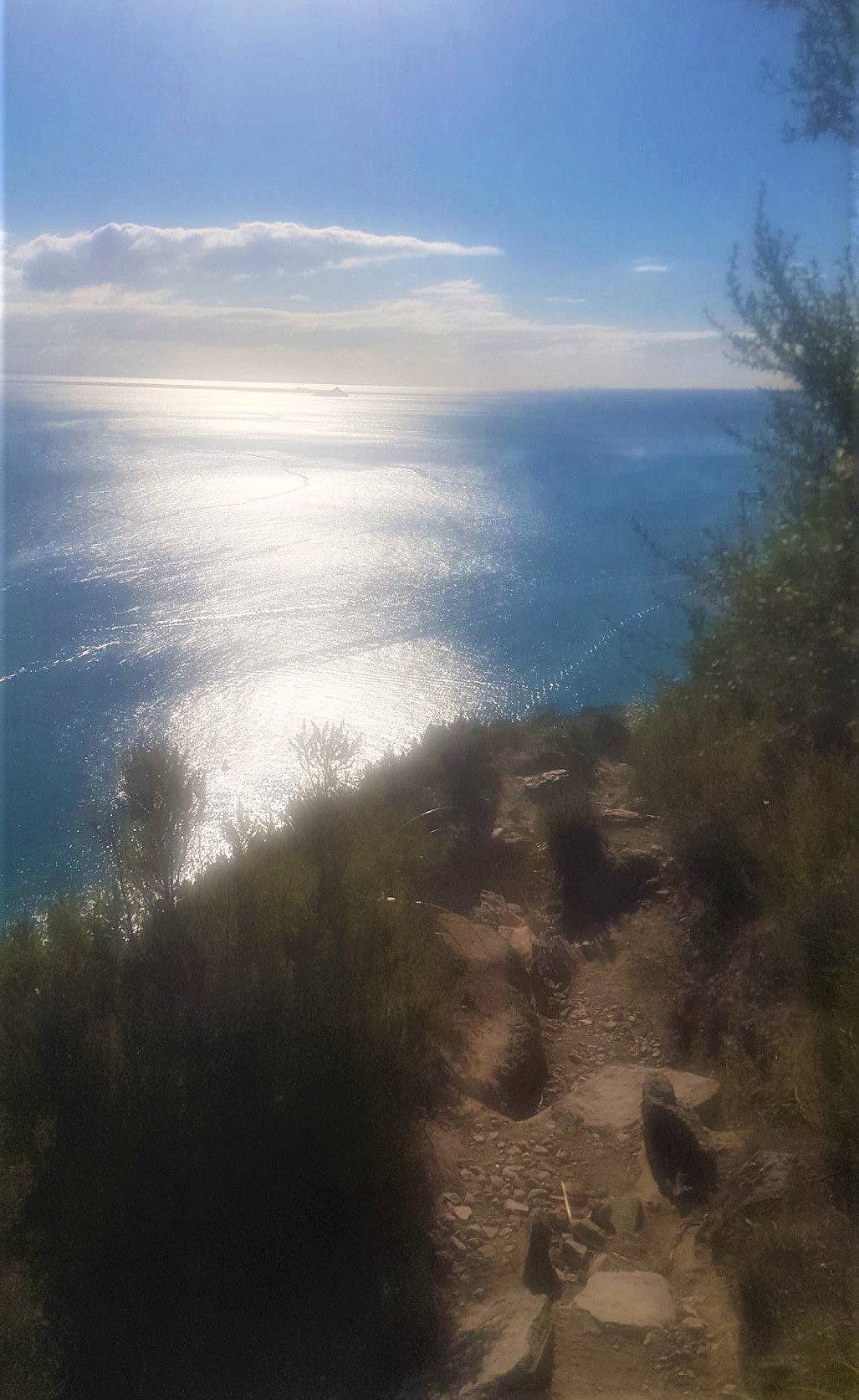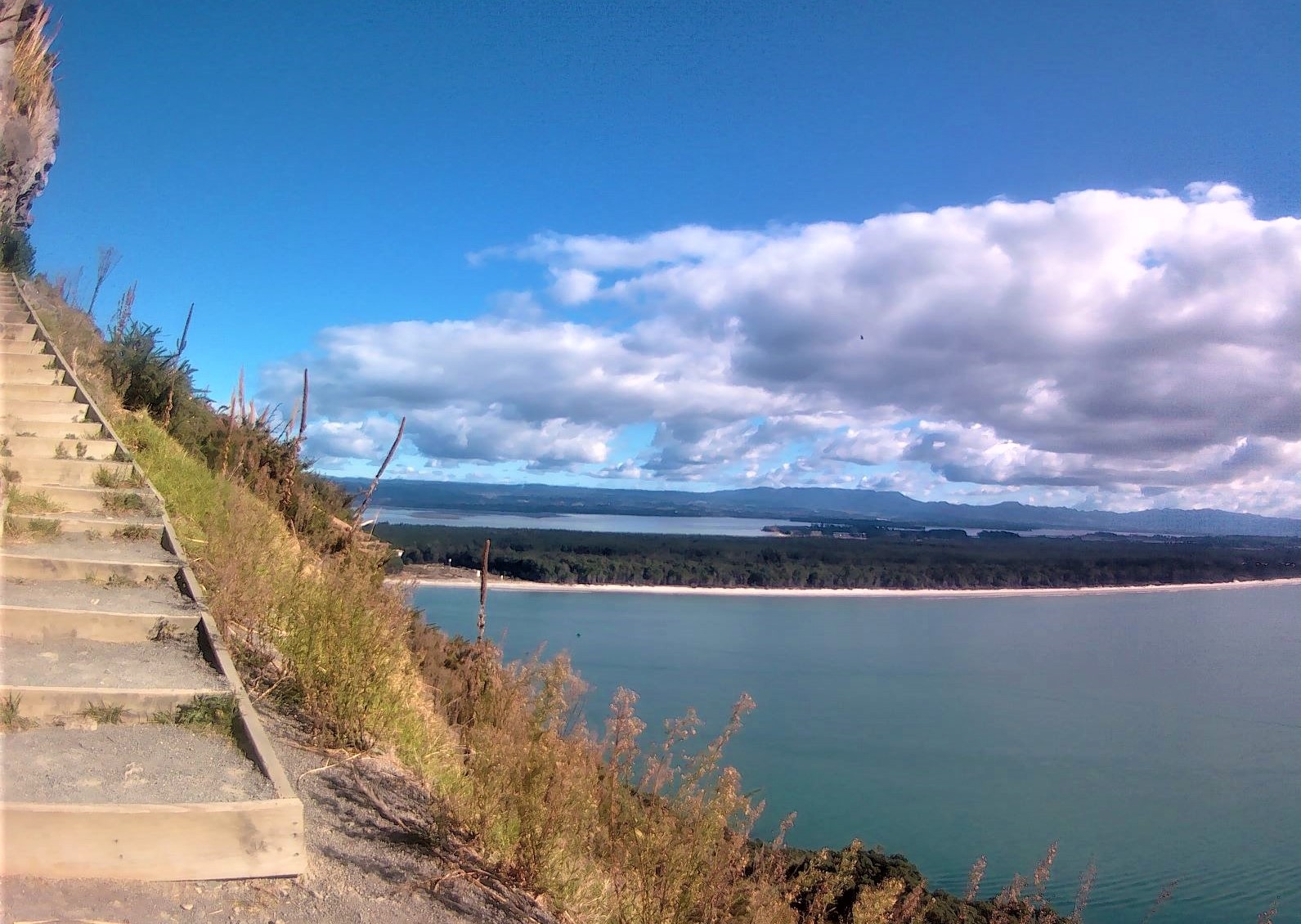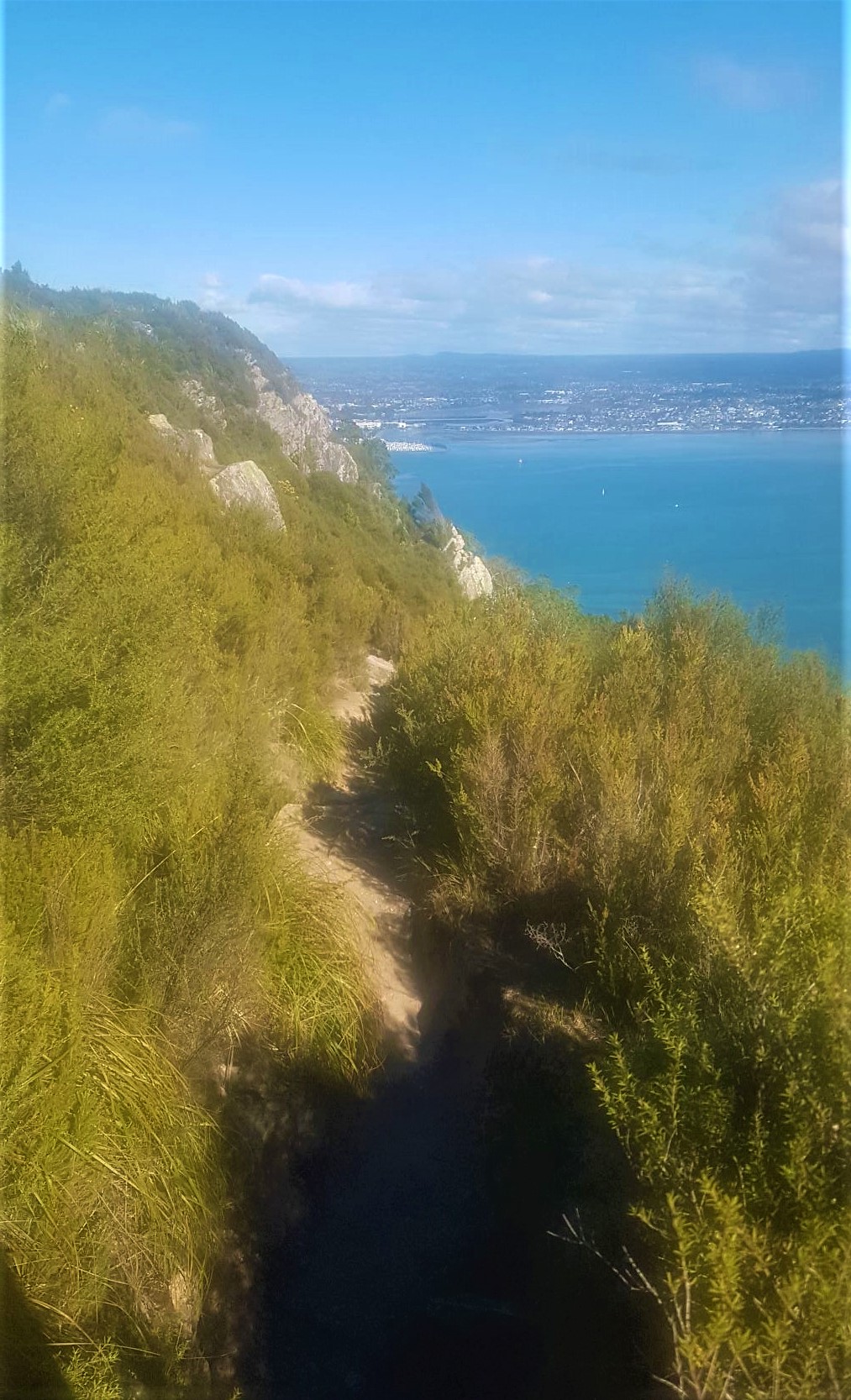 For much of the walk up the mount, we walked right on the outer edge, with the mount to one side and nothing but cliff-edge and ocean on the other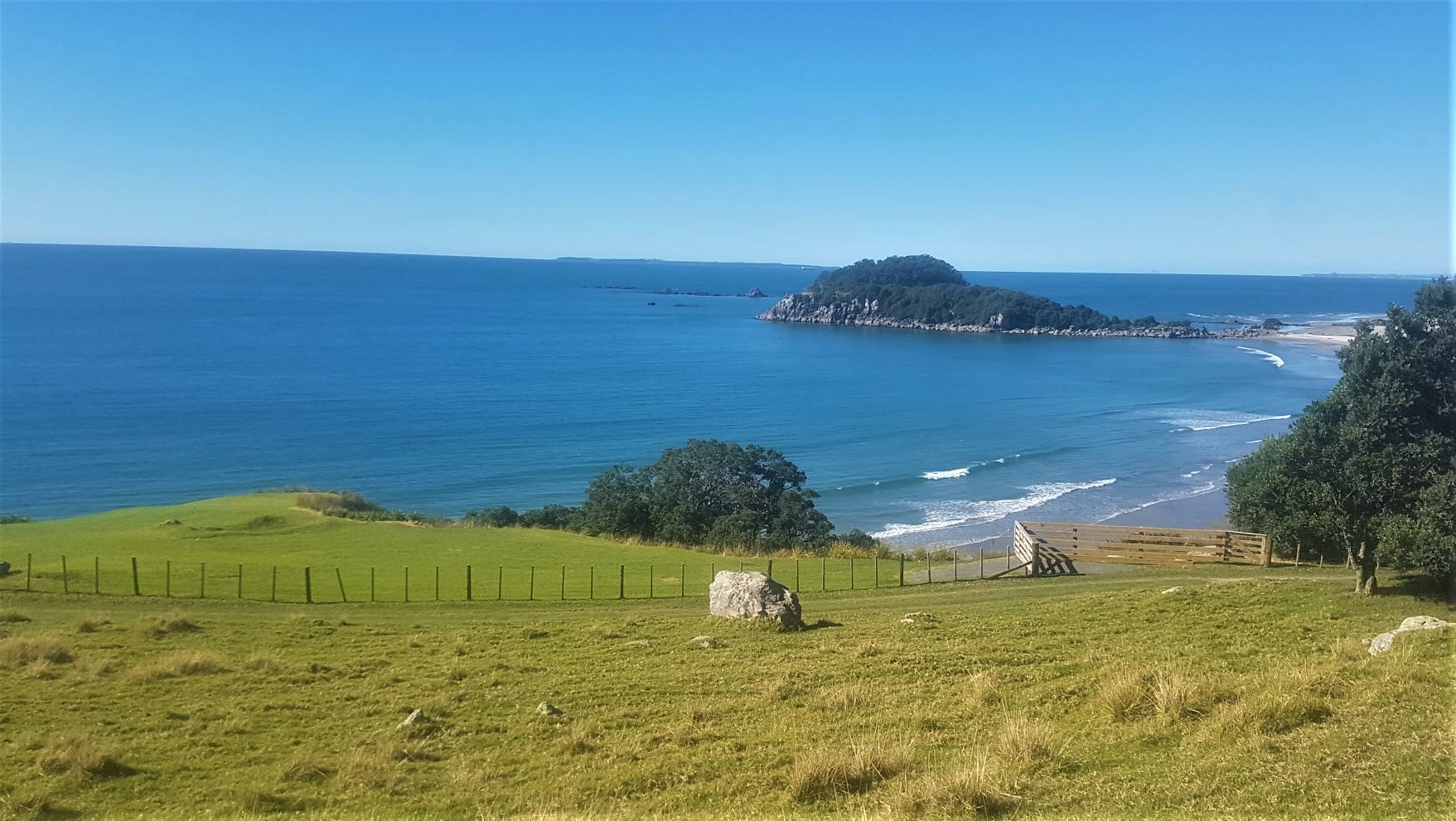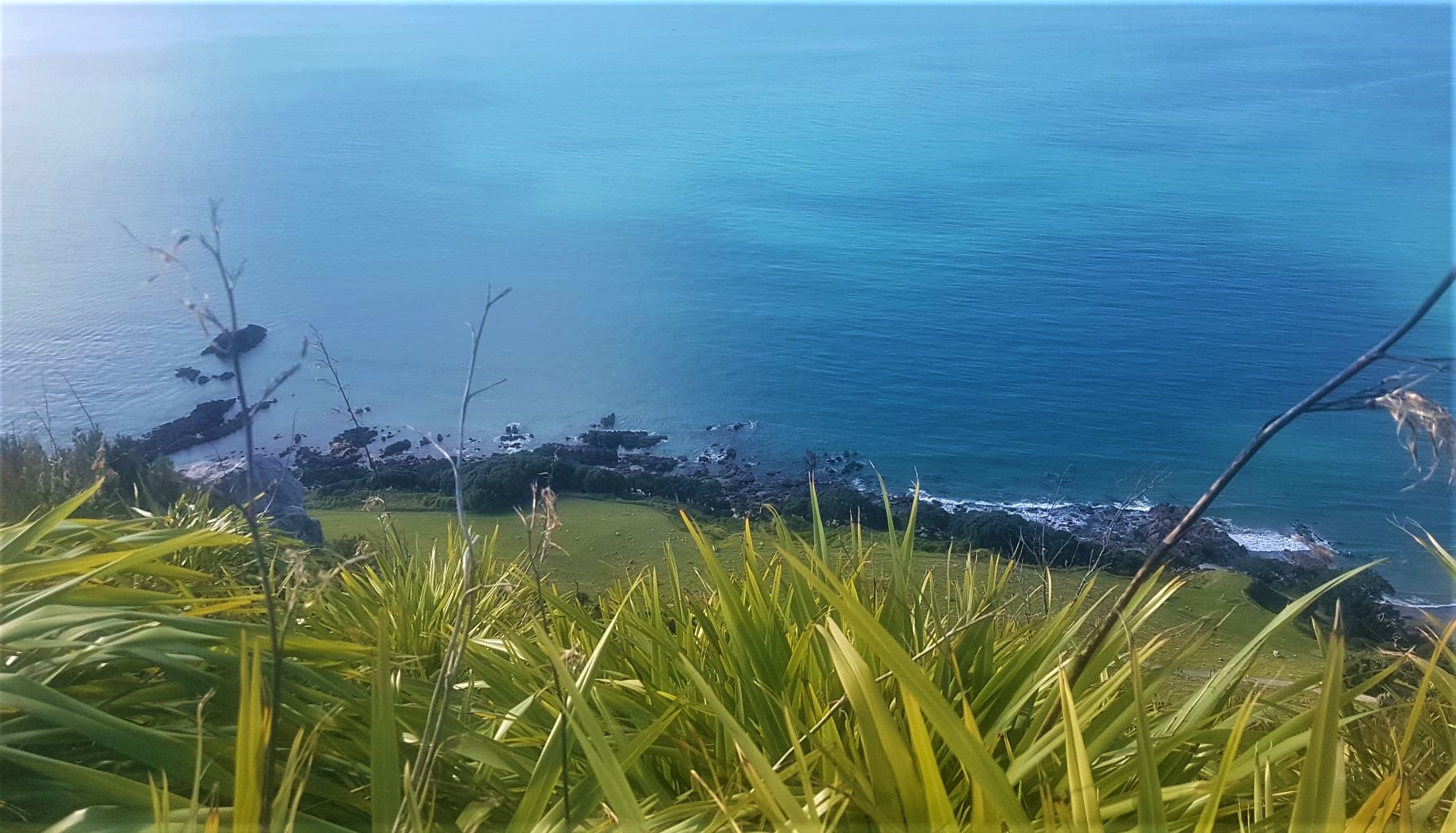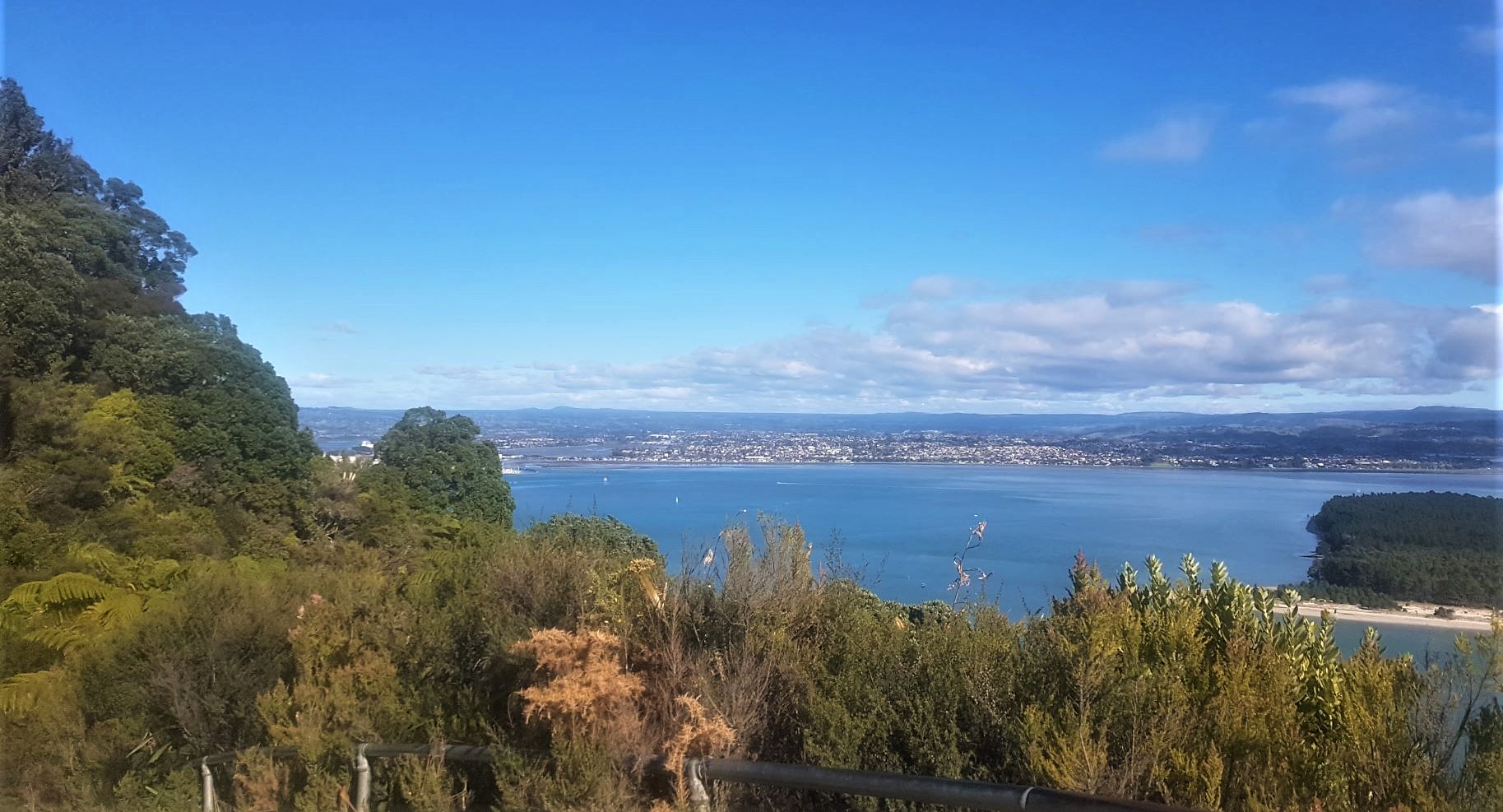 As with pretty much everywhere in this country, the water was an incredible blue. 
After our climb we made our way down and wandered over to the nearby Moturiki island, more commonly known as Leisure Island, after which we treated ourselves to a hearty late lunch on the main street. To walk off the enormous feast, we headed over to Pilot Bay beach where we sat and watched the sunset.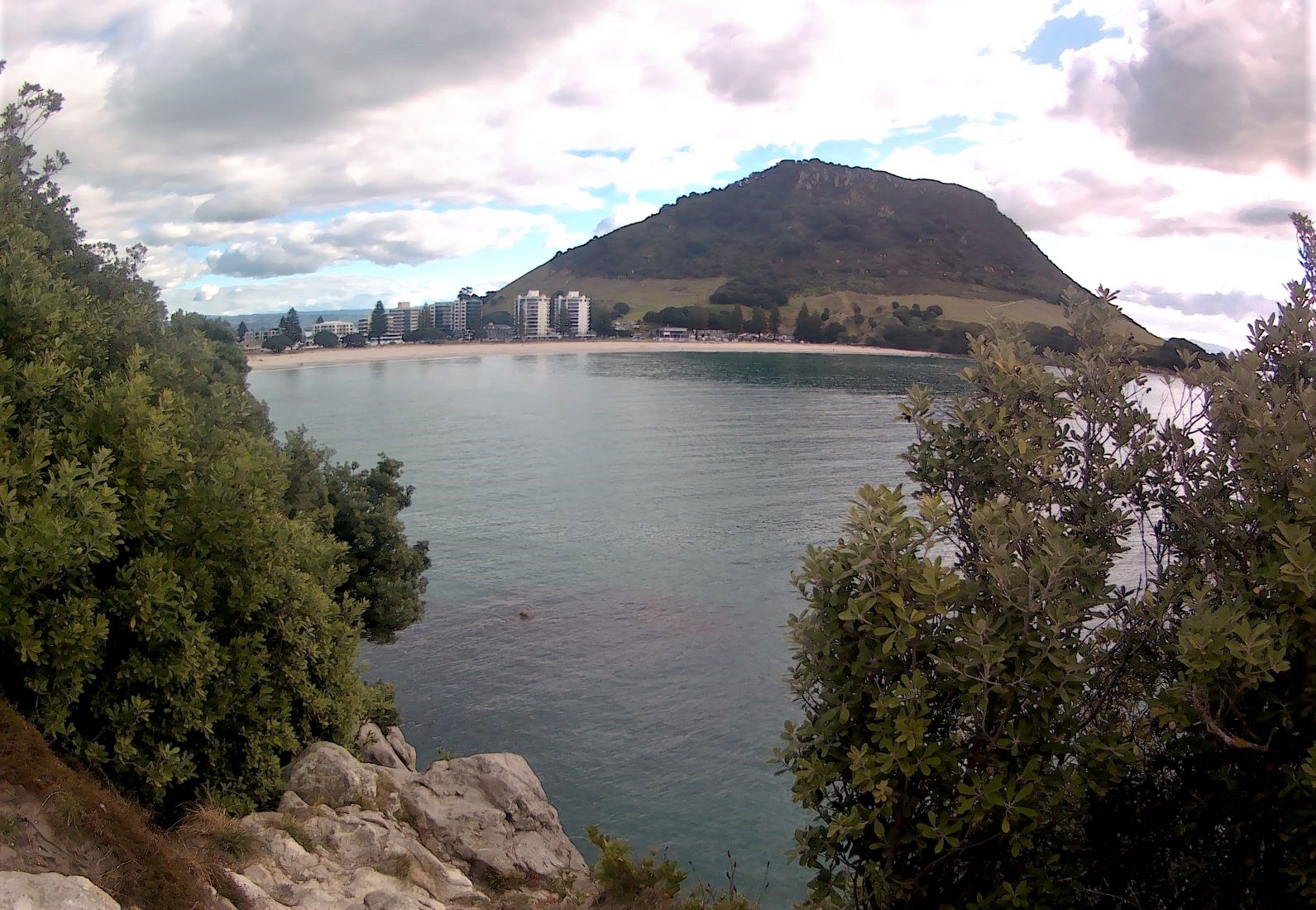 The view of the mount from Moturiki Island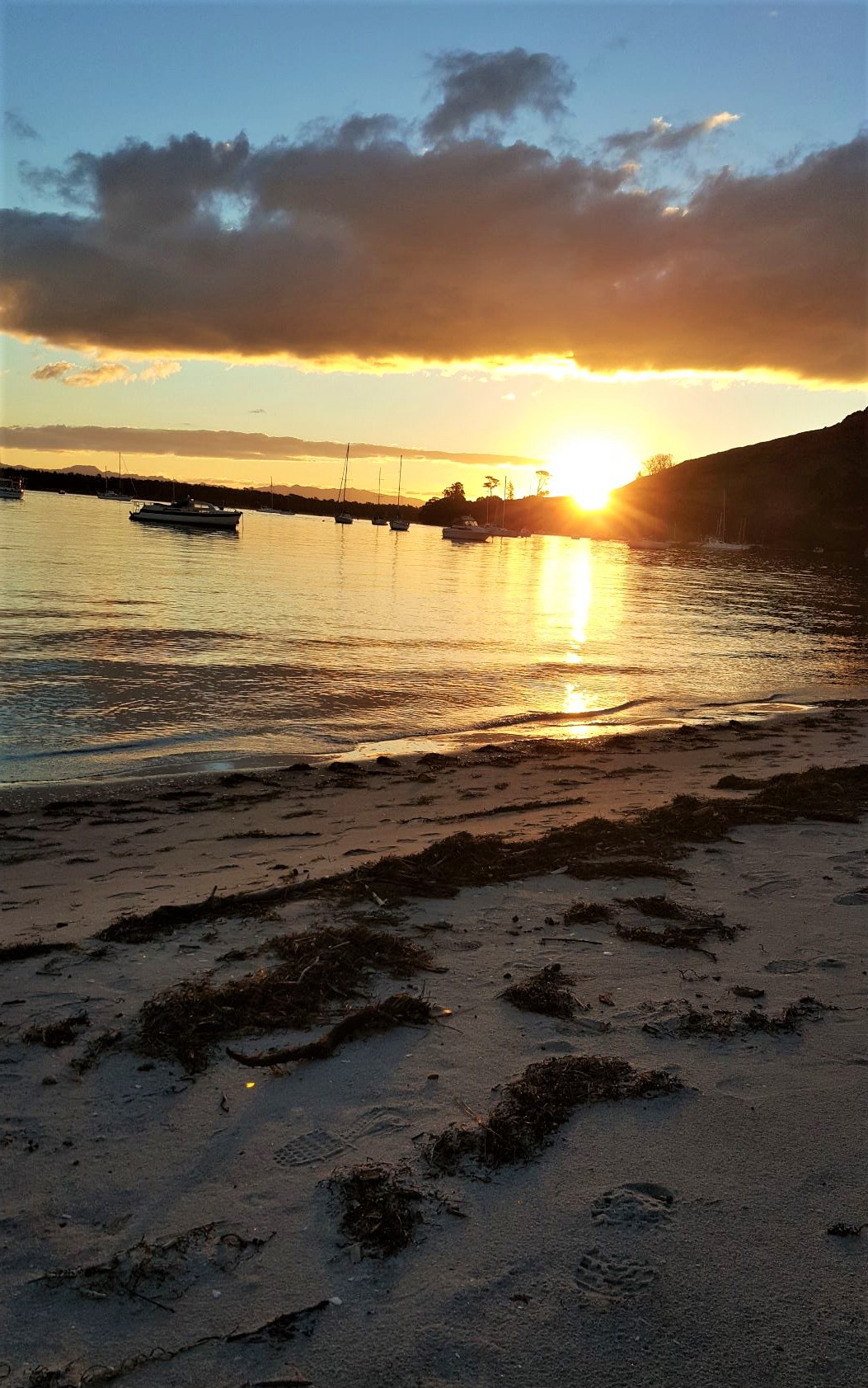 The next day was our big day, and we were spending it exploring nearby Rotorua. We picked up our rental car and headed for the city at about 10AM. On the way to Rotorua we made a little detour via Papa Moa and Te Puke, in order to pass through Wai O Tapu thermal wonderland, our first stop of the day. There, we walked around the geothermal reserve and wondered at the many colourful feats of nature. Keep in mind, none of these pictures were edited, those were the real colours!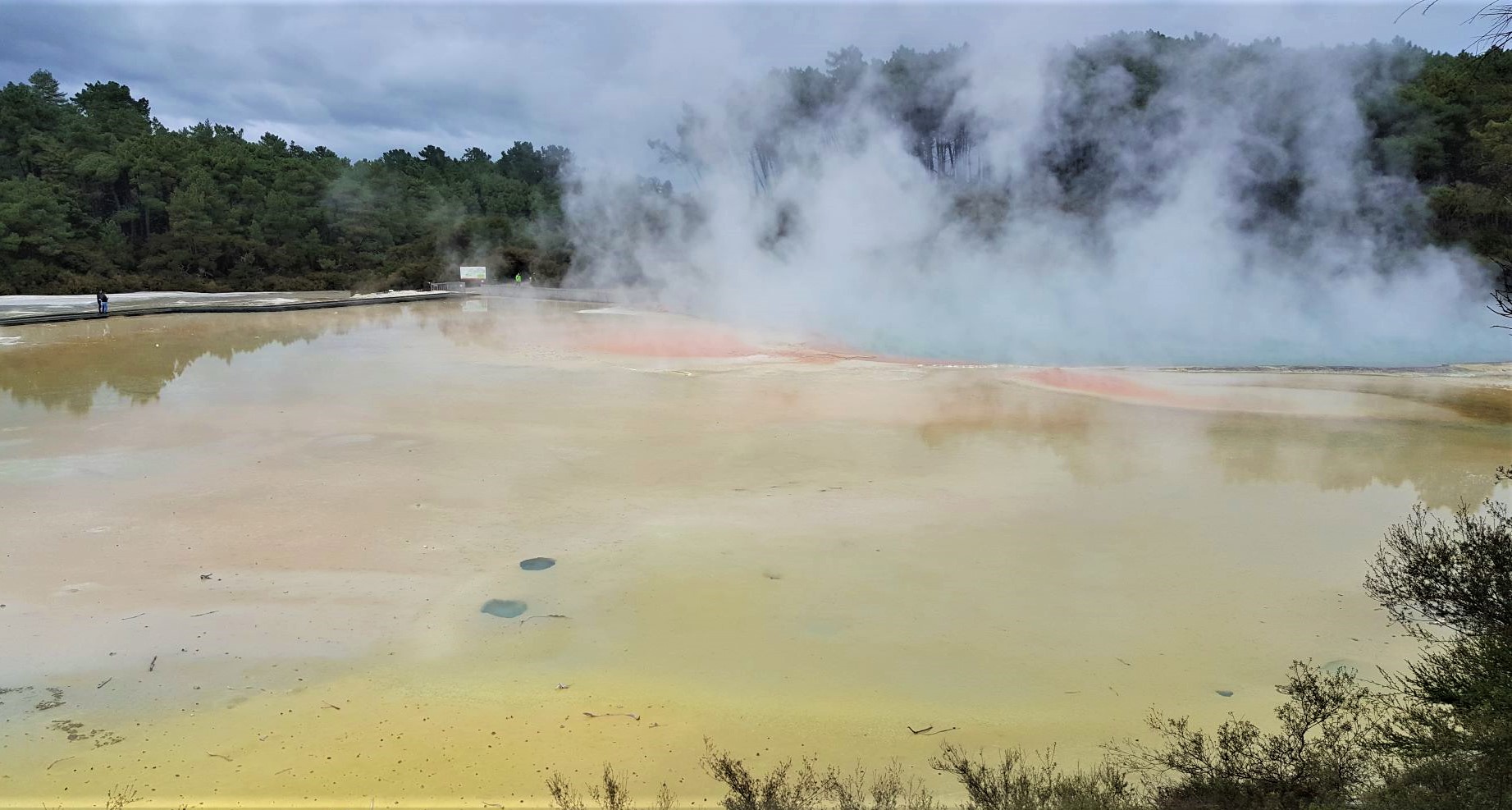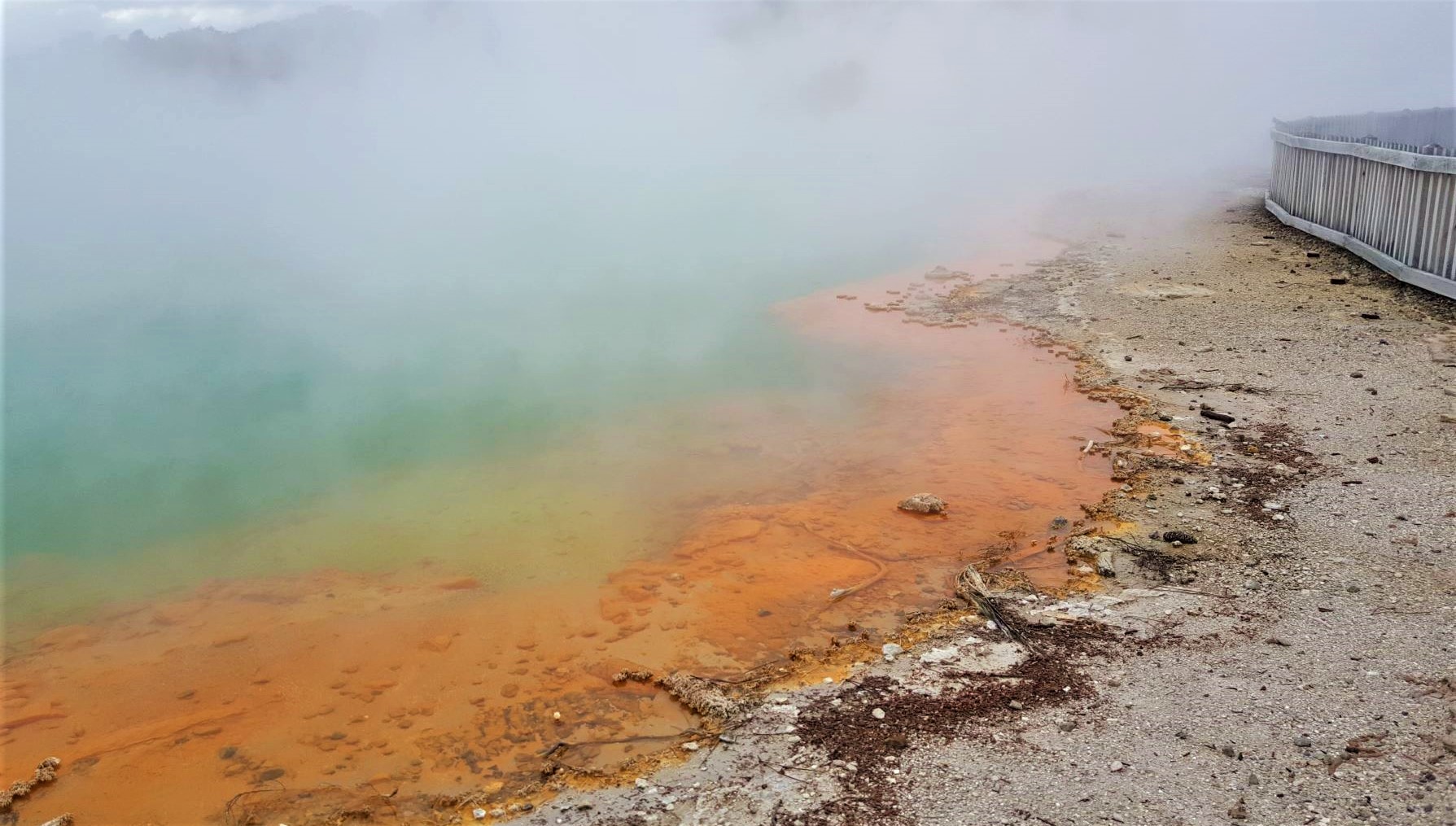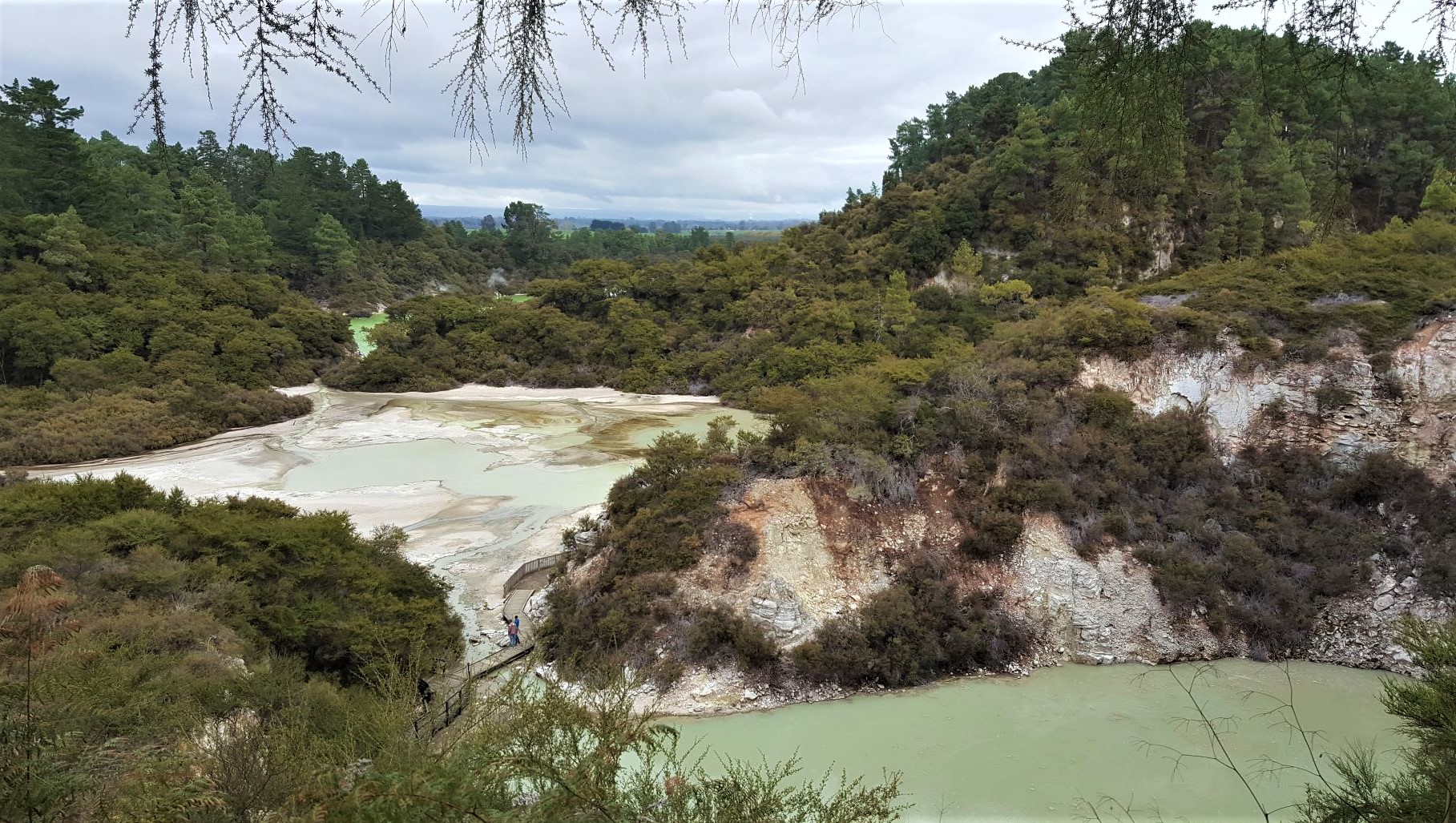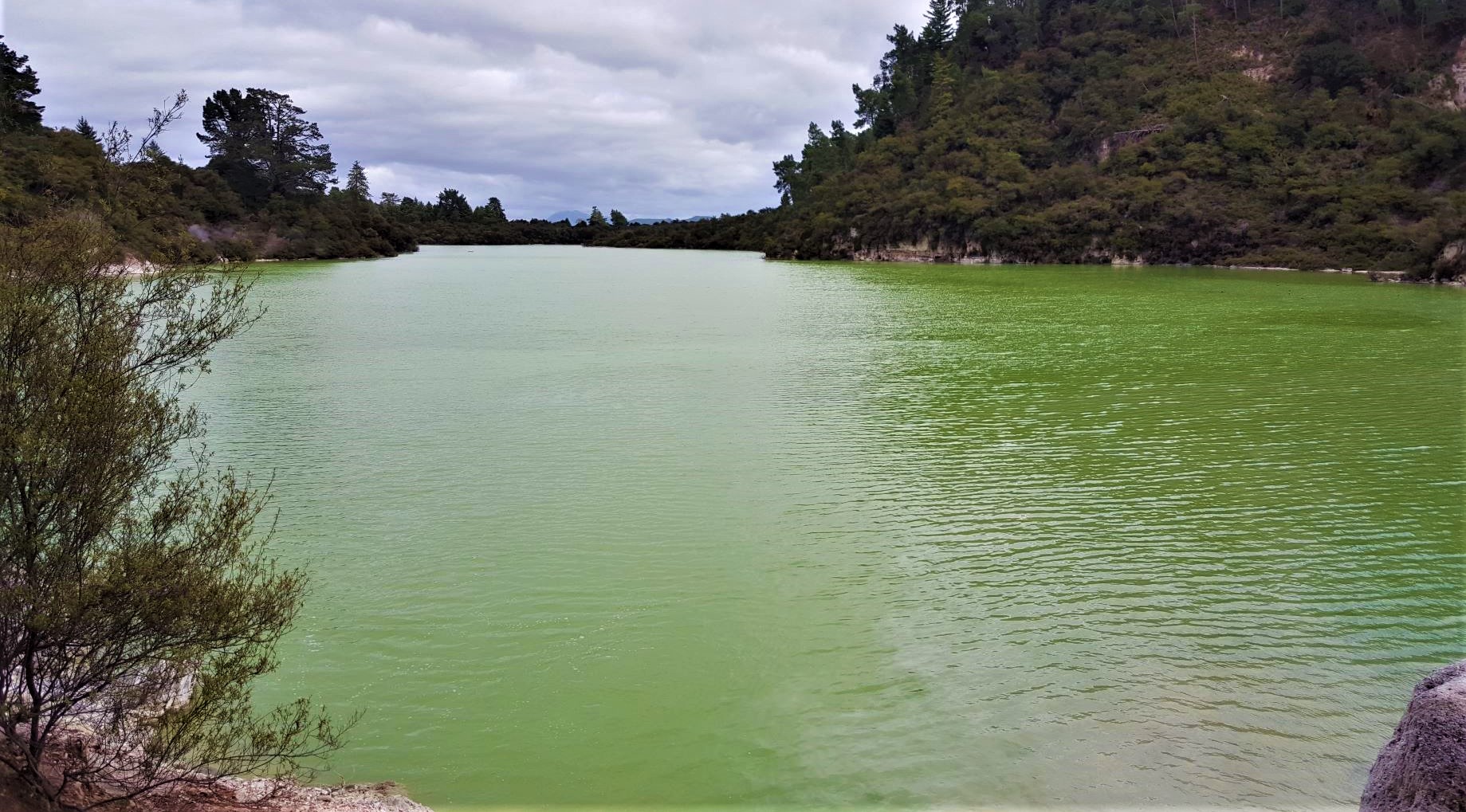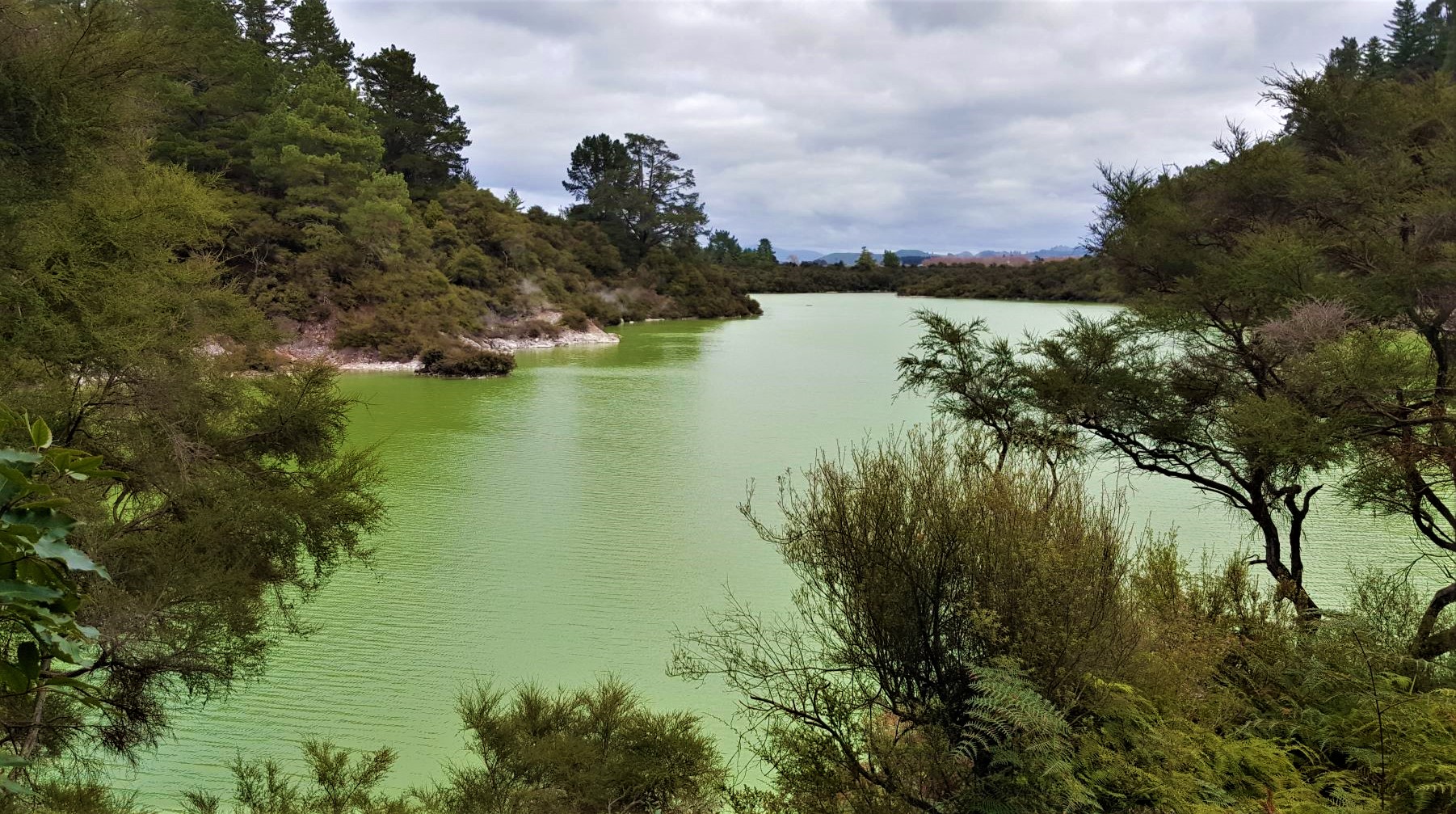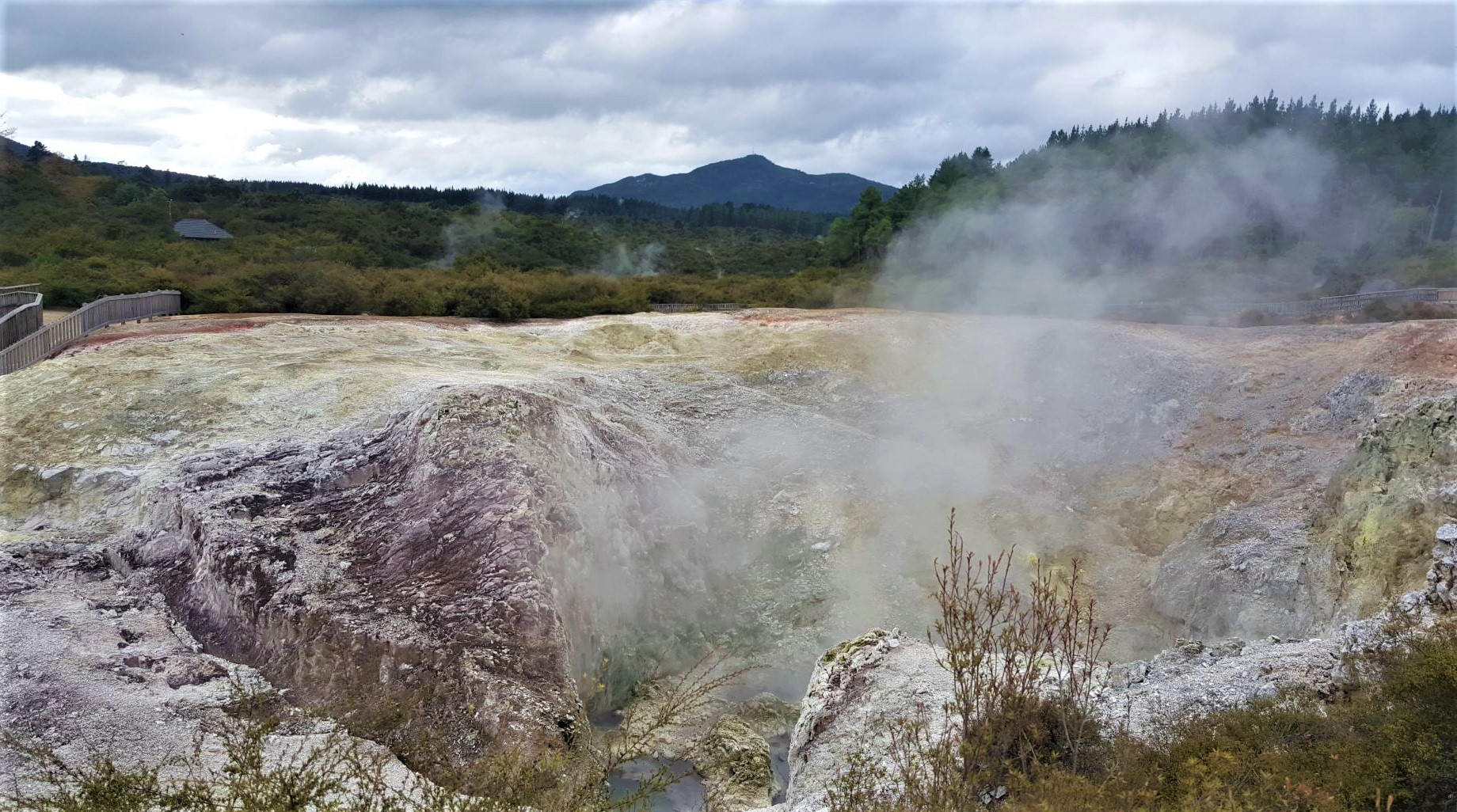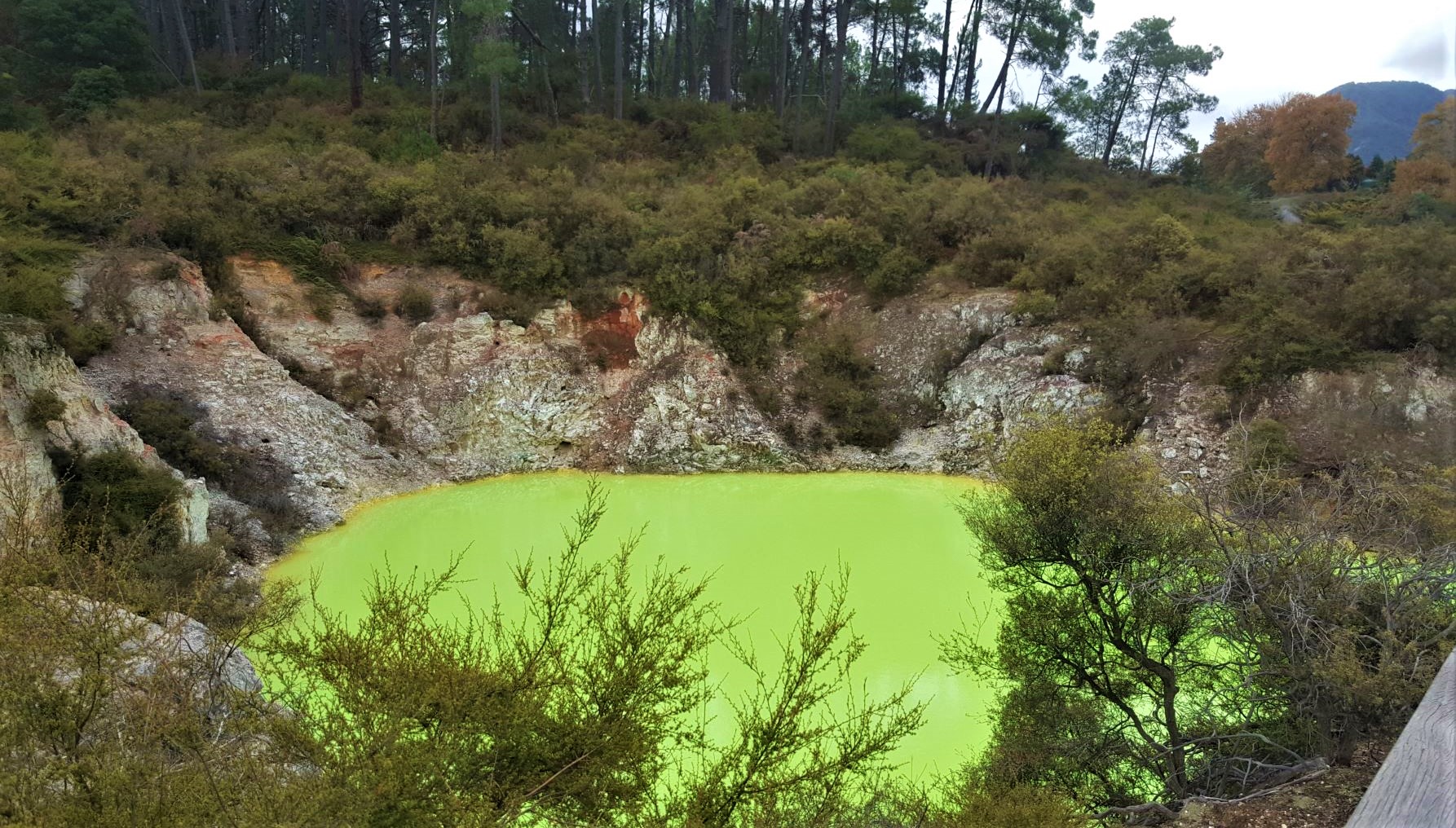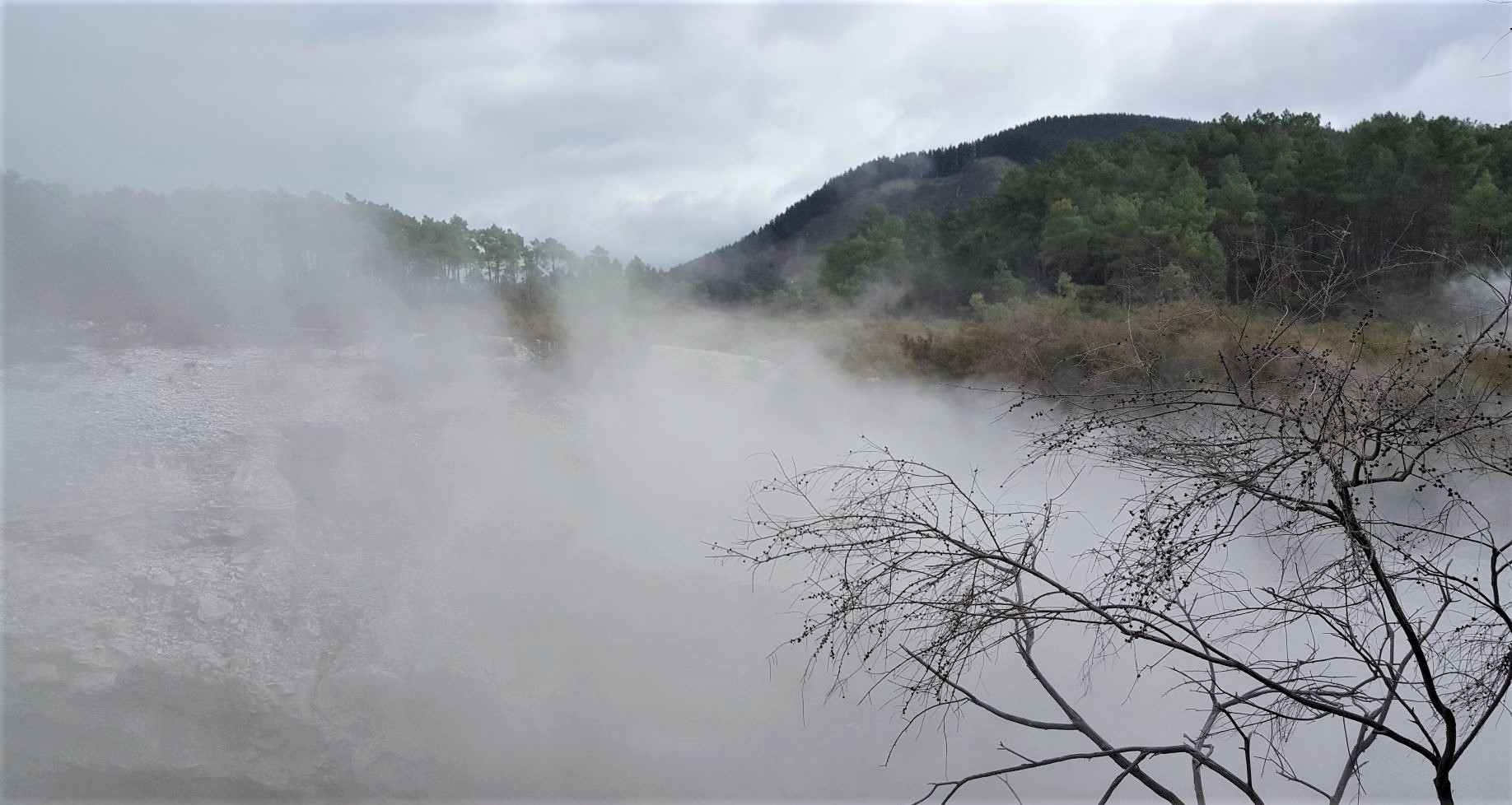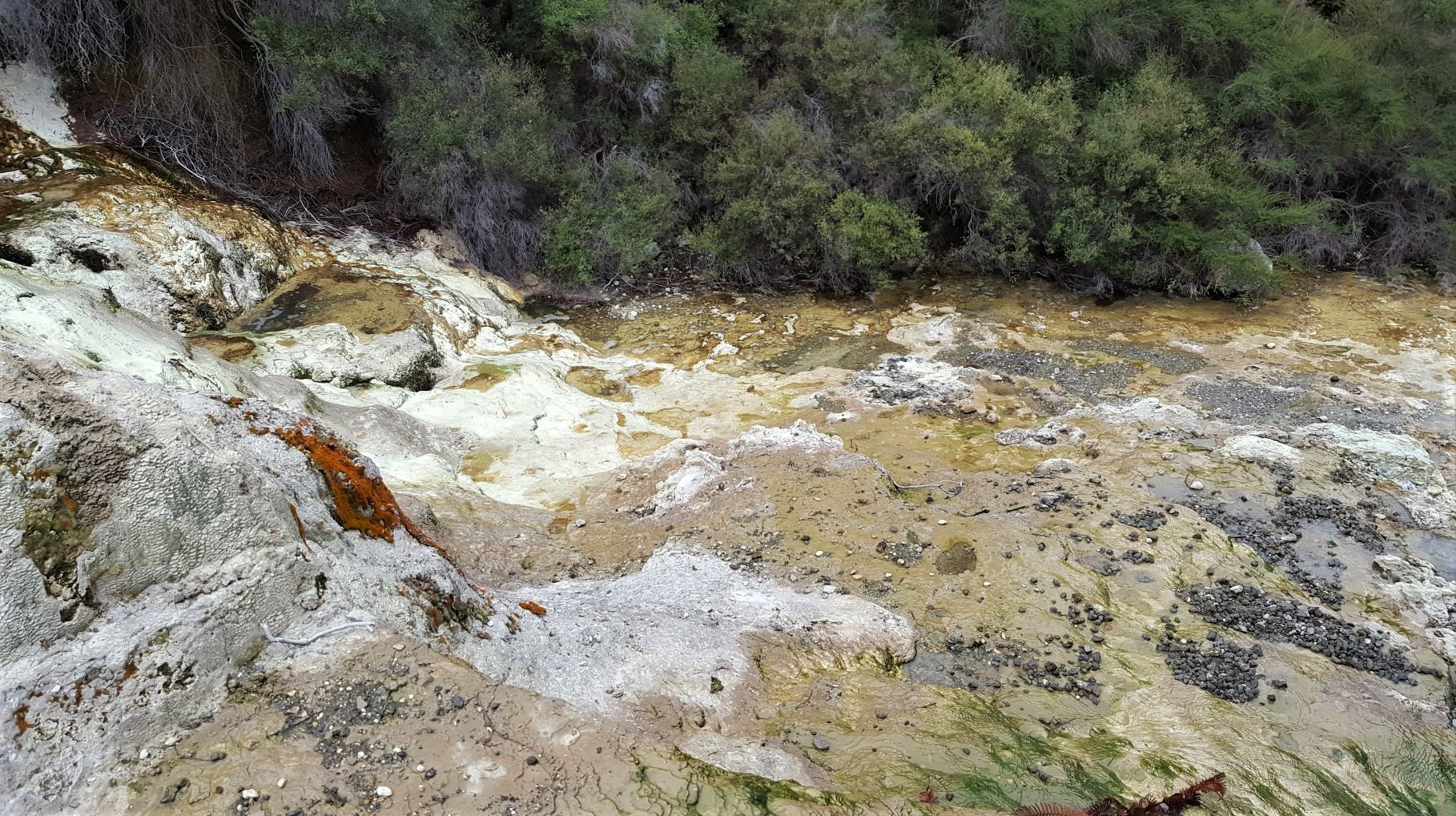 Then it was off to Rotorua, where we had afternoon reservations for the Te Rā + Te Pō experience at Te Puia museum. If anyone for whatever reason ever finds themselves in Rotorua, I highly recommend this activity. It was a combined ticket of both the night and day experiences offered by the museum and gives you a wonderful (almost) full day experience of Maori culture. The itinerary started off at 4PM with a guided tour of the grounds and a few fun facts about the area. The whole of Rotorua town and much of its surrounding areas is known as the geothermal hotspot of New Zealand. All around there is a lot of geothermal activity, most commonly geysers and hot springs, which indigenous Maori have lived among and utilised for hundreds of years. The historic villages in that area are steeped in culture (as much Maori history is) and the inhabitants of this particular area have managed to seamlessly incorporate the geothermal activity into their daily lives. Te Whakarewarewa valley is one such example of a highly geothermal area and its Maori villages (Pa), and it is there that Te Puia is located, existing to preserve and showcase both the geothermal activity and Maori culture. In fact, the whole town of Rotorua is often regarded as the hub of Maori culture, and if tourists want to experience all it has to offer, Rotorua is often where they go. In the reserve we saw the famous Pohutu geyser and boiling mud pools and caught a glimpse of some Kiwis, among other cool things.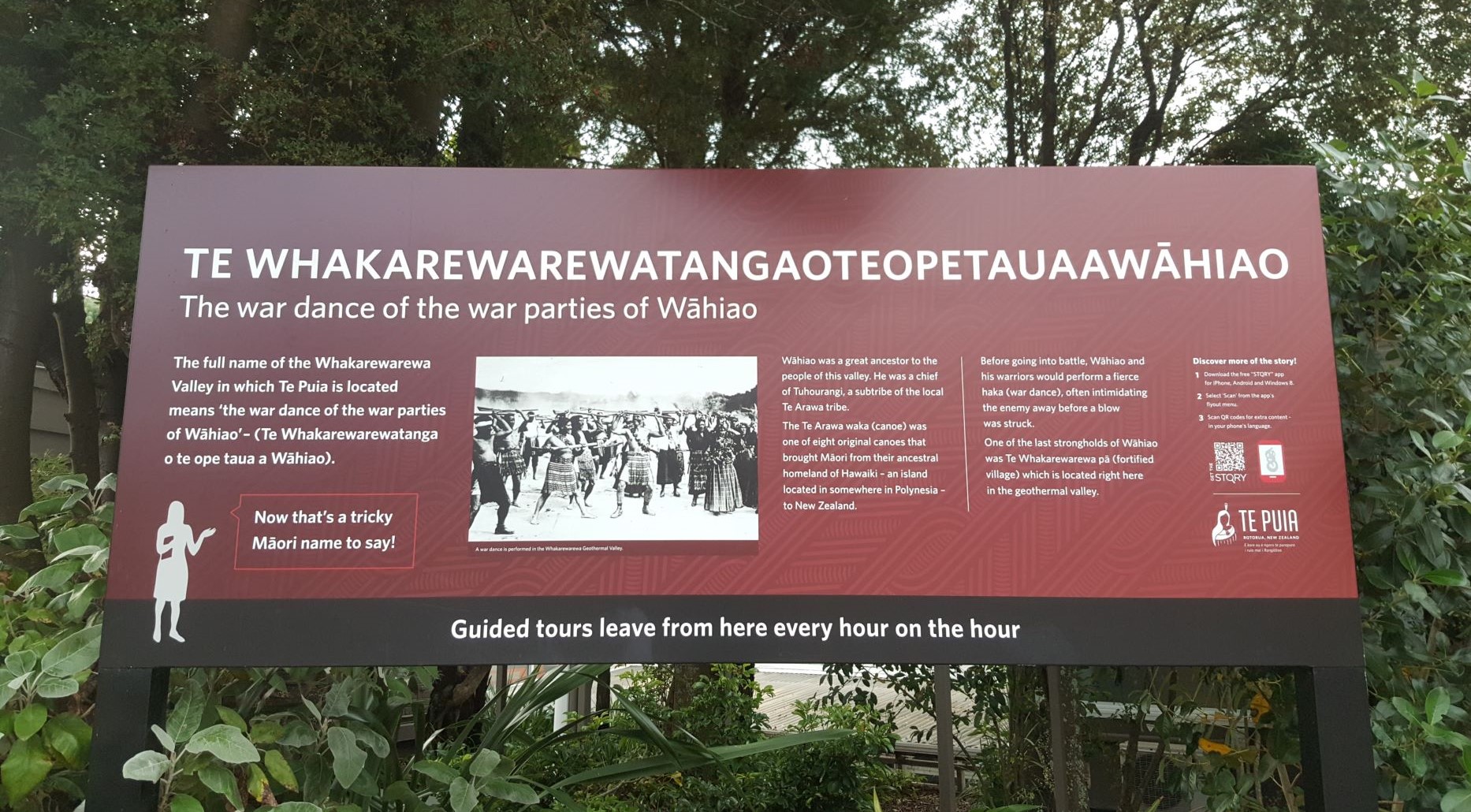 This very long collection of letters is actually the full name for the area! It is shortened to Whakarerewa on pretty much everything, but if you were to google this it would still come up. Colloquially, locals also refer to it as 'Whaka'.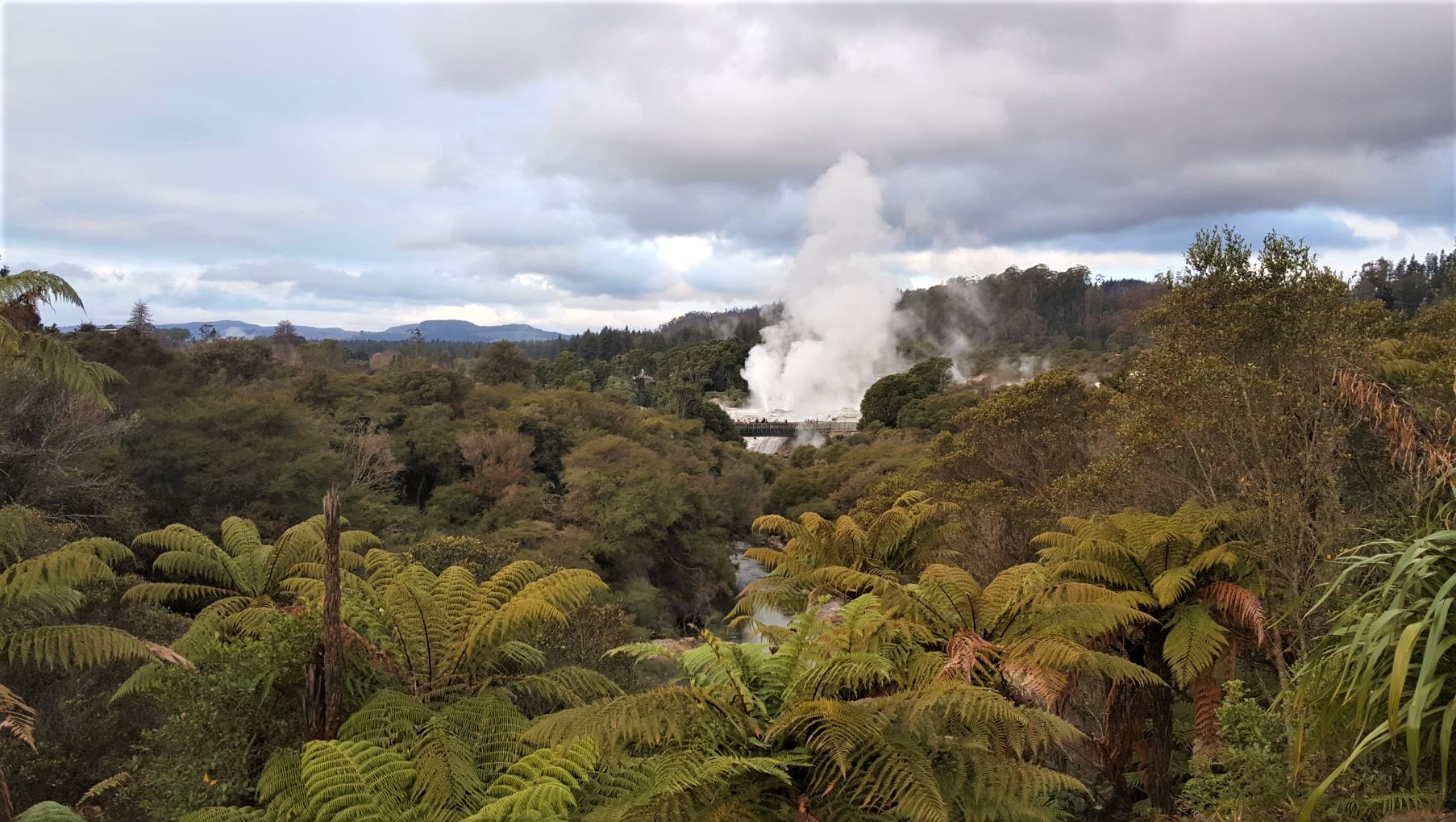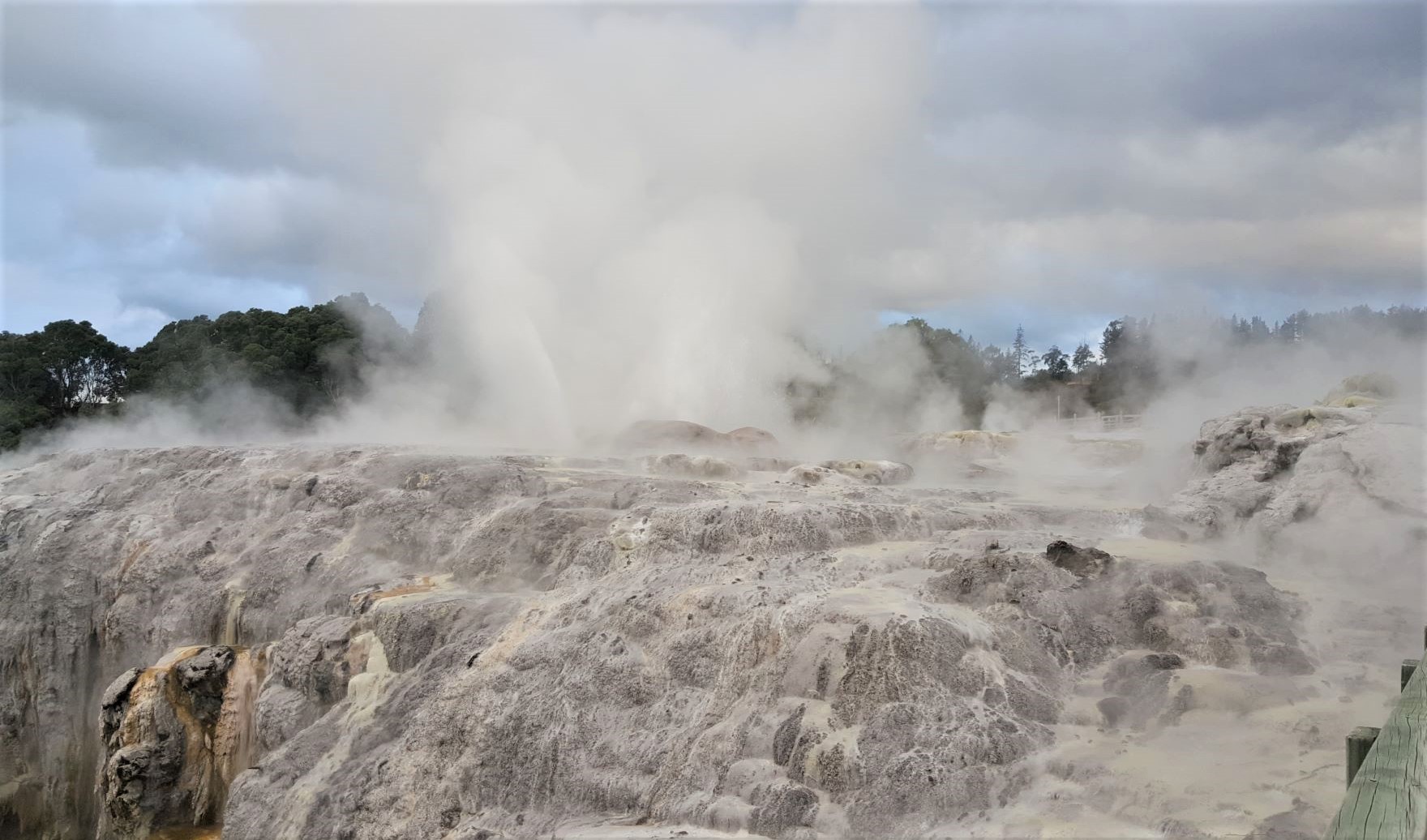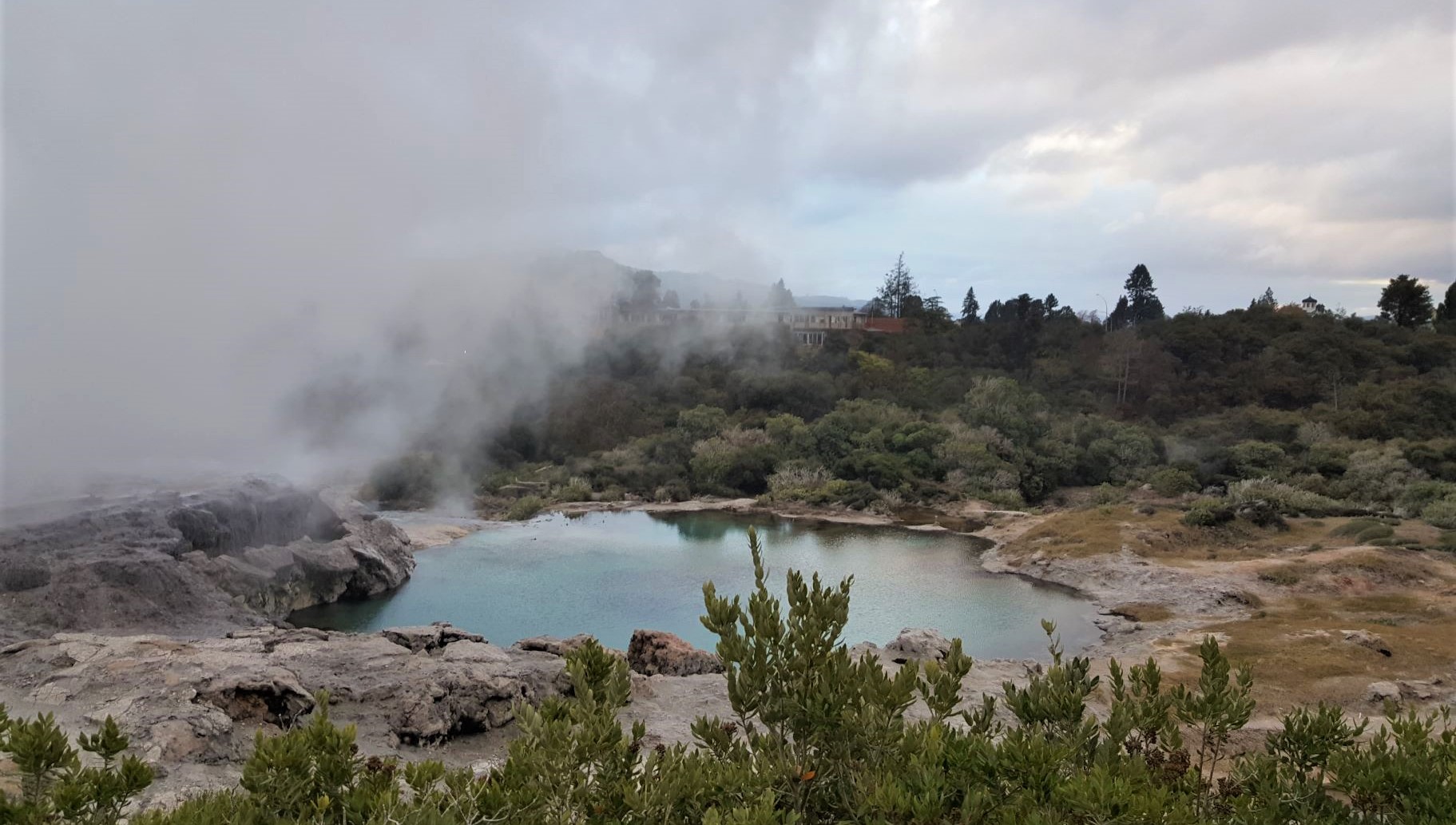 Our tour also took us through the Maori Arts and Crafts Institute, based right there in Te Puia, where we got to learn a little about the traditional crafts of carving and weaving, and see the artworks of current and former students as well as observe crafters at work.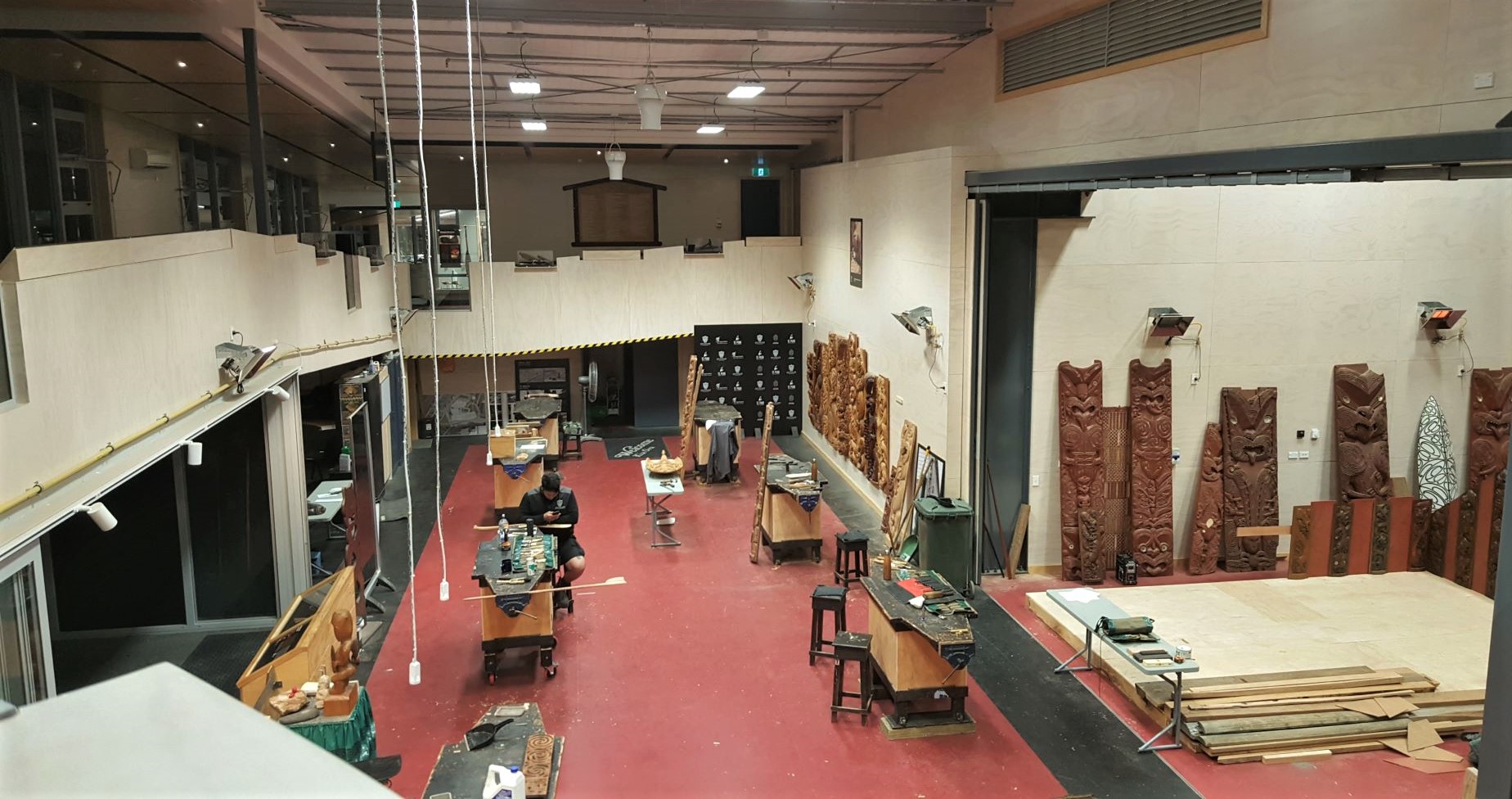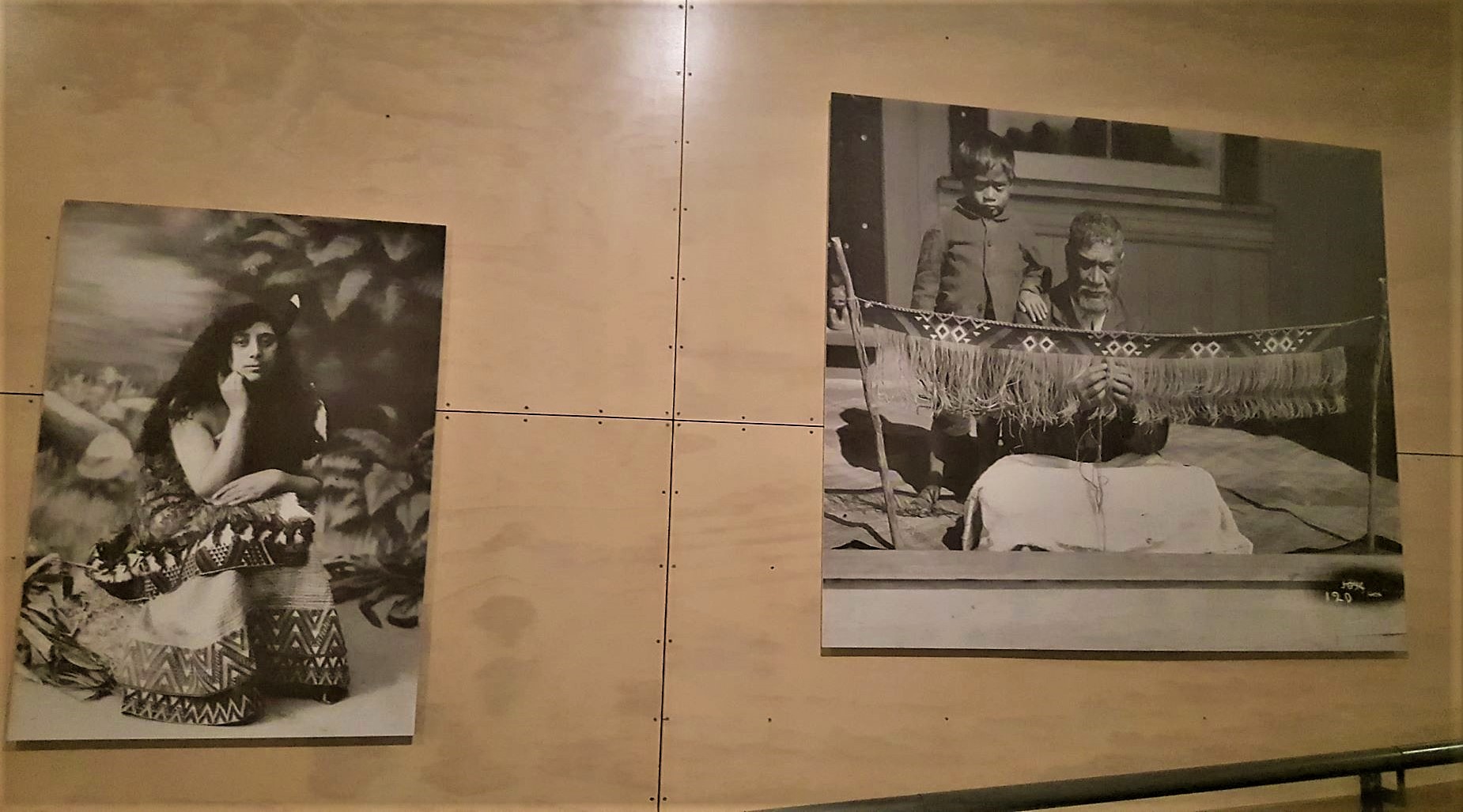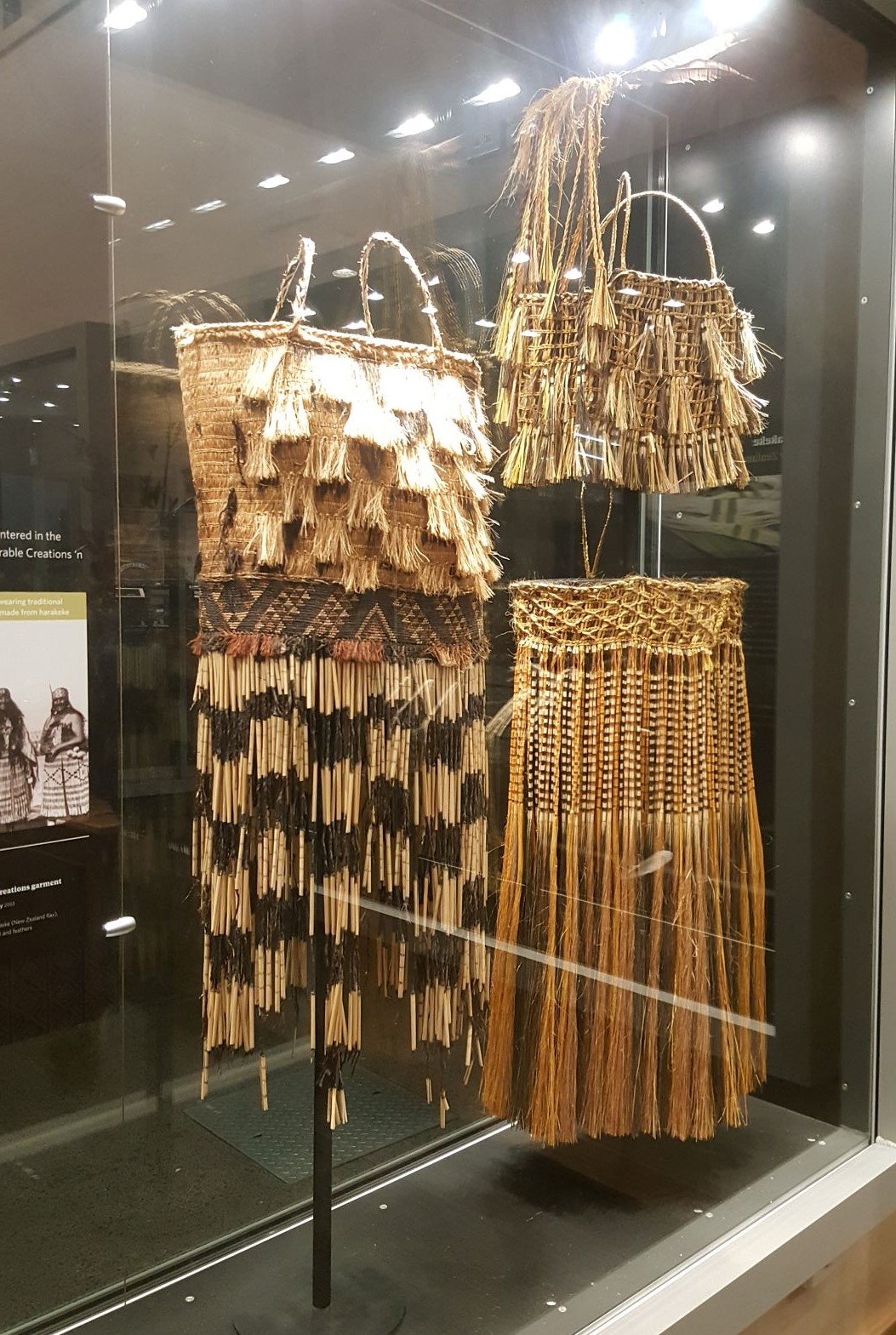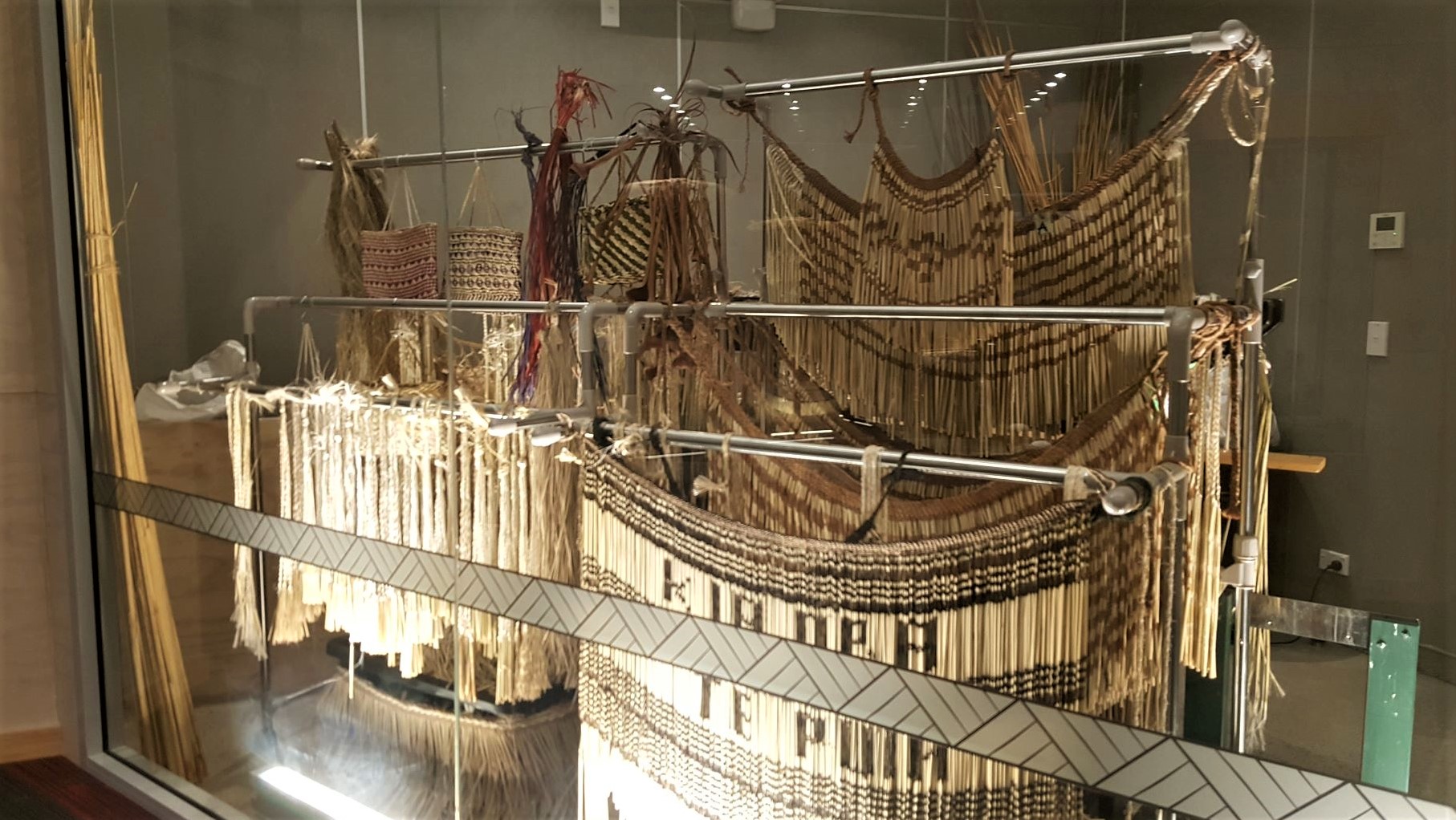 The day was only just beginning though as, that night, we had our even cooler night-time experience. It started off with another mini tour of the grounds, this time focusing on the history of the place and all the Maori artefacts around. We also got to see our hangi being prepared (hangi is a traditional way of cooking that is done underground). We were then taken to a Marae and welcomed with a traditional ceremony, before being brought in for some lively entertainment, full of songs, dance, stories and haka. Next up was a massive feast – there were tables about 20 feet long all topped with several different delicious foods, and we had our pick of what and as much as we liked. After dinner, we were bundled into people-movers and driven back up to the geyser to watch it erupt at night, again accompanied by some interesting stories and folklore, and all with some delicious hot coco in hand.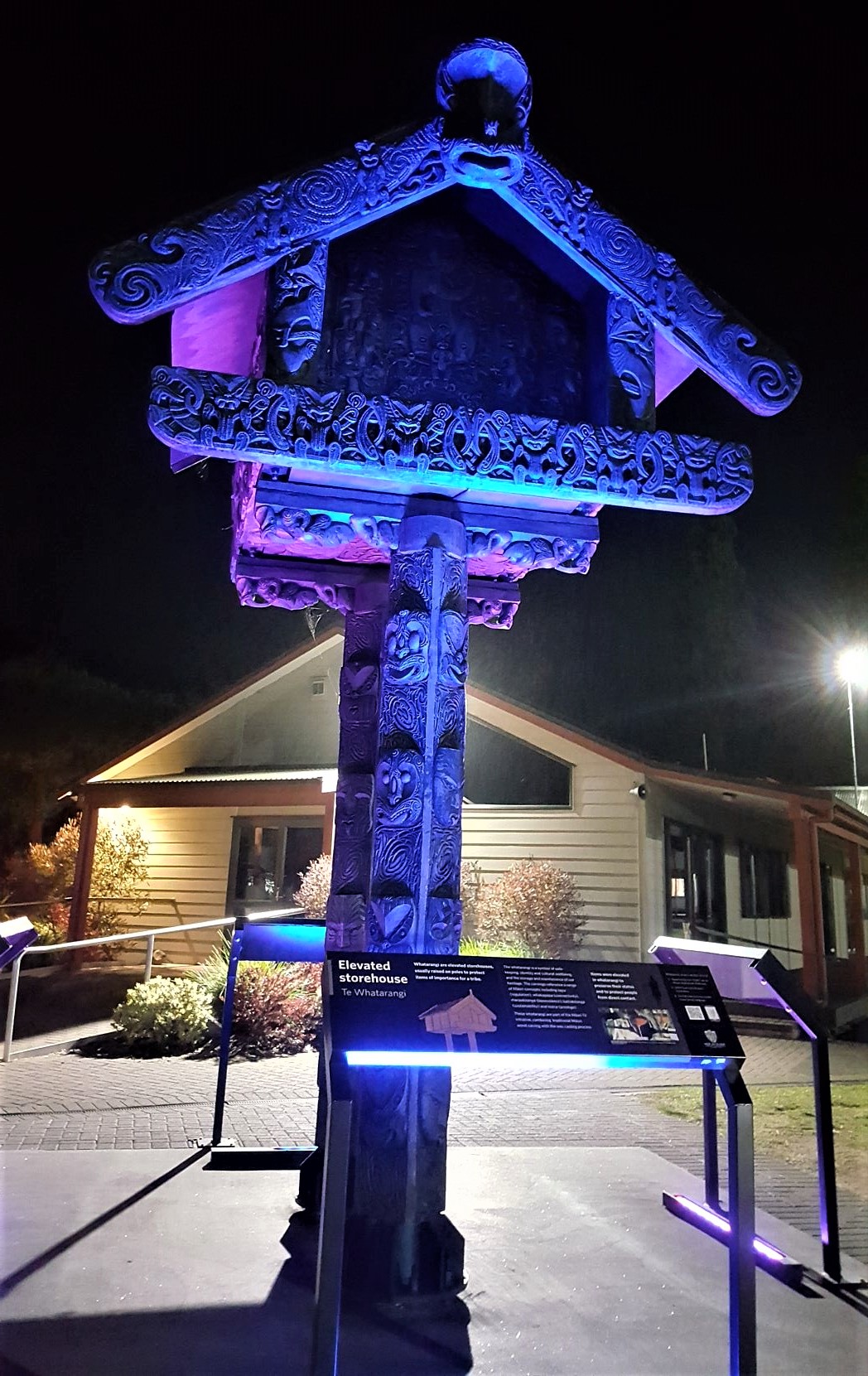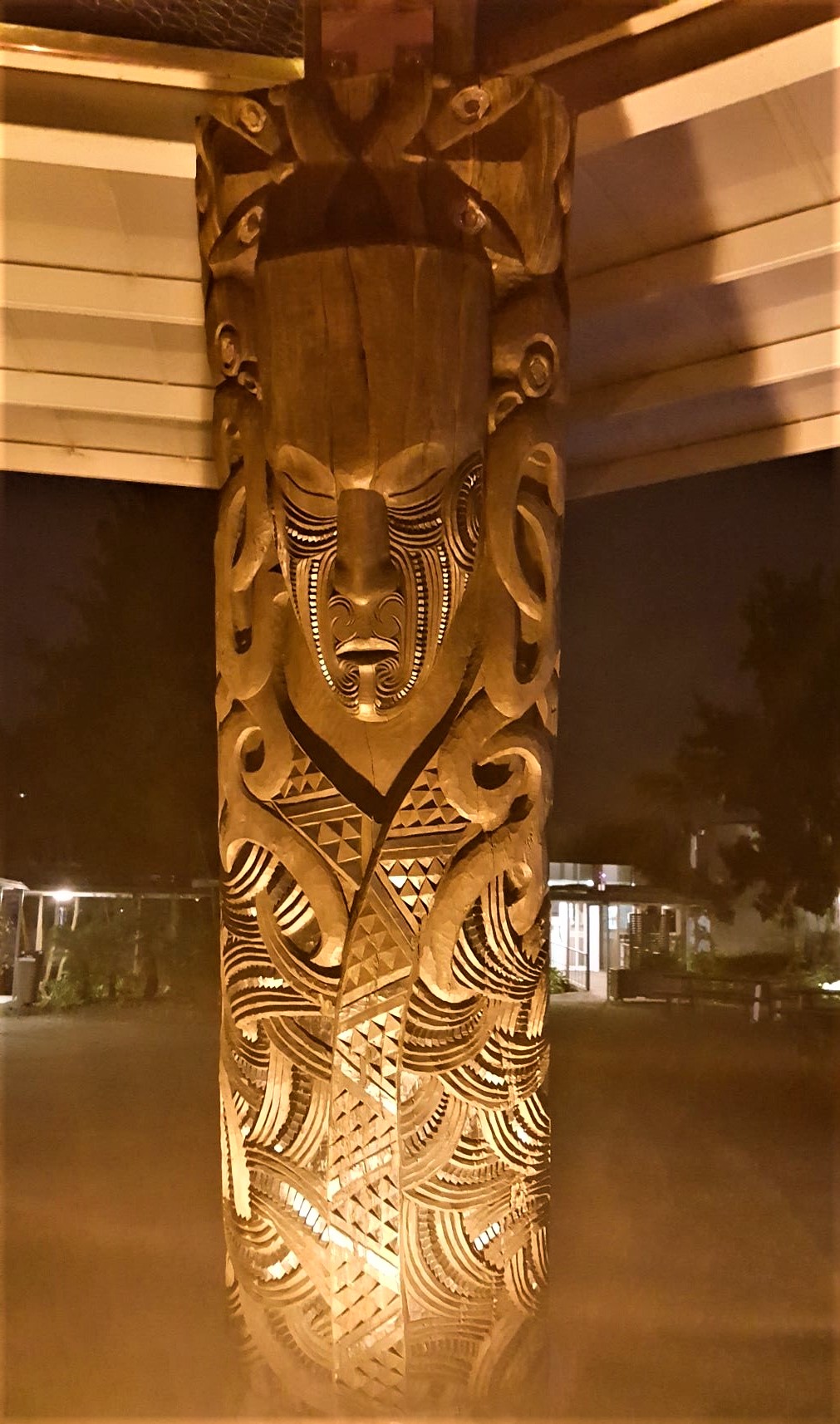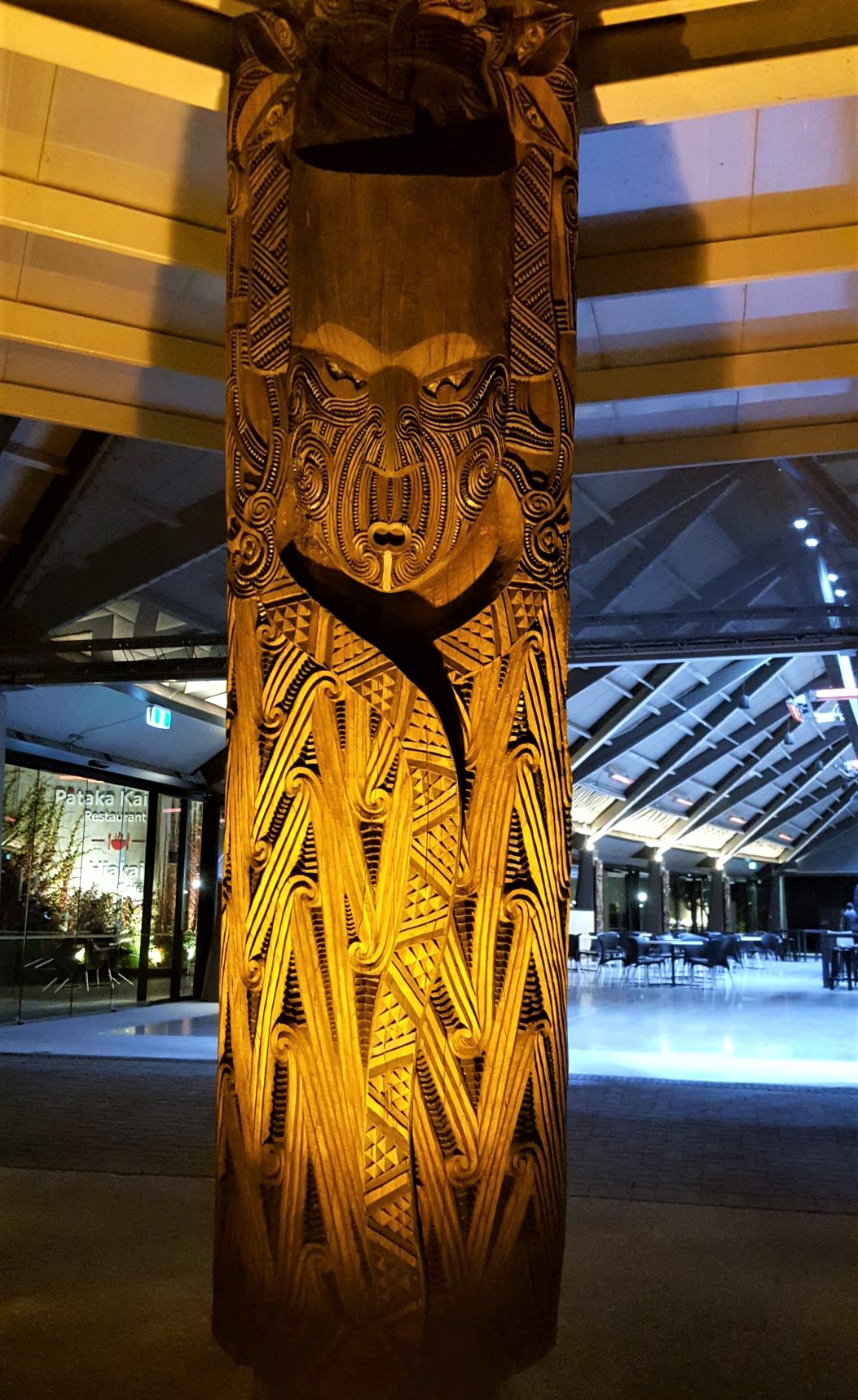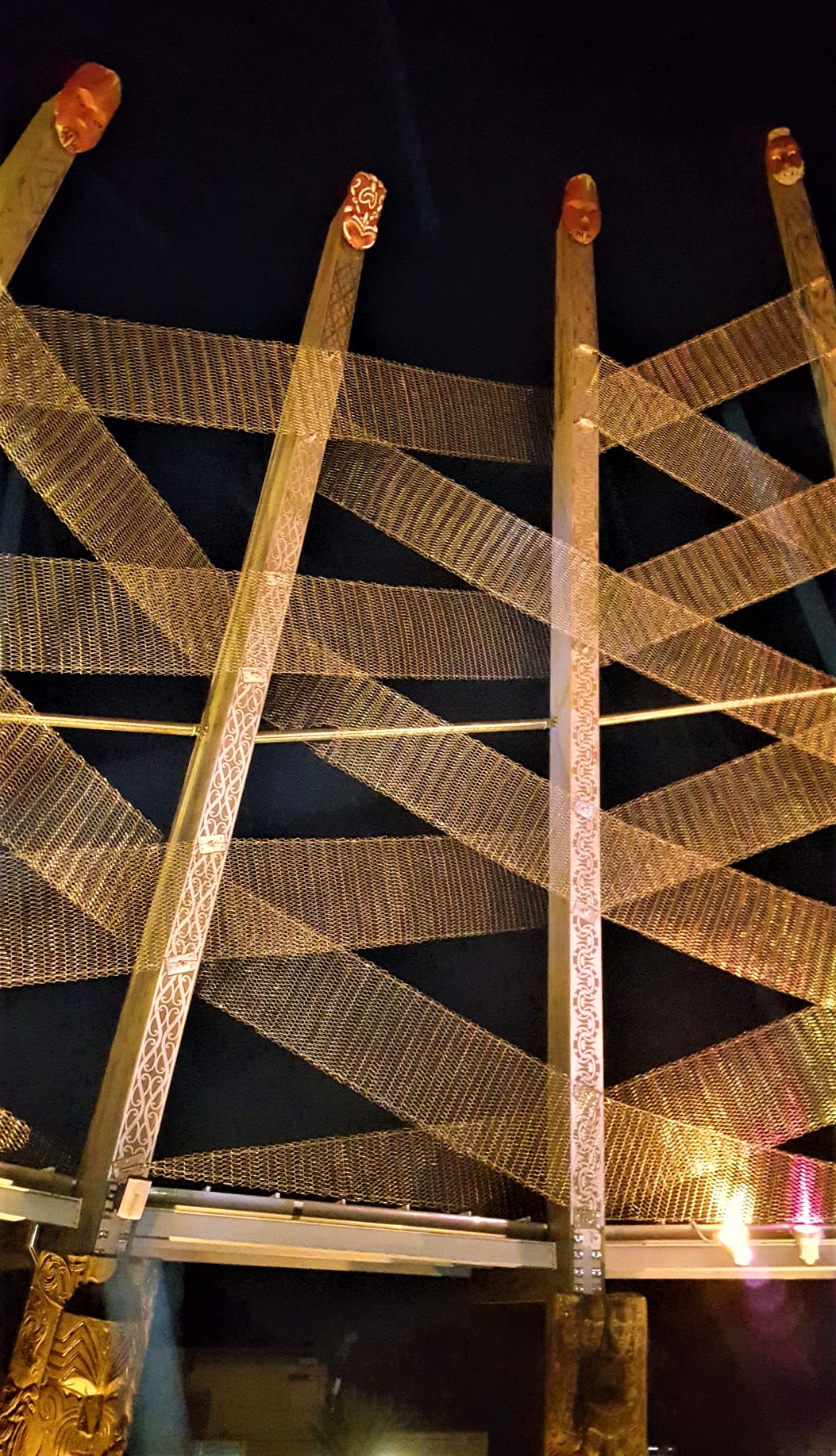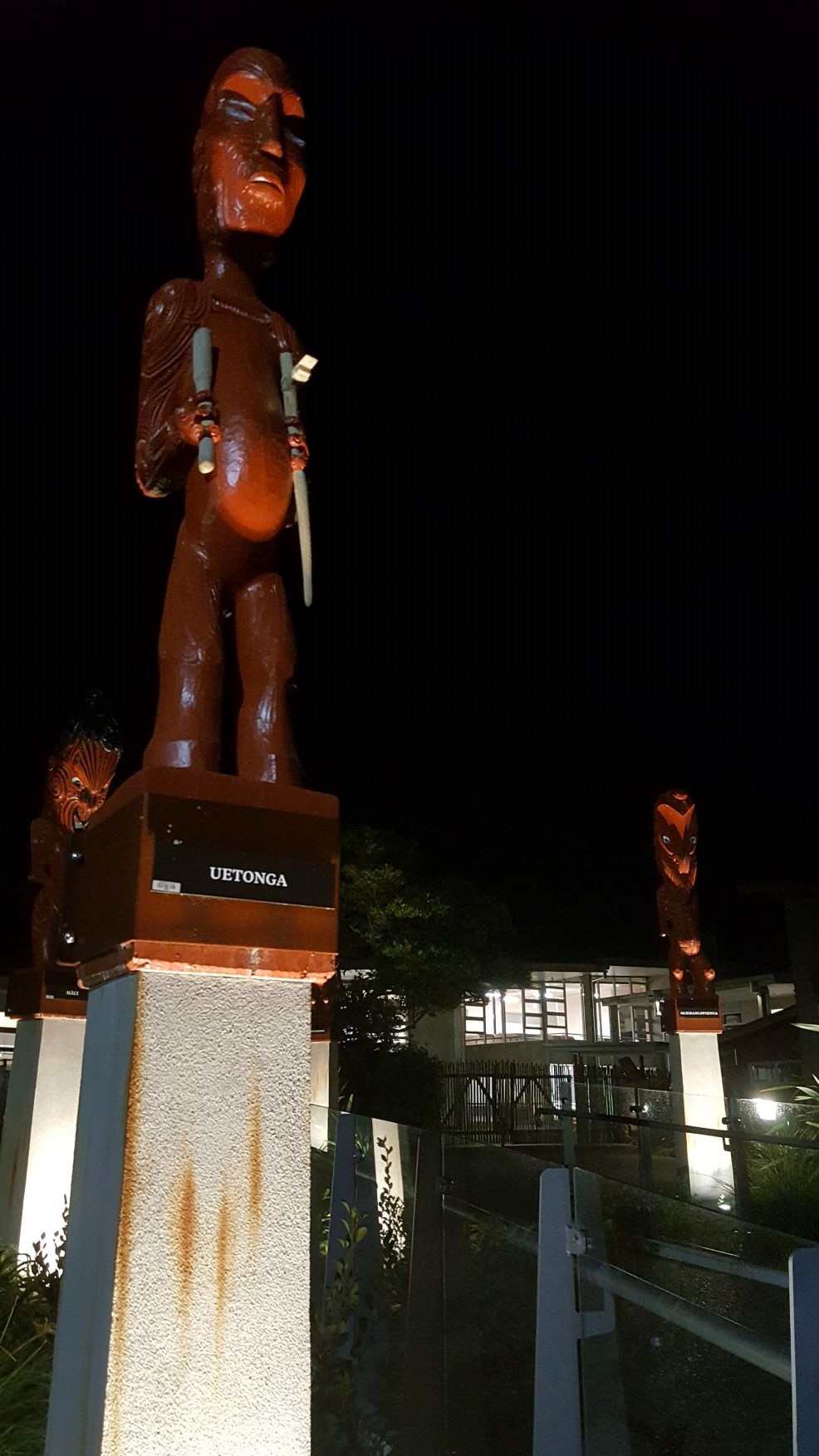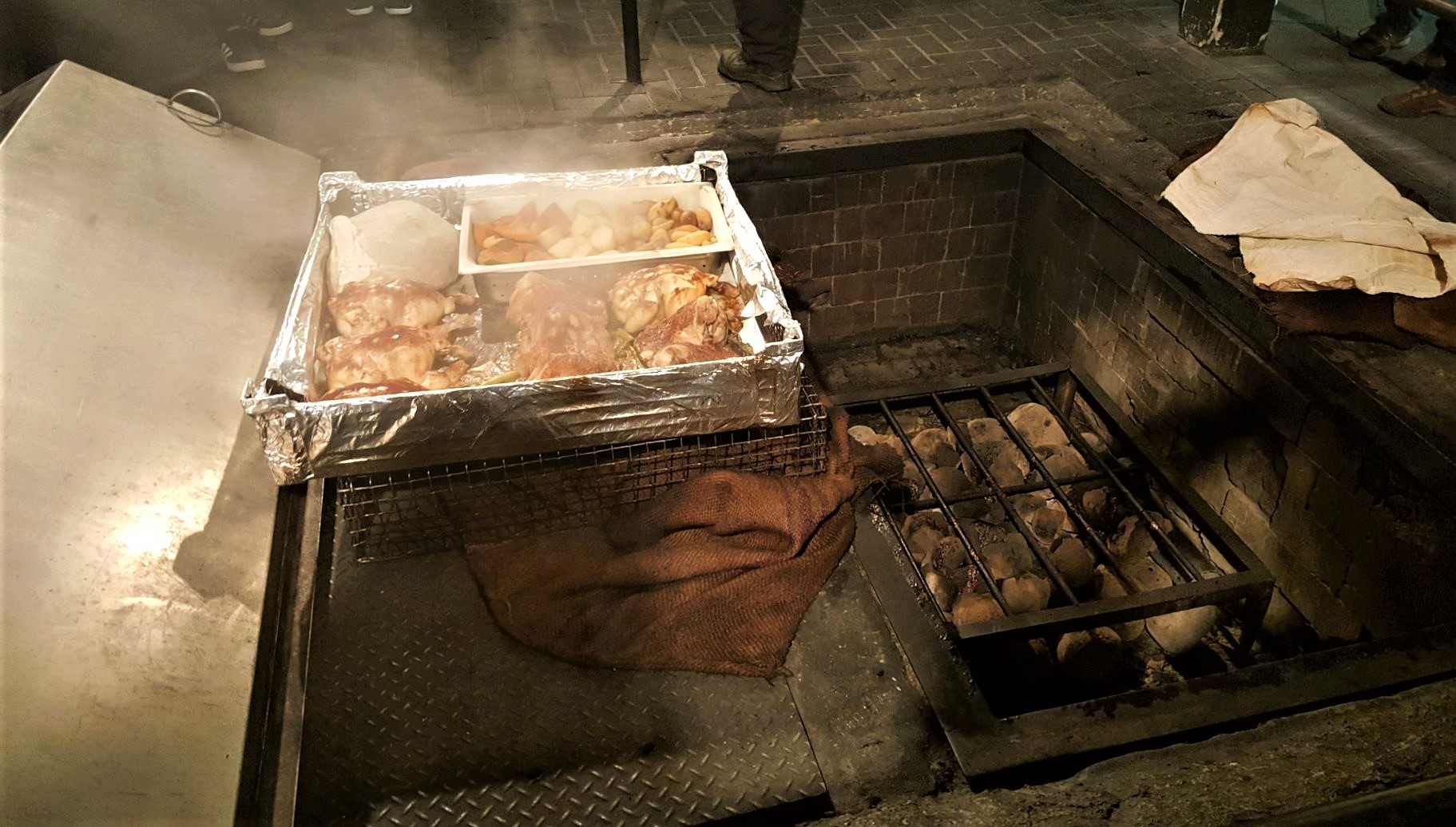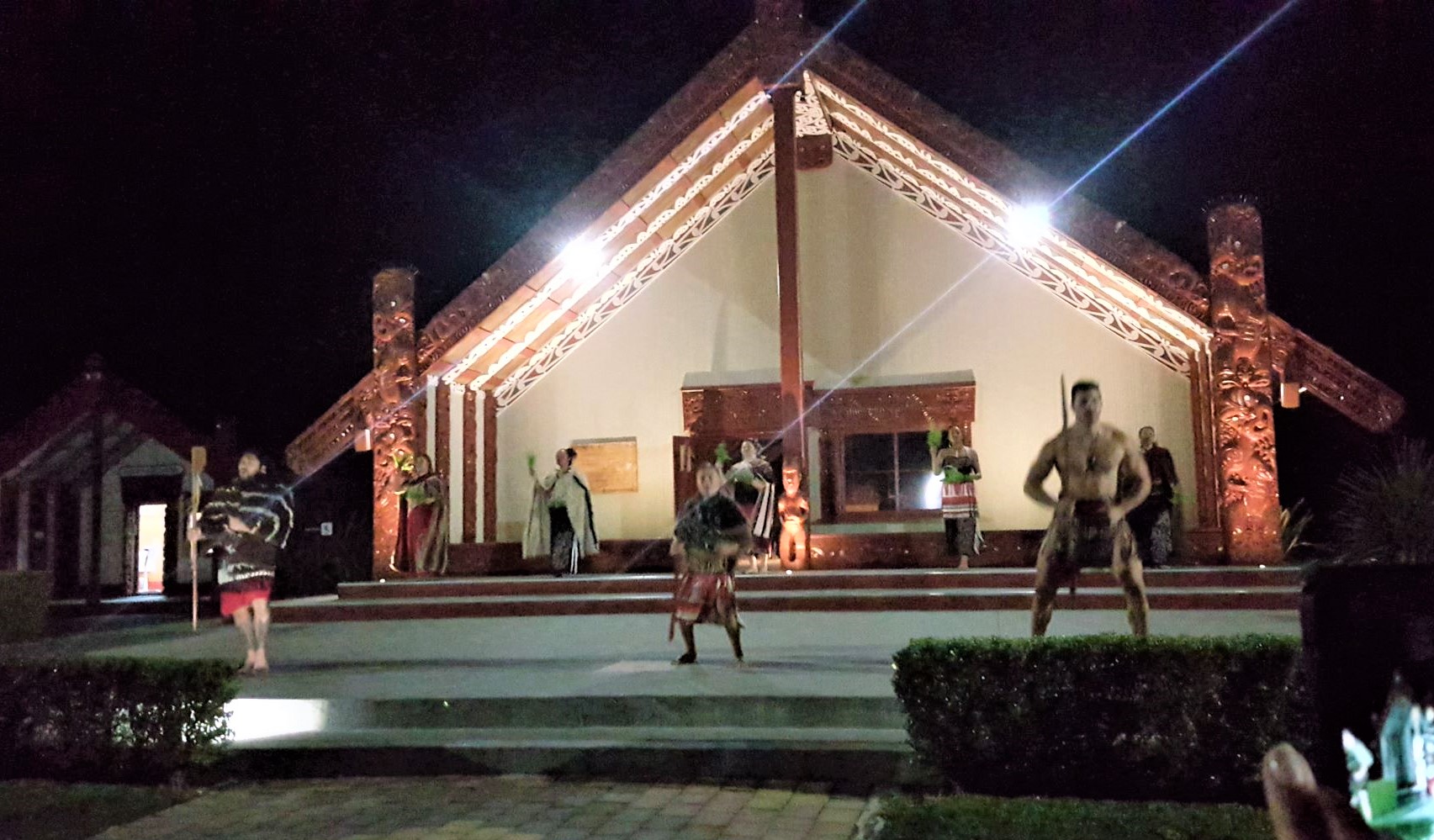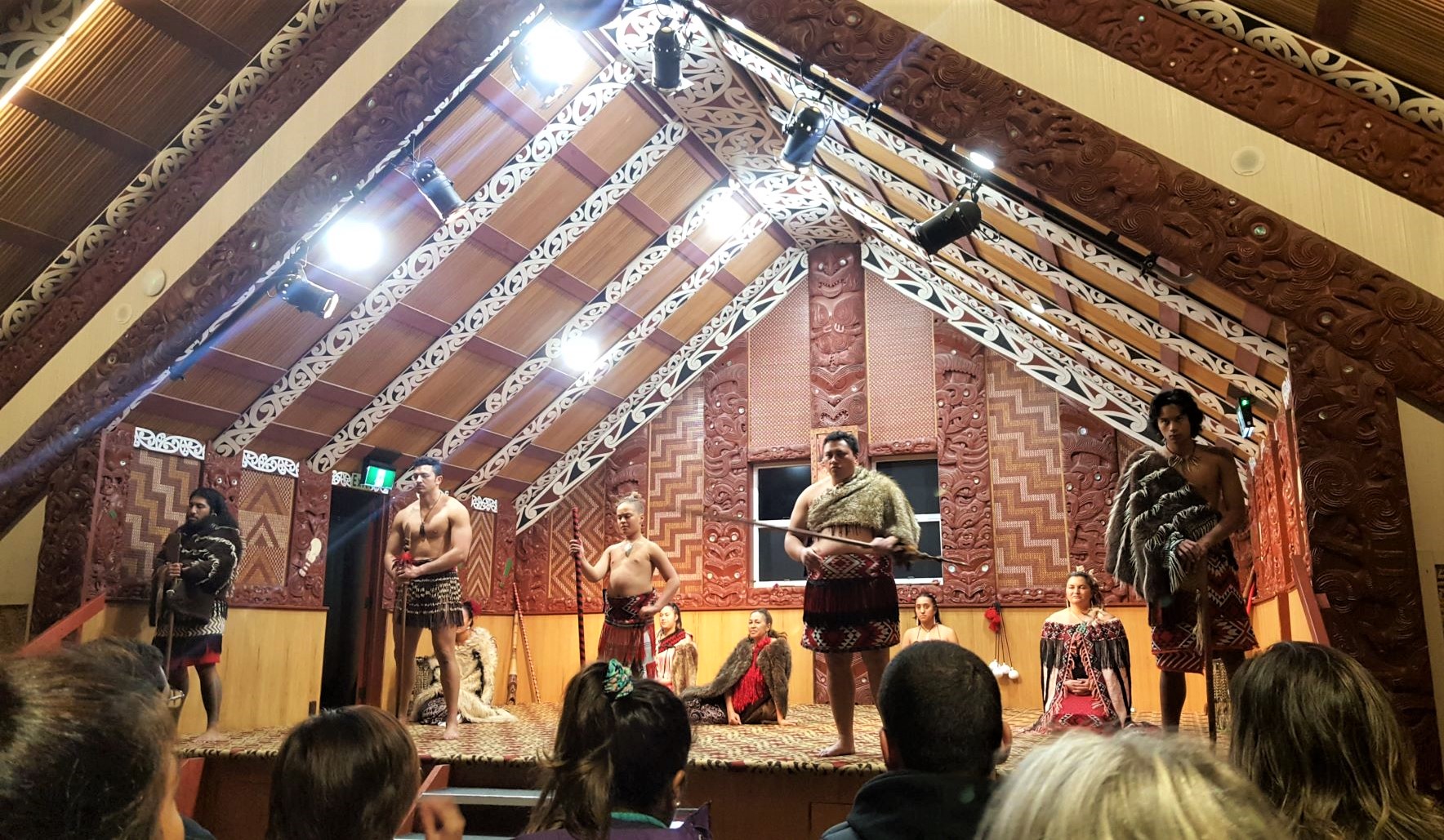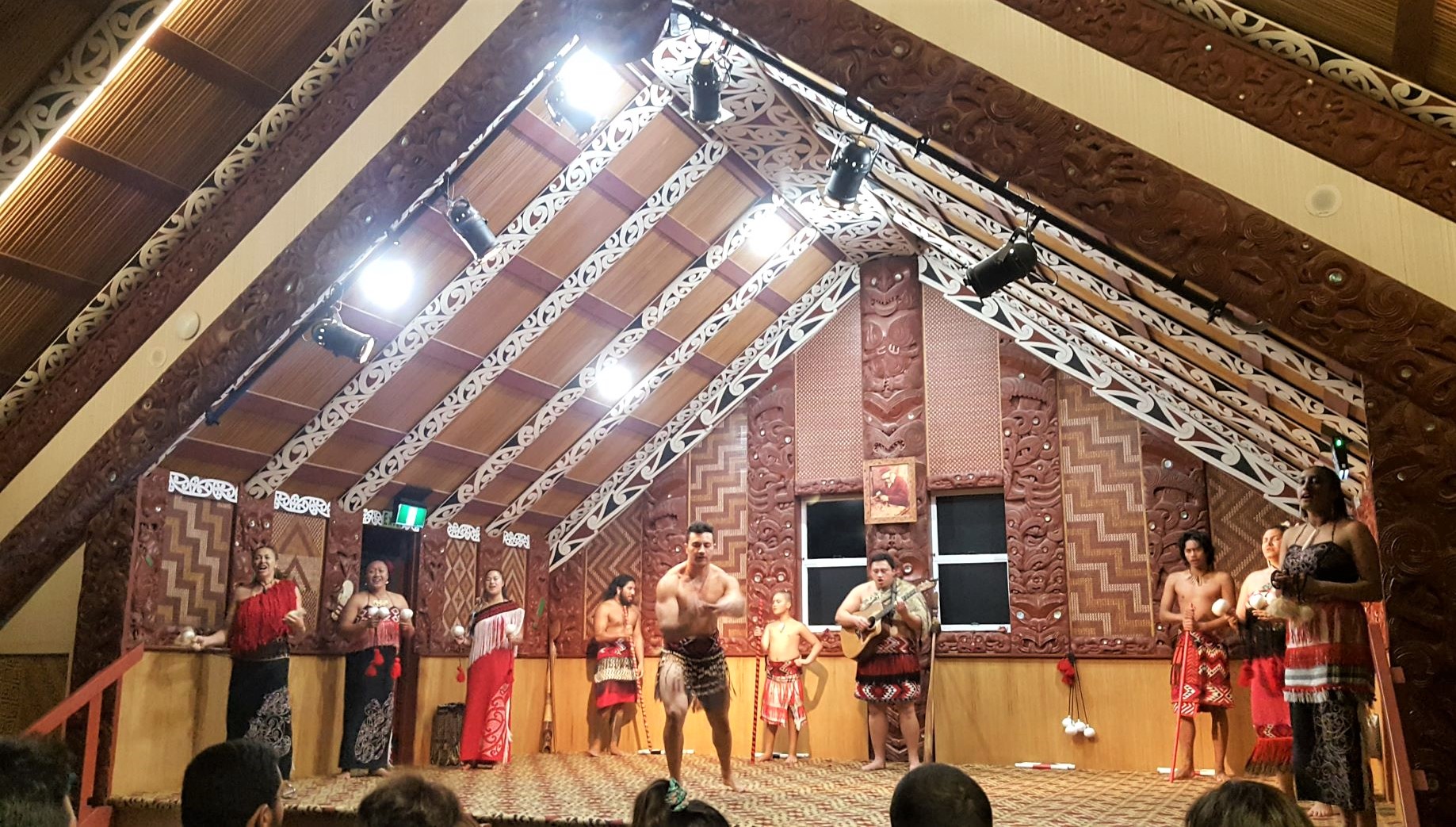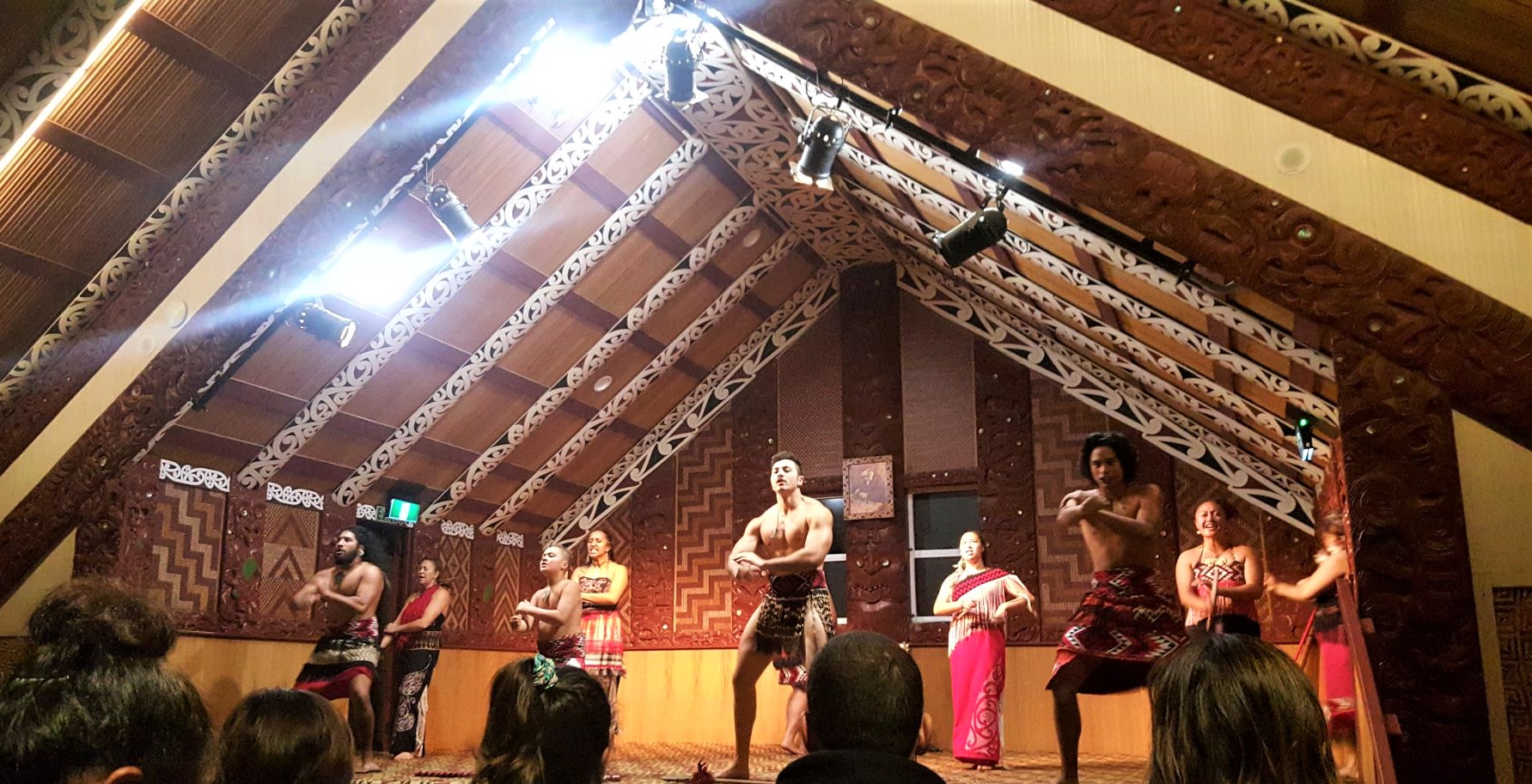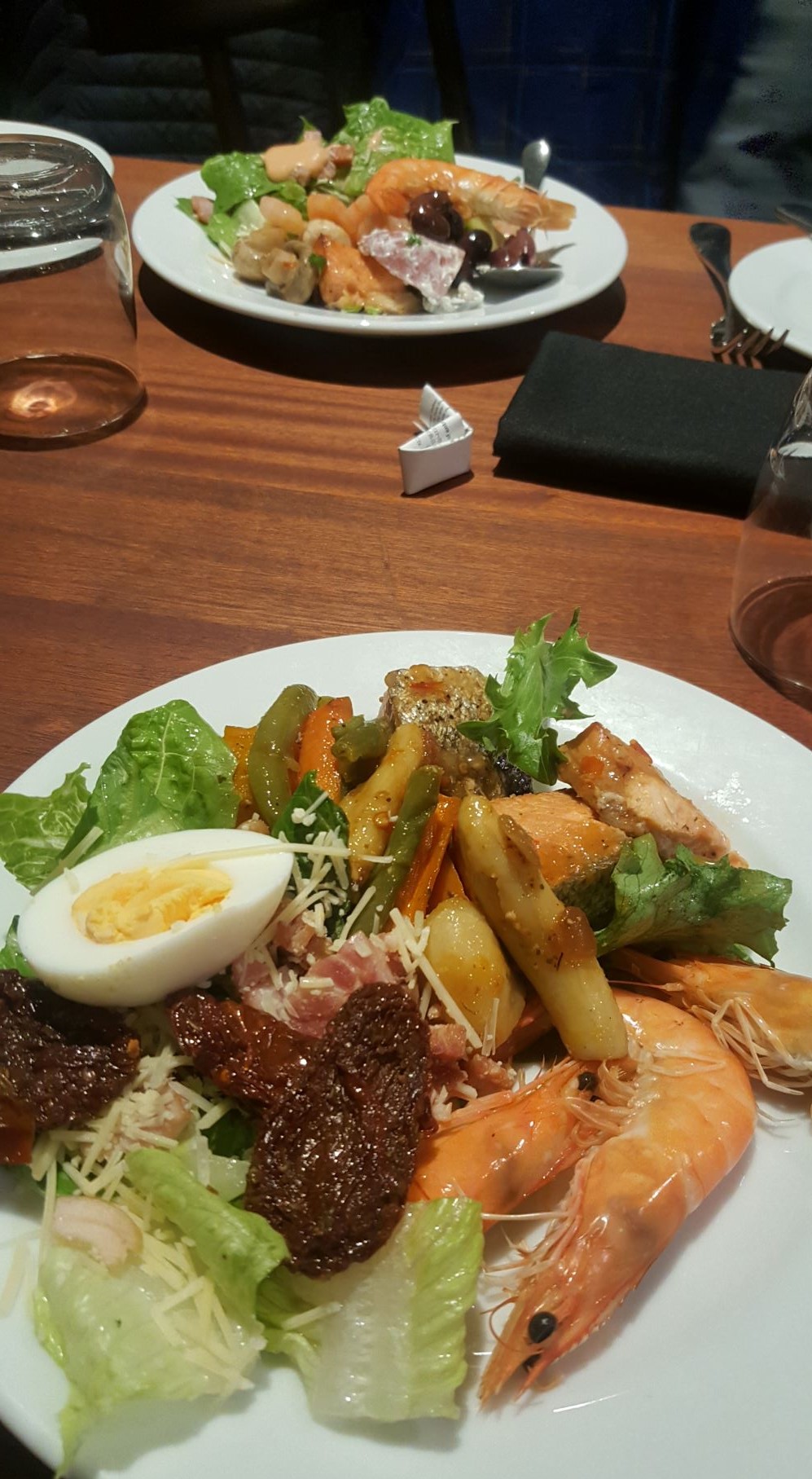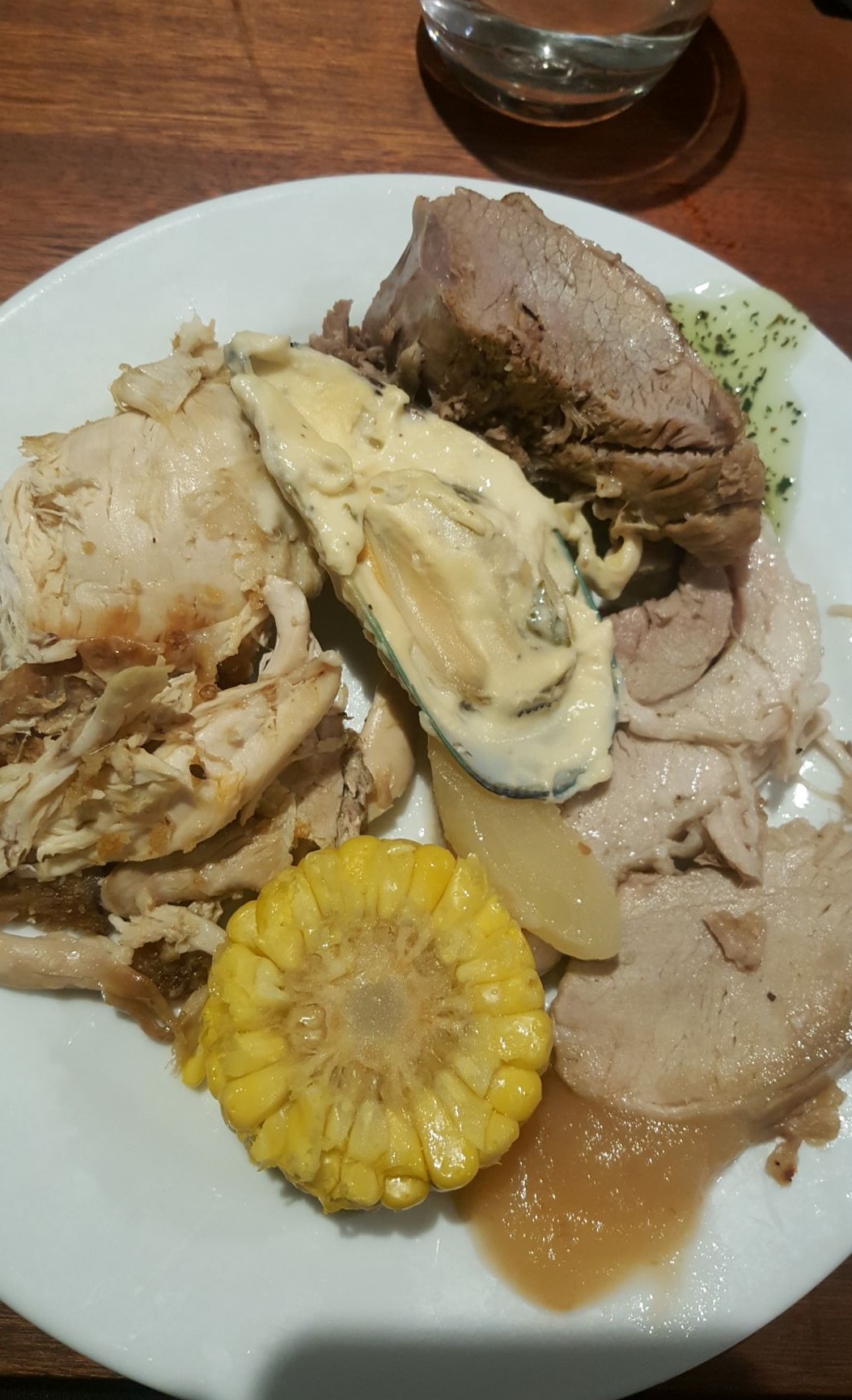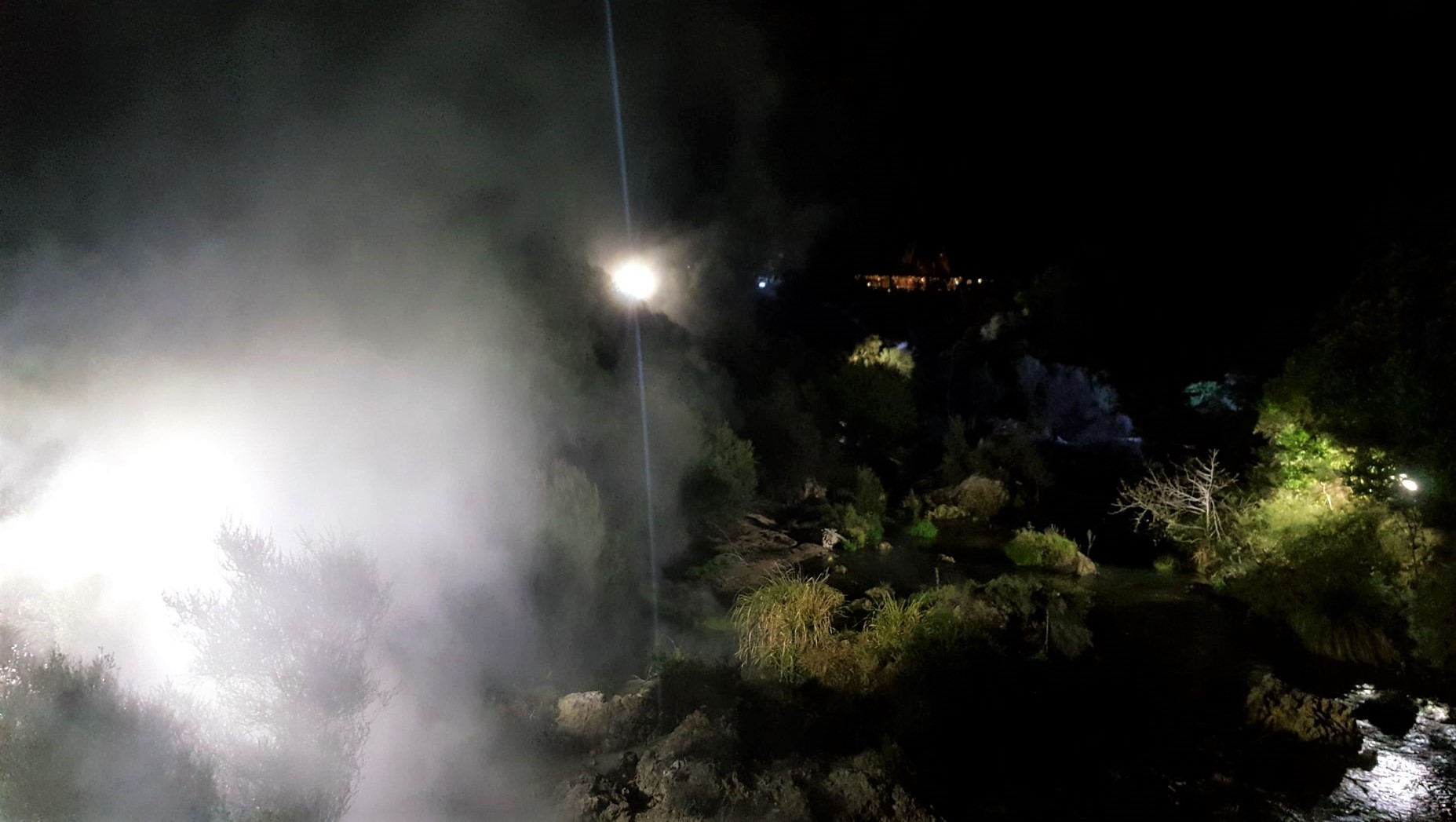 All in all, we left with our bellies very full and our minds and spirits very enriched – a very fine day if you ask me.
The next day was a lot slower. After sleeping in a little and a nice Starbucks breakfast, we zipped off in our little Mazda Demio to Te Waihou Walkway in Putaturu to catch a glimpse of the Blue Springs. I had seen pictures of this place well before I even came to New Zealand, and so I wanted to make sure that while I was on this side of the world, I finally got to see it, and boy am I glad I did. I'll let the pictures do the talking … (again, note that there was no editing or photoshop involved here whatsoever)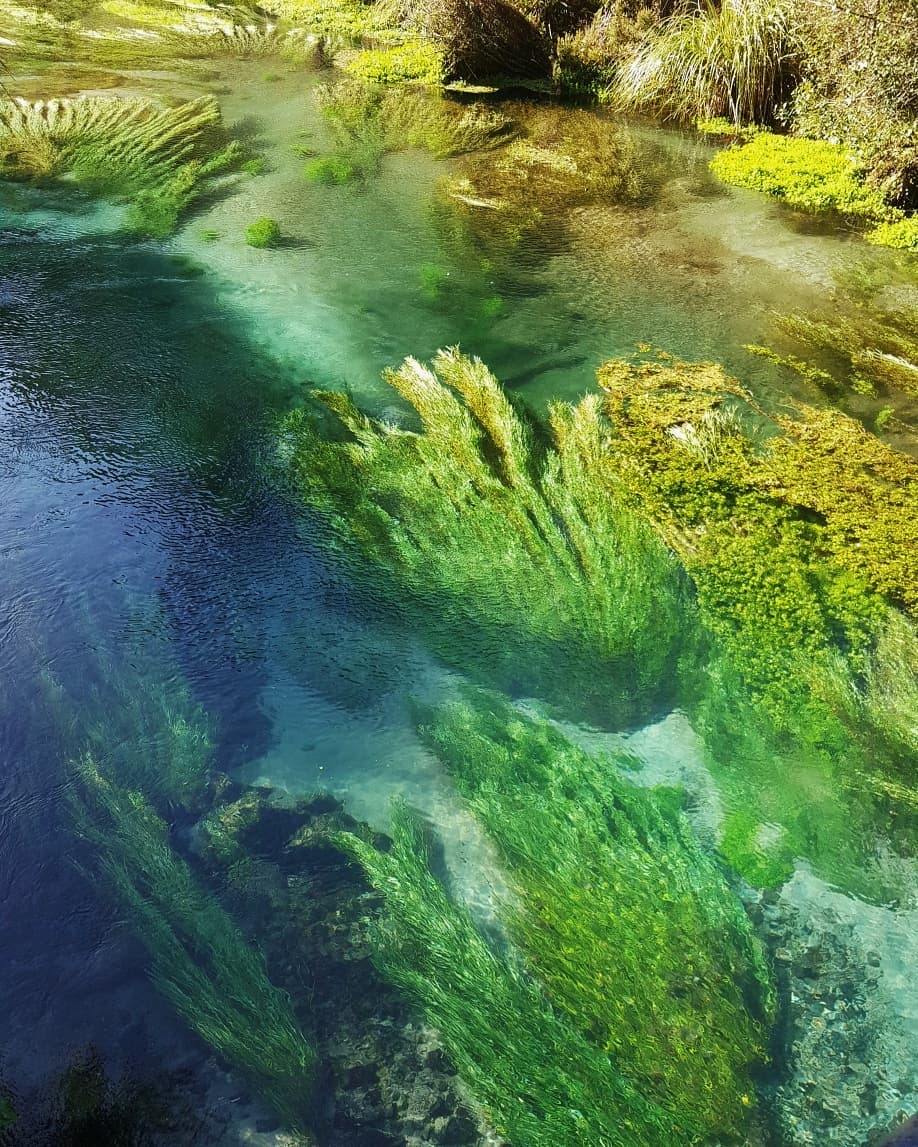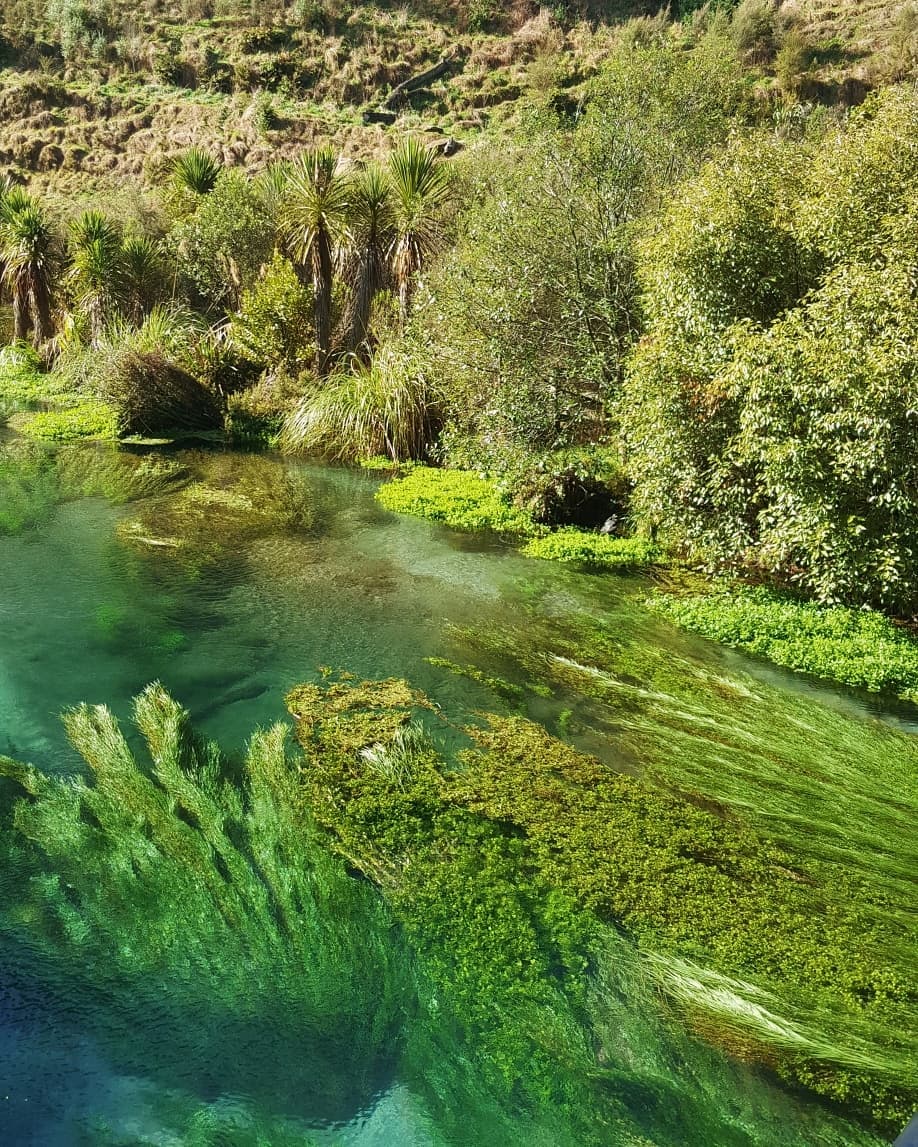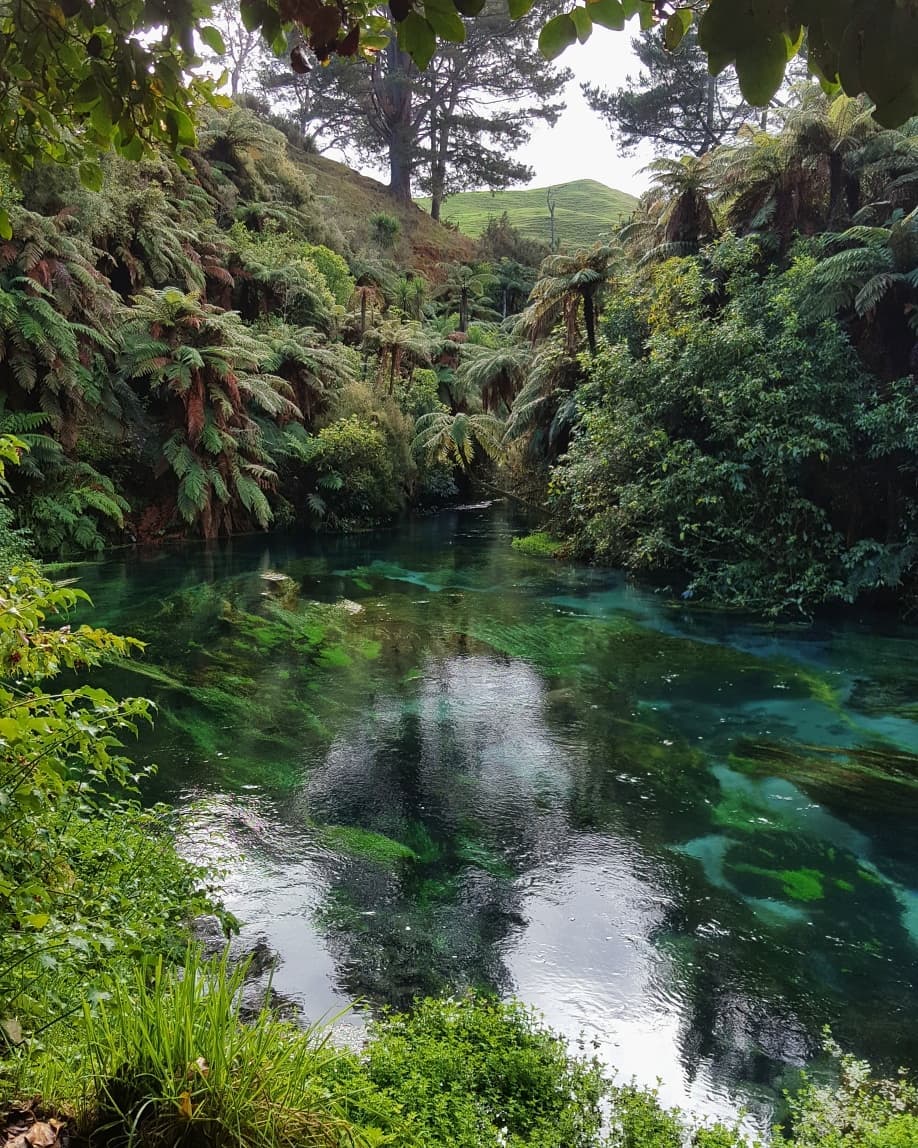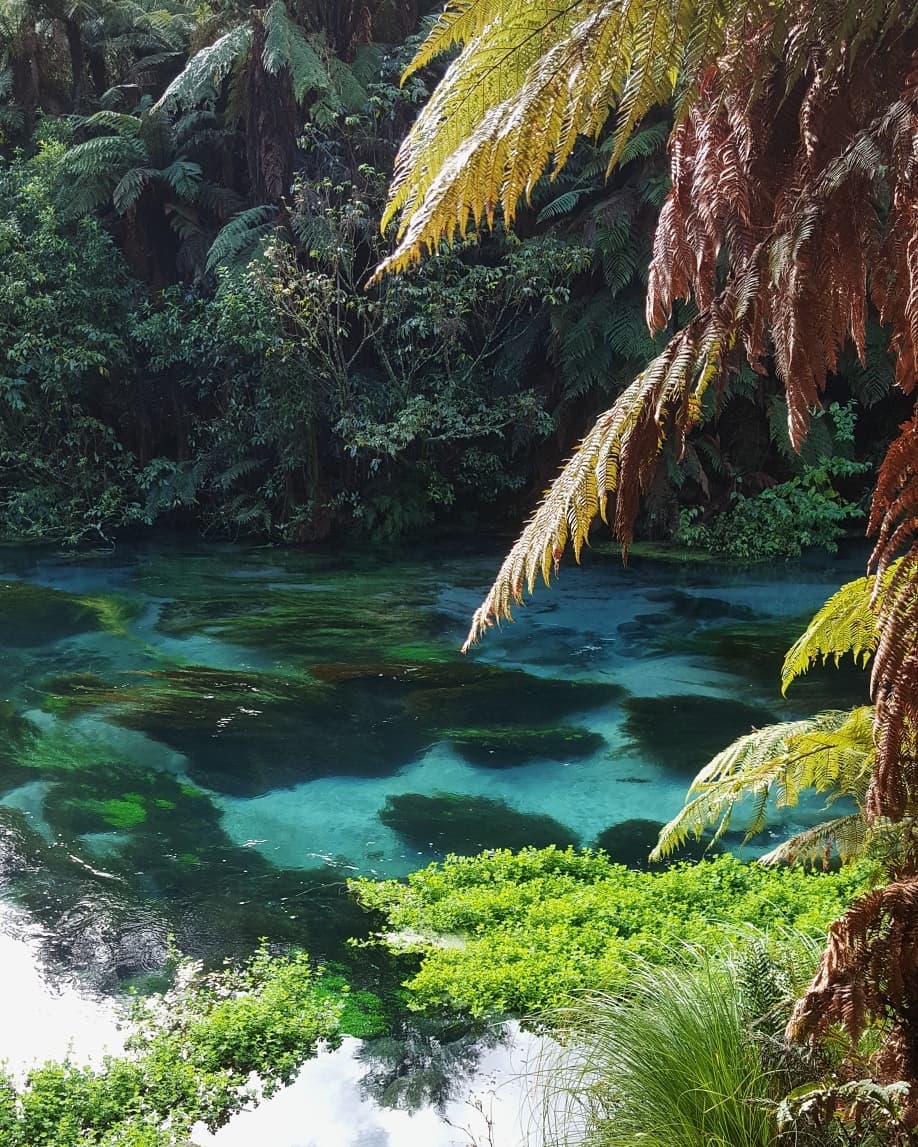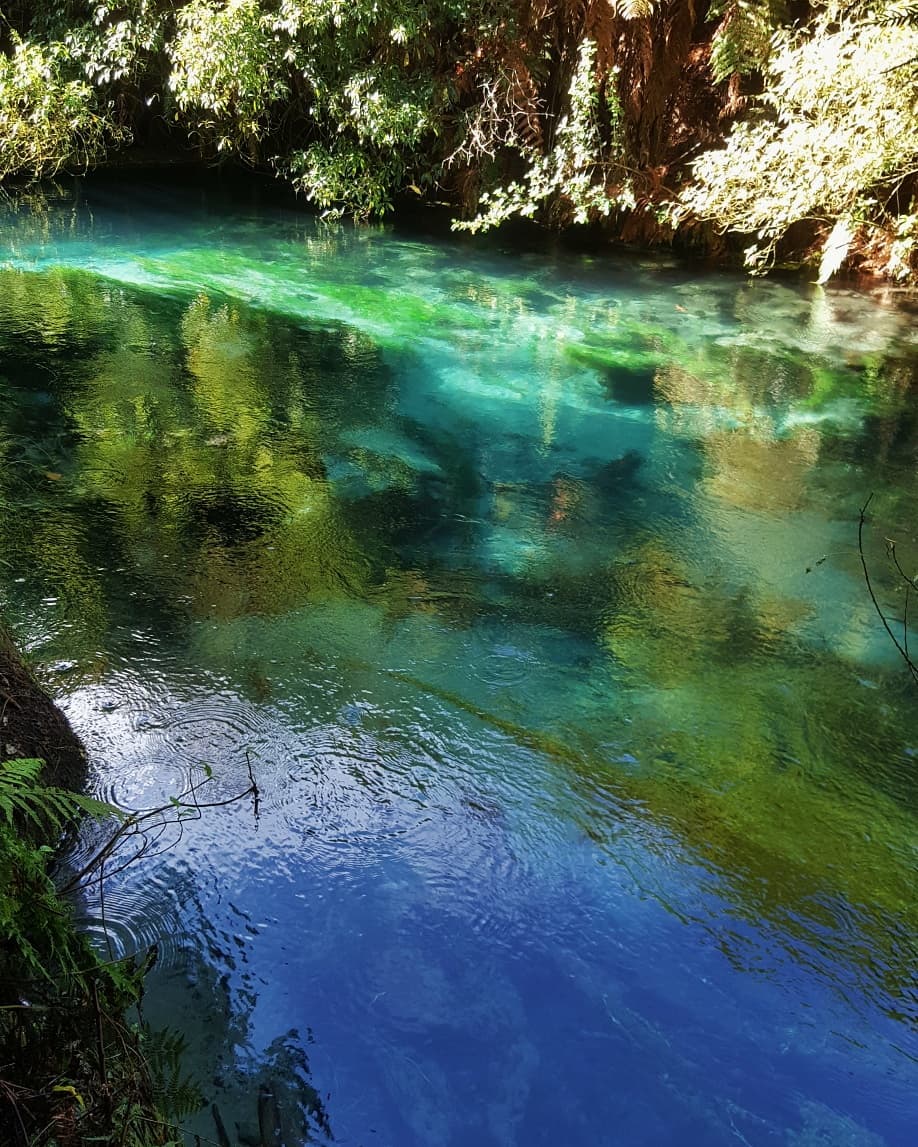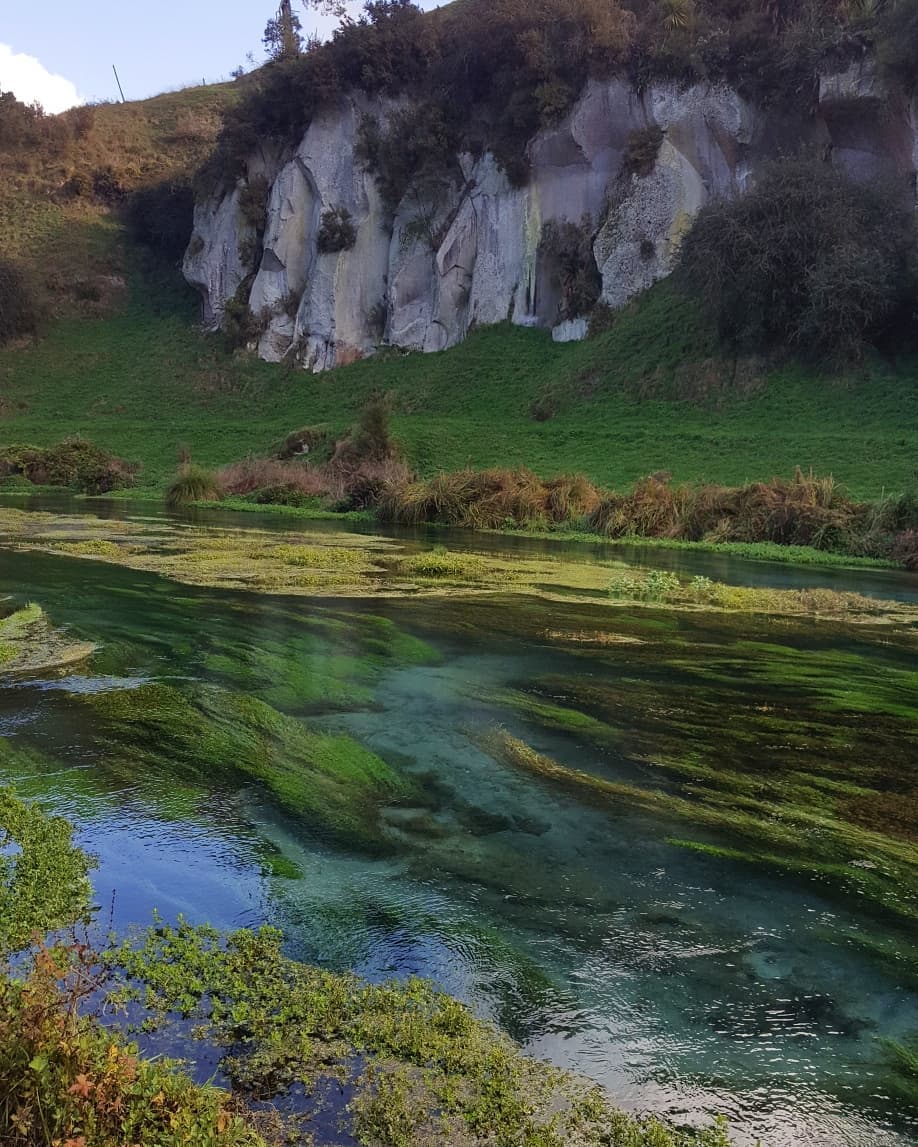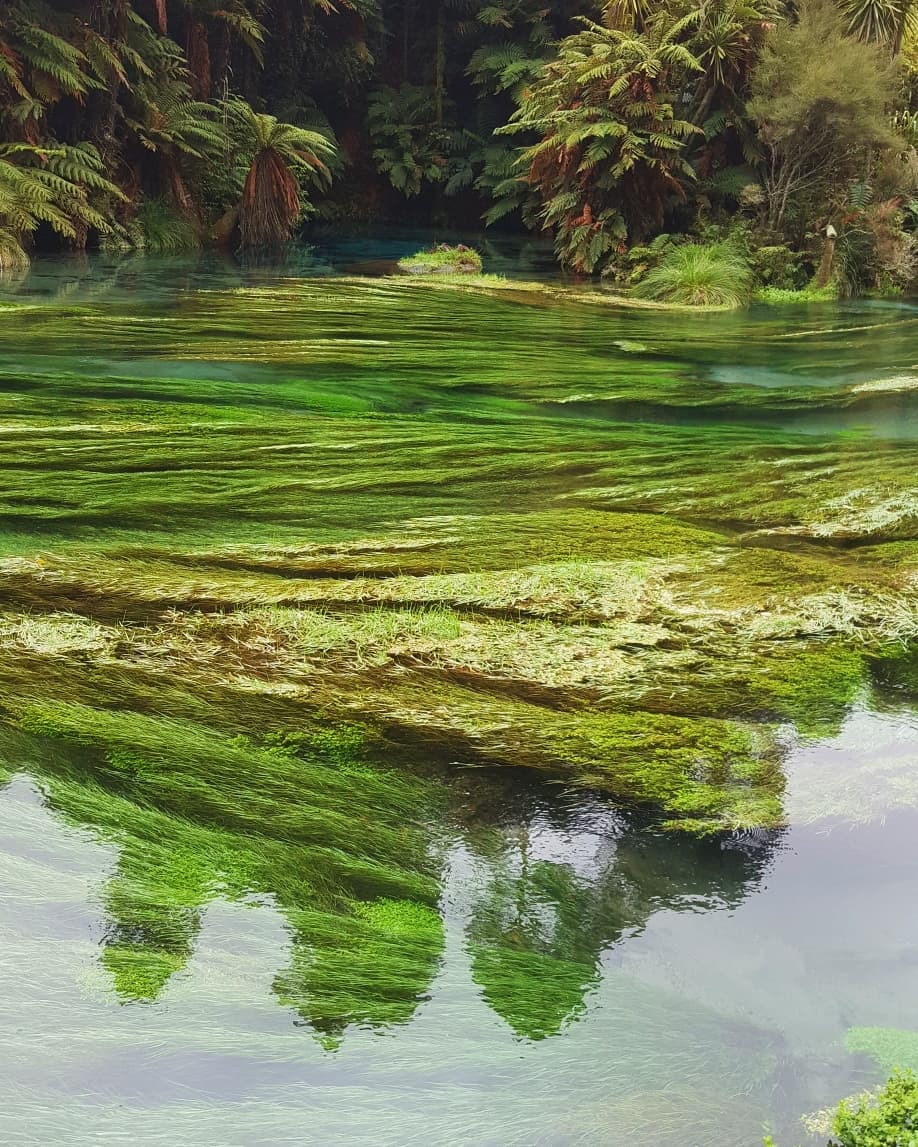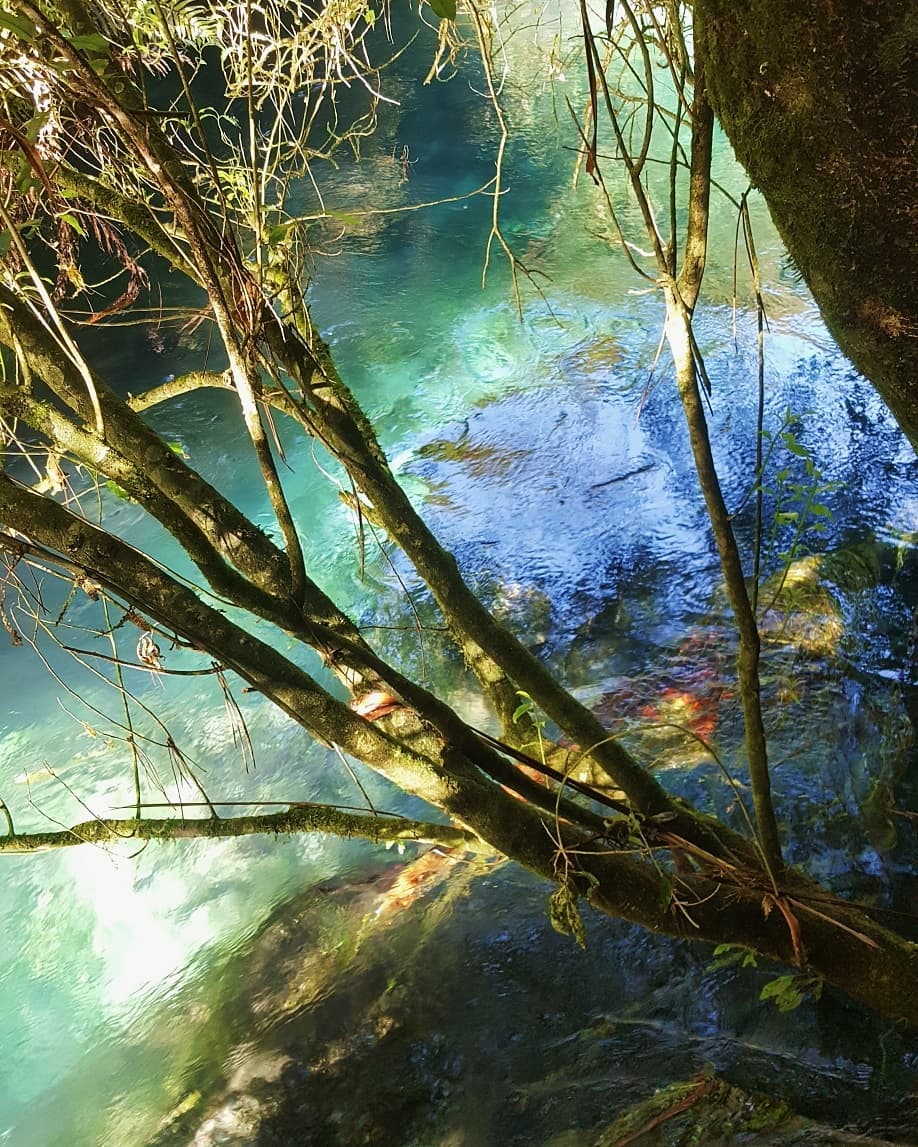 With that crossed off the bucket list, we headed for our next and final activity for the trip – Lake McLaren. There, we went glow worm kayaking which is pretty much as it sounds. When we arrived, our super friendly guides checked us in and bundled us into a Prado stocked with kayaking gear. We made the short drive to Lake McLaren park where, as the kayaks were being set up, we took a nice little walk around.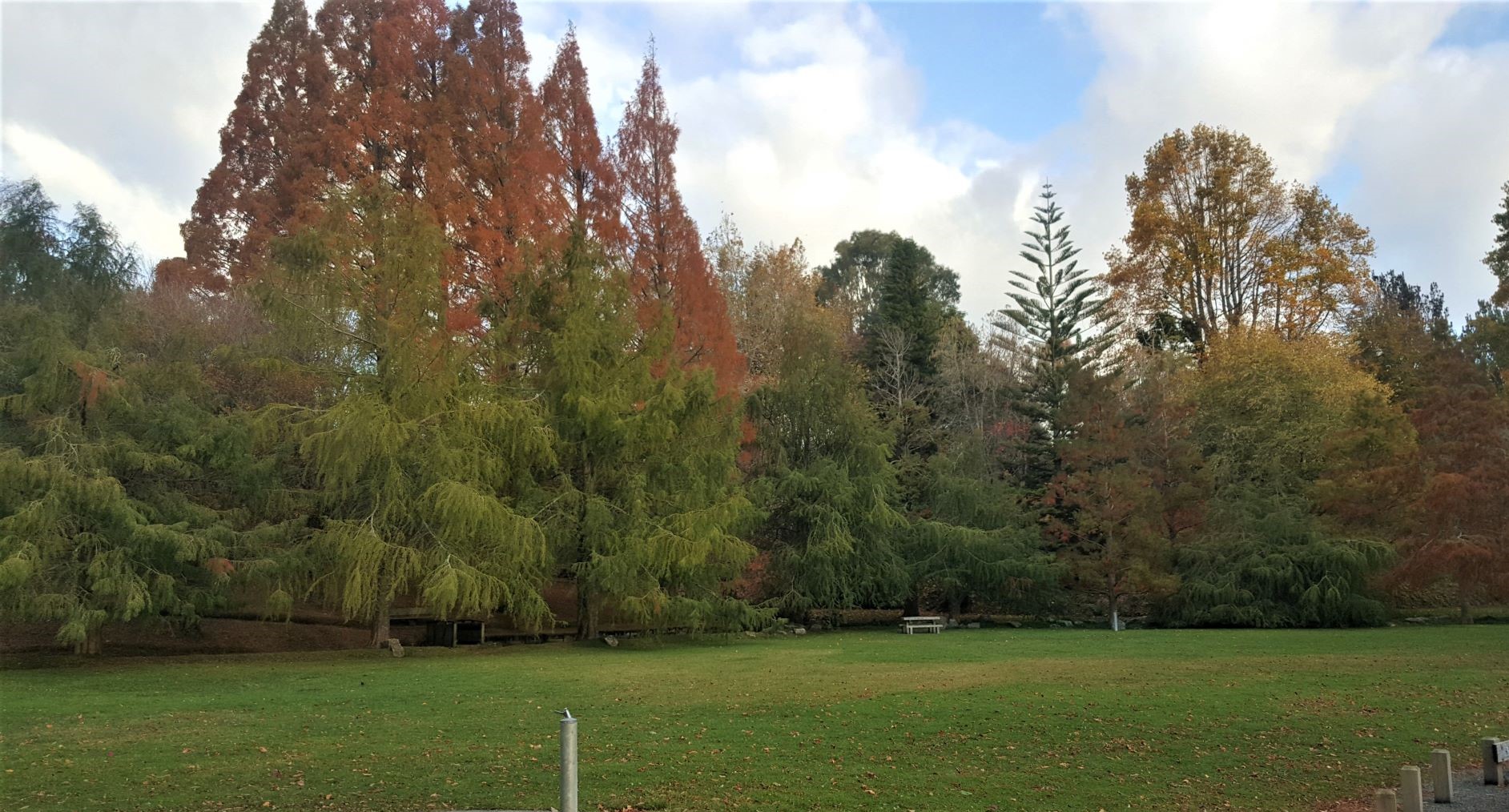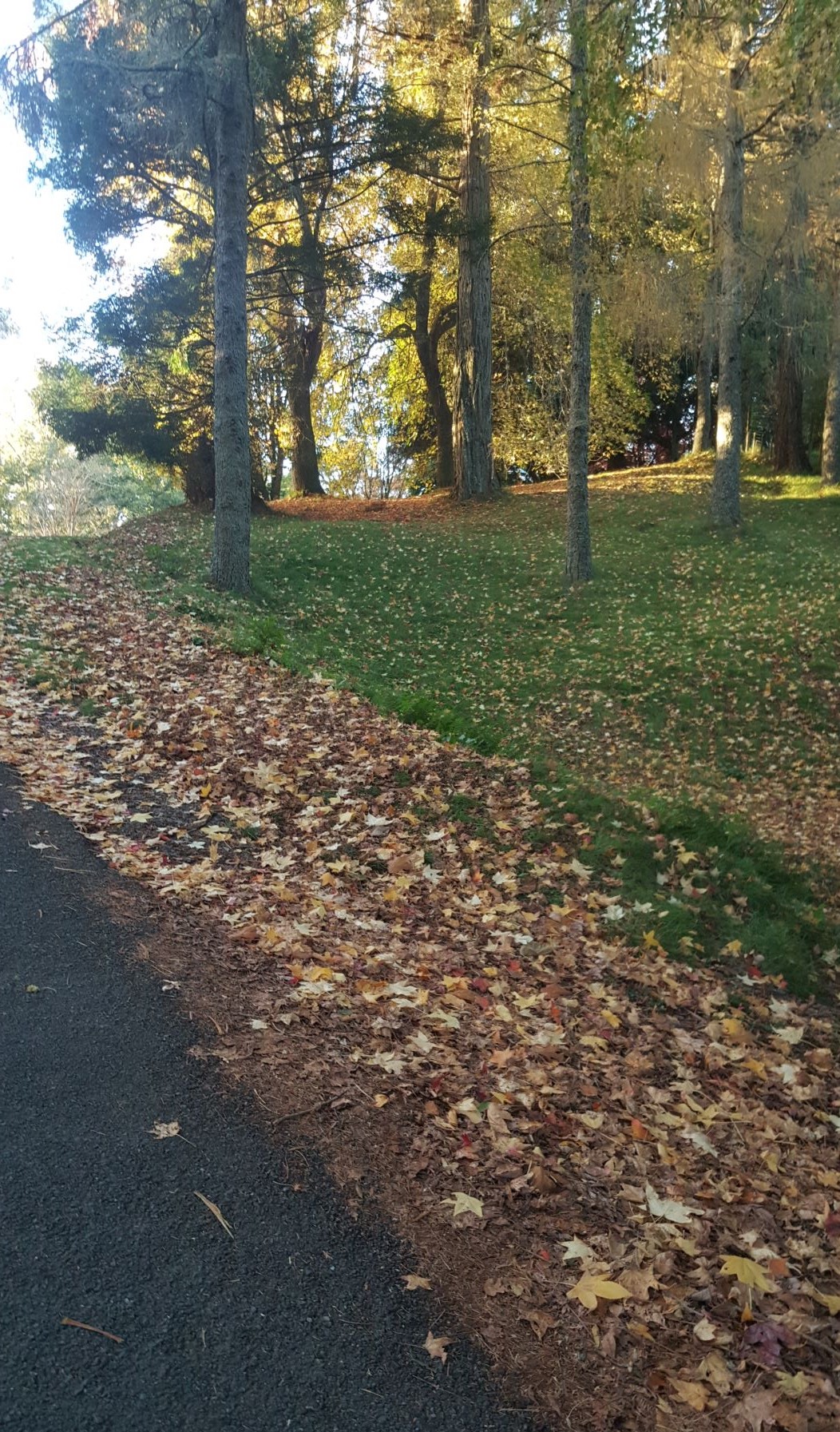 When we came back, the kayaks were all out and ready and waiting for us was a table of mulled wine, cheeses, crackers, biscuits, crisps and dips which we happily indulged in. We then strapped ourselves into the several, very fashionable kayaking gear (see below for reference) and set off! It was only the two of us – my mum and I – doing the kayaking that night, and so we got our own lovely private tour, and had the lake all to ourselves (not including the ducks and geese).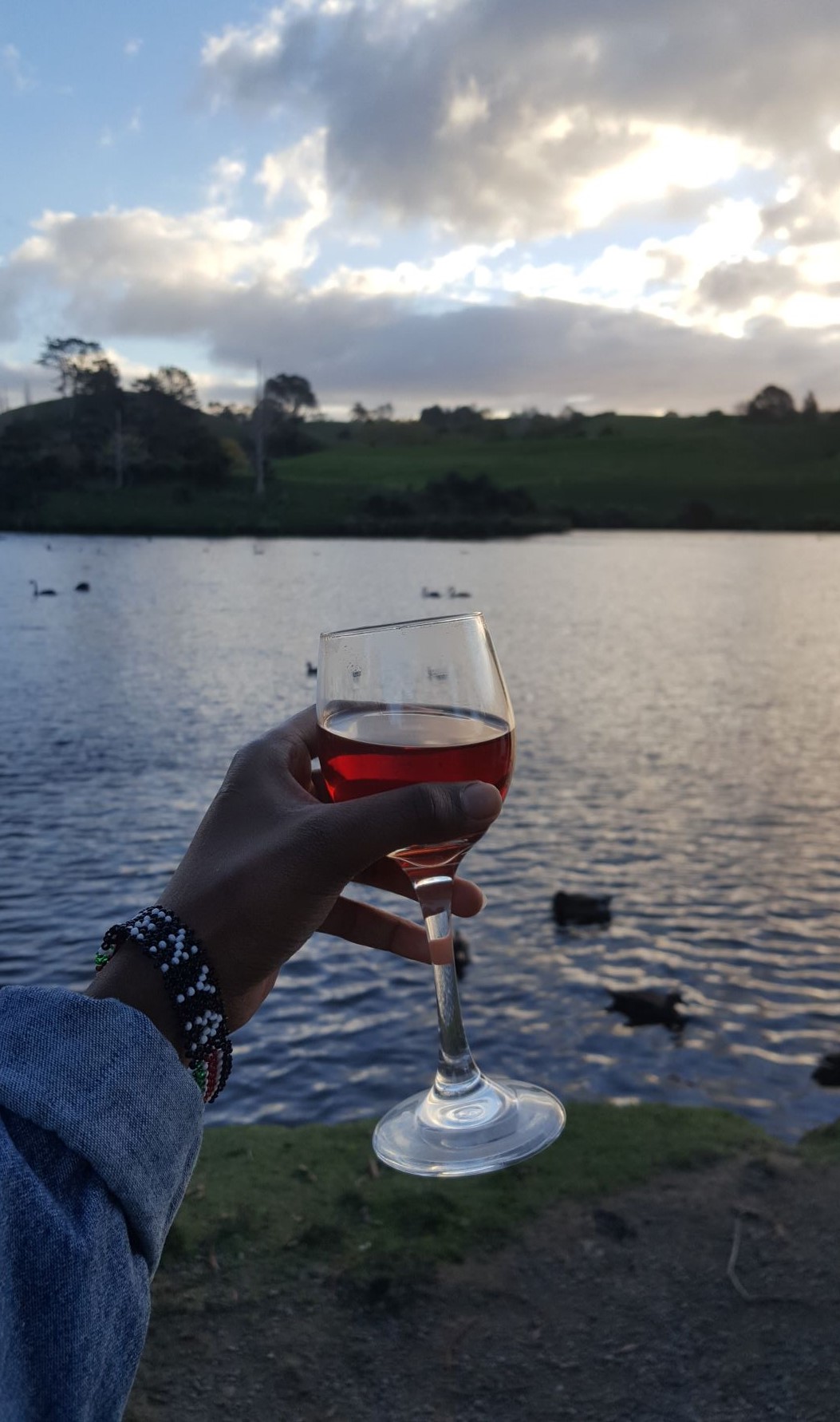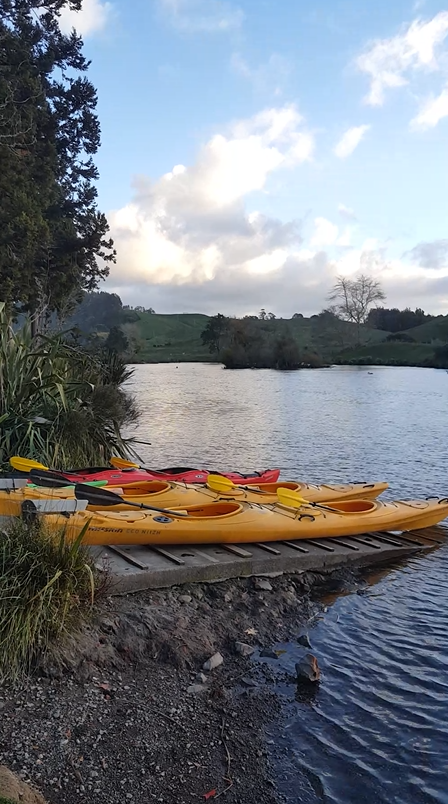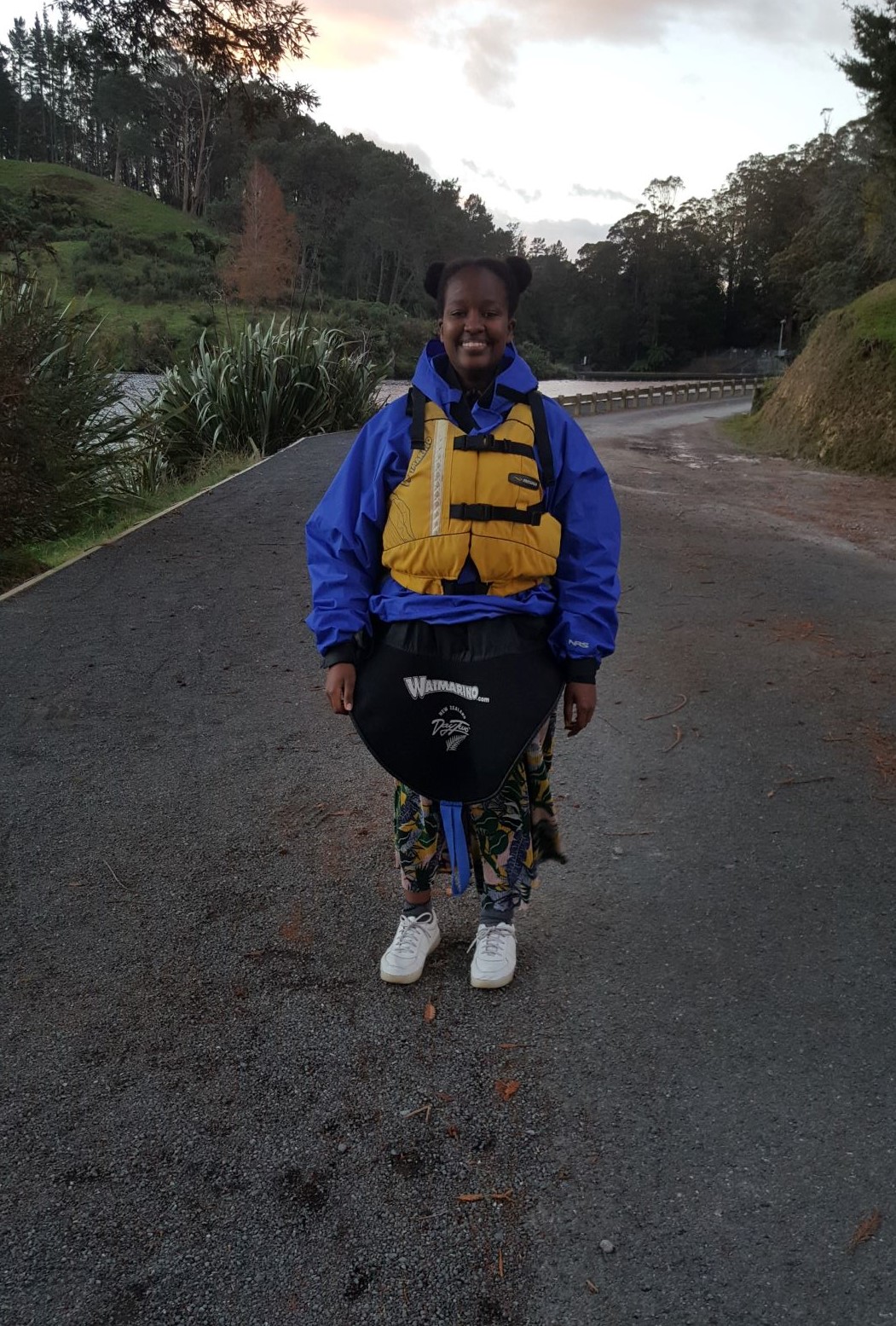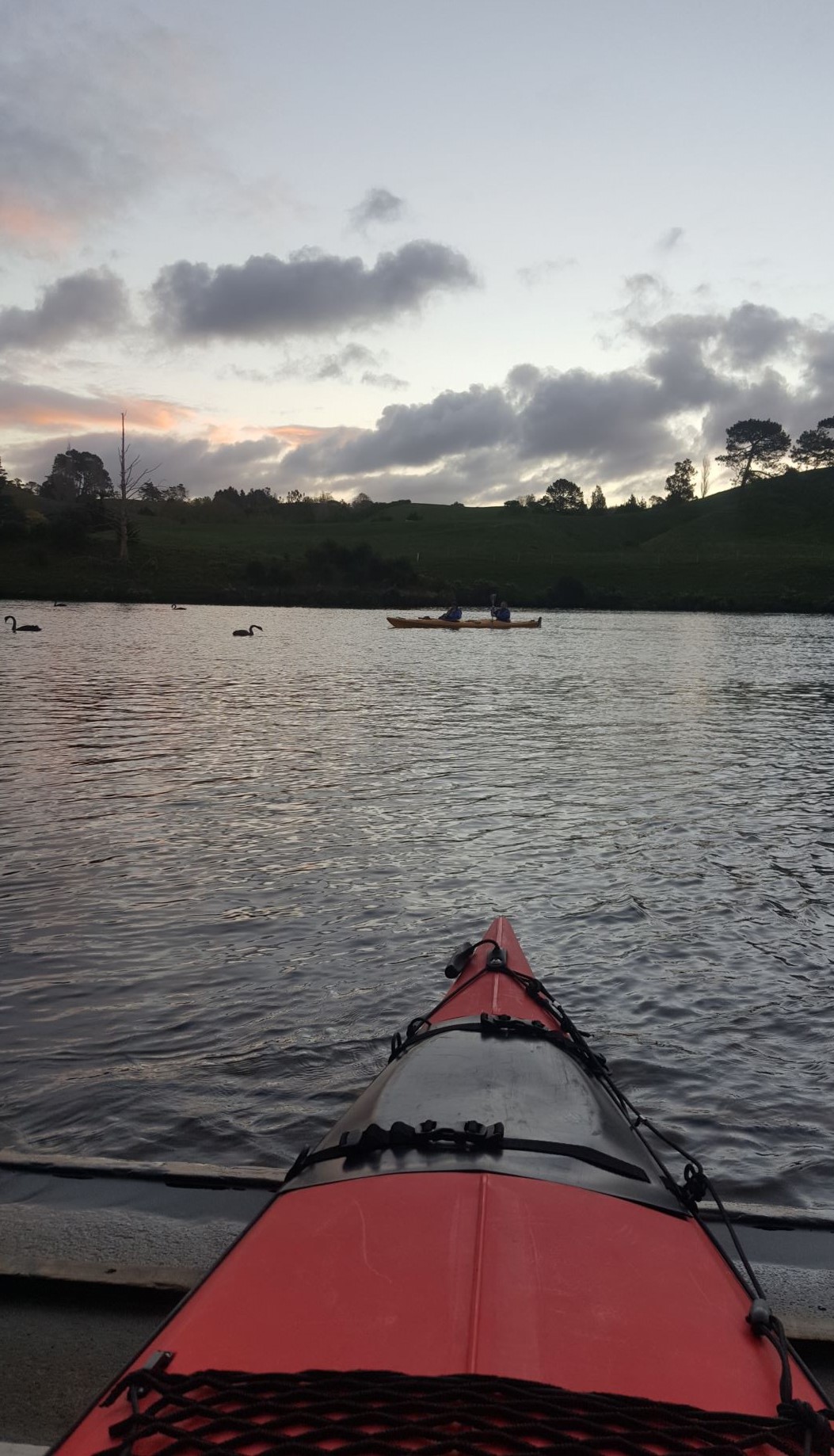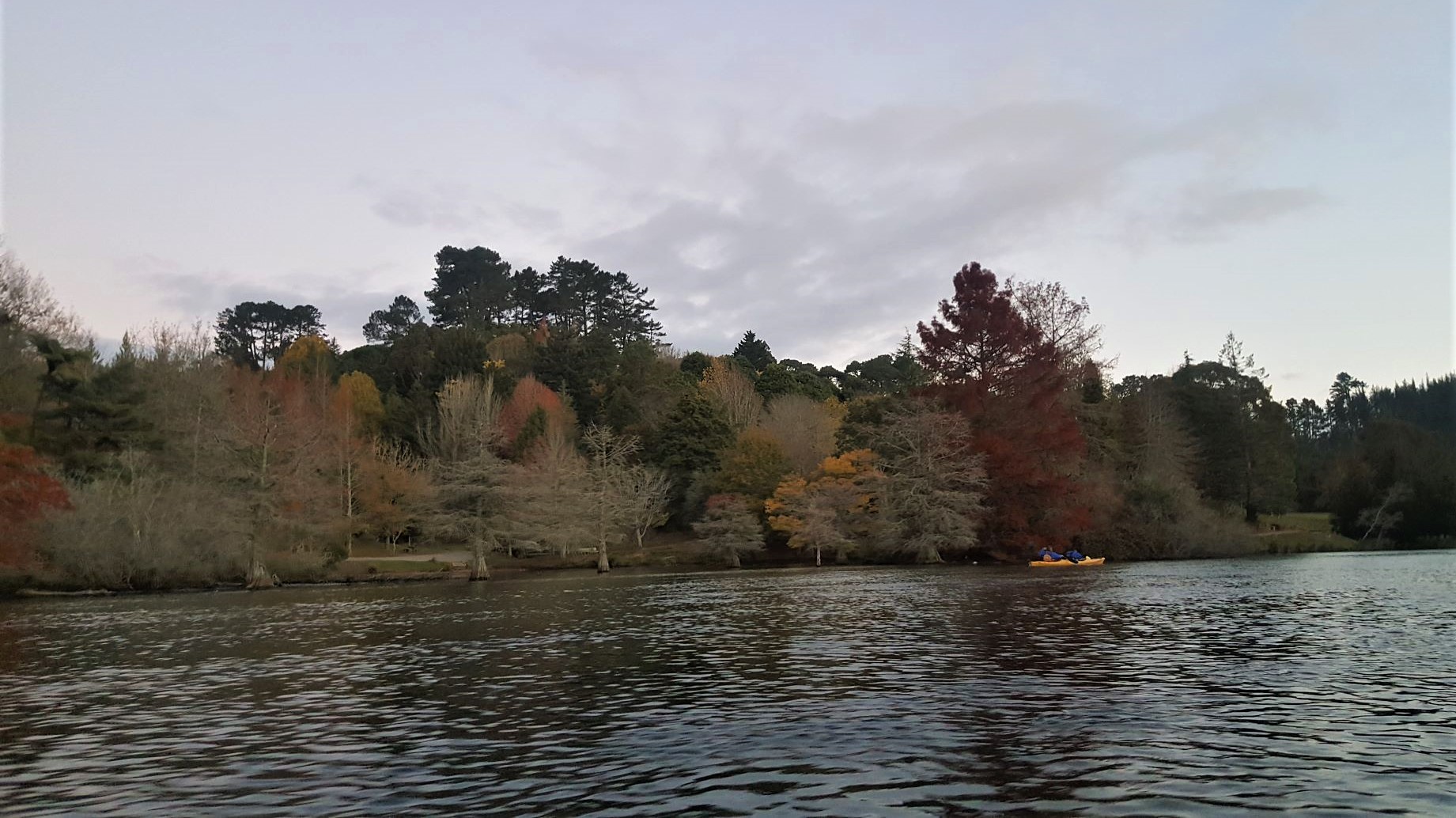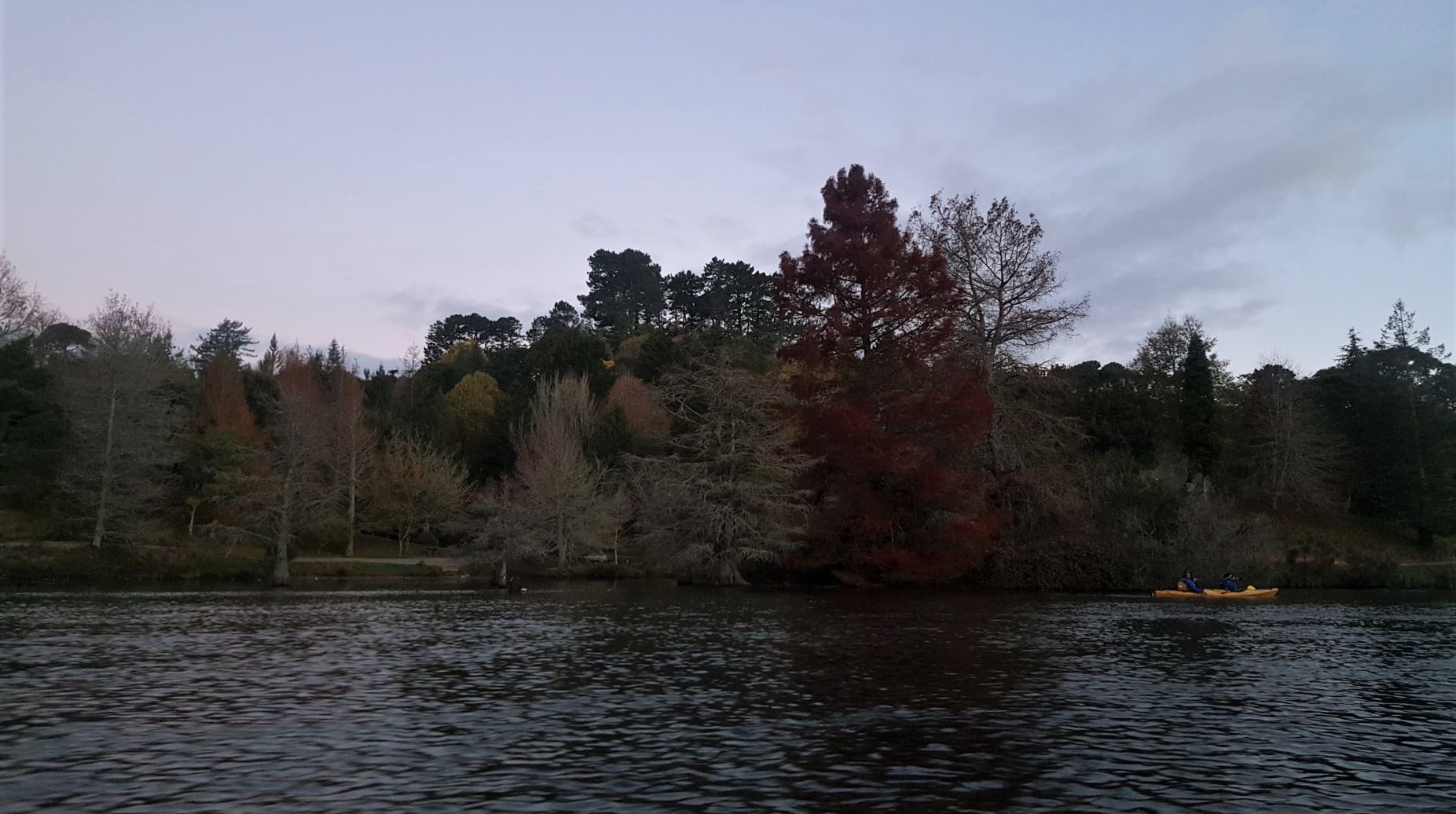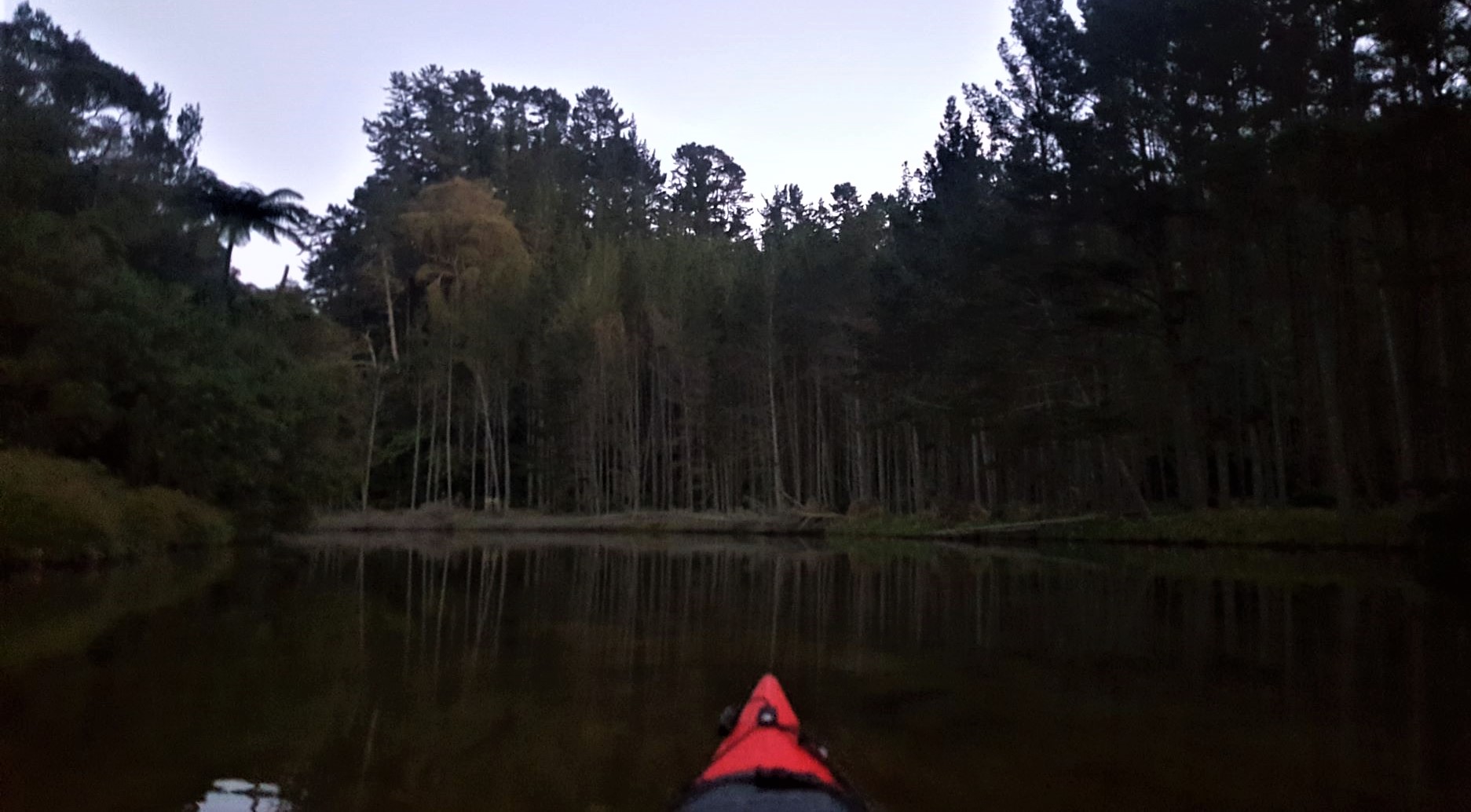 We got to see a whole load of glow worms and were treated to some lovely stories and scientific facts (or so it was said) about them by our awesome guides.  After a couple hours, sadly, it was time to head off and we said goodbye and made the short drive back to Tauranga.
Overall, this trip was a wonderful getaway and the perfect escape to the height of assignment season, and I'm so glad I got to share it with my mum. All of my adventures around New Zealand have been nothing short of perfect, and I'm forever grateful for the experiences and memories I've got to have and make here. That said, the travel bug in me is not quite done yet and, in a bit, I'll be embarking on possibly my most exciting trip to date – Fiji!
I will no doubt be writing an endless blog about this with copious amounts of pictures, as I'm sure it'll be incredible, so stay tuned for that!
Until next time …