Hello all! And welcome back.
I recently returned from quite possibly my favourite travel adventure thus far, having spent a week exploring the Yasawa and Mamanuca group of islands in Fiji. Fiji has been a country I've always wanted to visit, and its been on my bucket list for years – helped slightly by the fact that as a Kenyan citizen I do not need a visa to visit (which is a huge relief on a Kenyan passport). When I found out I was going to be going to New Zealand, I knew now was my perfect chance to finally visit the Pacific island. I had booked everything on a whim and way in advance – about April, as a birthday present to myself – but was not actually leaving until my second last week in Wellington at the end of June. As assignment season came and went, I mostly forgot about my trip to Fiji. But once the winter started rolling around and the trimester at Victoria was coming to an end, I was very much looking forward to escaping the cold and windy Welly weather for the inviting beach and sands of Fiji.
My travels began with a short flight to Auckland, where I would be catching my Fiji Airways flight to Nadi. I spent my first night in Nadi, as the main activity – the island hopping – wasn't starting until early the next morning. I landed at about 5PM and mostly spent my evening settling into my hostel, exploring the nearby surroundings, and relaxing on the beach.
The next morning, I checked out and hopped on the bus that took myself and a whole host of other excited travellers to Port Denarau to catch our ferries out to our respective destinations. My first stop was to Kuata island, and the Barefoot Kuata Island Resort, where I would be spending that night. It took about two hours on the ferry to get there, the whole treated to beautiful uninterrupted views of miles and miles of ocean and the several islands that make up the country of Fiji. As we approached the island, all the staff was lined up on the beach playing instruments, dancing and singing a welcome song – which I then came to find out was a tradition for almost all resorts on the islands.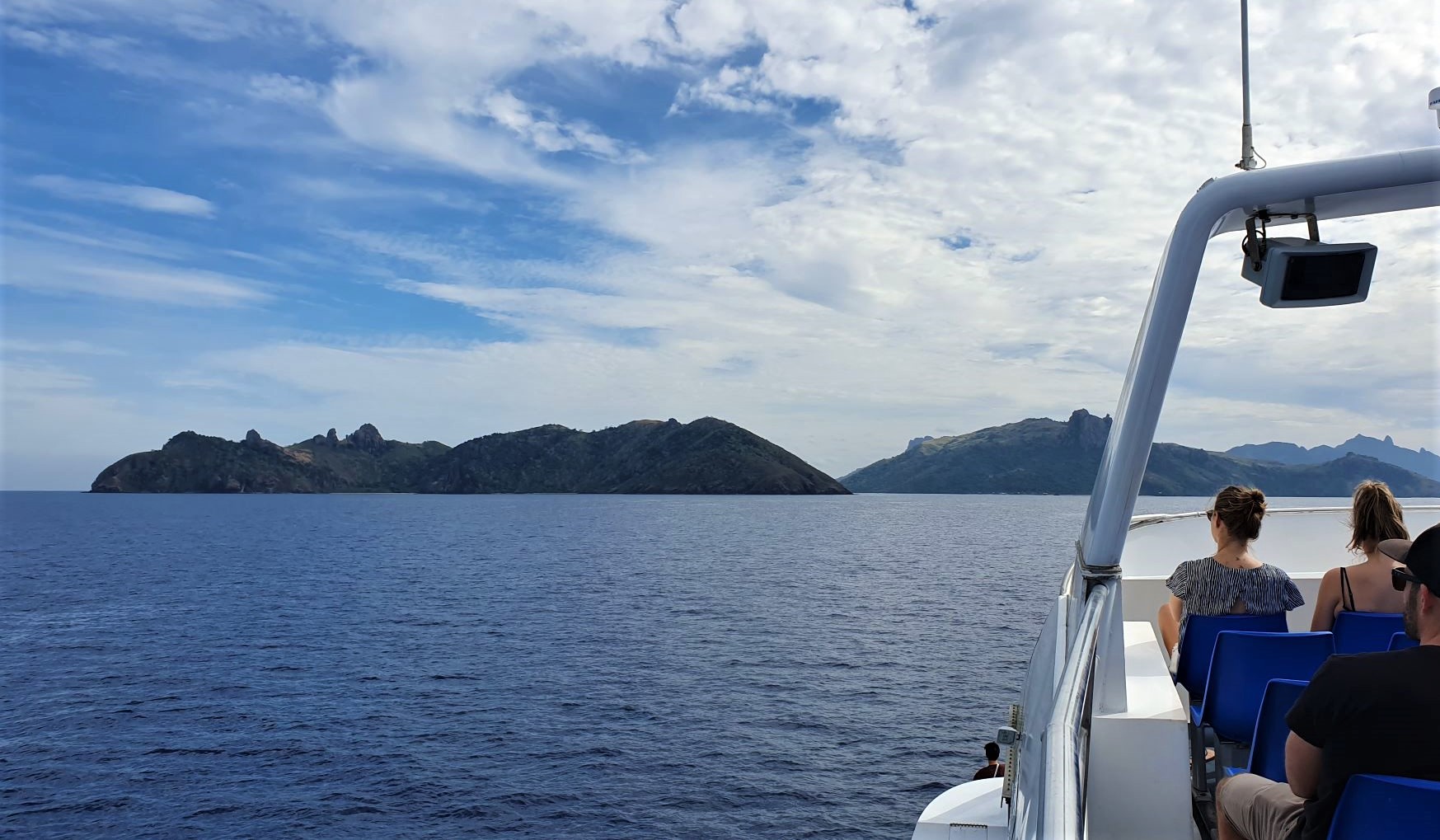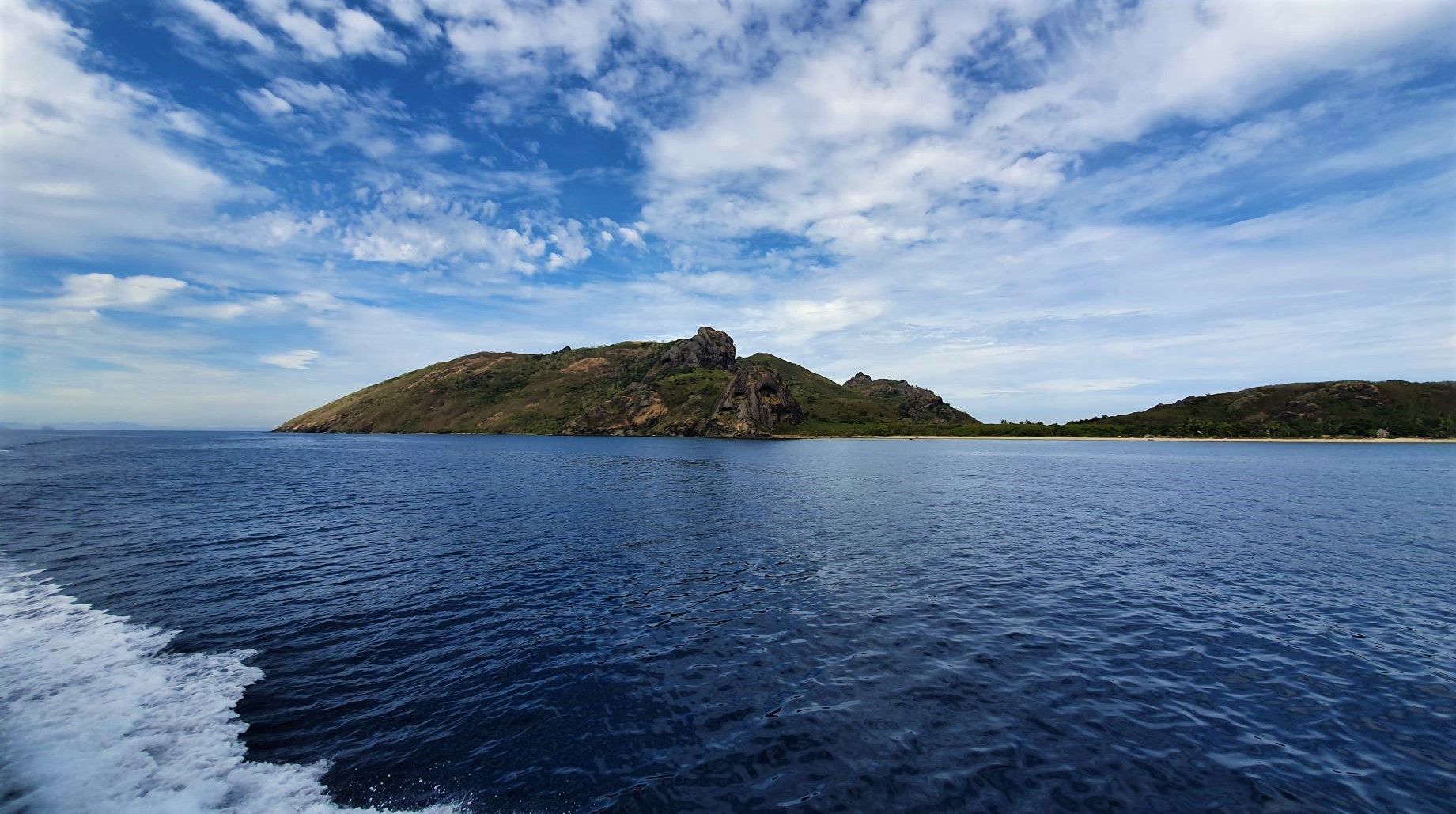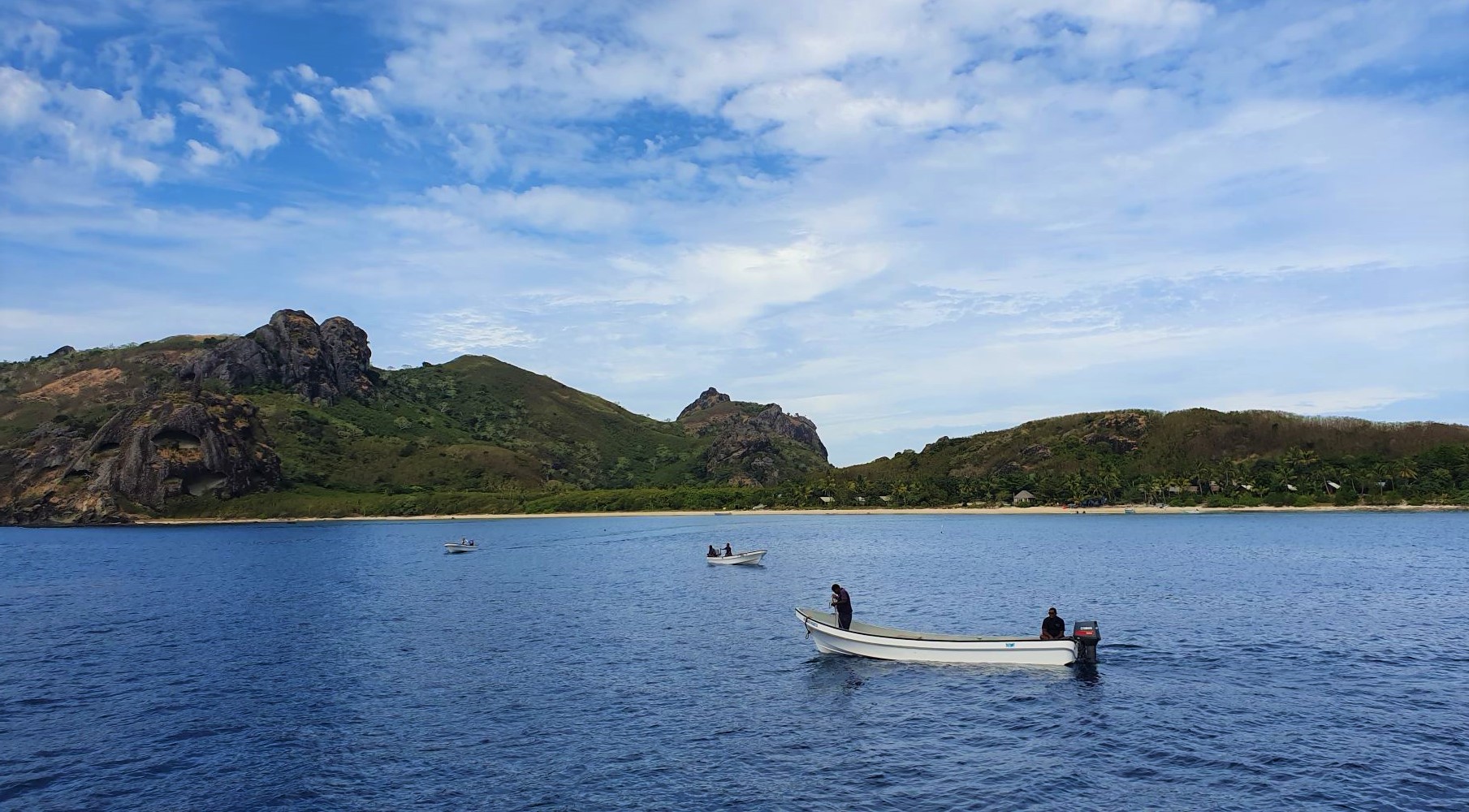 The ferry ride to Kuata (above) and the Barefoot Kuata Island Resort (below).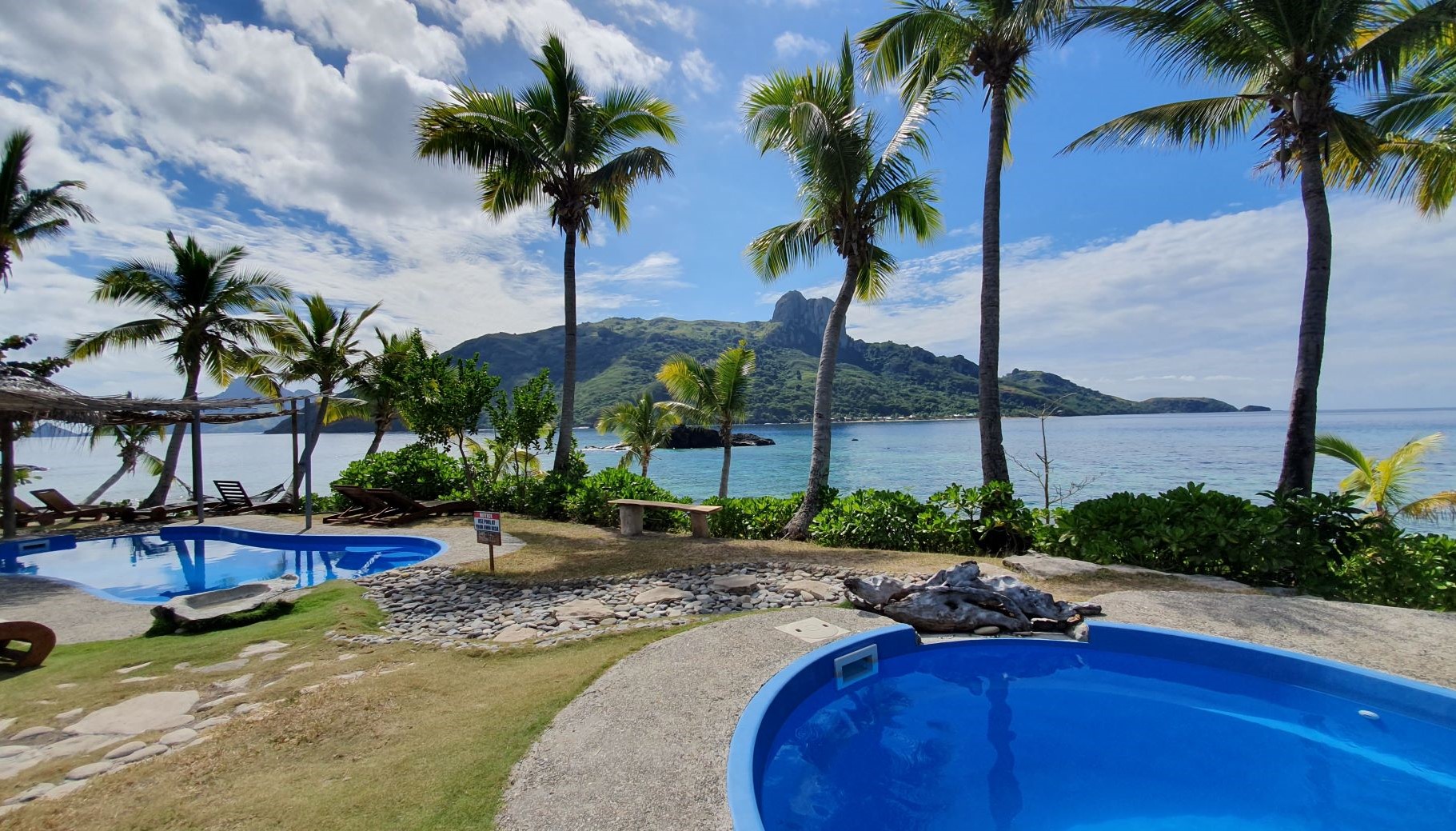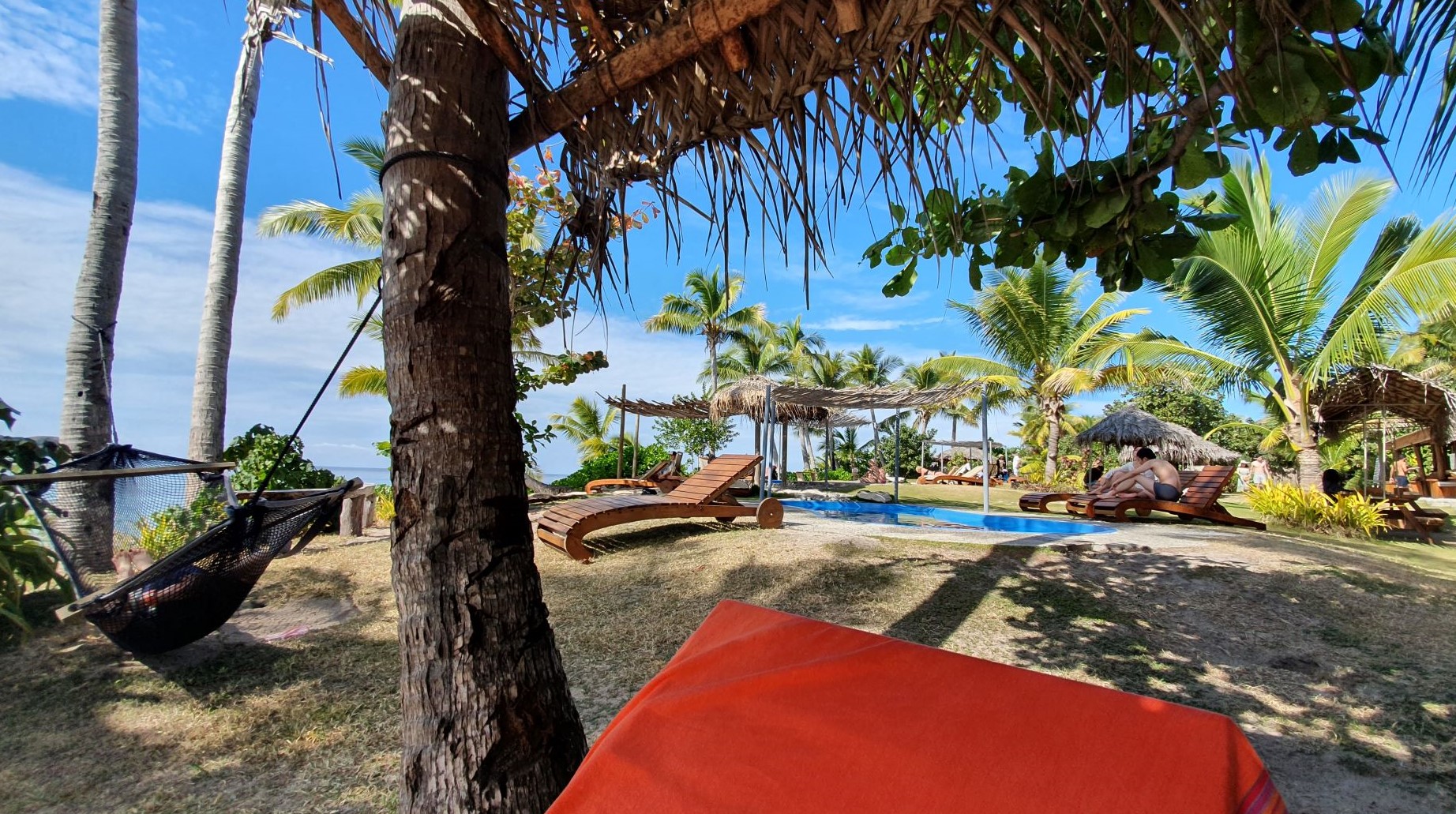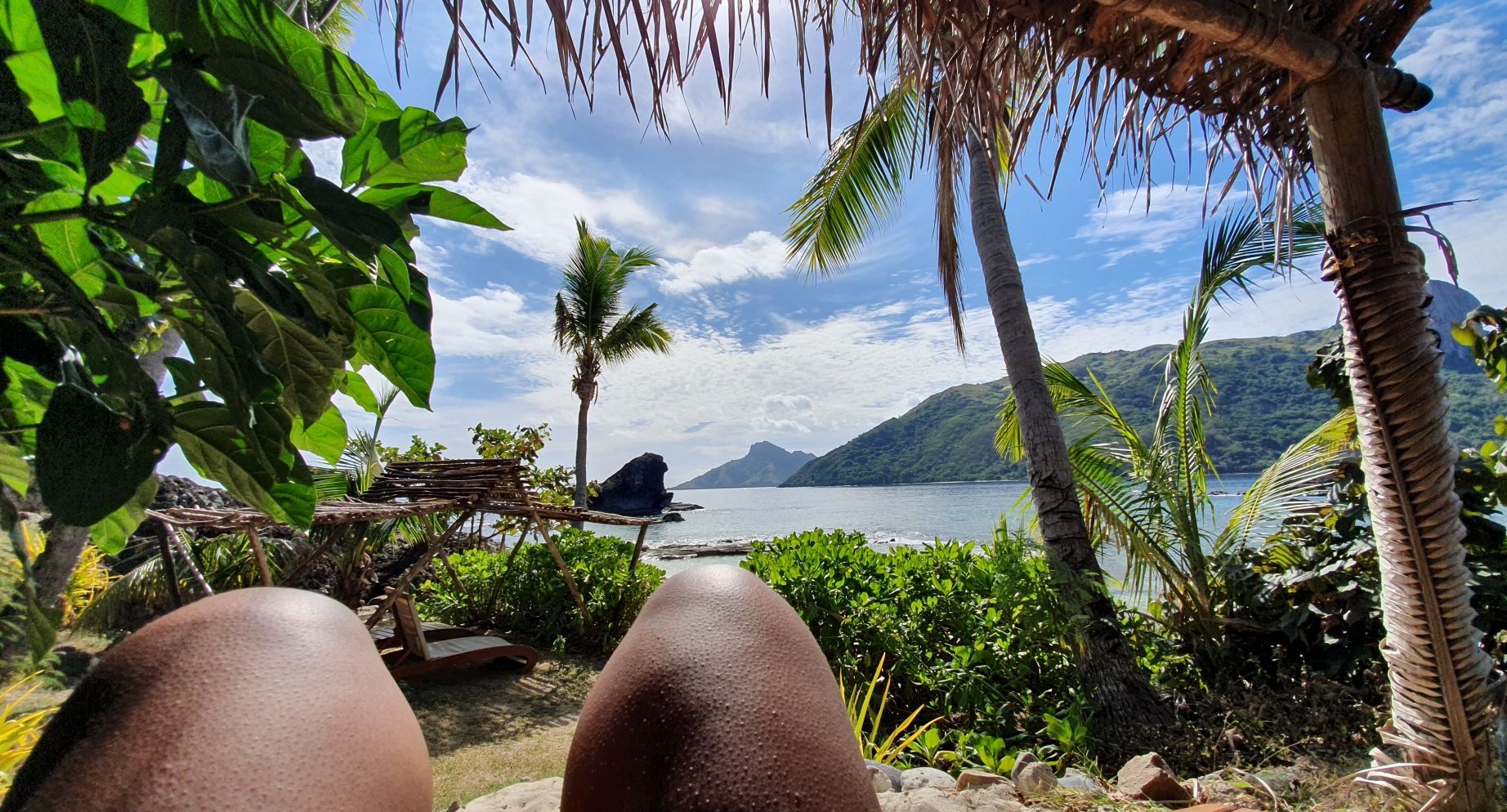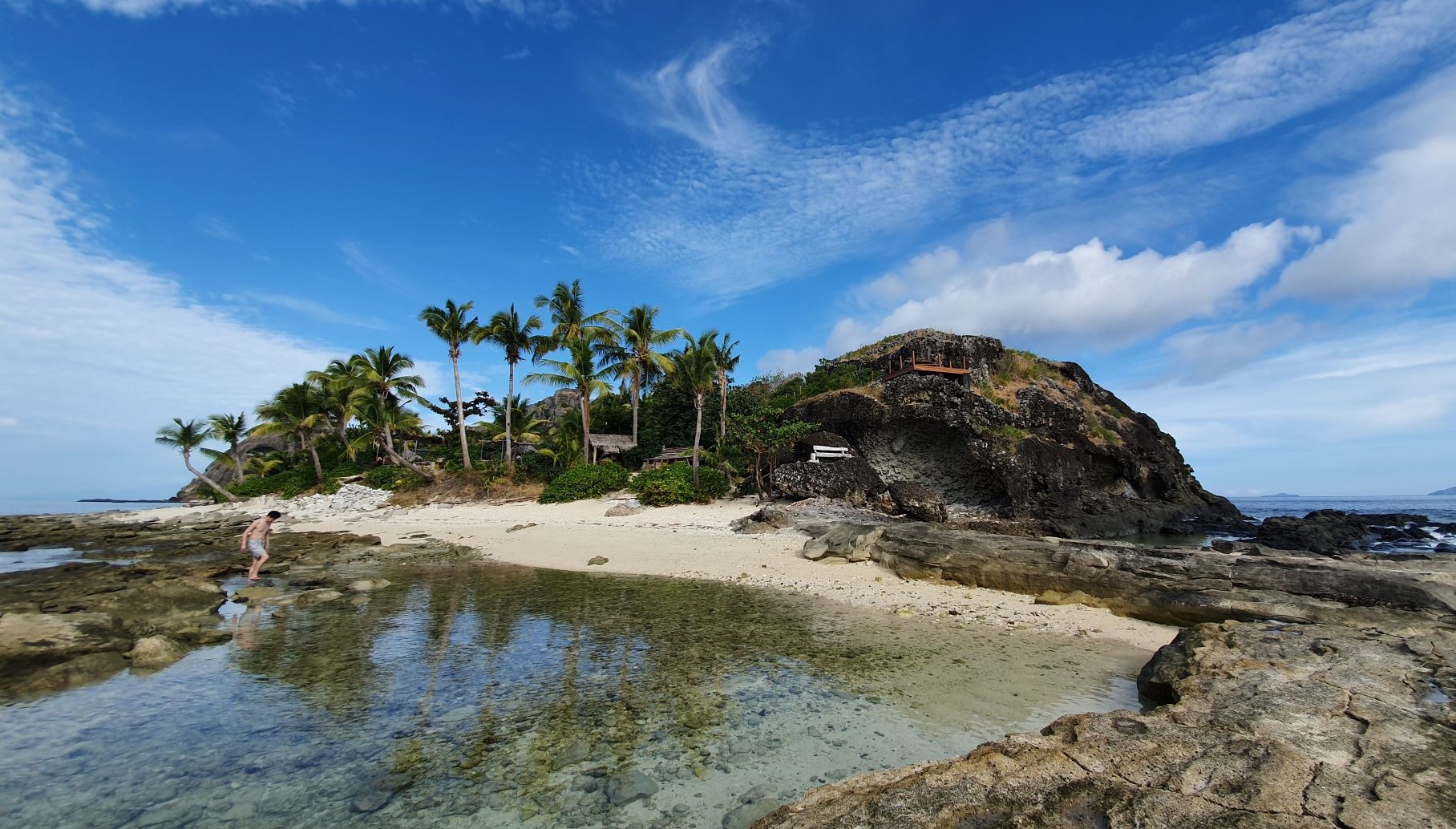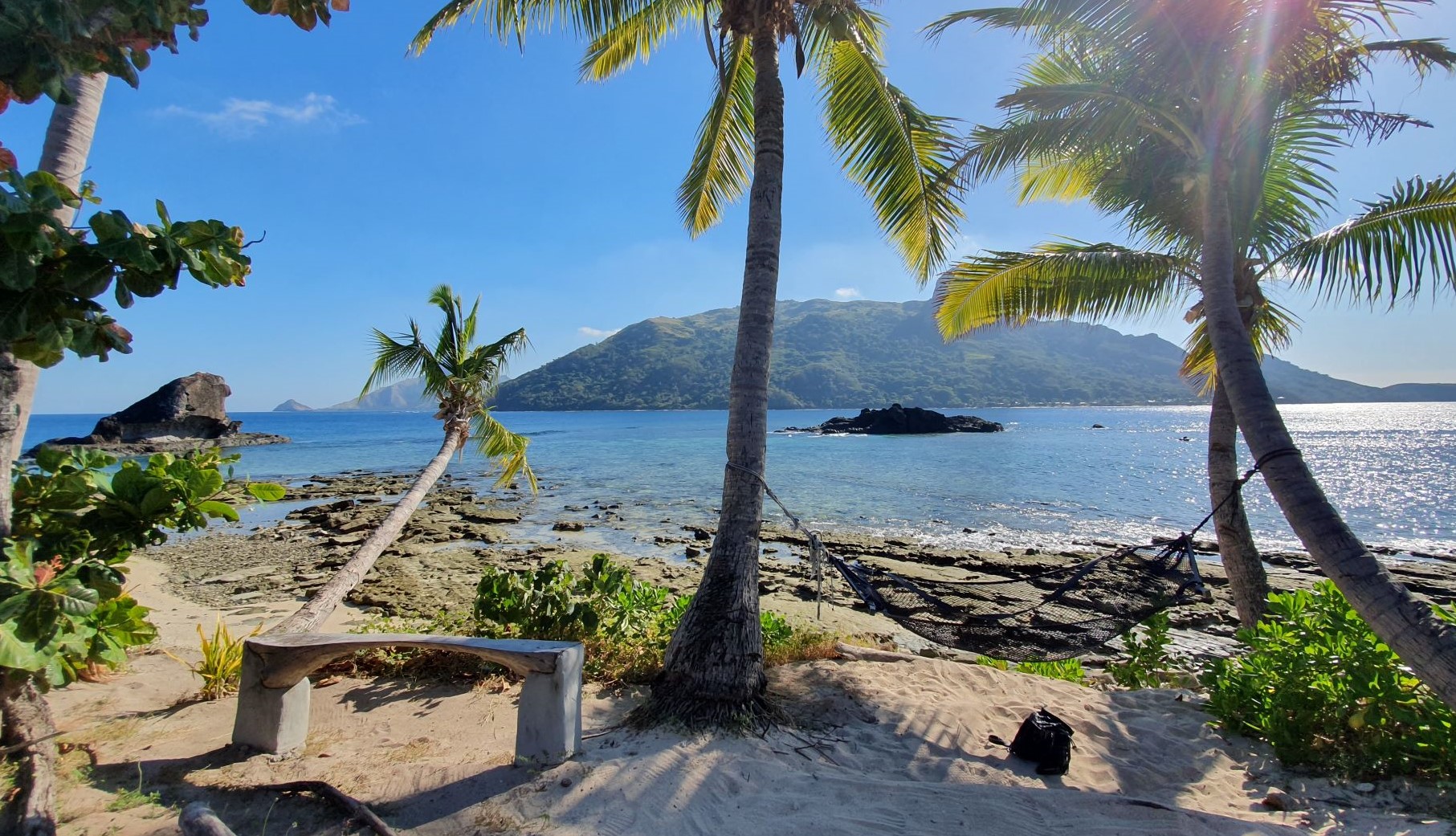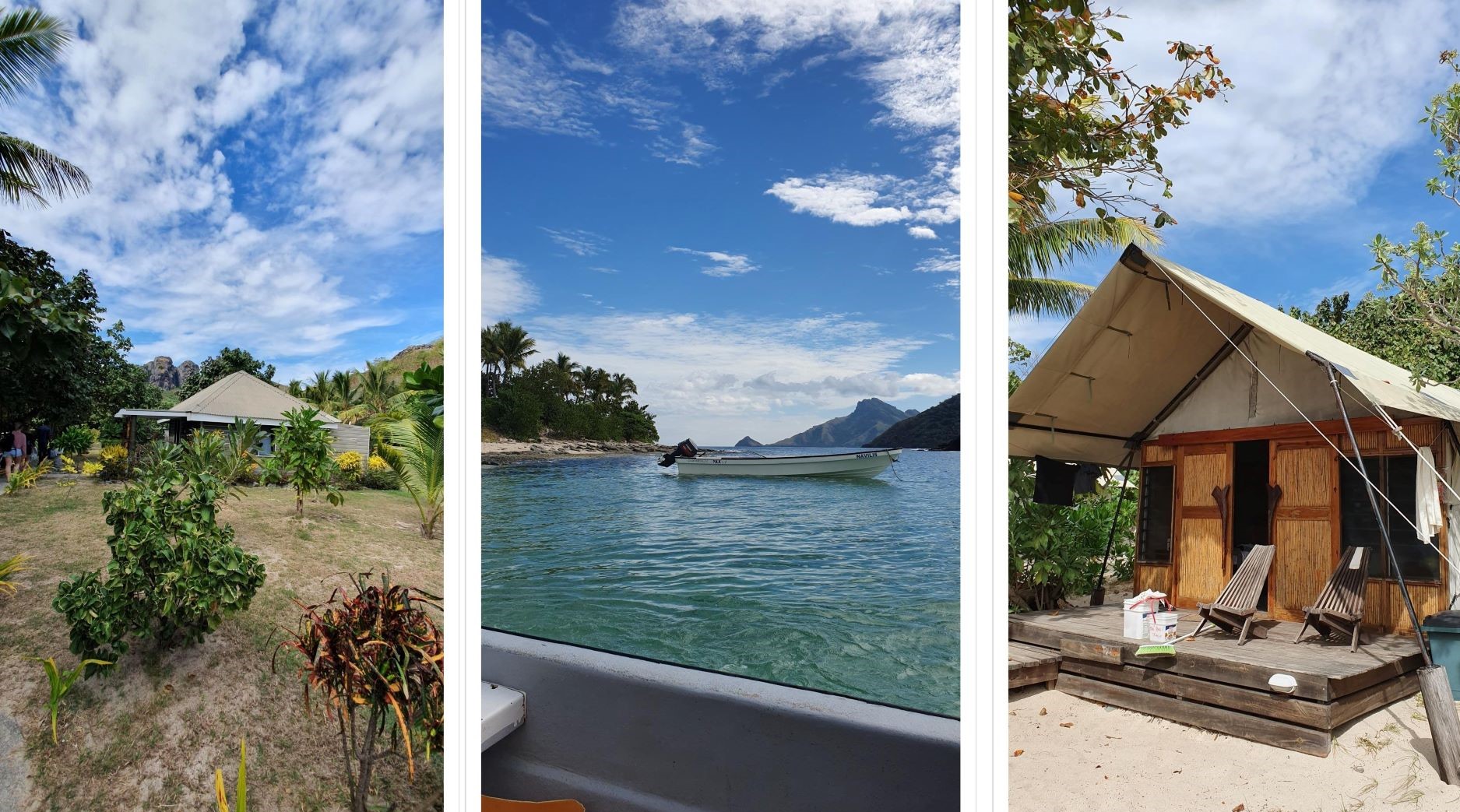 When we arrived on the island, we had about 10 minutes to check in, drop our bags, and head back to the beach to catch the boat that was taking us out to do some snorkelling with Reef Sharks. After two hours sitting on a boat, it was pretty expeditious to say the least! Nonetheless, it was also very exciting. We took the little speed boats about 20 minutes out and stopped at a spot in the middle of the ocean with nothing surrounding us but water as far as the eye could see. We then hopped on in and got to snorkel alongside some pretty coral and a few fishy friends.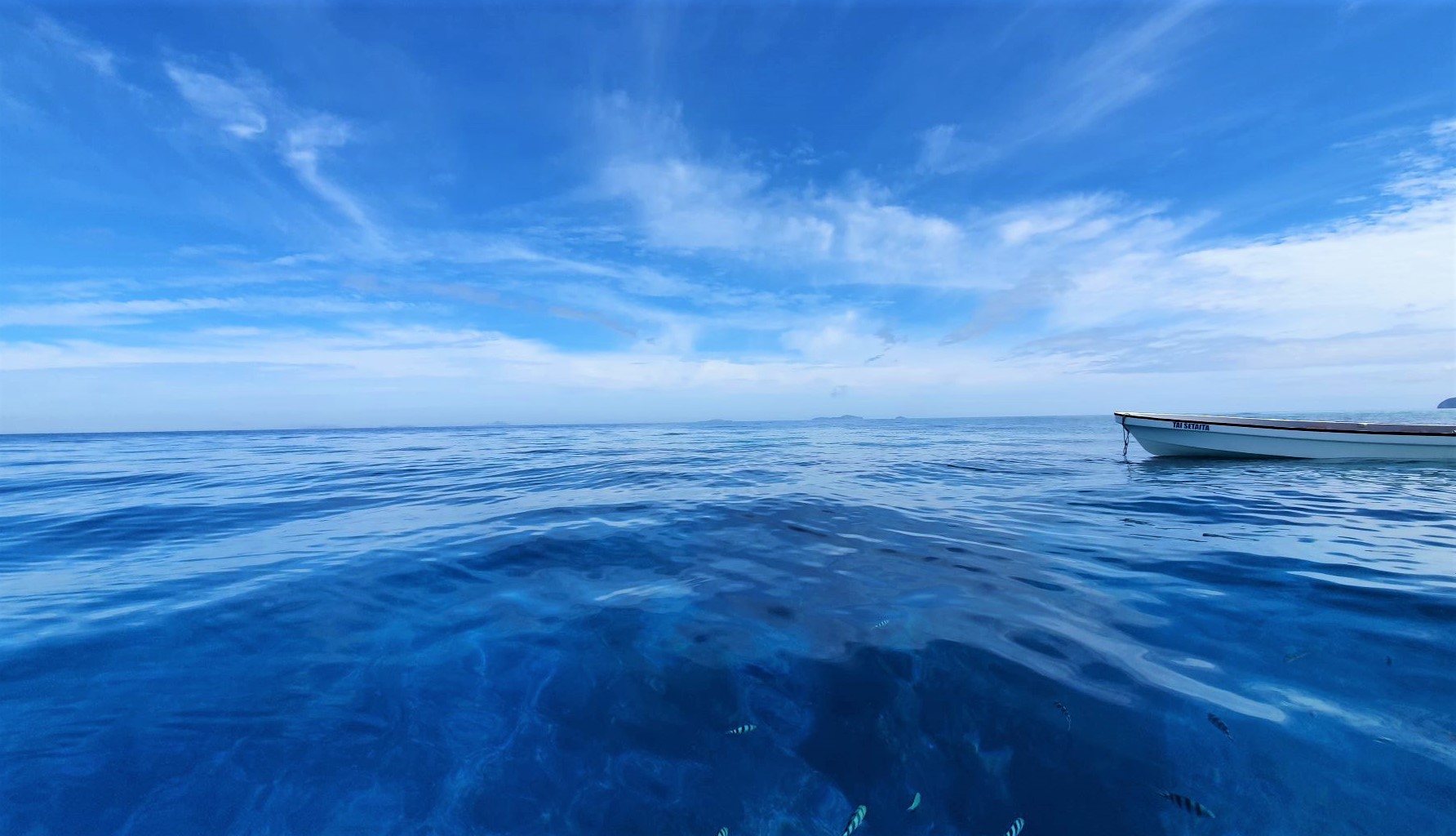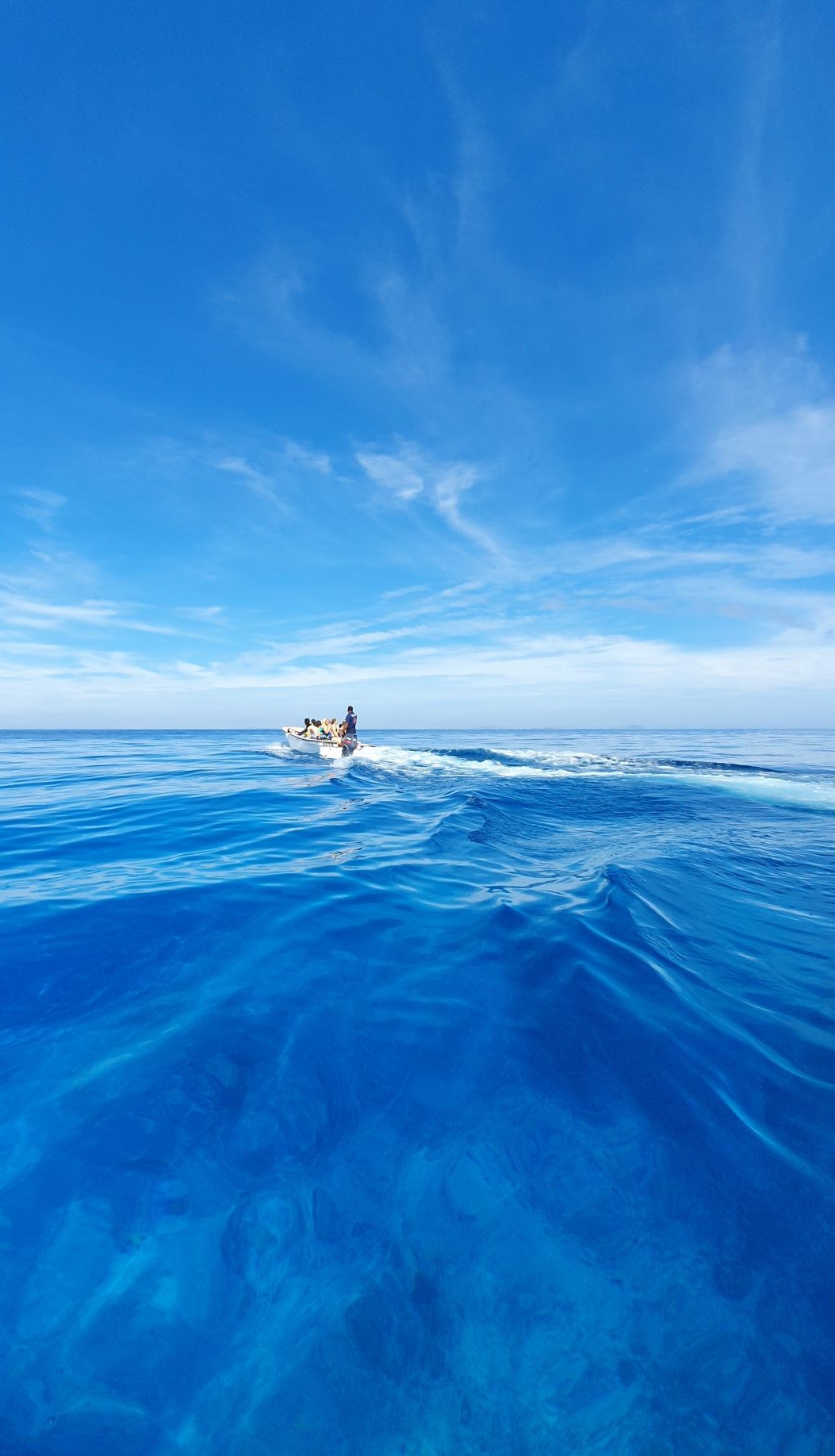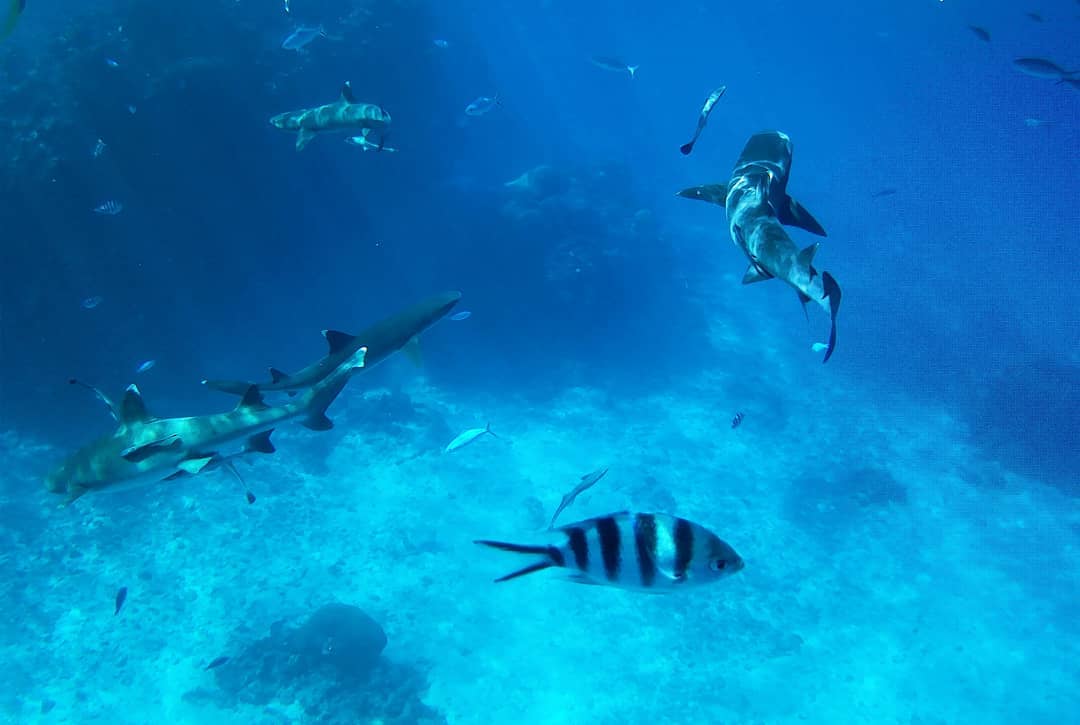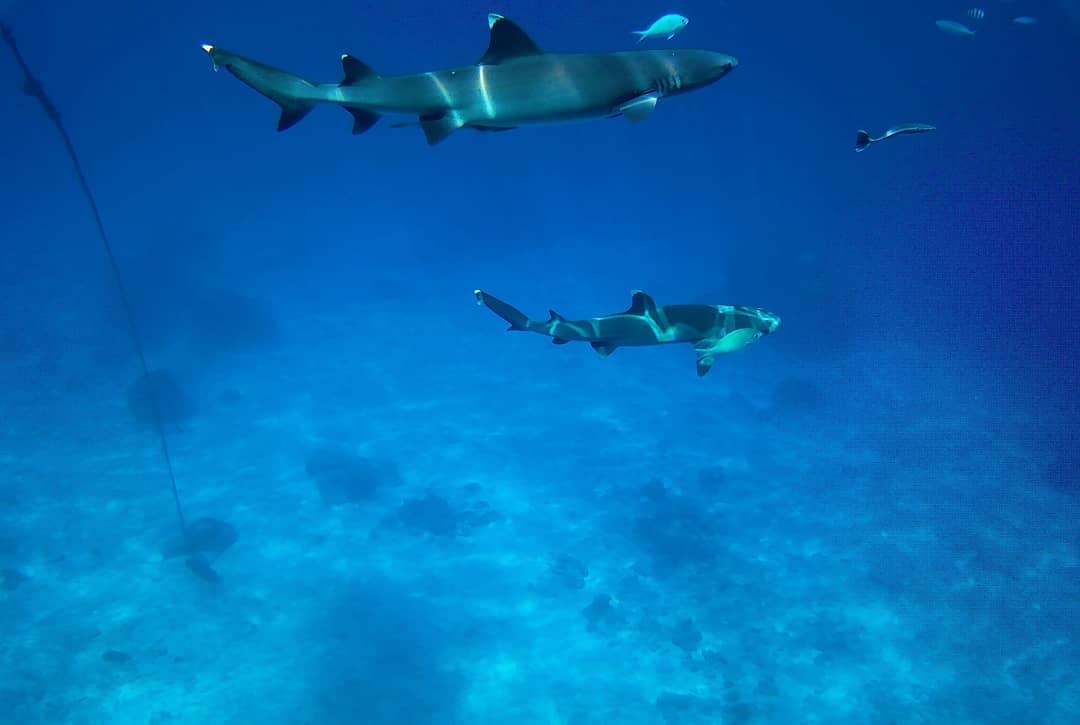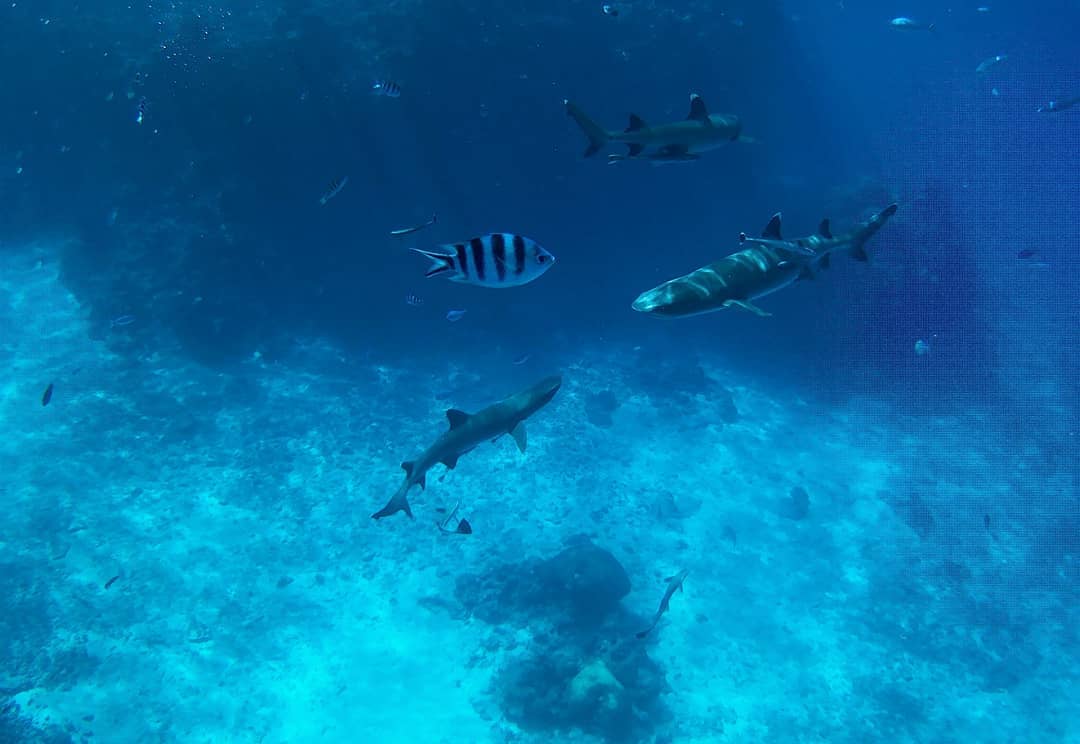 Though the sharks started off at the bottom of the ocean floor, and were hard to reach at first, after a few minutes they started swimming up and actually got pretty close to us!
As we were on such an enormous high after that incredible experience, I didn't even realise how hungry I was until we got back to the island and headed straight for lunch. While we ate, we were treated to the wonderful musical stylings of the resort staff who sang us gorgeous traditional songs. A little after lunch, a small group of hotel guests went out for an island hike, where one of the staff members showed us a few different viewpoints that had indescribable views over the landscape, as well as taught us a little about the surrounding islands and villages.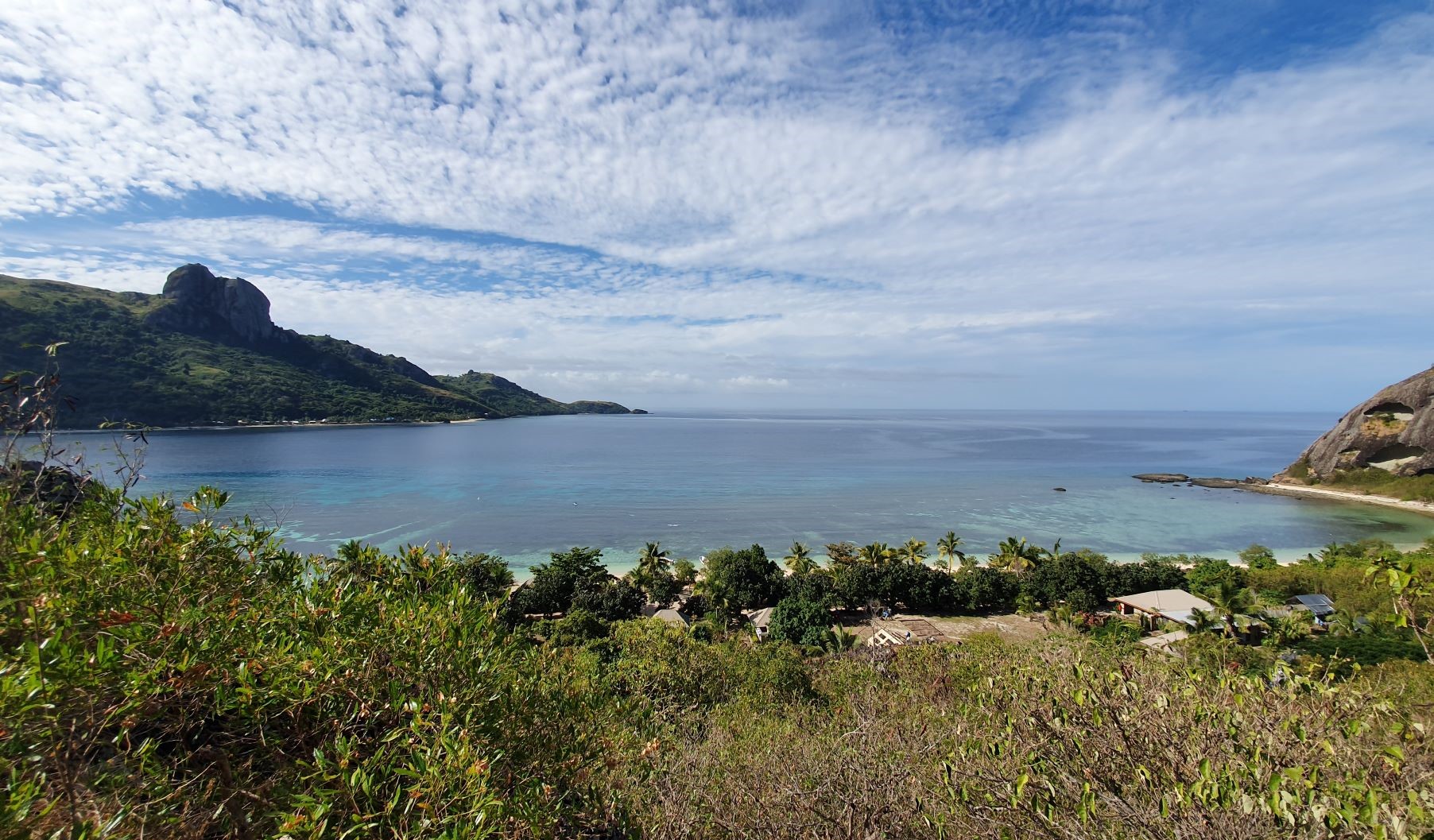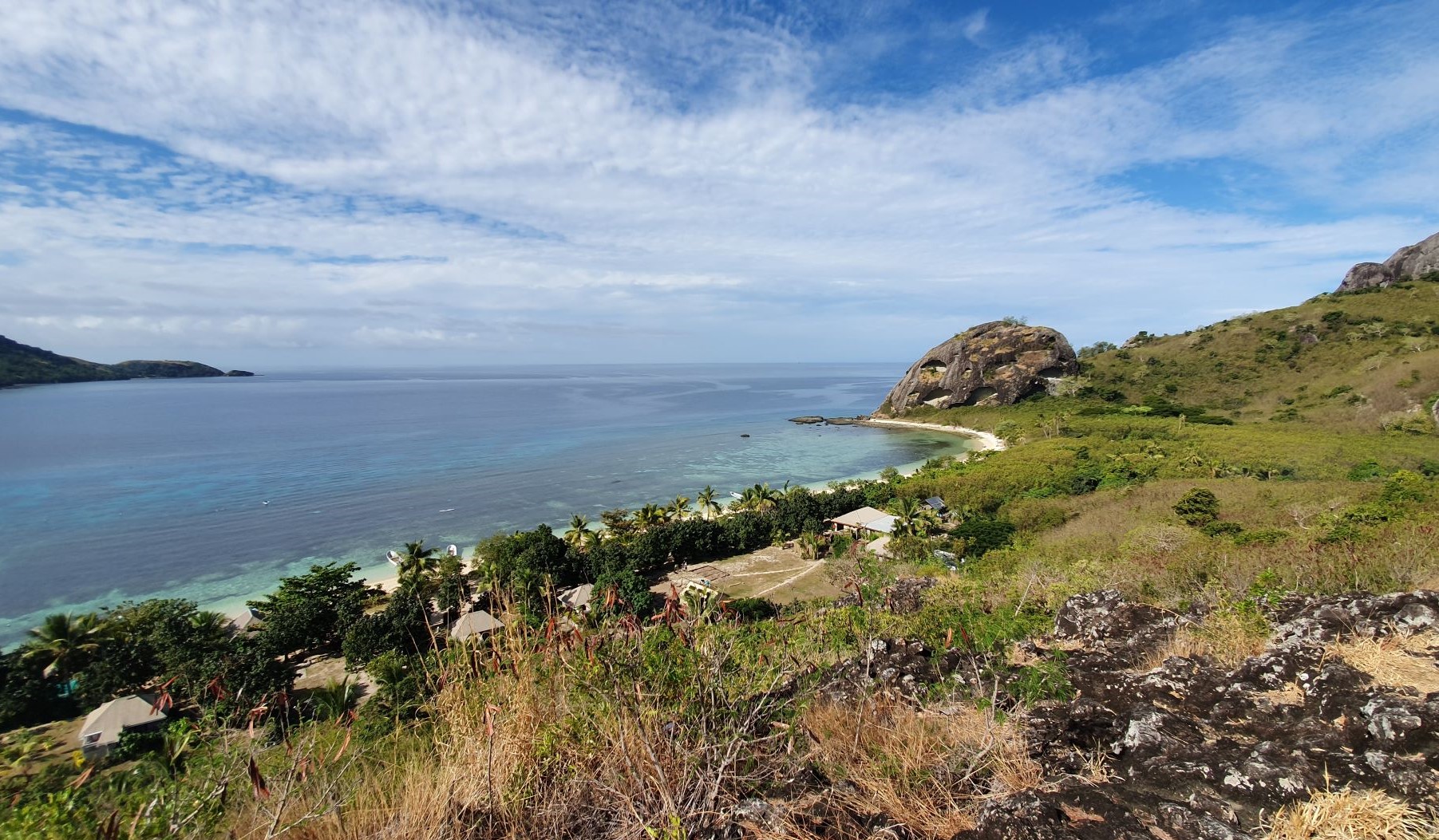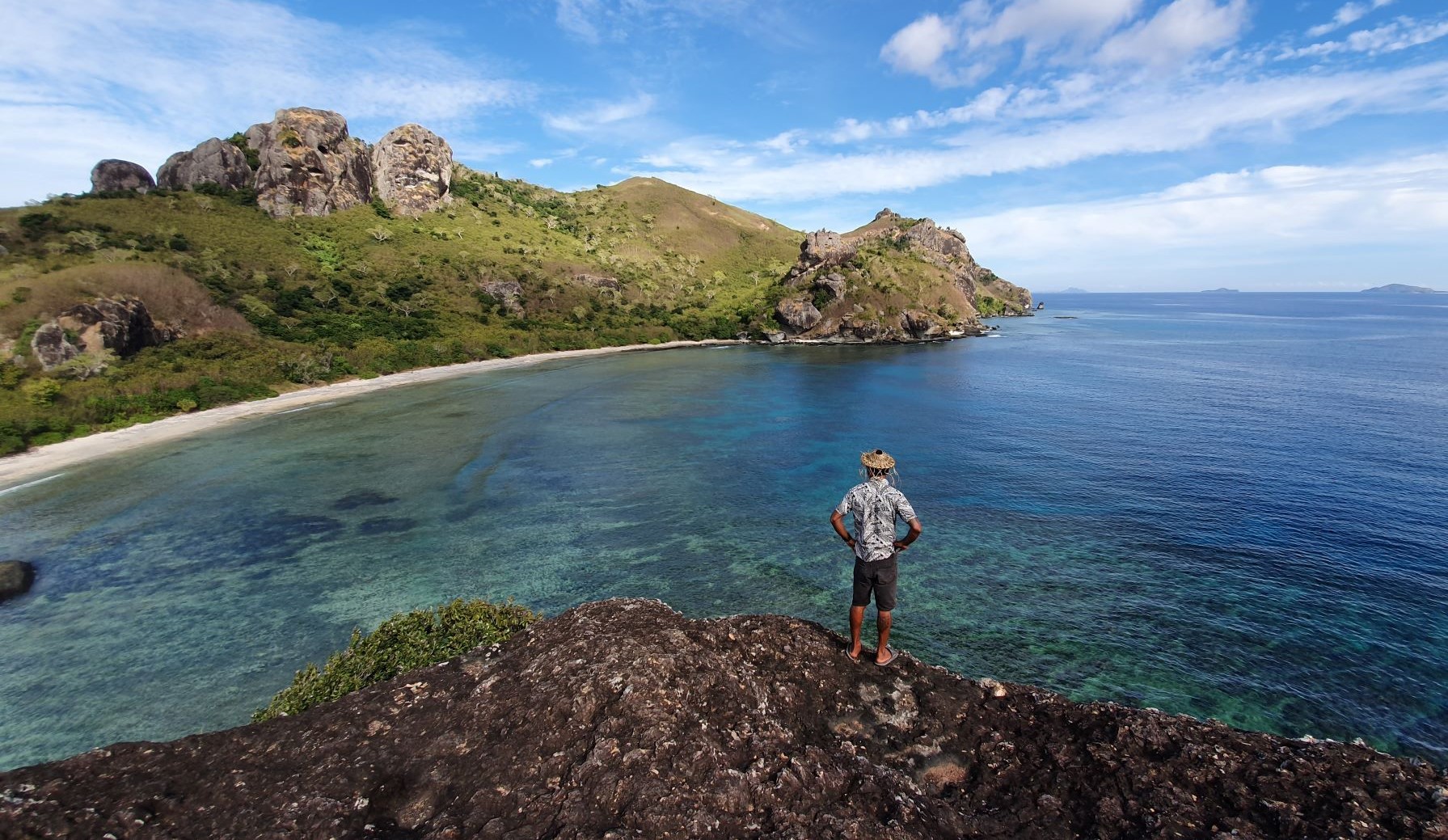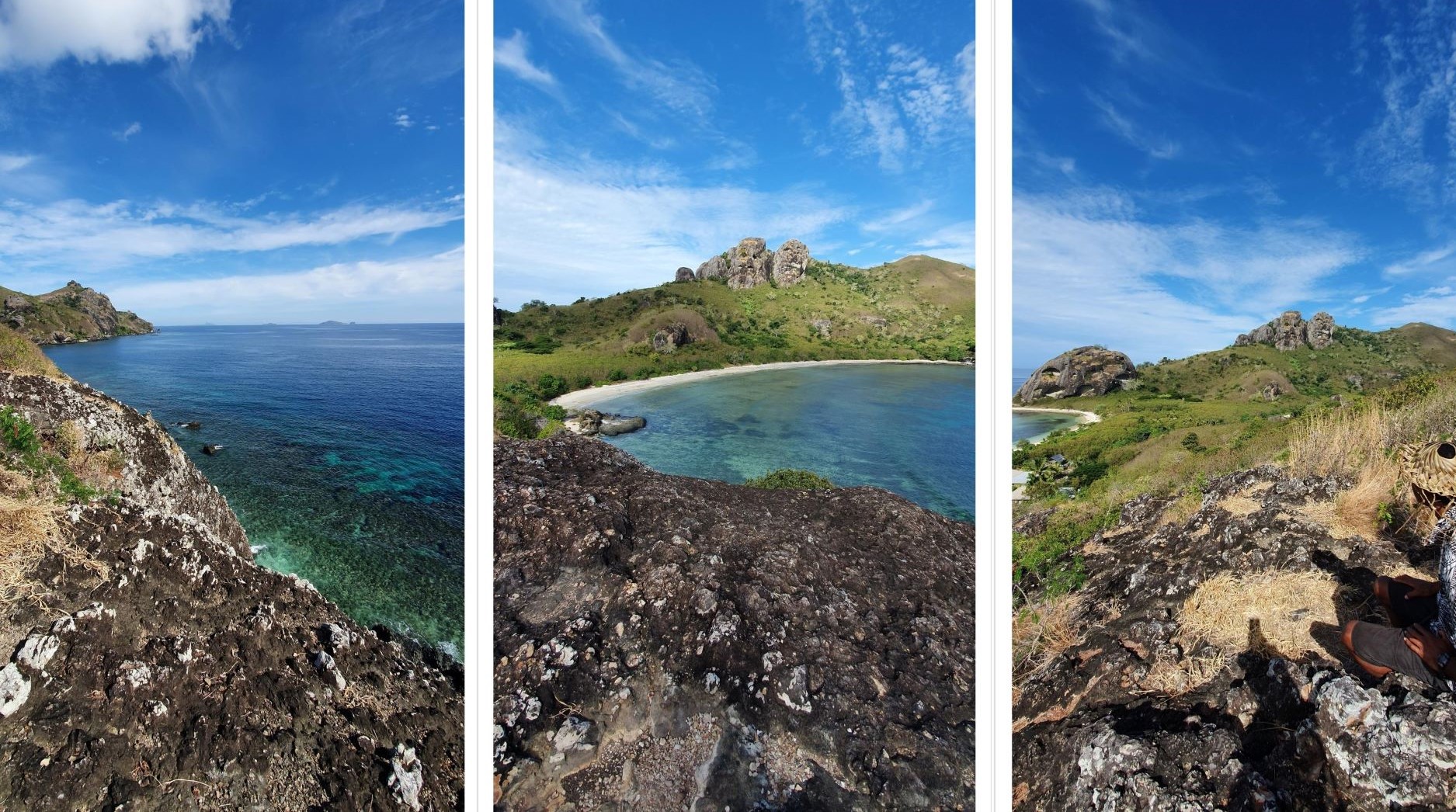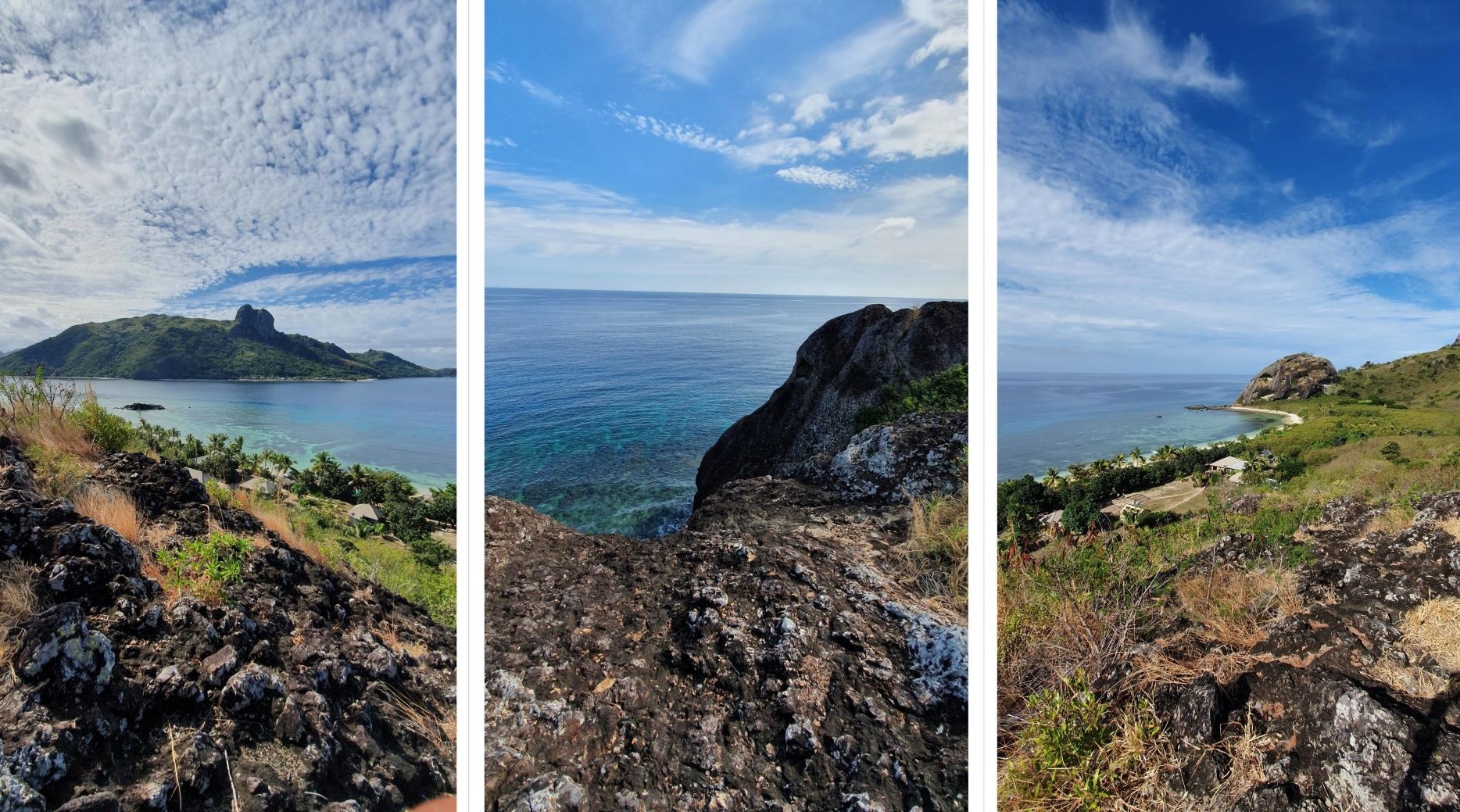 Kuata island is home only to the Barefoot Resort and staff accommodation – there is no village on this island. Most of the island, therefore, is untouched lush bush, as is the case with several other islands in the Mamanucas and Yasawas.
The rest of that day was spent relaxing on a hammock on the beach, reading a book, swimming and sipping on fruity cocktails in what can only be described as pure bliss. The next day, at about 11 AM, sadly, it was time to leave. My time on Kuata had been nothing short of amazing and the people there were all so incredible. Having finished with my trip now, I still maintain that is was probably my favourite island that I visited. That said, I also had a pretty amazing time on the other islands I visited.
On my second day, we boarded the ferry to head up north again, this time stopping off at Nanuya Balavu island for the Manta Ray Island Resort. As the name suggests, the big attraction on this and the surrounding islands are the manta rays, and this area boats being the only place in Fiji where you can see them. As with the previous day, as soon as we got off the boat onto the island, we were on another boat to take us swimming with the manta rays. I don't think I have to explain why this was an amazing experience – because of course it was – so I'll just let the pictures do the talking.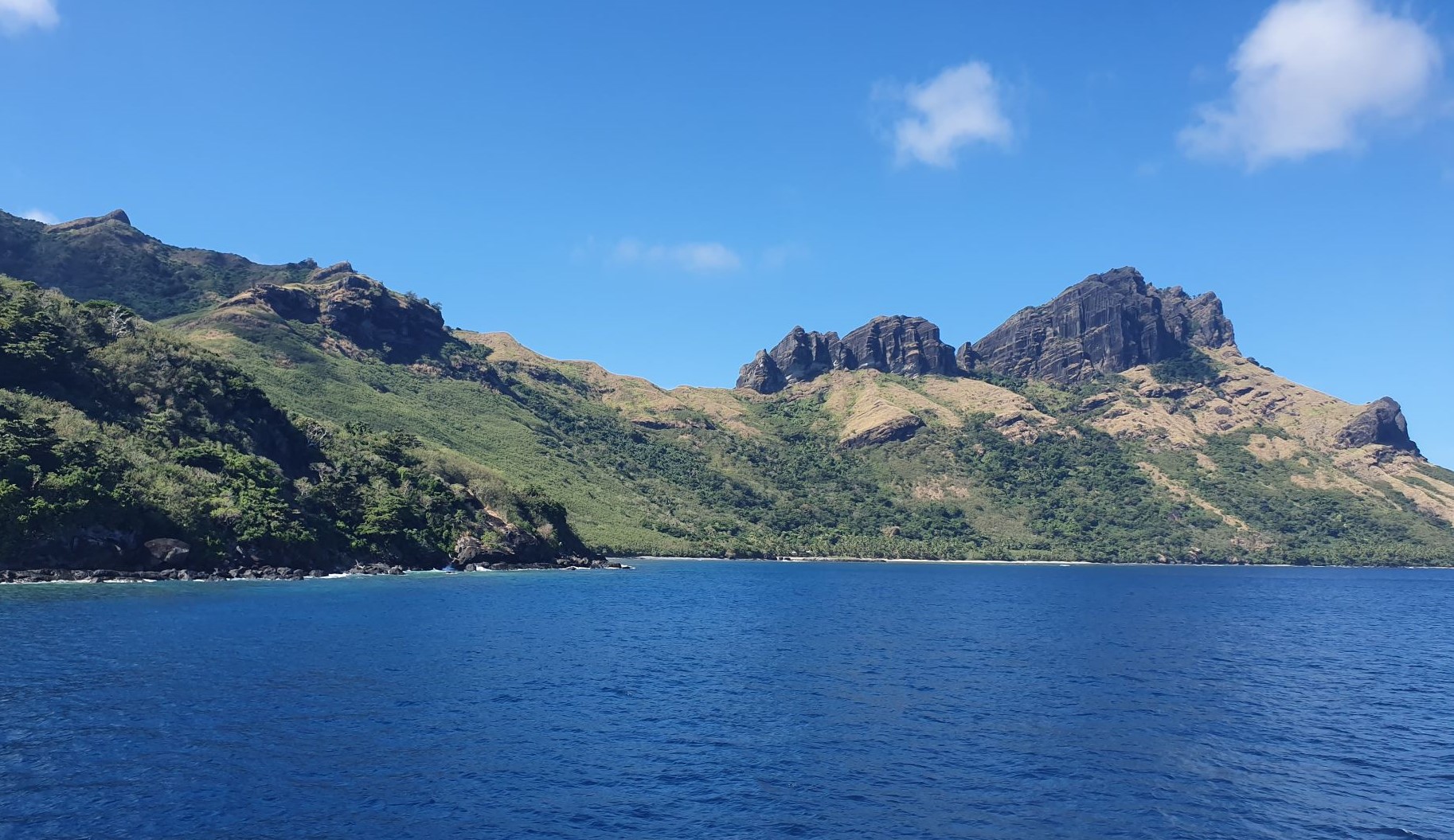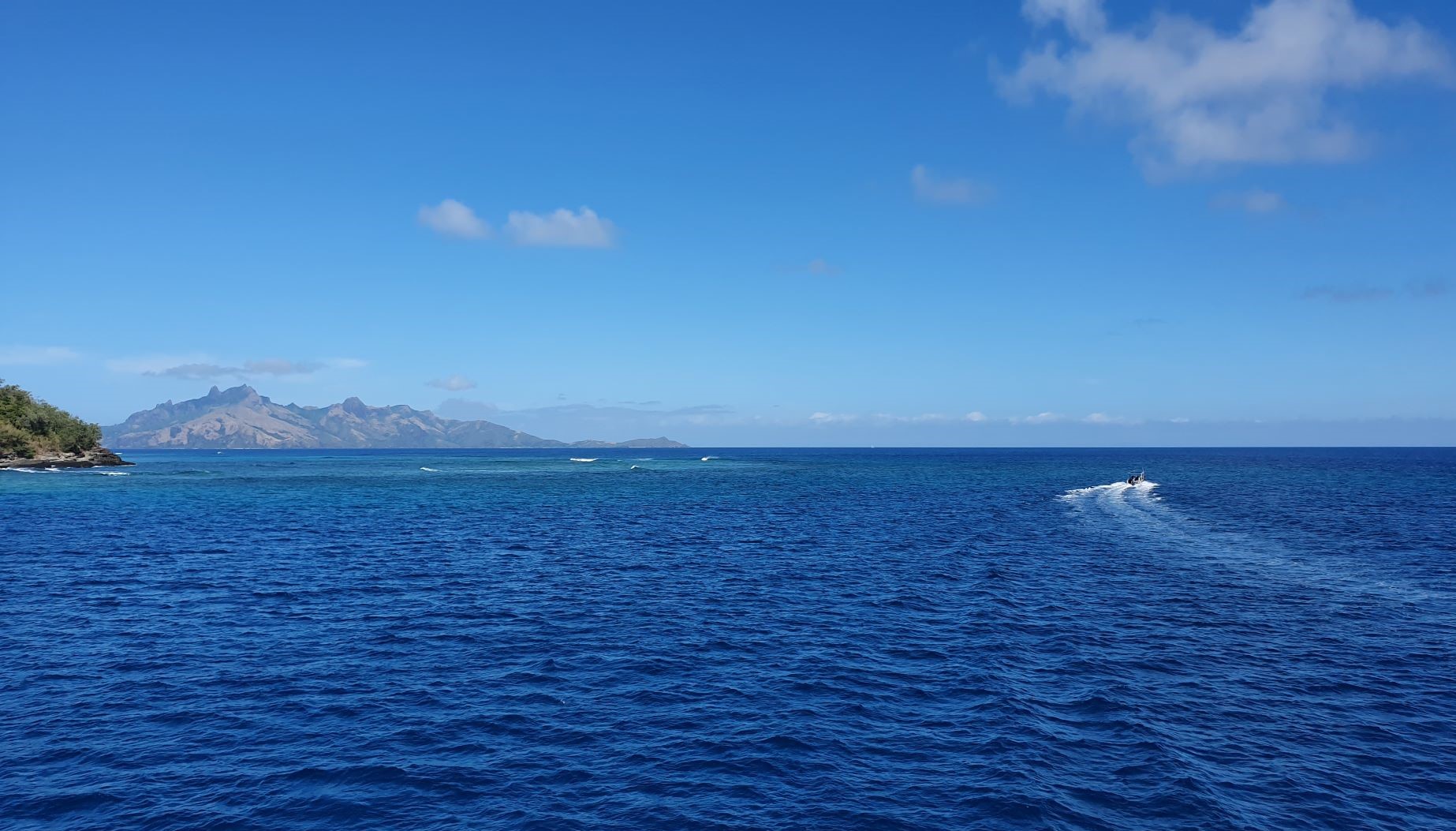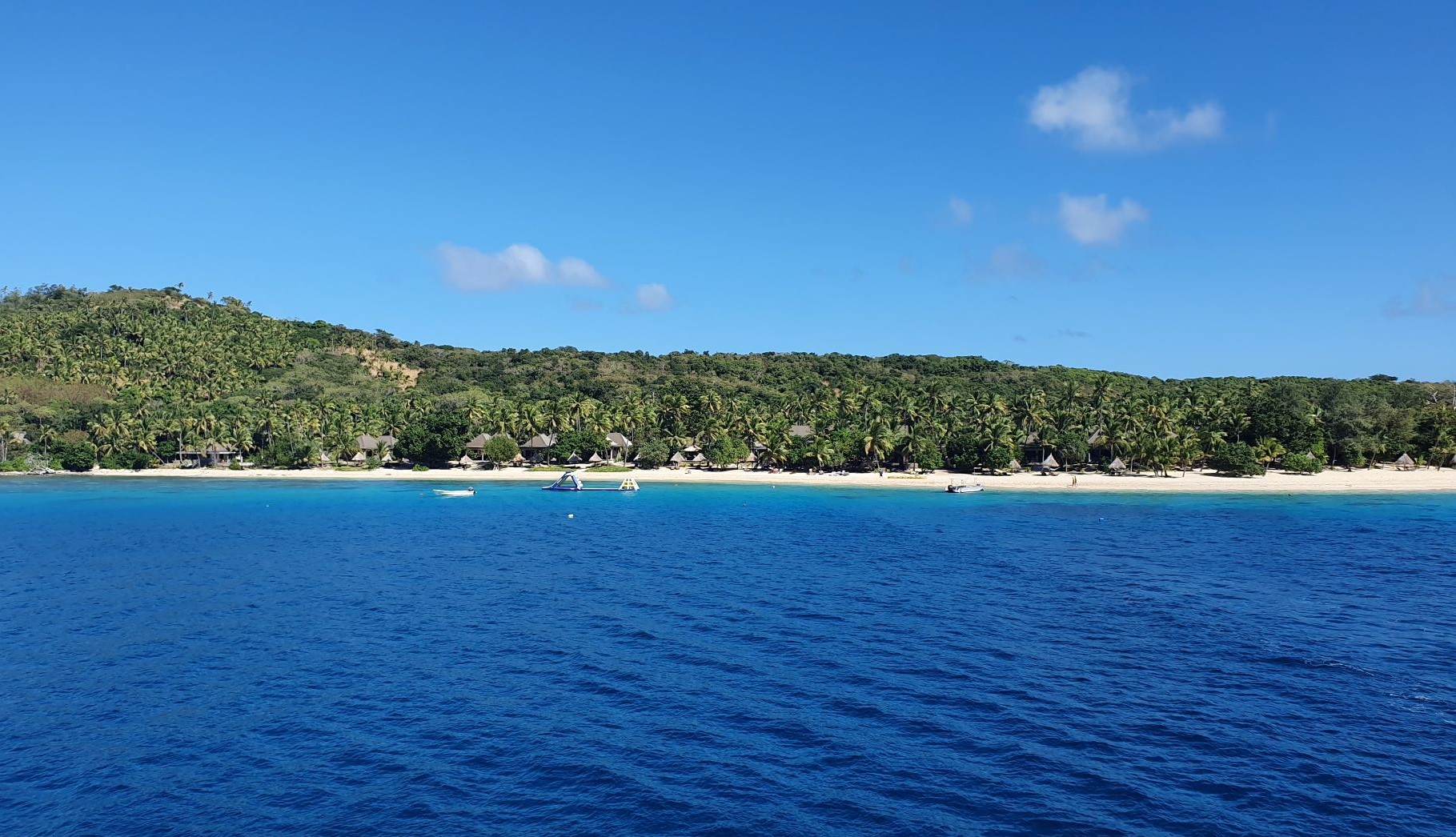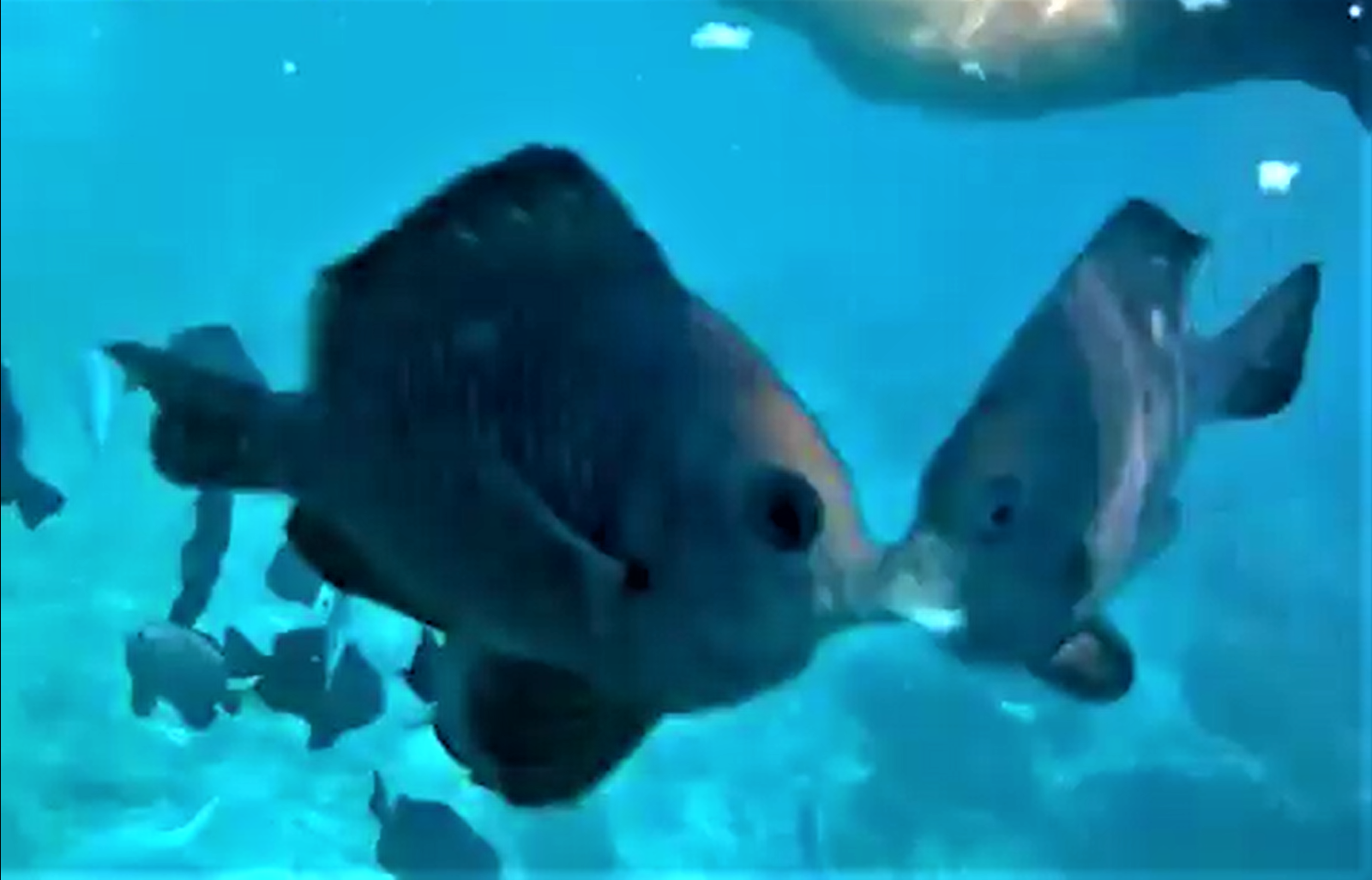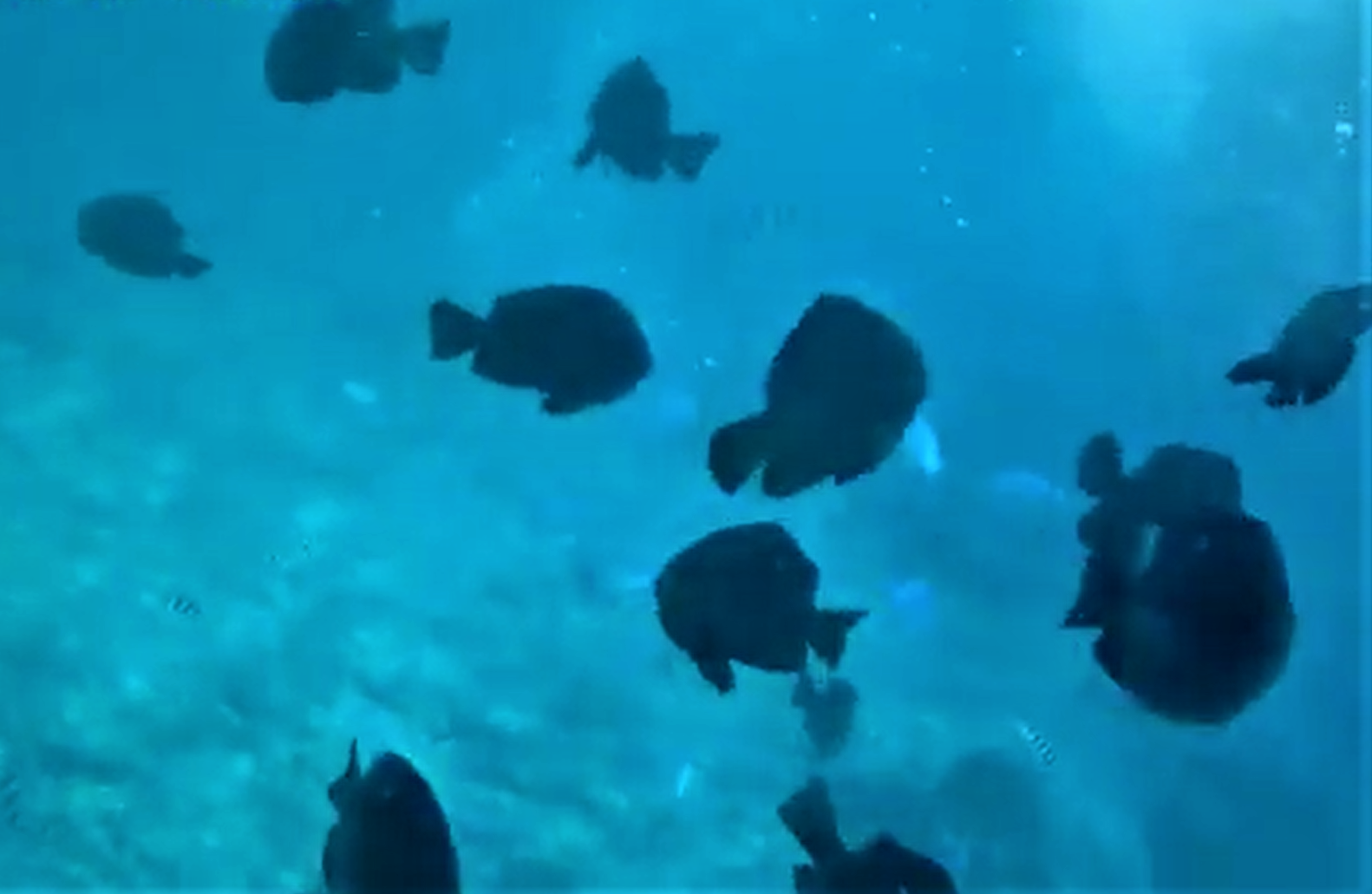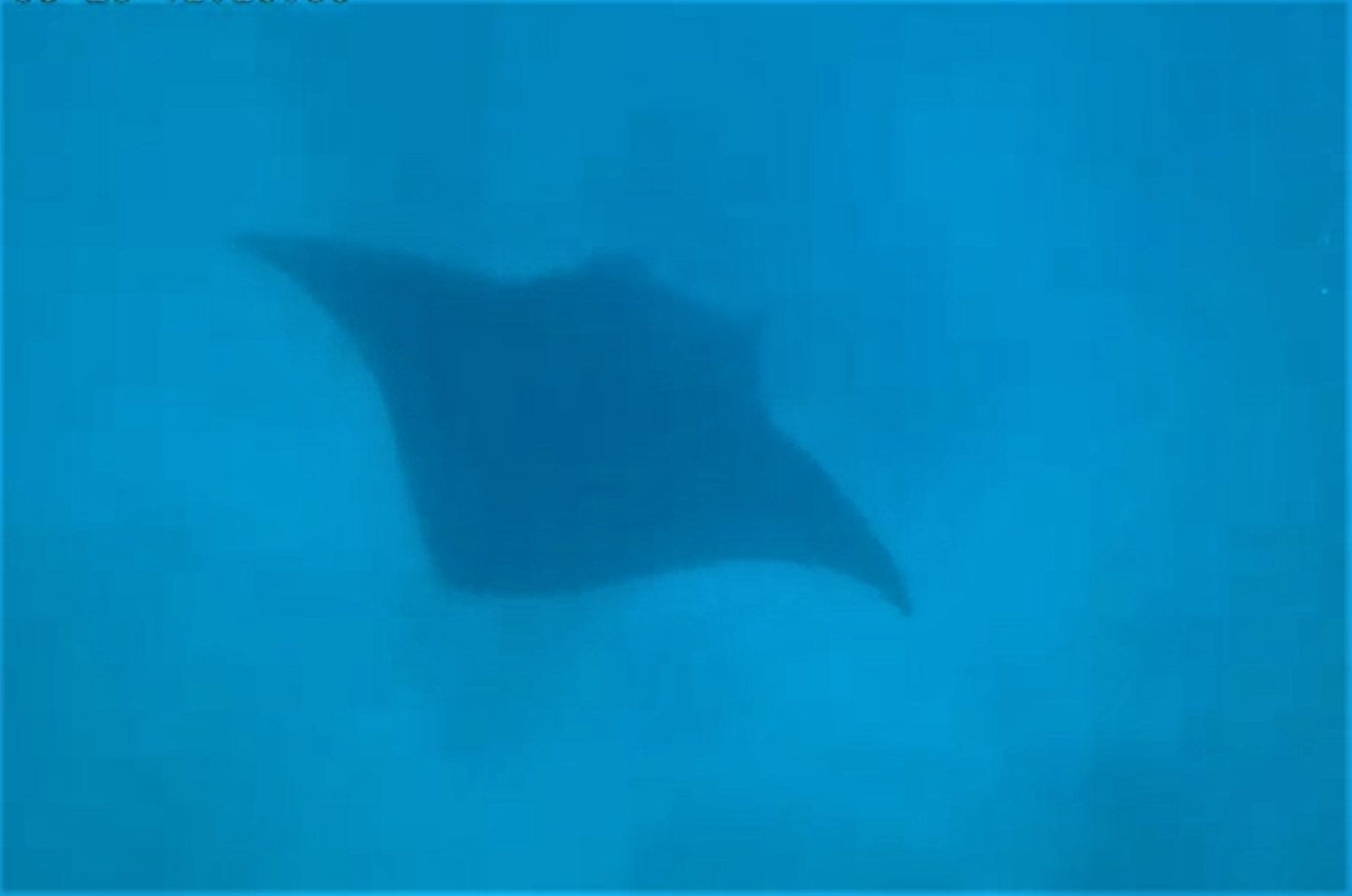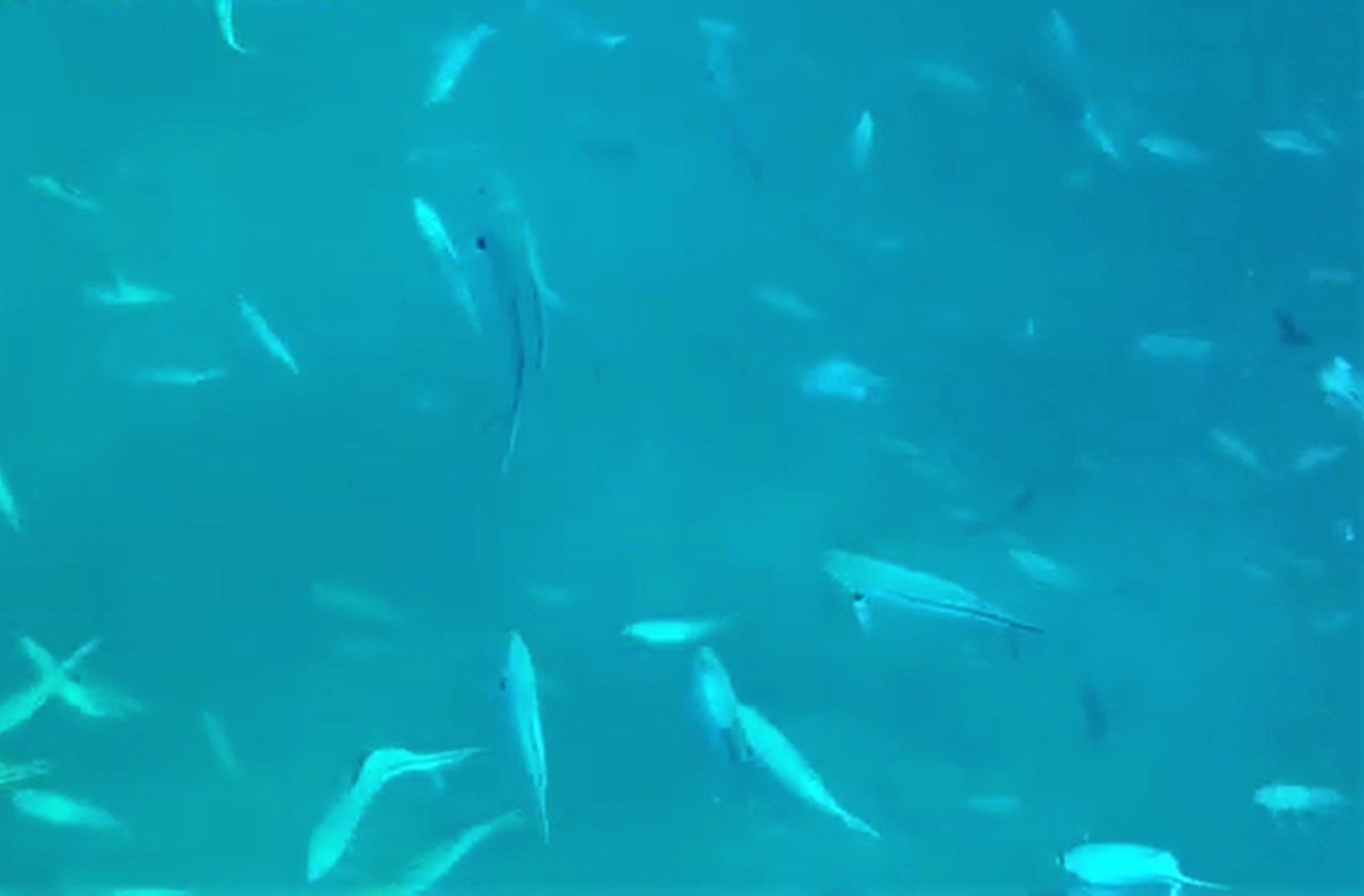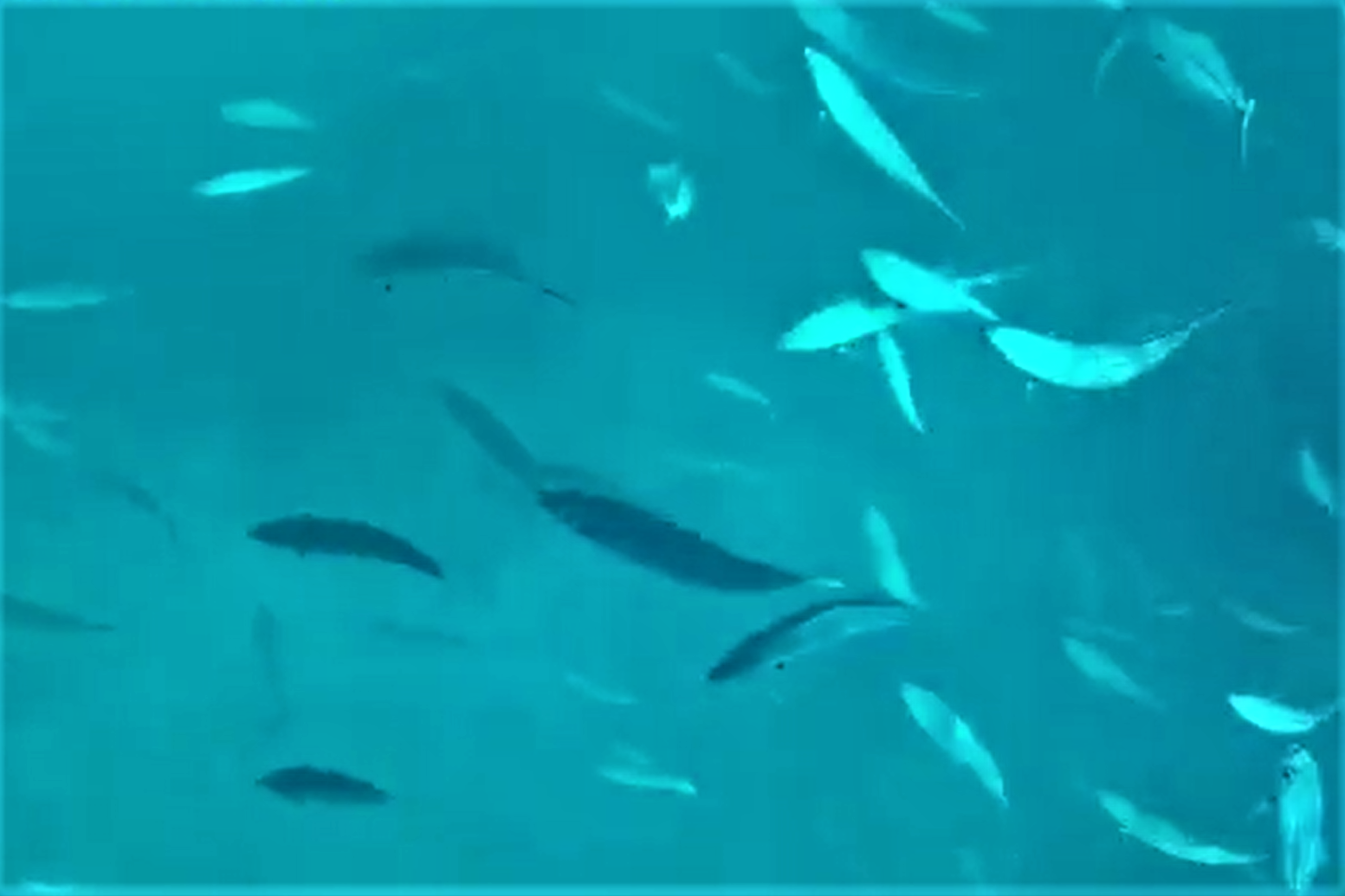 After the swim and after lunch, I went on another island hike where this time I was the only participant. My guide Save took me through some bush at the back of the resort, up to a viewpoint on the highest point of the island. We then walked across the island, coming down on the other side and walking back along the beach. He was super lovely and explained to me all about the different customs of the villages and recounted his life living and growing up on the islands of Fiji. That night, after dinner, the hotel staff put on a game night for its guests. It mostly consisted of silly schoolyard games but was loads of fun nonetheless.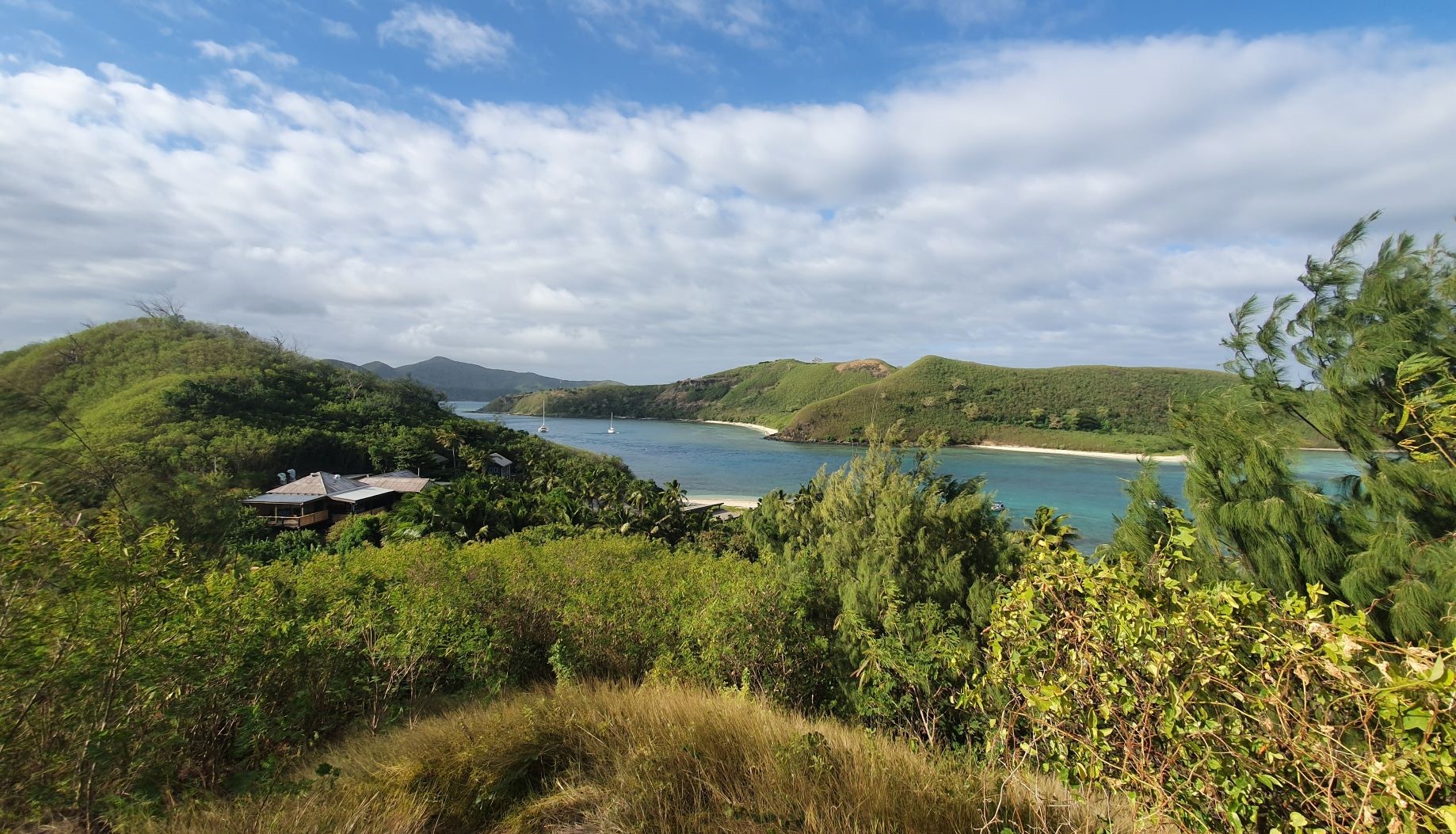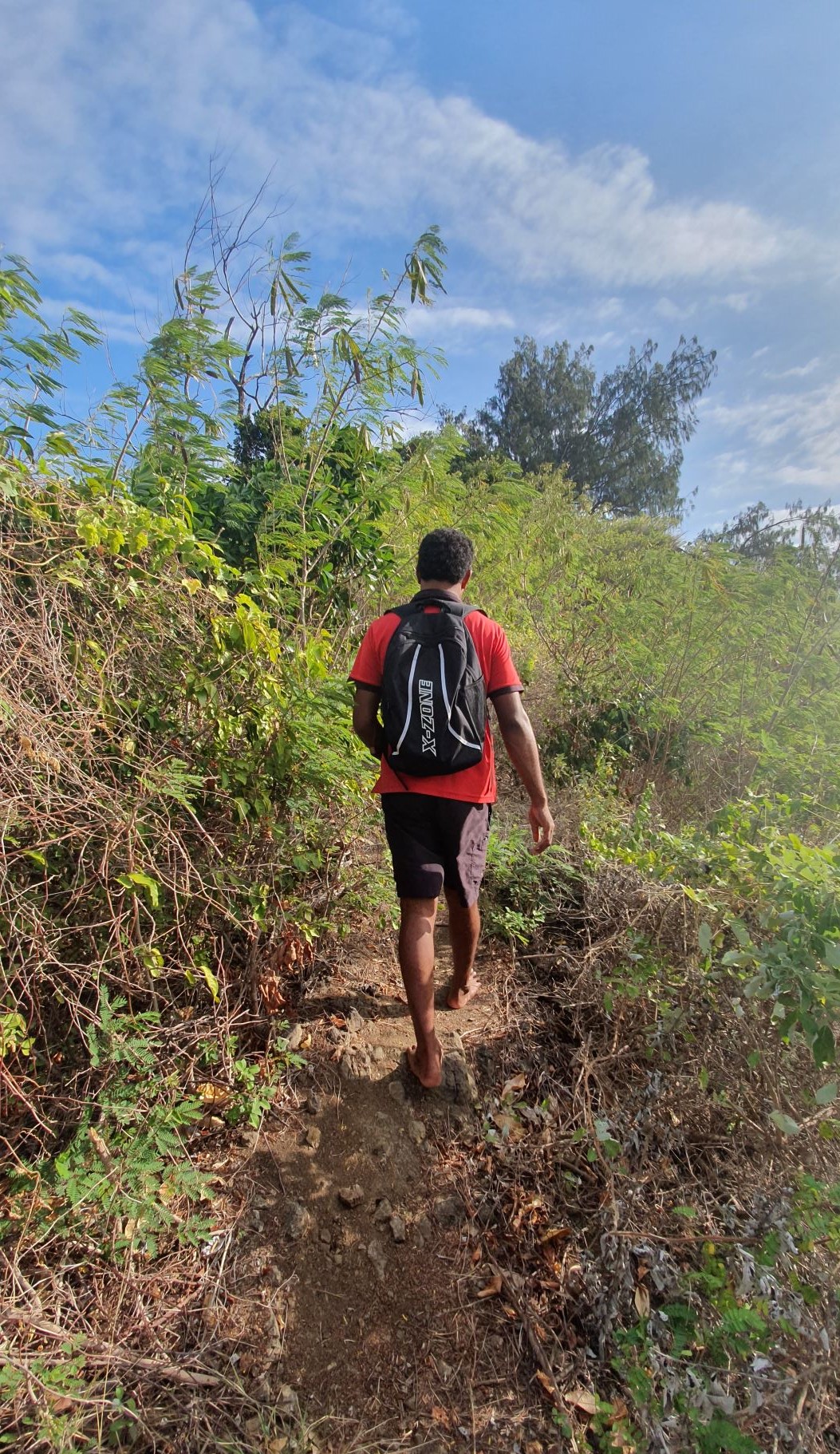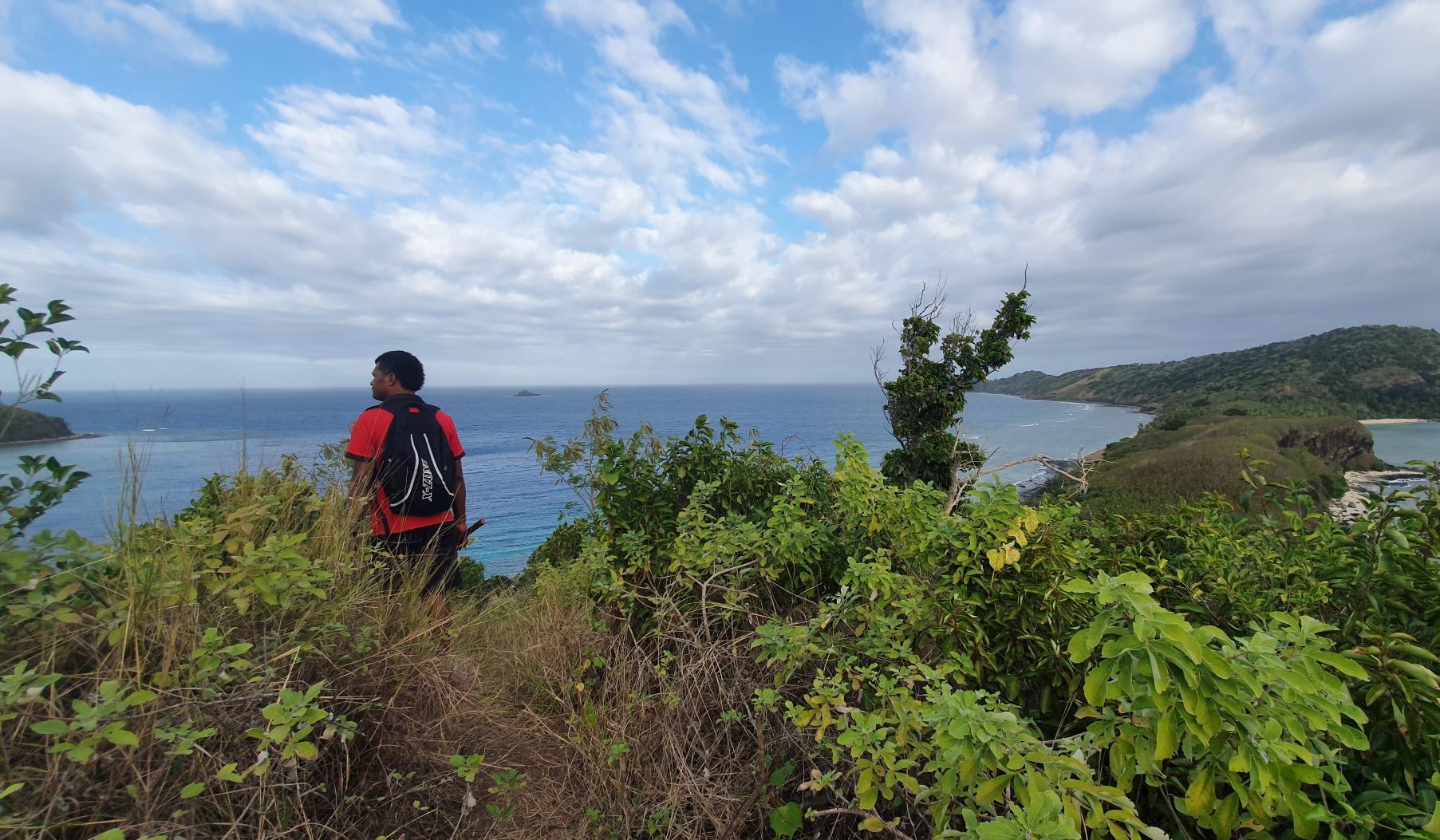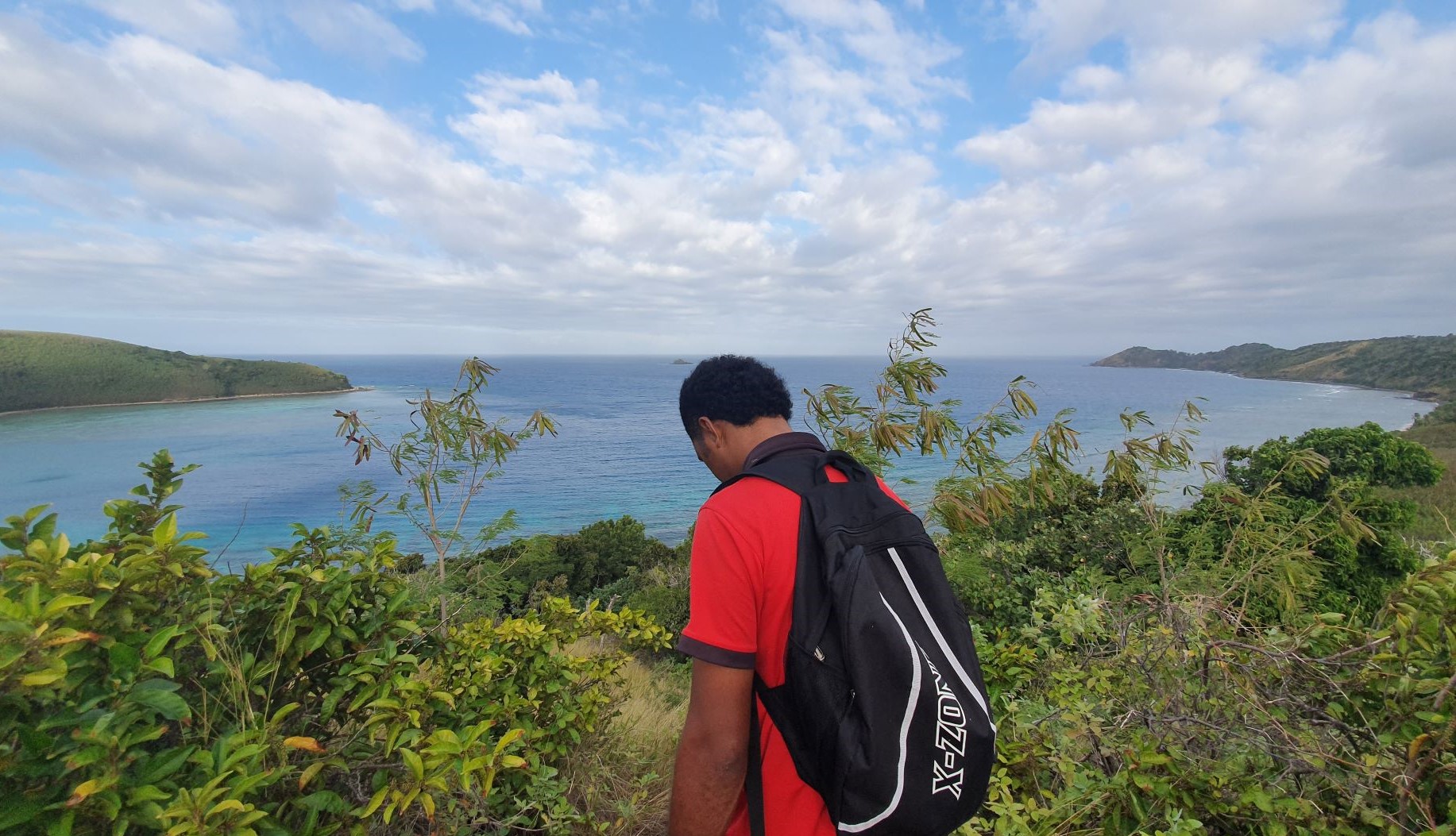 Like Kuata, Nanuya Balavu island is home only to the Manta Ray Island Resort and nothing else
The next day, after breakfast, we gathered on the beach to learn how to weave palm fronds courtesy of Save. While we all made pretty valiant attempts, none of our creations were quite on the same level as his – he made it look so easy! After that, we headed to the restaurant where we had a mini cooking lesson, learning how to make Kokoda. At about 3 o'clock the staff gathered those of us that were leaving the island that afternoon for a lovely mini-concert where they sang us goodbye songs before we caught the ferry back down south.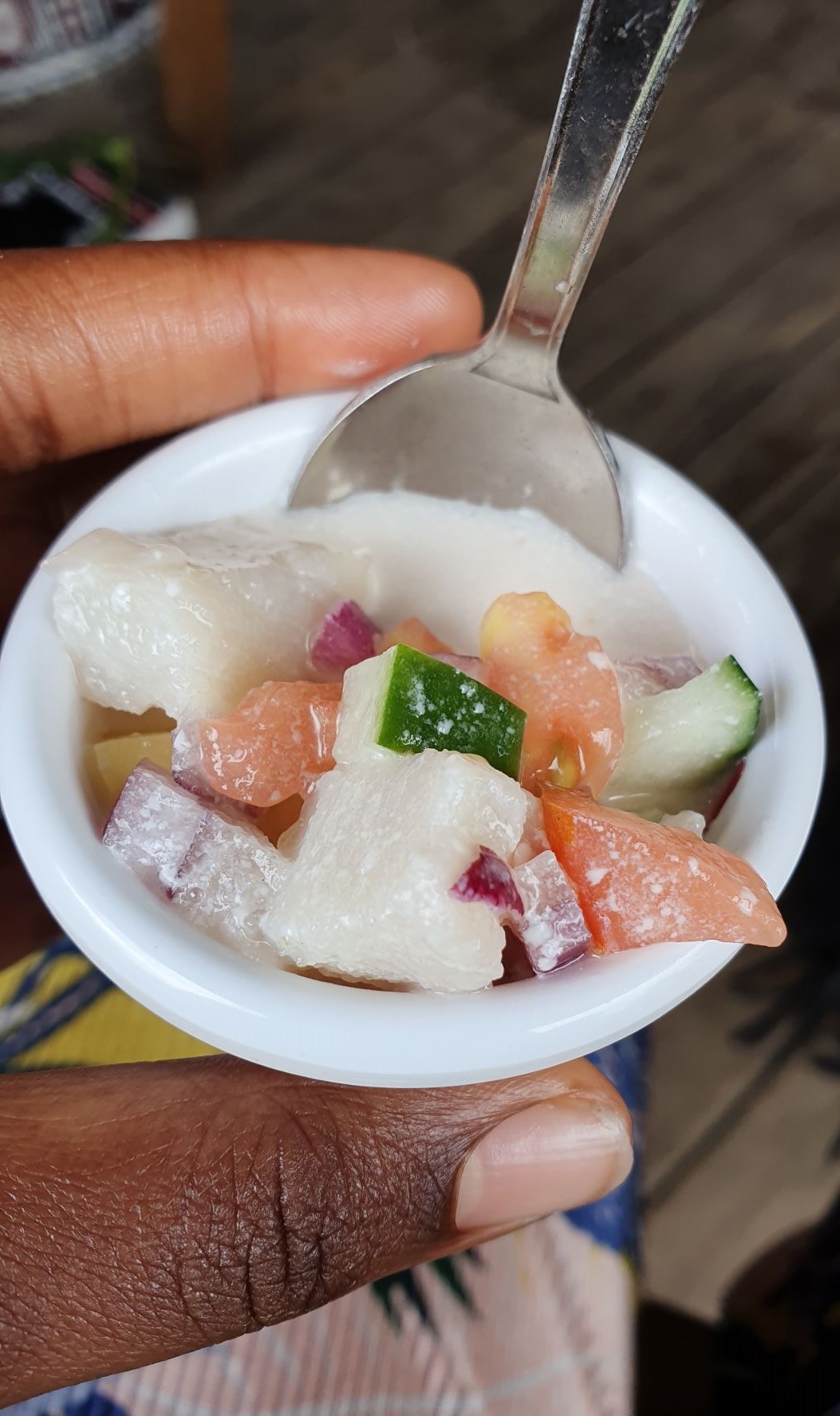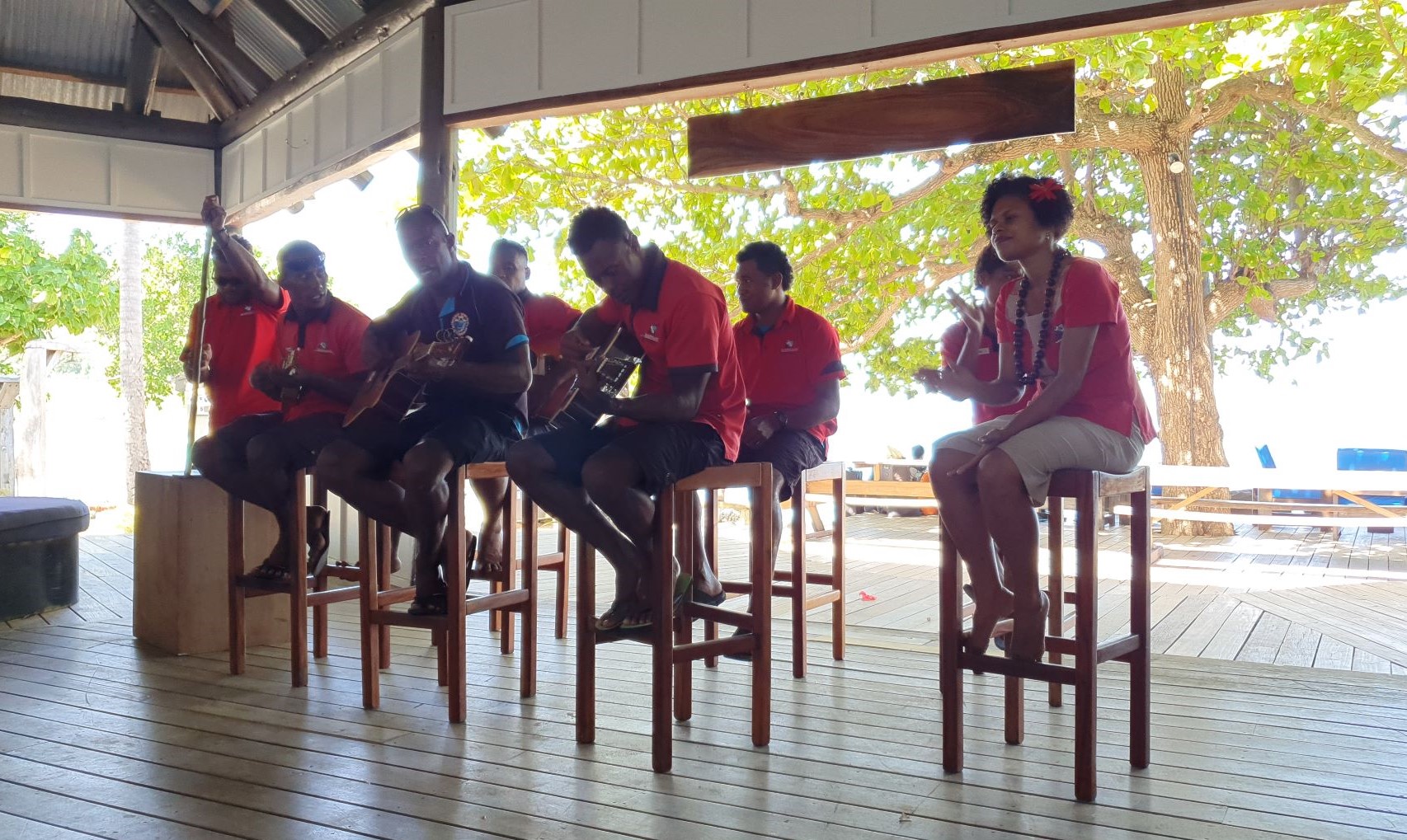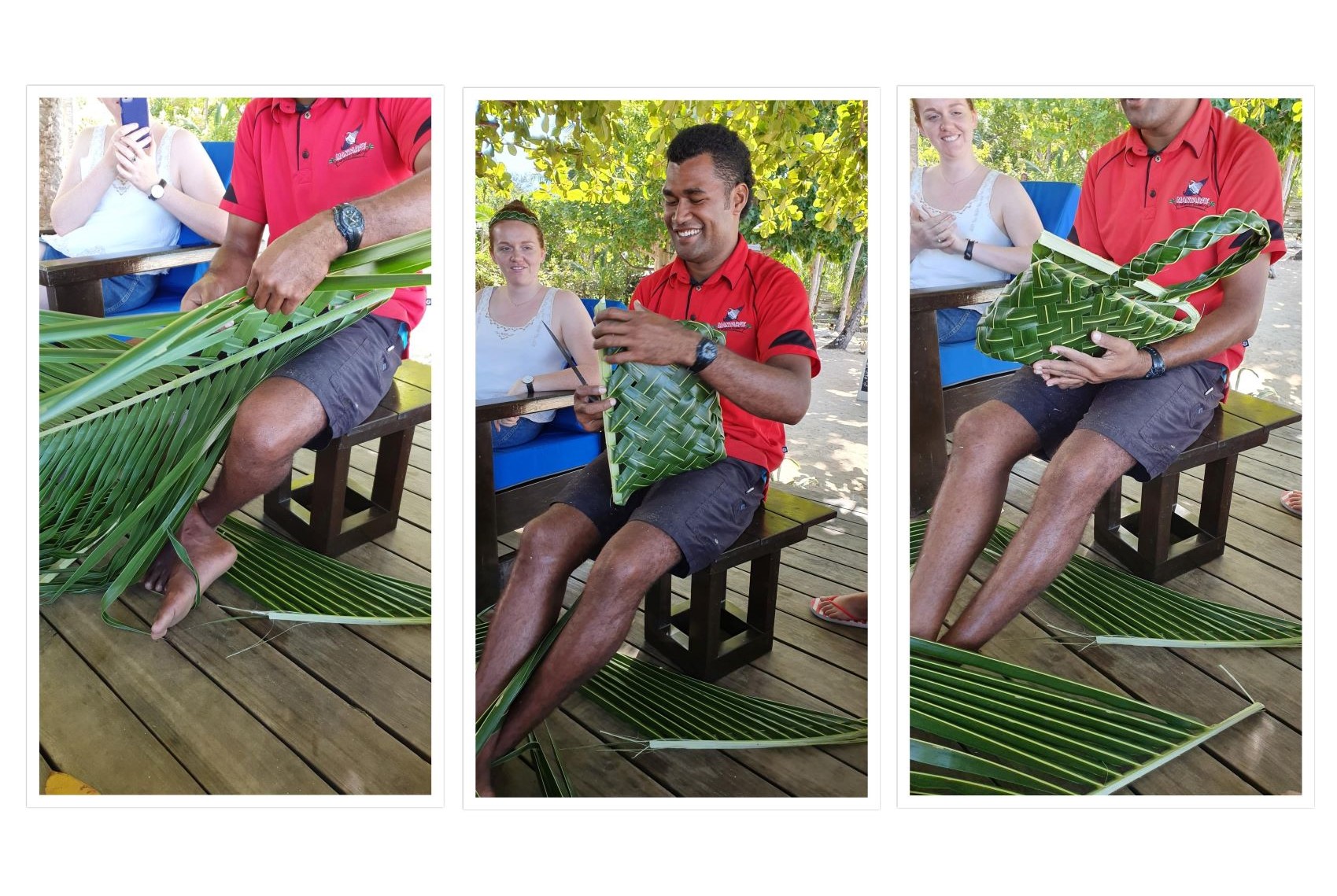 And just like that my time in the Yasawas was up. It had been an incredible few days and I'm still yet to find the adequate words to describe it. I will not attempt to try as I could possibly go on writing for another seventeen pages so, for now, I will leave this here.