Hi everyone!
In my last blog post, I alluded to my decision to move back into halls after placement. I stated that I would go into depth about this decision in a future blog post. At last, the time has come; let's talk about my university accommodation experience. This first post in this series is about how university accommodation is set up.
The student accommodation owned by the University of Surrey spans across three different locations in Guildford: Stag Hill aka 'on-campus', Manor Park and Hazel Farm. Each of these three locations have their own unique aspects. However, allocation to the different locations seems somewhat random… or at least, my friends and I have not discovered any kind of pattern yet 😀
To apply for student accommodation, you need to fill in an application through the university accommodation portal. This application asks you to list your band preference from most preferred to least preferred. The application also asks other questions to do with whether you have any special requirements and so on. If by now you're asking yourself 'WHAT IS A BAND?' or 'Why does the university care so much about my music taste?', allow me to elaborate. Rooms are banded from A to F according to price and amenities: band A- shared/split-level shared rooms, band A- budget rooms, band B- standard single rooms, band C- standard single rooms, band D- en-suite rooms, band E- enhanced en-suite rooms, band F- studio flats. All the halls of residence are self-catering with shared kitchen facilities, except for the studio flats. You can find out more information about the halls here: Our accommodation | University of Surrey
On Stag Hill there are band A shared rooms, band C rooms, band D and band E. The benefit of accommodation on Stag Hill is that this is where most of the lectures are held (except if you study Veterinary Science). The library and the Student Union are also on Stag Hill campus.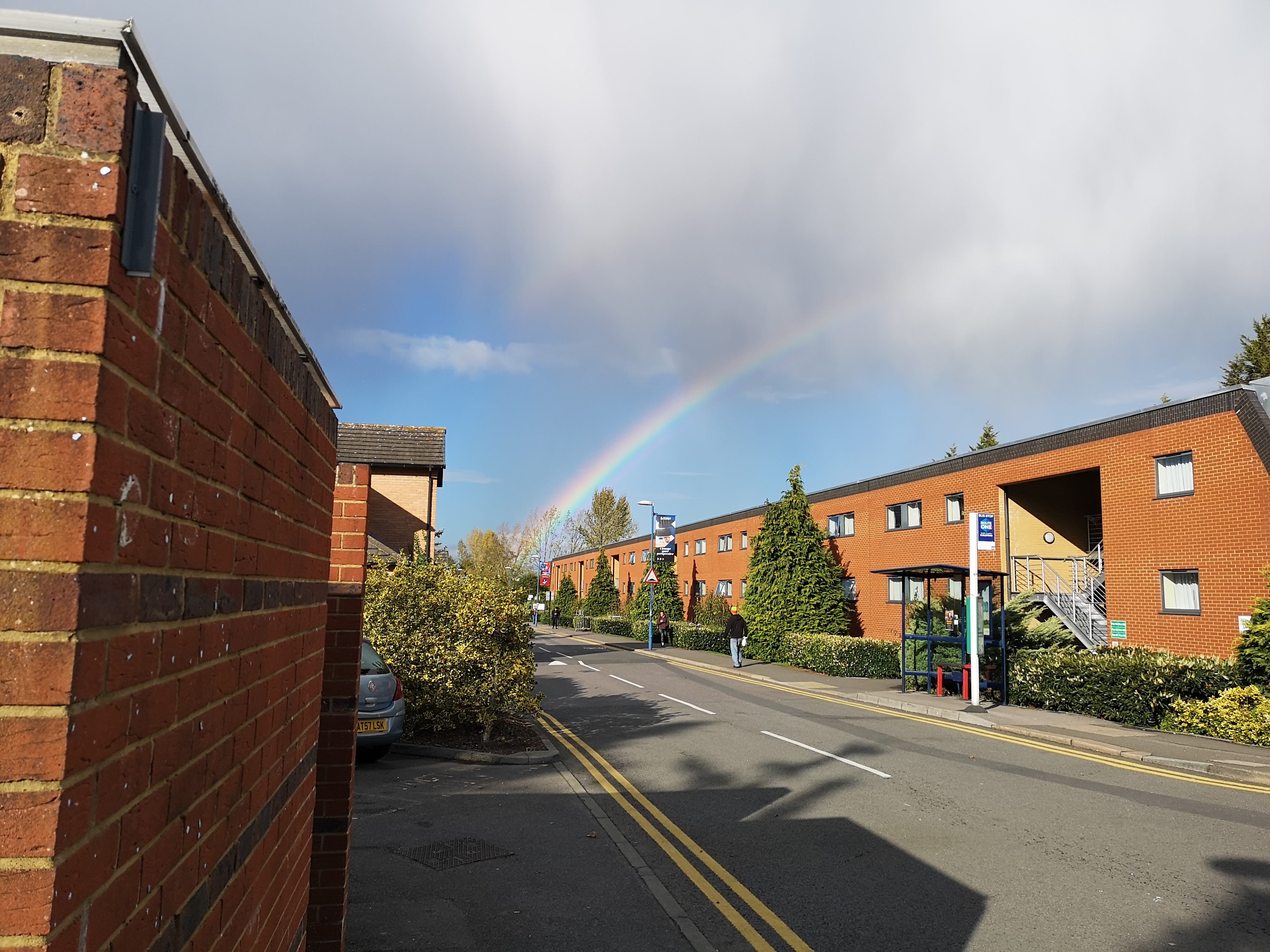 Hazel Farm is home to band A and band B bands. One of the benefits of living on Hazel Farm is that there is free parking for residents. Hazel Farm has its own laundrettes and common rooms and regular public transport to the Stag Hill campus! Upon arrival, residents are given a free yearly bus pass to use on the university shuttle! More info here: Hazel Farm | Welcome (surrey.ac.uk)

Manor Park, where I lived for first and second year (and will live again in final year), is about a 25-minute walk, or 10-minute bus ride from Stag Hill campus. It has band D, band E and band F rooms. This is where the Surrey Sports Park and the Veterinary School are located. Manor Park also has its own laundrettes and common rooms and regular public transport to the Stag Hill campus. The university partnered with stagecoach to offer subsidised bus passes to students. A yearly bus pass that would typically cost £800 is reduced to £160 for students to use on unlimited travel (on Stagecoach buses) within Guildford! More info here: Manor Park | Welcome (surrey.ac.uk)
In the next post, I'll delve deeper into what I found were the benefits of on-campus accommodation.
Hoping and praying that everyone remains safe during this time.
That's all for now folks,
Best,
Anne