To coincide with the final of the Great British Sewing Bee we have decided to take a look into our archives, looking for all things stitching, knitting and sewing.
Thankfully the University Archives did not disappoint.
Battersea Polytechnic when it was first founded ran separate courses for men and women, and part of the 'Women's Subjects' was the teaching of Needlework and Dressmaking.  This subject taught the skills and knowledge that is somewhat lost amongst the younger generations, as simple (and useful) skills such as these are often neglected on the curriculum, and sadly in recent years there has just not been that high level of interest amongst the population like there has been in the past.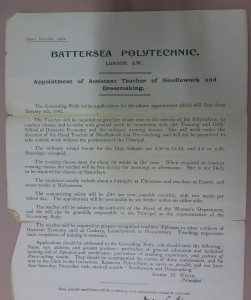 Reference: G4/536
In our archives we have a fascinating collection of text books that were donated by a student who studied Needlework and Dressmaking.  They are fascinating to look at and see the high level of skill and detail put into this work.  From a sewing perspective it is also interesting to see how much focus was put into mastering these skills, such as French Seams, and the sheer number of different stitches.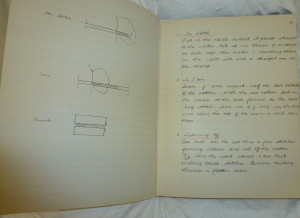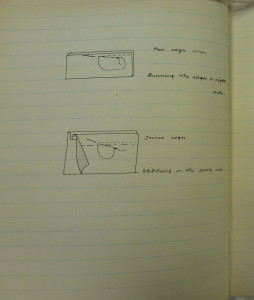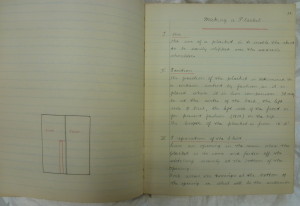 Reference: P8/259
These textbooks were created in 1912/1913 so it is safe to say that technology has moved on greatly, even for the home sewer – no more do we have to use hand or treadle sewing machines, we are lucky to have of all sorts of luxuries in our electronic machines, and other gadgets, such as overlockers have been invented to things even easier.
But sometimes it is lovely just to stand back and look at the level of skill and knowledge people had before we had a gadget invented for every little thing.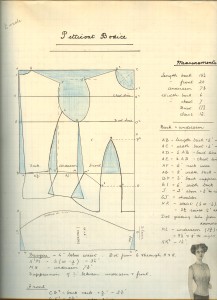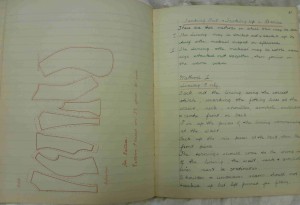 Reference: P8/259
Today's demand for fashion is much faster than it was in the past, we use and dispose of clothing much, and in fact a number of us never in wear a large percentage of the clothes in our wardrobes.  Clothes are an awful lot cheaper than they used to be, we now spend quite a significantly smaller amount on our clothing than our grandparents did on their clothes, and the opening up of the textile trade has really accelerated this trend, a lot of the clothes in the high street shops are imported, where unfortunately labour is cheaper.
But we need to be aware, cheap doesn't always mean good quality – how often do we buy clothes and we wash them once or twice and they become warped out of shape, faded or stitching coming undone.  Let's face it we all realise that when you buy something cheap, there is normally a reason for it – in order to get the costs down corners have to be cut somewhere, this may be the quality of the fabric and looser less secure stitches.
And this is what is brilliant about the Sewing Bee, much like the Bake Off; it has really sparked an interest in sewing and the making and construction of your own garments.  Just walk into any bookshop and you'll see a whole array of stitching and sewing books.  And once you get stitching your own clothes, you will start to see how poorly constructed so many of these cheap 'fast fashion' items really are.
Wouldn't it be lovely to be able to produce items using the very techniques shown in our archives?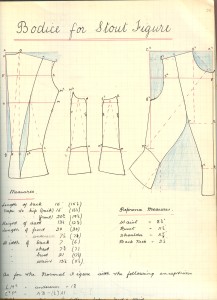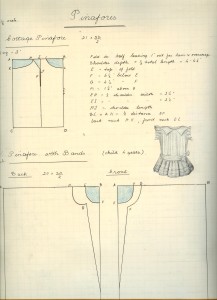 Reference: P8/260
If this blog has sparked you interest further or if you have a story to tell us about your experiences then please do contact us, we would be delighted to hear from you.  archives@surrey.ac.uk
Please note every effort has been made to identify copyright owners and we apologise if infringement has occurred.  If you have information regarding copyright owners please contact the archives at the University of Surrey