On Thursday 16 September, a new bridge on campus was inaugurated and we are delighted it has been named 'Shepard's Crossing' to celebrate the connection between E.H. Shepard, the University and local area. The bridge spans a stream between the lake and pond above it and was designed by the University's building surveyor Perry Petworth.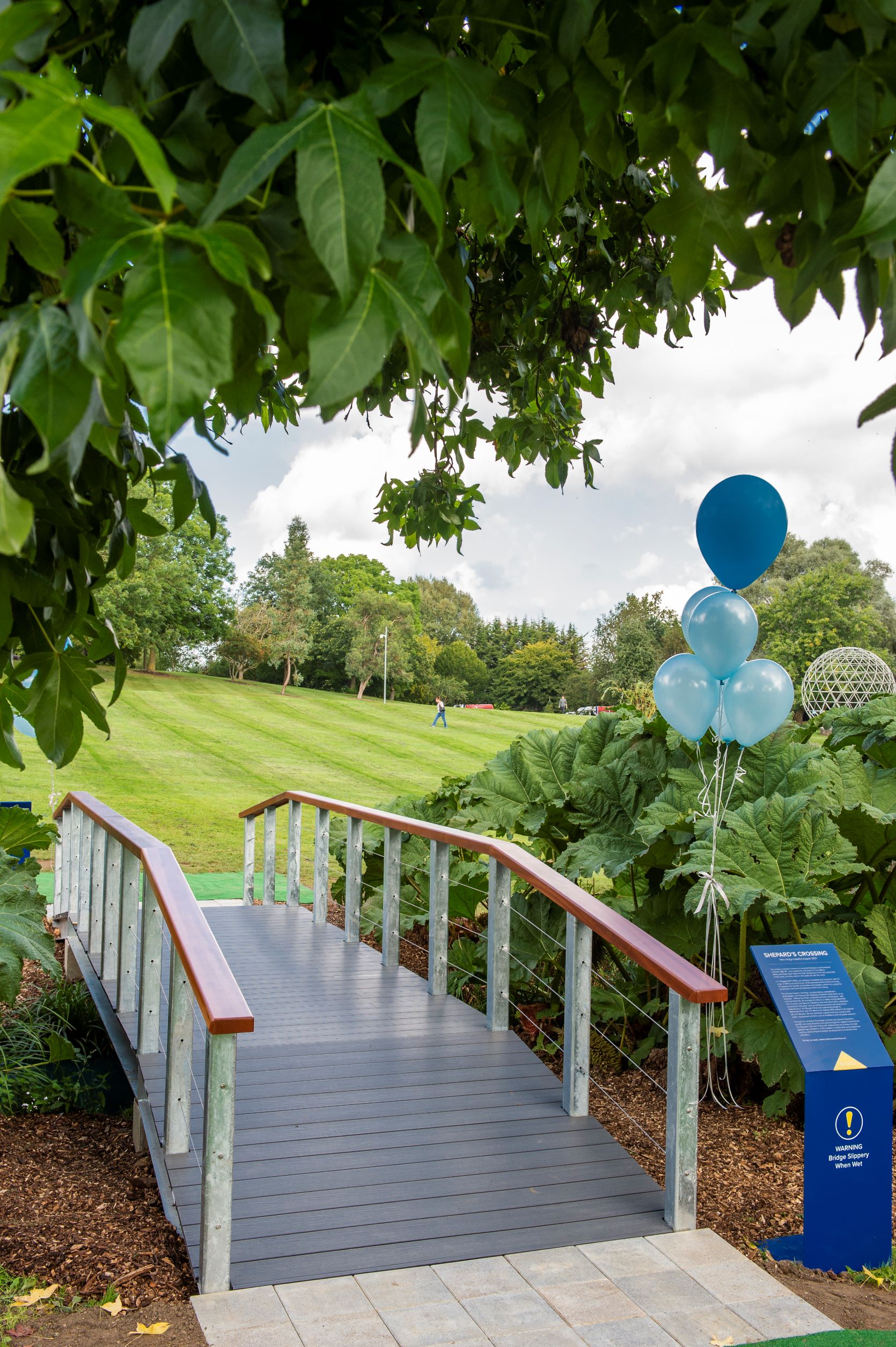 Although originally from London, Shepard lived in Guildford and the surrounding area for over 50 years, so he was a long-time local resident. The University's formal association with Shepard began in 1974 when, at the age of 95, he was thinking about his legacy and placing parts of his collection of private items and professional work with appropriate institutions. He donated a large part of his personal materials including artwork, correspondence, diaries, sketchbooks and memorabilia to the University for the benefit of education and research and this now forms the E.H. Shepard Archive looked after by our team in Archives and Special Collections. We have further collections linked to Shepard. Find out more https://www.surrey.ac.uk/library/archives-and-special-collections/our-collections
The opening event was attended by The Mayor of Guildford, Councillor Marsha Moseley, three generations of Shepard's female descendants and a range of staff from across the University.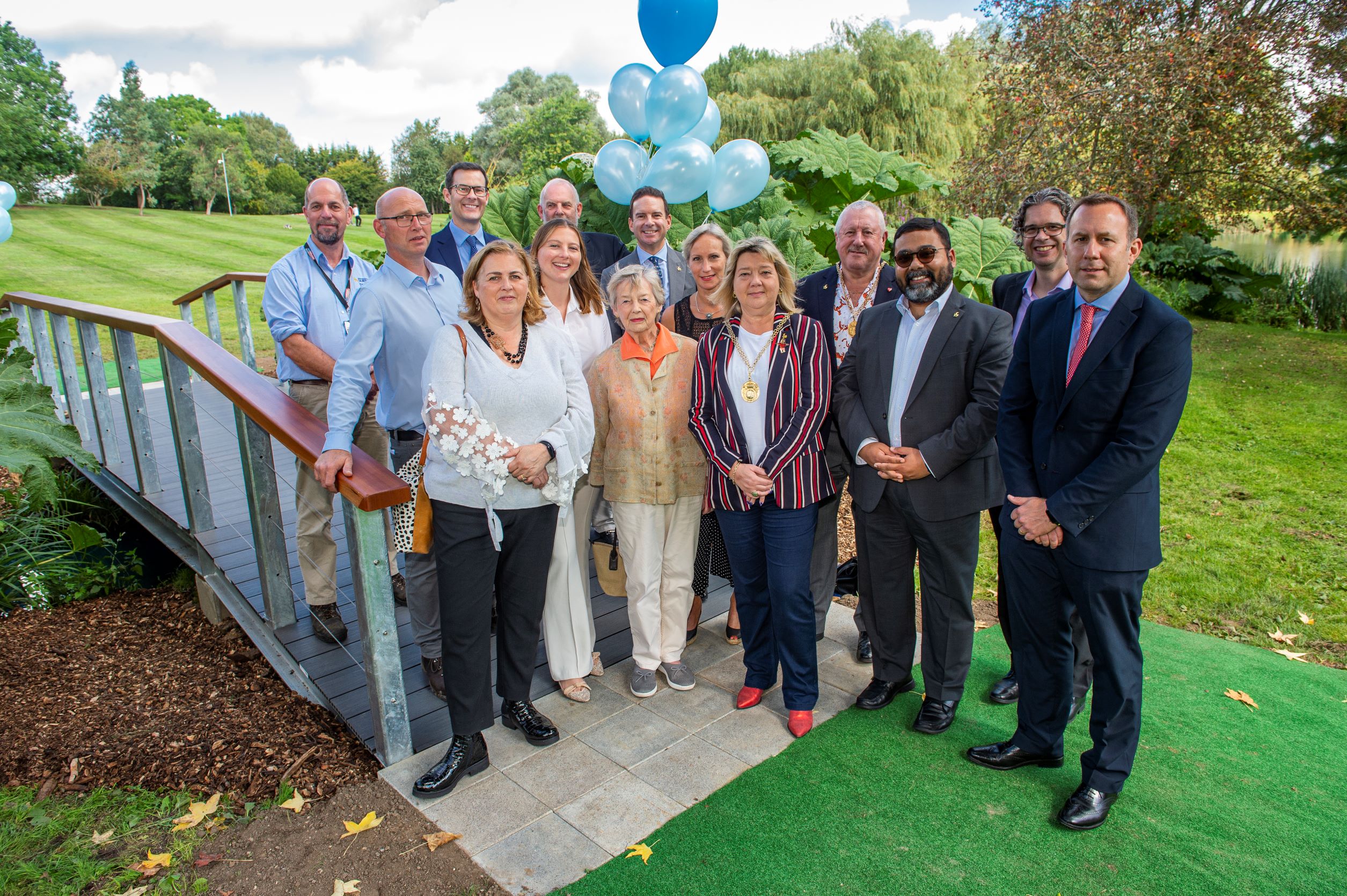 The opening was marked by several competitive rounds of Poohsticks, with participants eager to see if their stick appeared first ….
The Mayor, Patrick Degg (Vice-President External Engagement) and James Campbell (Chair of The Shepard Trust) commence the games!

Perry Petworth (bridge designer), Helen Roberts (Archives and Special Collections Manager) and Marina Campbell (Shepard's great-great granddaughter) drop their Poohsticks

The anticipation of waiting for the winning Poohstick!
… and we proved that even grown men from our Executive board and senior management staff are still enchanted by the game!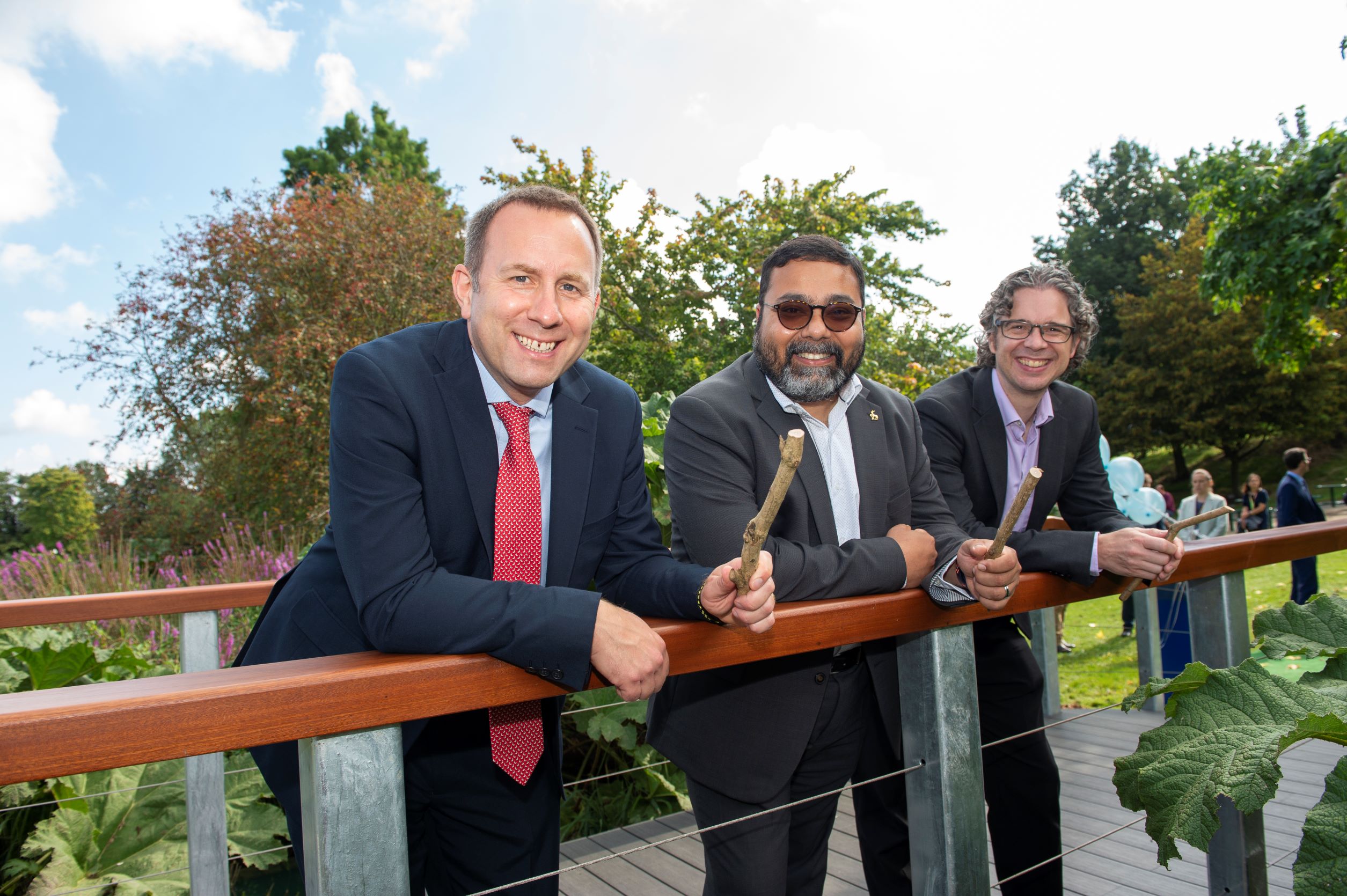 The Archives and Special Collections team have built a strong relationship with The Shepard Trust and family over many years and we are proud that they are committed to the University of Surrey as the right place and people to continue to develop the Shepard collections. We are expecting a further large deposit from The Shepard Trust later this year and look forward to discovering more exciting treasures in this collection.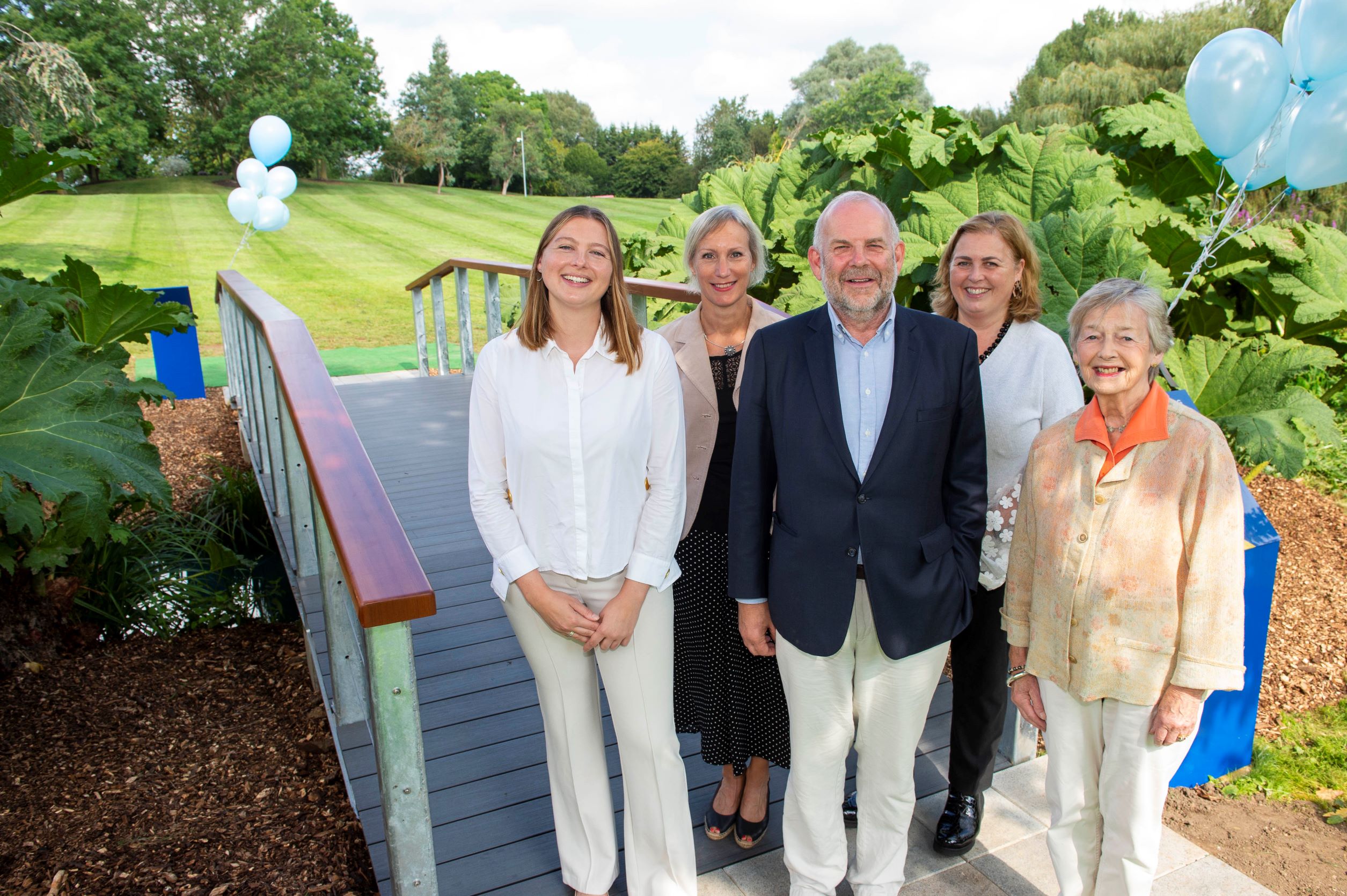 Photos: Paul Stead