Crowdfunding is a skill which entrepreneurs need to develop in the modern business world to promote products, ideas and projects. It goes well beyond raising capital for a new venture and includes pre-commerce, branding, and networking as well. Ultimately, it is about building a community who share similar interests and embarking on a journey together.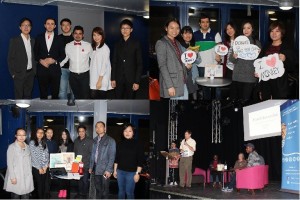 As part of the University of Surrey Entrepreneurship MSc programme, students prepared and launched donation/reward-based campaigns to raise funds for 3 different projects on the university crowdfunding platform supported by our partner, Crowdfunder. This represents a fantastic effort!
Although students seek funding, the real goal is to reach out to others who care about these projects to build a community.
How can you support student enterprise?
Please see the projects below, talk about them and share them with other people who are interested.
Save the Monkeys– Supports an animal-welfare awareness programme run by staff member at University of Surrey vet school to help monkeys co-exist with humans in Malaysia
Making Life Work with Mental Illness— Supports a local social enterprise in Guildford, Oakleaf Enterprise, to run an art therapy programme for local mental illness
USSU Theatre Society- Animal Farm 2016— Supports a student-run theatre production planned for February 2016 – their last crowdfunded effort was fantastic too.
To find out more about student enterprise, crowding or our entrepreneurship programmes at Surrey contact us at sbs@surrey.ac.uk