Lily Rose King, friend of Surrey Business School reflects on the International Women's Day event Creating your own stories: Lessons from inspirational women.
The official International Women's Day is over, but realistically every day should be a celebration of female success and an opportunity to champion equality. By sharing stories, learning from mistakes and empowering those around us, we can inspire conversations that will leave a legacy that infiltrates every corner of society.
Surrey Business School's annual International Women's Day event creates a positive space for attendees to gather together and hear from five exceptional women about their lives. For 2020 the panel featured speakers from a diverse range of industries and backgrounds, however, there were several key themes that bound their stories together.
With a mixture of creative thinkers, educational backgrounds and corporate careers, the honest, high-quality advice on offer was versatile and applicable to everyone, no matter what your current situation. The messages that stood out the most have become mantras that I will carry with me going forward, and by compiling and sharing them hopefully they will motivate you to get to where you want to be whilst including and supporting others.
Be yourself
This is one motto every woman firmly backed with individual reasons. It sounds simple, but in the competitive world of work it can be easy to get distracted from your authentic self to please others, or because you're scared that people won't like you for expressing different views to the majority.
"What I have learnt is that you've got to be yourself." Born in the East End of London, Jan Sawkins, Lay Member of the council of the University of Surrey, Chair of the Advisory Board of the School of Veterinary Medicine and a member of the Advisory Board of the Guildford School of Acting fought against the expectations that committed women to certain roles, instead of going onto higher education and pursuing a successful career in finance and banking after receiving a joint honours degree in French and Modern History from Reading University. Jan's work ethic and personal boundaries have helped her carve out her own path, and she highlighted how important it is to know what you won't tolerate, as ultimately, we define how other people treat us.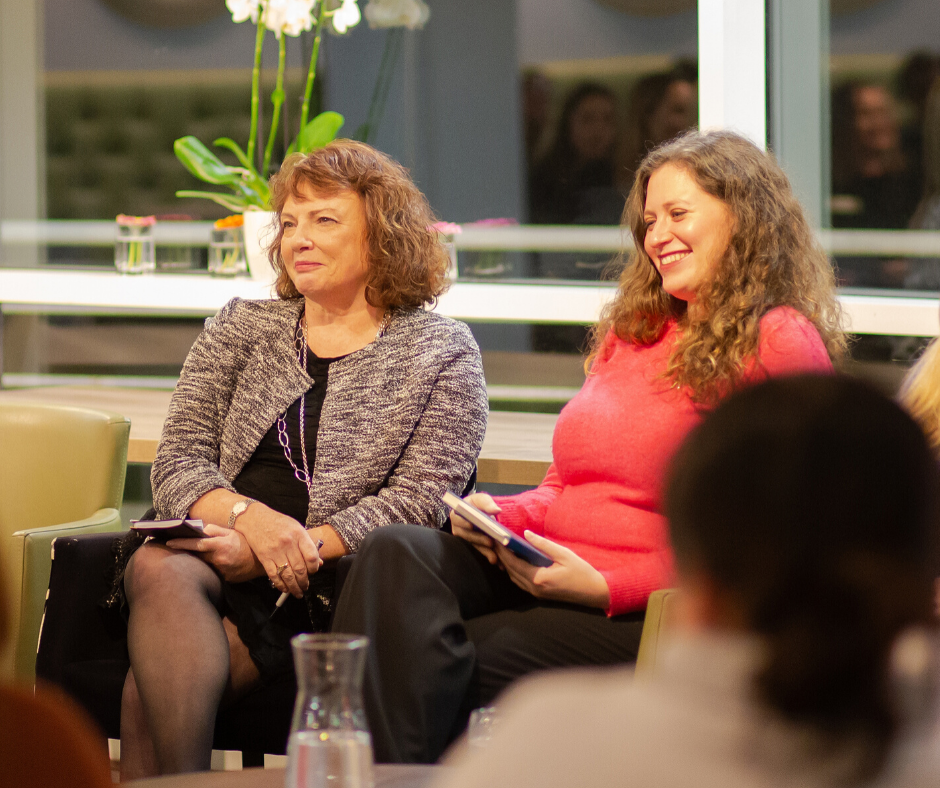 Staying true to yourself goes hand in hand with knowing what you want. I for one am guilty of going with the flow and trying to make the best out of all my endeavours, without giving the bigger picture much thought. In the past, this has been my downfall when it came to making decisions because I didn't have sturdy roots to ground me or the self-confidence to fight for sturdy principles.
"No matter whether it's in your partnership, or your life, or your job, first understand what your goals are." Margaret Sherer, Global Senior Director of IT delivery at Mars, excellently emphasised the significance of setting targets and regularly checking in with yourself along the way. If we have clearly mapped the mountains we need to climb, we can figure out how to get there without compromising who we are. Everyone has different ambitions, and while the journey towards your finish line is imperative, Margaret explained how key it is to celebrate overcoming each small hurdle and rewarding ourselves. Even the seemingly small victories are huge in comparison to where you will eventually end up; whether that's moving to another city, earning an internship at a company you idolise or getting married.
If you're overwhelmed by the decision of what you really want to do in life, Margaret suggests starting with what you definitely don't want to do, and going from there. Coming from a woman who began her career working at Google and Microsoft, and is now co-founder of a unique marketing company, I'm pretty sure she's onto something! And if after setting off in one direction you change your mind, that's okay too. Just ensure you are sticking to your roots by making choices that bring you joy and not excluding anyone around you. We have to remember that life is not static; we are constantly growing and setting new challenges.
A good way to keep track of progress is the method Margaret has evolved to measure success, based on her data-driven approach to solving problems. "Take a moment to reflect on your own data. Look how far you have come." Whether that's in terms of the skills you had to develop to get into university or building your professional network, it should help you understand that you're probably doing better than you initially suspect, so you can be a little nicer to yourself.
Professor Helen Griffiths of Biomedical Sciences and Executive Dean of the Faculty of Health and Medical Sciences at the University of Surrey reinforced this idea with the insightful perspective that, "If you end up compromising your values, you won't be satisfied in where you are and that won't be the place you want to be." From a young age, Helen realised she wanted to work in academia and change people's lives for the better, and her passion and commitment saw her develop a long and rewarding profession through teaching. Despite what life may throw at us, we will be safe in the knowledge that we have dealt with challenges in a way that feels right and true to ourselves.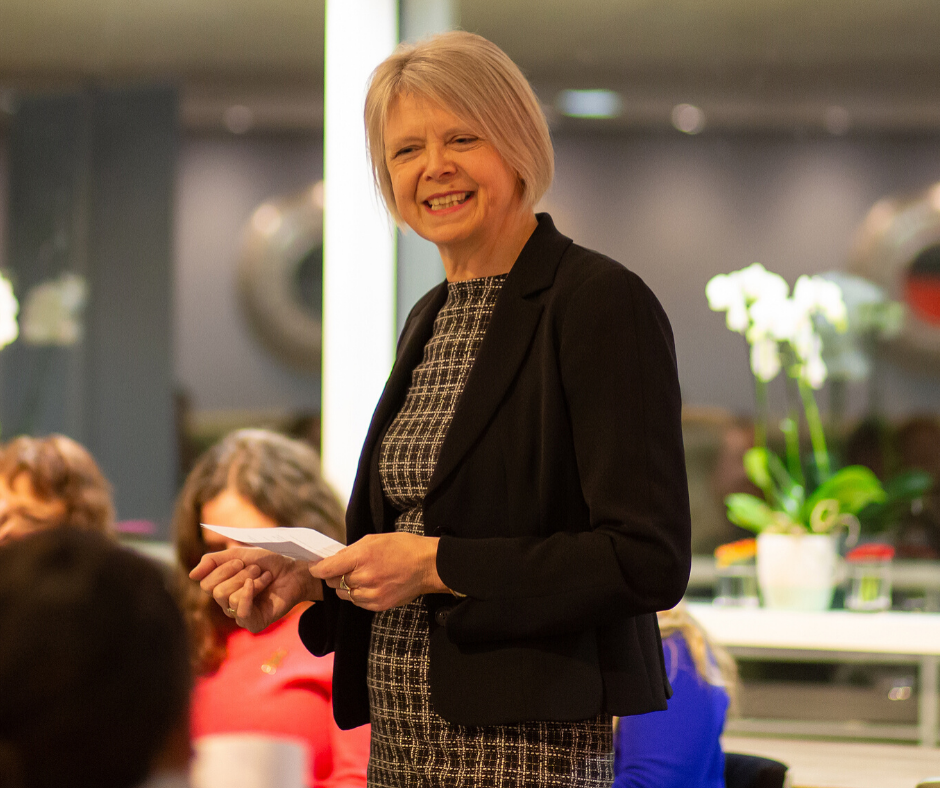 This is worth considering when applying for jobs, as we should be looking for an environment that will fit us well, just as much as how well we suit the requirements. After graduating with a degree in geology, Fiona Macaulay, Global Senior Director of IT delivery at Mars started out in exploration with British Petroleum (BP), looking for oil. This was a very male-dominated environment and as a woman submerged in a different culture she found herself in the minority, something she hadn't knowingly experienced before.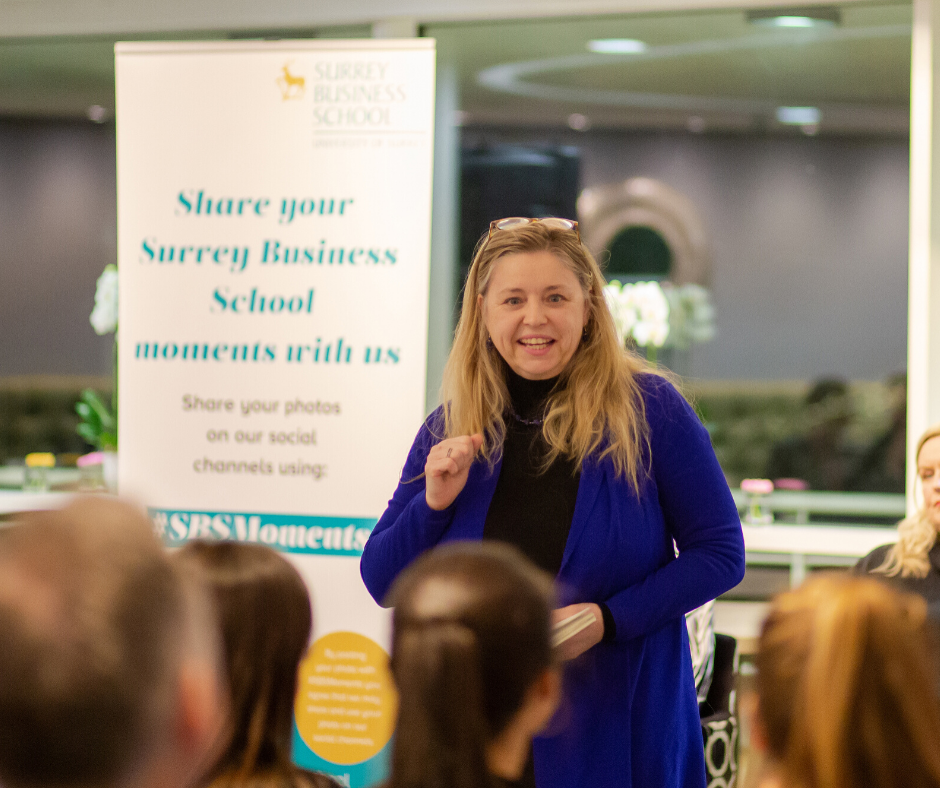 Fiona highlighted one difficulty attached to being in the minority, a commonality as a woman working in business, which is that "people try to get you to be the same as them." Being brave enough to stand your ground and assert your personality and morals is an invaluable trait that Fiona has learned through her vast experience working across several companies and in foreign countries. Filtering an organisation that complements your ethos is essential, as when you enjoy working somewhere you are encouraged to bring your entire self to work, as Fiona attests to have found in her current role at Mars. This increases the likelihood that you will enjoy it and the confidence aligned with that will boost productivity and happiness, and push you to reach your full potential.
Over the coming month, we'll be sharing further reflections from Lily Rose.