Introducing Jo, our newest SBS team member who's next in our 'Spotlight on…' series.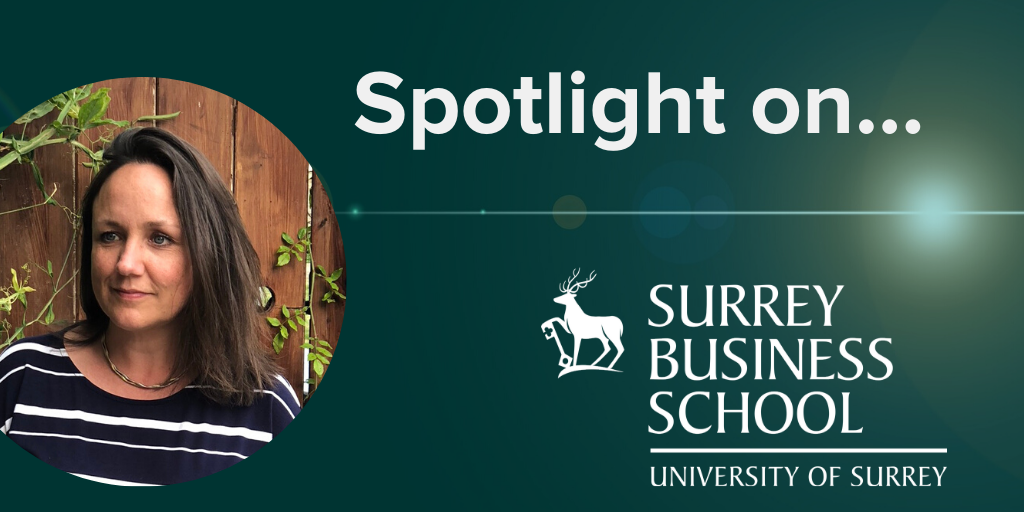 Please provide a short overview of your role at Surrey Business School:
I'm the Faculty Marketing Coordinator, responsible for turning the amazing research findings that come out of SBS into easily digestible content for our website and marketing channels. I also produce content for social media to ensure that everyone is seeing the best of what SBS can offer, and a real insight into campus life at Surrey. And all the other marketing requirements that come from a busy faculty of course, like keeping the website up to date, assisting with events, and generally trying to capture all the great things that our students and academics are up to.
What were you doing before you joined the SBS team?
After several years working in design and comms agencies I went 'client-side' and started working in the visual effects and animation industry. My last role was marketing for a busy production company who make many of the popular kid's TV shows. With a huge demand for talent in the industry, much of my work involved student marketing, hence why the role at SBS caught my eye!
What's the best thing about working at SBS (so far)?
I've only been here a short time, and despite joining mid-pandemic, the people have been amazing. There's a genuine sense of collaboration, camaraderie and passion for working here. I guess that's a big part of what makes the university such a progressive organisation.
Tell us a bit more about yourself, what do you enjoy doing in your spare time (hobbies, passion, something we might not know):
When I'm not a taxi driver for my two children I'm a bit of a graphic art fan and have dabbled myself, setting up an online shop and selling my prints in markets and independent shops.
What's your favourite inspirational quote or piece of advice?
"Life moves pretty fast. If you don't stop and look around once in a while, you could miss it." Ferris Bueller