As the battle against the Covid-19 pandemic continues, more-and-more of the community rally around to do their bit, be it by following government advice to stay at home, continuing with their invaluable role as a keyworker, or simply by reaching out to local communities to 'check-in' on others in need of support.
Last month an unprecedented 750,000 responded to the call from the NHS. The 'Your NHS Needs You' initiative aims to seek out 250,000 volunteers from the nation to help up to 1.5million people who have been asked to stay at home due to underlying health conditions and this week a small number of volunteers have begun their roles as part of the 'coronavirus army,' while others wait for application approvals.
As the University of Surrey continues to take an active role in the battle against Covid-19, be it through supporting the local Royal Surrey County Hospital or 3D printing much needed protective visors for the NHS, we've been proud to hear of the ways in which our Surrey Business School community have been involved.
Last week the team delivered Dettol Wipes and biscuits to the staff at Royal Surrey County Hospital, items that would have otherwise sat in the building unused.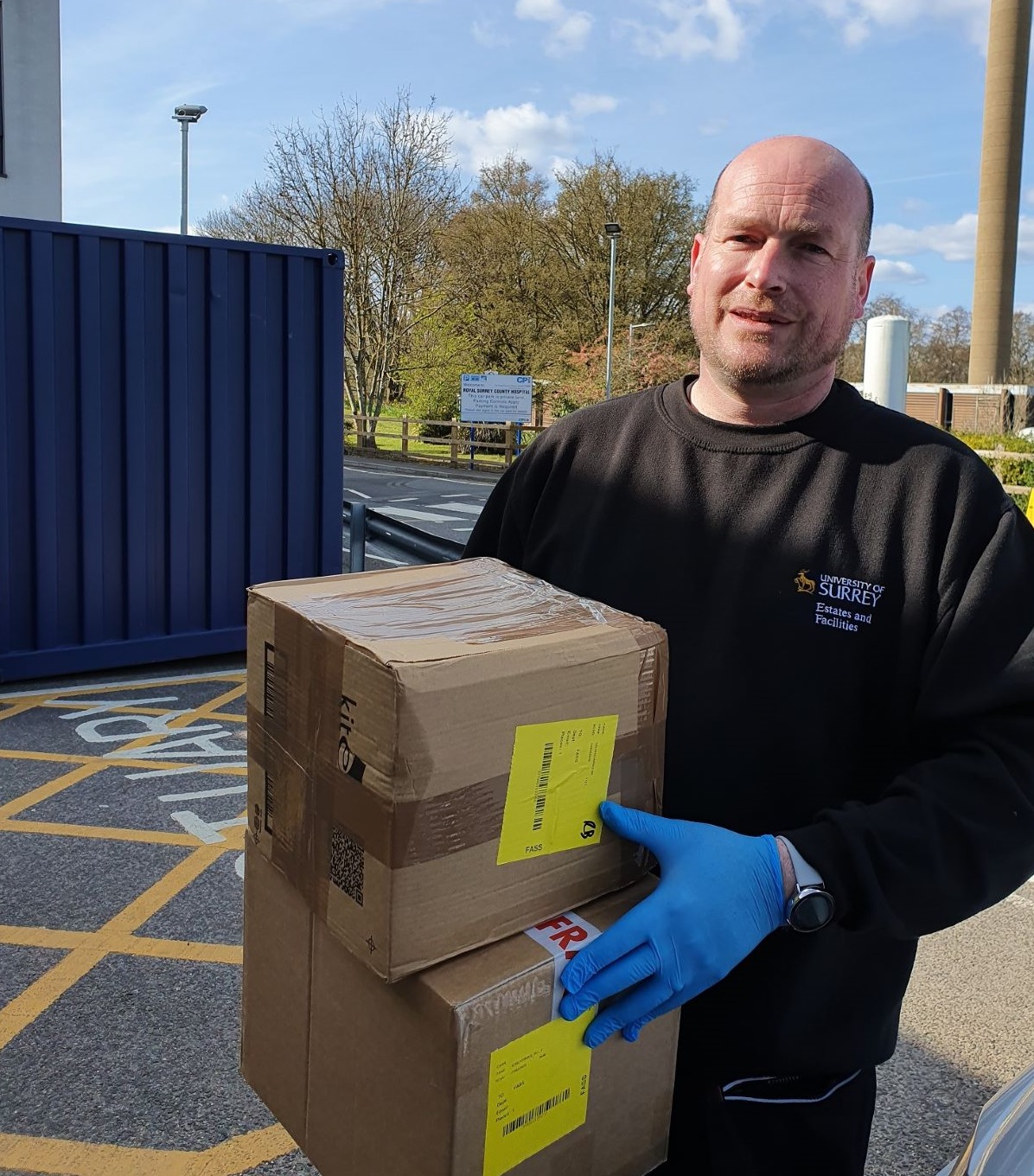 First-year Business Management Student Fotis Batzakas (pictured below) shared his experience of his long shifts on the NHS frontline, he is currently working as an NHS Porter at Frimley Park Hospital.
"I started a year ago and now one year down the line I never thought the demand would be so great. I am in regular contact with Covid-19 patients, I spend my whole shift in full PPE gear, moving patients and transferring them to wards. I've been working nearly every day due to the circumstances. We are all doing our best in the NHS and we all thank you for your contribution to staying inside to help stop Covid-19."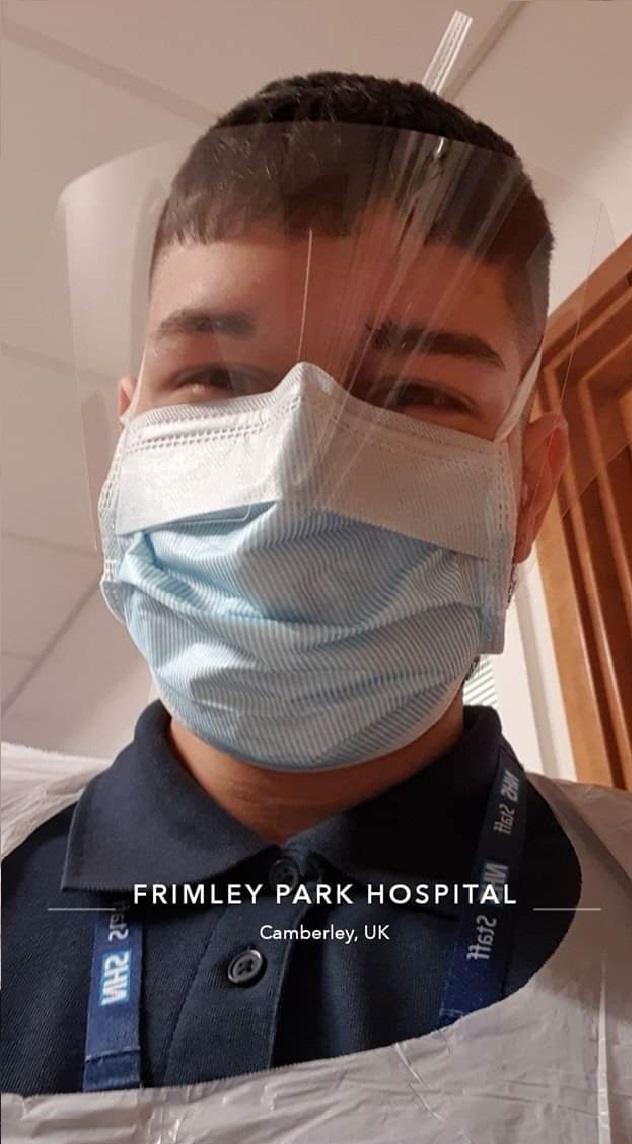 Dr YingFei Héliot has been volunteering as a Covid-19 volunteer at local communities in Guildford. Her volunteering tasks involve food shopping and delivering to those who are in need during this crisis. She urged others to the do the same commenting, "For such time as this, we all have a great responsibility to not only hold each other in our thoughts but more importantly in actions. Yes, we are all in this together but let's act upon it."
Each one of us has a part to play in the fight against Covid-19. Please continue to follow government advice and for University of Surrey updates and guidance visit our website.
Stay Home. Save Lives.