A guest blog by Surrey MBA student Roshmin Nair, who has joined Surrey Business School from India on the Full-time MBA programme.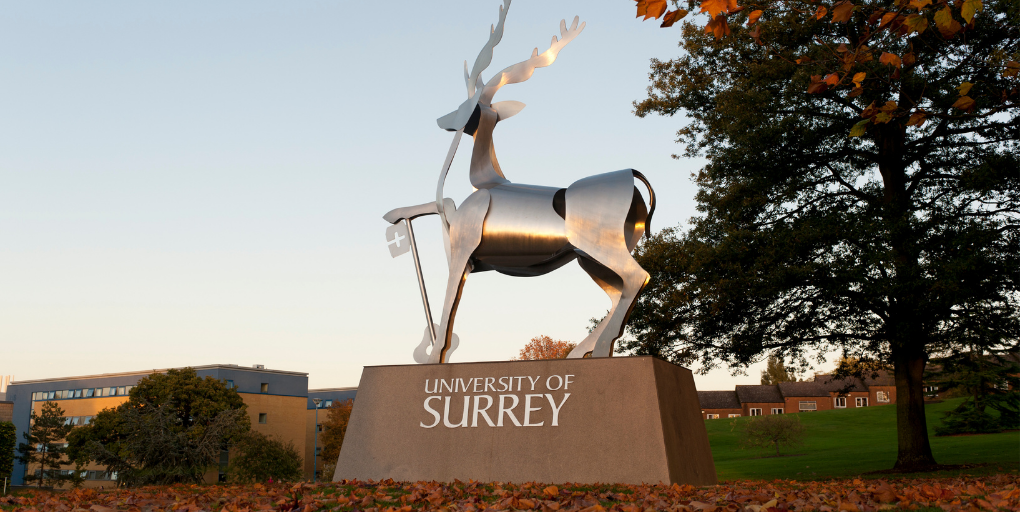 "Education is the passport to the Future, for tomorrow belongs to those who prepare for it Today" – Malcolm X
Universities have begun the admissions process for the class of 2022. It's time to get ready for those who want to continue their education or restart their studies. I figured I'd share my story here in case anyone else is wondering how, and where to begin. I took a year to prepare and plan for my higher education because deciding was difficult for me. I have a dependent family, parents, and other responsibilities, so it was important to take the time to make the right decision. It was difficult to imagine going a year without a job, but my experience taught me that it is possible if you have the willpower.
Here is some of my advice and recommendations for anyone who wants to achieve their goals and may have been out of education for quite a while:
Self-reflection
The first step is to ask yourself why you are interested in pursuing a masters at this time. I worked for nearly a decade in various organisations. During my undergraduate years, I was an average student. I strongly believe my experience has shaped my career. I have done many experiments over my career, all of them were based on assumptions. In a small classroom, I'd like to test it in a cohort and want to develop myself to become a more empathetic and capable leader. I also believed that it was time for me to take a break and that the break should be beneficial to my future. An MBA was my first choice because I worked in sales, account management, and international business expansion.
So, it's important to ask yourself:
Family first
Talk to your family!
When I decided to pursue an MBA, I discussed it with my wife and daughter (she was seven years old at the time, and I believe it is critical to bring children into talks because they will see that we as parents value them and they will feel more comfortable discussing their decisions/concerns with us). My wife, to my surprise, agreed and requested me to go with the decision. She was aware that there is a significant risk, yet she consented and encouraged me to achieve my goals. She felt certain that we would be able to handle it.
Planning and Preparation
So that you and your family are prepared for the mission, plan beforehand.
It's now time to start planning and preparing. As I previously stated, I took a year to plan and prepare. I looked into various universities in the United Kingdom, their course modules that were relevant to my background, locations, funding options, education loans, and IELTS exams. I enrolled in an IELTS course whilst also applying to MBA programmes at various universities. I recommend that you handle the application process on your own. The early preparation allowed me to reach out to several Indian banks for funding, prepare a strong university application, score in required IELTS marks, and plan and manage budgets for my family for the coming year.
Education funding
A critical phase you will go throughout the process.
I contacted universities to see if they might assist me with scholarships. Surrey Business School was kind enough to award me a scholarship. I chose Surrey MBA for a variety of reasons. There's a good chance you'll win a high scholarship if you can reflect on your experience in the application and do well in the interview. I also convinced my bank for a collateral-free education loan using the scholarship and my passion for studies.
Time + Plan + Preparation = Paid Internship
Sounds interesting! Isn't it?
Yes, it's possible if you really have willpower. After a year of preparation, I was able to secure a paid part-time internship before arriving in the United Kingdom. I used my time to create a LinkedIn network. I contacted companies that hire interns and asked for their contact information. Novicell, a fast-growing Danish digital agency, offered me a compensated one-year internship part-time position at their London office. Unfortunately, due to my university's tight schedule, I'm yet to join and hoping to join with them soon.
Visa processing
This was the only process where I took help from external consultants, as it can require a lot of documentation. I used an experienced visa consultant to help me in the visa processing stage. I submitted the required documents, and the rest was taken care of me by them, including the visa appointment at VFS global.
Next! The Big day
Pack your bags and get ready for a demanding yet rewarding time of your life!
In a nutshell, it is possible to achieve your goals at any age provided you have the willpower and are willing to put forth the effort. I also strongly advise you to take your time and prepare. It will be extremely beneficial to you when you begin your university studies.