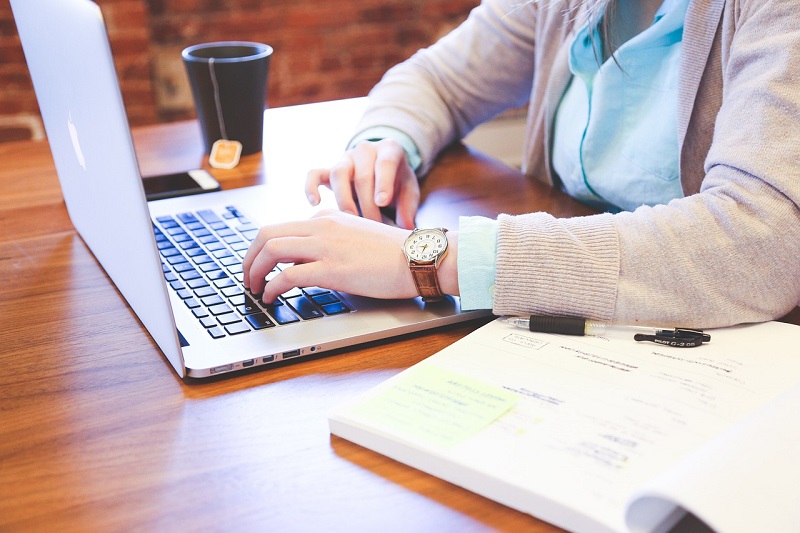 If you're a final year student looking to apply to graduate level jobs, or a second year student hoping to get a placement organised for next Summer, the December period is a crucial time to get your online applications in before the upcoming deadlines. However, it can also be a time when exams and coursework is piling up, so time management and prioritisation is crucial. But don't forget, the Employability and Careers Centre is here to help!
Focus on graduate scheme applications or your degree?
This is one of those questions for which there is no right or wrong answer. It goes without saying that the more applications you make, the more you increase your chances of finding a job. Many of the larger organisations who have graduate schemes set early closing dates. Graduate schemes/programmes are graduate jobs, which typically offer a structured period of training and development.  Some of them have rolling recruitment schedules, but the fact remains, if you want to work for a major employer, your best chance is to get your form in by their closing date. If you don't, you may have to wait another year after graduation for the opportunity to apply.
Think about how important is it to you that you have a definite job offer before you leave. Only you can decide whether you want to make the extra effort required to meet these early deadlines for a chance to work for a leading graduate recruiter. Simply making lots of applications doesn't, unfortunately, guarantee you a job. Competition for these graduate schemes is very high so you need to be well prepared for the selection process.
Application Form Tips
If you find some time in your busy schedule to squeeze in your priority graduate application(s), be sure to follow these crucial tips:
Research as much as you can about the employer before you start writing.
Consider the job you're applying for – what type of person do they want?
What have you done in the past to prove your suitability? The more demanding questions on application forms are designed to find this out. Anything you've done could be relevant whether it is work, study or spare-time activities.
Draft your answers to the more demanding questions in a word document before transferring them to the form. You'll produce a much better final version that way.
Don't rush and ask someone to proofread your application for you. Grammar and spelling mistakes will likely mean instant rejection.
Keep a copy of your answers to the more open-ended questions. A quick re-read before the interview will help you to 'tune in' to the job much more effectively.
Don't forget about other graduate level job opportunities…
Smaller employers or even larger organisations without a structured graduate programme tend to recruit all the year round and try to fill their vacancies whenever they arise. The best time to apply would therefore be towards the end of your degree when you would be available for employment. Small and medium sized organisations usually recruit graduates for a specific job, and these can be excellent opportunities for real responsibility and to make a contribution to the organisation from day one.
Therefore you may make the strategic decision to concentrate on your studies right now, particularly if you are between grades (First, 2:1, 2:2 etc) and focus your efforts on your job search once you have finished your final exams. However it's still worth setting up job alerts now for the areas you're interested in pursuing a career in, in order not to miss out on any golden opportunities that arise.
Time Management and Prioritisation are the name of the game
If you are someone who is good at getting on with things through careful prioritisation and a well-organised lifestyle, then you might be able to squeeze a few more application forms out of your busy schedule.  If you decide to do that, check closing dates on graduate recruitment websites, as well as our Online Jobs Board here.
Plus, make use of the 15 minute Quick Queries opportunities with our careers advisers to check over your application before final submission.
And most importantly, keep calm. Your health and wellbeing is the top priority at this busy time, so get plenty of sleep and if you need support, ask for it!