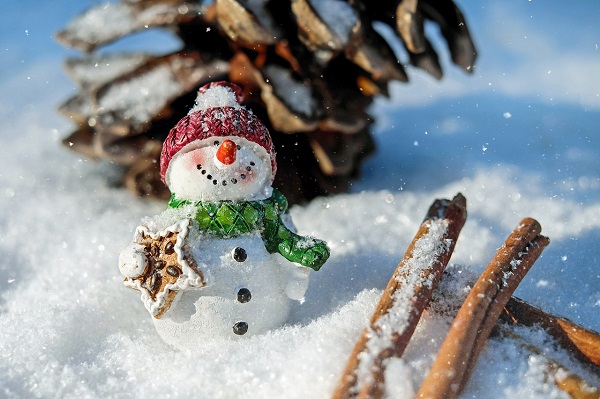 We've made it to Week 11… well done to all Surrey students for your hard work so far this semester.  As the Winter Vacation approaches, we hope that you are looking forward to taking some time out, even if you have a hectic schedule planned.  Perhaps you have a busy revision timetable, will be returning to your part-time job, or will be volunteering for a good cause over the festive period.  Of course, all of these activities will be valuable additions to your CV, but perhaps you can also set aside time to reflect on your career plans and ideas for the future.
1st Years:
You've successfully made the transition to university, so you definitely deserve to enjoy some quality time on campus or at home!  However, now is a good time to reflect on your current position:
Do you have any ideas of which career you would like to pursue? If you do, how can you build your skillset to become more attractive to employers?  If not, concentrate on developing your employability skills, and set aside some time for careers research.  You don't have to decide straight away, but start to consider your strengths and weaknesses, and what you think might motivate you in a work environment.
Summer will be here sooner than you think! How do you plan to make the most of this time? Are there ways that you can gain work experience to enhance your CV, or develop your employability skills?  Will you plan an exciting holiday where you can develop language skills and learn about the culture/industries of another country?
Our leaflets on 'Getting Started' and 'Finding Work Experience' here will help.
2nd Years:
Having made inroads into the first semester and kept up with your 2nd year schedule, you are making good progress. Here's a couple of things to think about:
Are you planning to apply for Professional Training? Have you updated your CV/started making applications?  Do you need to catch up with your fellow classmates who are ahead of the game?
If you've decided not to undertake the Professional Training Year, have you made plans for the summer to gain important work experience/evidence skills to help you stand out at the end of your final year?
Try reading 'Writing Effective CVs & Covering Letters', 'Finding Work Experience' and 'Student Jobs & Volunteering' here for some useful tips.
Professional Training Placement Students:
Hopefully settled into your working environment, you are developing essential work-based skills that will strengthen your CV and future applications.
Take some time to reflect on the additional skills and experiences you have gained on your placement. How have you increased your skillset over the past few months?
Your placement may have helped you decide on a career path, or perhaps you feel this is not the right area for you. Either way, it is useful information and your experience will be worthwhile.  What have you learnt about your strengths, weaknesses, likes and dislikes? Does the working environment/size of the organisation suit you?  Are there areas you would like to develop during the remainder of your placement?  Perhaps you could take on a project or develop leadership skills in the New Year?
Fourth Year, Final Year and PGT students:
The start of your professional career is getting closer.
How can you maximise your time at university to prepare effectively for your next steps?
Do you need any support with your future plans/making job applications/applying for further study?
Consider how you have developed as a potential employee during your time at university. Be ready to sell your knowledge, skills and abilities and demonstrate your willingness to contribute to the world of work.
Leaflets including 'Application Forms' and 'The Job Interview' will be useful at this stage. You can also find help with applying for postgraduate qualifications and 'Useful Careers Resources' for different subject areas here.
Whatever stage you are at, remember the Employability and Careers Centre is here to help you with your ideas and plans.  Your future is exciting!
In addition, it will be important to return to university feeling refreshed and ready for 2017, so do enjoy the vacation, catch up with family, friends and sleep, and have fun joining in the festivities…
Happy Winter Vacation from the ECC!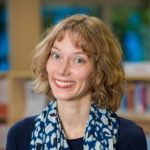 This blog post has been written by Vicky Ransley, a Careers Adviser at the University of Surrey since Jan 2014. With her background in the arts, publishing and education, Vicky specialises in working with students from the Faculty of Health and Medical Sciences, GSA and the Department of Music and Media.