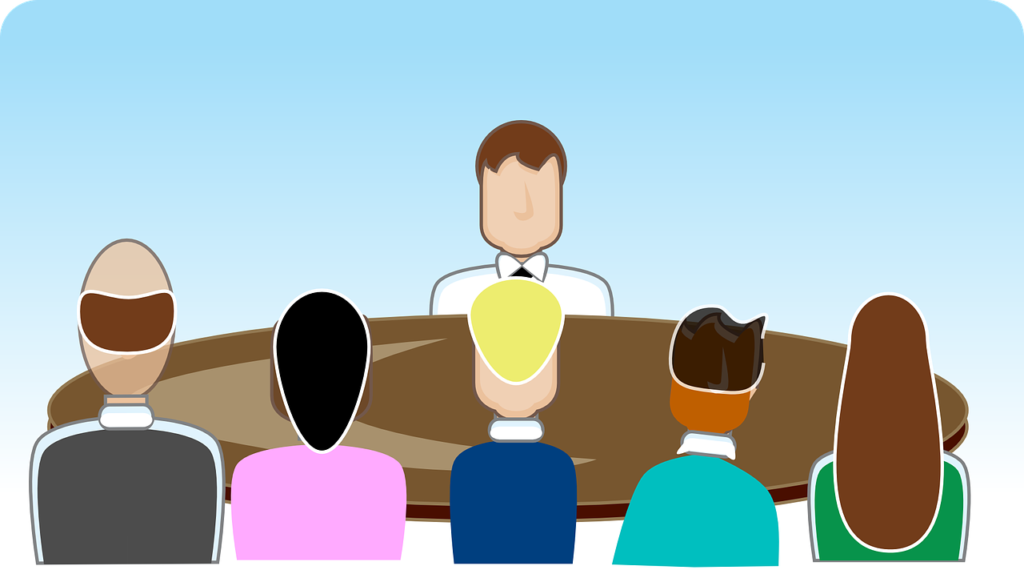 If you've been invited for a job interview, congratulations! You've passed the first hurdle and your application captured the company's interest.
The interview is your chance to demonstrate to the employer what you can offer their business, and that you would be the best candidate for the role.
How should you prepare for your interview?
Careful preparation is crucial to success, so here are some tips:
Review your application and know what you can offer the employer in terms of your relevant skills and previous experience. This will help with the "Why should we employ you?" type question.
Read the person specification and job description, then think of examples you can use from your own experience to match the employer's criteria. This is good preparation for competency type questions when employers ask for an example of a time when you have used a specific competency. For more help with structuring your answers, click here.
Understand the role you are applying for and what you find attractive about it. This will involve researching the job role in more detail and identifying specific responsibilities which appeal to you and why. You will then be able to answer the "Why are you interested in the job?" type question. See the Prospects website for occupational profiles on most graduate level jobs.
Research the organisation and sector. Look at different sections of the employer's website, as well as quality newspapers and business networking sites like LinkedIn. What do they do? Who are their clients? What are their values and ethics? Who are their competitors? What new developments are taking place? What are the key issues facing the sector? Plus, think carefully about how your own aspirations and values match theirs. This will prepare you for the "Why do you want to work for us?" type question.
Plan your journey: Leave extra time for cancelled trains/buses or traffic jams. Know the name of the person you should ask for before you get to the reception desk. Make sure you have their contact details in case you need to let them know that you are going to be late.
Plan your outfit: An interview is a formal occasion so dressing smartly is safer than dressing casually. For men this usually means wearing a suit and tie, and for women it could mean wearing a suit or a smart top with trousers or a skirt, or a smart dress. You would probably dress differently for a job in the fashion industry to a job in a firm of solicitor's but the general rule is always to be smarter than you would if you were just going to work.
It's interview day – what should you remember to do?
At the beginning of the interview, the interviewer may offer to shake your hand. Try to reply with a firm, but not bone-crushing handshake; a limp handshake may give the impression that you are not interested or unassertive.
Take a seat when invited to do so. Try to sit up in a comfortable but alert position without folding your legs or arms as this can be seen as defensive. Try not to fidget.
Maintaining good eye contact with the interviewer is important and the occasional smile will make you appear friendly.
Employers are looking for enthusiasm and this is often conveyed by body language and posture as well as by good positive answers.
What type of interview questions should I expect?
There are different types of questions such as:
Warm up questions – for example "Why did you choose to study a degree in psychology?" or "Tell me about yourself." The employer does not want your life history; be prepared to give a brief and relevant snapshot, delivered in a confident and concise way.
Competency based questions – your answers will give employers an indicator of how you have reacted and dealt with different situations. You need to research the competencies for the role you have applied for using the job description and person specification. You will be asked to give an example of when you have used the competency for example: "Describe a time when you had a difficult problem and what you did to resolve the issue." Your example can be from any aspect of your life, including academic, work experience, or social. Practise structuring your answer using the STAR technique (Situation, Task, Action and Result).
Strength based questions – this approach concentrates on what you are good at and what you enjoy doing. Strengths based interviews are more difficult to prepare for, other than taking time out to reflect on your strengths beforehand. Questions are asked at a quick pace and your tone of voice and body language will be assessed to sense your enthusiasm. Questions might include – "When are you at your best?" or "What motivates you?"
Technical /Specialist questions – these are questions which will test your knowledge, interest and commitment to the job and the industry. Examples include: "Describe the physical processes on X-ray interaction with tissue." Or "Tell me your views on current legislative standards affecting the Tax profession." Read up about current trends in the sector, think about the company's clients and ways of meeting their needs, and increase your commercial awareness by regularly reading a quality business newspaper.
Creative/crazy questions – this could be something like "If you were an animal what animal would you be?" Or "What makes you get up in the morning?" The interviewer is trying to find out more about your personality and motivation, so try to think what is behind the question and make a considered response.
Difficult questions – often candidates dread questions like "Can you tell me where you feel your skills are weakest?" You don't want to give an answer, which will make the employer wary of you such as "I tend to miss deadlines on a regular basis" or a weakness which is core to the job. Focus on a real weakness but talk about how you overcame it and always aim to finish on a positive note.
What happens at the end of the interview?
Ask your questions! It's always a good idea to prepare a few questions before you go, such as training opportunities, the organisation's culture, or how they see the company developing in the next few years. Try not to ask about salary or annual leave at this stage.
Thank the interviewer for their time and say that you look forward to hearing from them. Take your cue from the interviewer in terms of shaking hands and remember to give them a parting smile.
You may wish to send them a follow up email to thank them again for seeing you and to reiterate how interested you are in the job.
If you are not successful, don't forget that the experience will have been good practice for future interviews and that success often lies just beyond failure. You can ask the employer for feedback by email or by phone. Plus, it's a good idea to make a note of the questions that you were asked for future reference.
Further help and resources