Are you currently undertaking your PhD or working at the University as an Early Career Researcher?
We are excited to announce that you now have dedicated Careers Advisers to support you when planning your future career. Fiona Thie and Hayley Cordingley are based in the Employability & Careers Centre (in the Philip Marchant building), but will be offering a range of services through the Doctoral College and Researcher Development Programme.
WHAT WE OFFER
Whether you're looking to stay in Academia or want to explore your options elsewhere, we can help.  Don't leave it until the end of your PhD to consider your options!  If you are an Early Career Researcher, come and see us to discuss your options and next step.  Our dedicated support includes:
45 minute 1:1 appointments (available Monday-Thursday): A confidential discussion on topics such as career options, career planning, CVs, covering letters, application forms and interview preparation. We also offer practice interviews. To book one, pop into Employability & Careers, Philip Marchant Building or call 01483 689001.
20 minute Quick Query sessions (available Mondays and Thursdays 2-3pm): Shorter sessions to review your CV, covering letter or application form, or answer any career queries you have. To book, sign up on the day from 1:30pm onwards. First come, first served.
Interactive Workshops: 1 hour and 2 hour interactive workshops run in the Doctoral College. Workshops are listed on the RDP website.
WHO WE ARE
Fiona Thie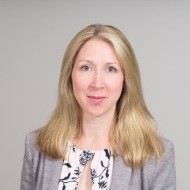 I have been a qualified career coach for 12 years, working in HE Careers Services, commercial organisations and running my own business coaching individuals just starting out, experienced professionals and career changers.  Working in the Public Sector, Higher Education, Banking, Oil & Gas and Fast Moving Consumer Goods sectors, I have also recruited into a range of commercial, technical and creative roles by working closely with senior stakeholders and hiring managers, and understanding what qualities they were looking for.  Screening applications, interviewing and running assessment centres has given me the 'inside view' on what employers want at both the early career and experienced hire level.  I'm looking forward to supporting you throughout your time at Surrey and in making your next important career decisions!
Dr Hayley Cordingley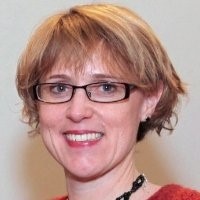 I started my career much like you doing a PhD, then moved to industry where I spent 10 years working in different areas of R&D as a researcher, a line-manager, and a project-manager collaborating with various industrial and academic partners.  I returned to academia to develop a particular technology, look at creating a start-up, and work as a project manager before deciding to focus on using my knowledge and skills to help other researchers with their careers in 2015.  Over the last 10 years, I have worked as an employee and as a freelancer with a few different HEIs (all on short-term contracts ranging from 7 days to 2 years!) and am really looking forward to meeting up with you – helping you find and secure the next role that's right for you!