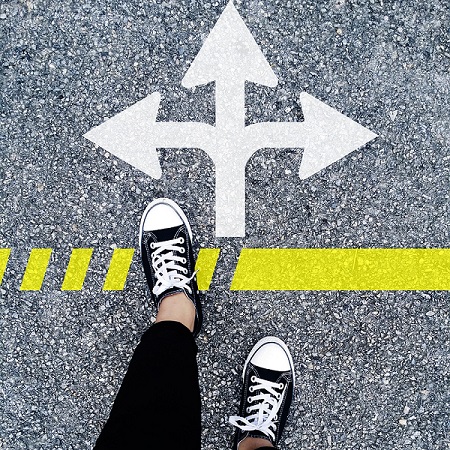 With final year exams looming, studying takes priority, but spare a thought for your future career! To help make the transition from university to work a little easier, the Employability & Careers Centre share what you need to be thinking about in the coming months…
Know your career options
Not sure where to start with your career? There are tonnes of helpful online tools available which can help you understand more about yourself and relate this information to possible careers. Check out our handy 'Getting Started' guide.
Confused by all the different career pathways you could take? Our Careers Advisers are here to help you unlock your future and unravel the maze of job possibilities. Book a one-to-one appointment with an adviser who can help you to reflect on your skills and strengths and identify a meaningful career path.
Plus, don't miss our upcoming Summer Recruitment Fair on Wednesday 10th May, where more than 60 companies will be on campus to tell you about their exciting job opportunities with a summer / autumn start date. Find out more here.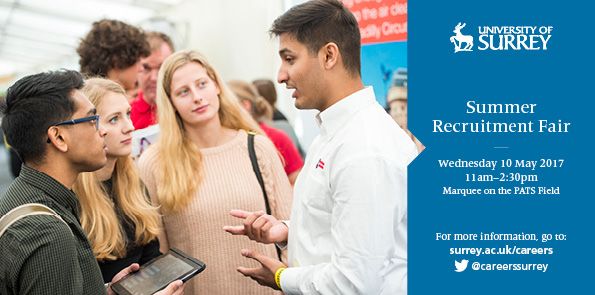 Interested in working abroad? We also have a comprehensive online jobs site, called GoinGlobal which is specifically tailored for working overseas here.
Where are all the graduate jobs?
It is estimated that 80% of people find jobs through people they know. Engaging with social media as part of your job search is a vital way to build your own network of useful people who can give you tips and ideas for breaking into the sector that interests you. Read more here about how you can improve your LinkedIn profile to create the best impression on potential recruiters.
Plus, make sure you're registered to receive job alerts via the Surrey Prospects online jobs portal! There are hundreds of new graduate vacancies on the portal (plus you still have access after graduation!)
Clear the hurdles – CV's, online tests and assessment centre advice
Once you've identified your dream job, find out how to create a winning CV and Covering Letter. Come along to our workshops on 3rd May and 8th May to find out how to write an effective CV that will take you to interview.
If you've made it past the application process and been asked to do an online test… how do you prepare? Read this handy blog post on how to ace psychometric tests!
If you've passed the online test and been invited to an Assessment Centre…now what? An Assessment Centre is a method organisations often use to select candidates based on a number of different exercises related to the skills and abilities required of the job role. Find out here what to expect and how to prepare via Target Jobs here.
If at first you don't succeed…
Not only does success in today's jobs market rely on resilience to leap the hurdles and remain on track, but more than ever, graduate recruiters are looking for resilience in their candidates. Read this informative blog post about why resilience is important and how you can develop it.
Plus, don't forget that once you have finished your degree, you can still come back and use our Employability and Careers Centre for up to three years after you graduate. Please keep in touch with us via Facebook and Twitter and get careers advice via the Surrey Careers blog.
We wish you all the best for your future career!