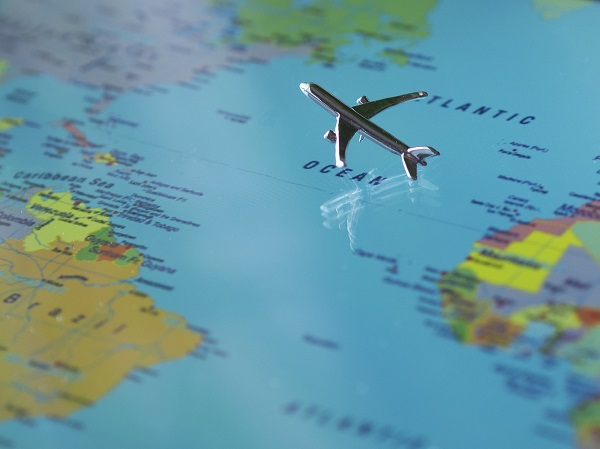 We appreciate that it can be challenging for international students to find employment, either during or after their studies at University, but don't despair; the Employability & Careers Centre and International Student Support are here to help you! Here we answer some commonly asked questions to help international students navigate their employment options.
Am I allowed to get a permanent job in the UK after graduation?
If you are coming to the end of your studies in the UK and you are considering staying on in the UK to work, make an appointment with an International Student Adviser at the University's International Student Support surrey.ac.uk/currentstudents/visa/about/ They offer advice on employment, immigration and visa issues. The legislation for the terms under which international students can remain in the UK is complex and the regulations change frequently, so it's important to do your research and know the options available to you.
How should I conduct my job search?
If you are ready to seek employment in the UK, then you should follow the same process as all other job seekers. Our top tips:
Identify possible employers and make direct or speculative applications using a CV or application form as they require.
Remember that some employers, particularly smaller ones may not know all the relevant rules and regulations on employing international students or graduates. Educate yourself about the different rules that apply to your own situation, and be prepared to answer any questions an employer may have. It may help to take along documentation with you to interview that shows any entitlement you may have to work in the UK.
Remember that for some graduate schemes, you might have to return to your home country to apply from there. This is because most of the schemes have strict rules about who is allowed to 'switch' from another immigration category (for example, 'student'), into the scheme whilst still in the UK.
If you want to stay in the UK under one of these schemes, you must make your application before your current student visa expires.
If you have been sponsored by a government or international scholarship agency for your studies, most of the schemes require that you obtain their written permission.
Another area to consider is how your qualifications from your home country relate to UK qualifications. Some larger employers will be familiar with the comparability of overseas qualifications, but others – again often smaller employers – won't be. In this case it may be useful to provide them with this information on your CV or Application Form. Information on the comparability of UK and overseas qualifications in available from UK NARIC.
When should I start looking for graduate positions?
In the UK, the graduate recruitment cycle begins at the start of the academic year, just under a year before actual employment starts. Employers expect you to seek out their vacancies and make direct contact with them. Many large, multinational companies set deadlines in December or January (or even earlier) to receive applications from new graduates and postgraduates. As there are different recruitment timetables in different countries you will need to plan early. You will need to research immigration requirements as well as employment opportunities. Applying for employment as a graduate in your home country, before you leave the UK, also requires planning and organisation.
What's your advice for looking for employment in my home country?  
The majority of international students return to their home country to start their career, even if they plan to work internationally, as this is often the easiest way of getting started. International opportunities, which will draw on your experience of studying and living in the UK, may be found in many different types of organisation in your home country e.g. multinational corporations, finance institutions, government departments, import/export or travel businesses. If you return home during vacations, try and explore local opportunities, recruitment timetables, contacts and procedures for local graduate recruitment. Local professional associations may also give you information on vacancies. Try to obtain website or e-mail addresses to keep in touch back in the UK. Useful information is available at: www.prospects.ac.uk/links/countries
How about working internationally?
If you want to work in a country other than your home country, you will need to check and follow the immigration procedures carefully (approval usually takes 3 – 6 months). Check any offers of employment carefully as, for example, fixed term contracts may include a 'bond', requiring you to repay part of your earnings/hiring costs if you break the contract. Every country operates differently with regard to its recruitment timetable and main methods of graduate recruitment and you will need to check these for each country. Some recruitment agencies specialise in overseas opportunities, however, you should not pay money to an agency in the UK for help in finding work. The Employability & Careers Centre can inform you of any forthcoming Careers Fairs specialising in employment in specific countries or regions. Networking whilst visiting the target country or making contact with alumni associations in the country of interest can also be a good way to find out about jobs.

The Employability & Careers Centre subscribe to GoinGlobal which is packed with country specific career information. Each guide has been developed by a local career specialist, updated annually, and features recommended websites and detailed resource descriptions for vital employment topics including job sites, job fairs, country employment outlook, top company information, business resources, work permit and visa regulations, advice on pay, CV writing guidelines, interview and cultural advice. More information and the details of how to access GoinGlobal is available at surrey.ac.uk/careers/current/work/abroad/
Can I work during my studies?
If you are from outside the European Economic Area (EEA) and are studying on a full-time degree programme in the UK on a valid student visa, you can carry out casual and temporary work whilst studying for up to 20 hours per week in term time and any number of hours during vacation periods, provided the stamp in your passport does not prohibit you from working. Time spent writing up a dissertation or thesis does not count as a vacation so you are still limited to up to 20 hours per week during this period. Remember that your course work can take up a lot of time during semesters so you should consider working less than 20 hours per week. You must not fill a permanent full time vacancy, engage in business, self-employment or be a professional sports person or entertainer.
Am I eligible for the Professional Training Year?
During your studies, you can undertake work placement which is part of a so-called "sandwich course". It should not be shorter than 30 working weeks and completed within your current period of permission to be in the UK as a student. For more information about Professional Training Year please visit www.surrey.ac.uk/professionaltraining/
How can the Employability & Careers Centre help me?
The Employability & Careers Centre in the Philip Marchant Building is open throughout the year and offers a range of advice and information services to all students to help you job hunt efficiently, including:
One-to-one confidential appointments with a Careers Adviser to discuss any careers related issue. Book this in advance in person or by calling 01483 689001.
Feedback on your CV, covering letter or application form before you send these off.
One-to-one practice interviews to enable you to prepare for job interviews.
Departmental talks to make you aware of the possible career options for your subject.
Workshops and employer presentations, in the autumn and spring semesters. For details, please visit the Careers website and see the What's On section.
Online careers information on vacancies, country profiles, postgrad study and graduate level occupations available at surrey.ac.uk/careers.
For further resources to support international students working during or after your studies, read our 'International Students Job Hunting Guide' here.