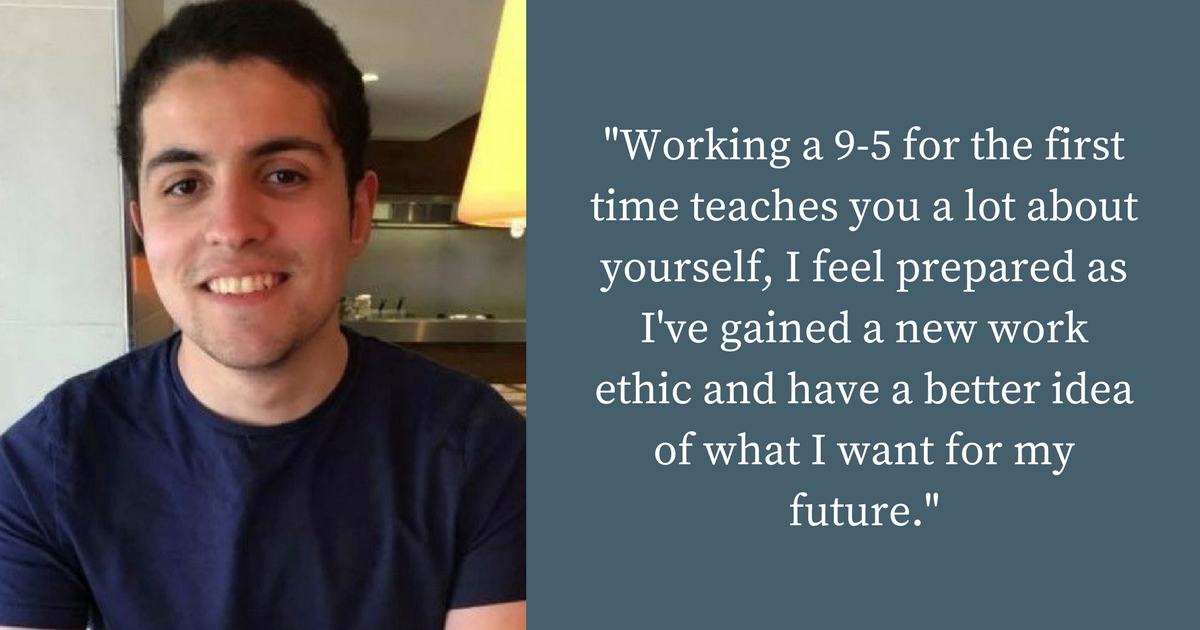 We recently caught up with Computer Science student Alexander Key, who shares some of his highlights and advice following his placement year as a Test Engineer at Sky TV.
How did you initially find out about your placement? 
Our course was placed on a mailing list where we were sent any job specifications for appropriate companies. The application process was relatively simple, I sent my CV and cover letter and luckily that was all it took to get my interview.
Why did you choose to apply / what attracted you to the role?
Sky fit the kind of experience I was after, and I had a good foundation from my uni courses to fit the desirable skills that they wanted. The role itself seemed interesting since I've had Sky most my life and getting the chance to go out of my comfort zone and see how such a large company operates was an exciting prospect.
What has been the highlight of your placement experience so far?
Showing my boss my project after spending a lot of time preparing, impressing him was a huge highlight and made all the effort feel worthwhile.
What has been your biggest learning experience during your time there?
Don't be afraid to fail, I spent the first few months of my placement just trying to get the work done without bothering anyone, you're there to learn so throw yourself at your work, you have nothing to lose. You're there to learn and get work experience, failure is good just keep trying!
How do you feel our placement has prepared you for after graduation?
It has shown me how a large company operates, how to communicate and act professionally, it simply shows you what having a job in the industry is like, making mistakes and learning from them. Working a 9-5 for the first time teaches you a lot about yourself, I feel prepared as I've gained a new work ethic and have a better idea of what I want for my future.
How has your placement helped you in making decisions about your career choices after University?
Since I have a better idea of what working life is like, and what areas of computing I enjoy, I have a completely different mind-set for life after university, whether it be what line of work I choose to take, or how to approach new challenges, I have a good understanding of what it takes to make it in a certain industry and to show less fear to the unknowns out there.
What advice /tips would you give to students that are currently applying for their Professional Training placements? 
The most important question here, the top advice I can give any student is to invest time into researching your potential placement company, show them you care about what they do and show them what you would gain from such an experience.
When you start your job it will be scary, it's often fast paced and you'll have no idea what to do, avoid the mistake I made and try to jump straight in, you're inexperienced and they know that, so don't be afraid to fail. The failures I made at Sky really shaped my experience and taught me the most about working life and myself, so go for it!
Would I recommend it? Absolutely! You can earn some money for the future, gain invaluable experience and learn a lot about yourself, it's hard but it wouldn't be worthwhile if it wasn't.
Pro tip: Apply everywhere you can, invest large parts of your day to doing so, you could miss out on a life-changing experience just because you were lazy (I'm not judging, I did the same but got lucky)
Good luck!
---
Still applying for placements for the next academic year? Our Professional Training team are here to help. Explore the benefits of a Professional Training placement and get in touch with the team.