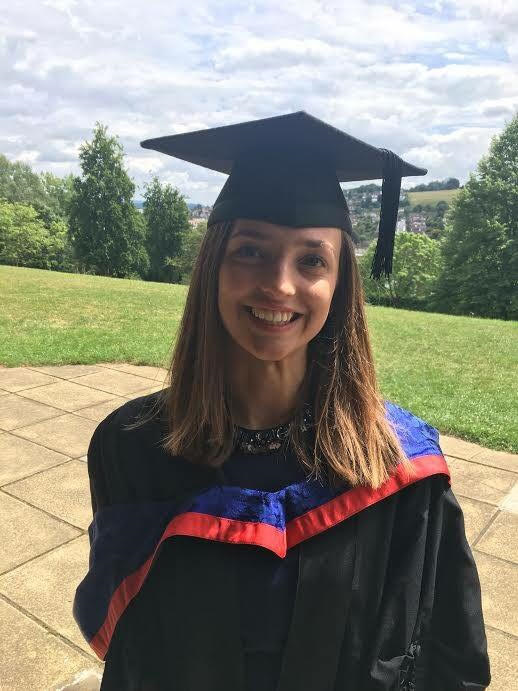 It's about a year today, as I'm writing this, since I started my first graduate job and joined the Civil Service Fast Stream. A year ago, I was sat in Lakeside coffee shop frantically finishing my English Literature dissertation on post-modern fiction. Today, I work on how to manage the nation's biosecurity after Brexit, to maintain animal plant health and welfare standards with minimal disruption to trade, when we leave the EU. So how did I graduate and get from A to B? (Or considering how completely different my days look now, from A to Z!)
Where did I start?
As part of my degree, I worked for a year at a well-known charity in Public Relations (PR). My experience on work placement showed me that there are amazing careers to be had in charities and public sector, not just in the corporate world.
That's what led me to apply for my current role, as a generalist Fast Streamer at the Civil Service Fast Stream. The Fast Stream is the Civil Service's development programme, designed to 'fast track' existing civil servants into leadership roles and develop future talent.
If you are less familiar with the Civil Service, Civil Servants work for the UK government. Whatever political party is in power, Civil Servants act independent of politics to support the UK government to make decisions, and to deliver them. For example, Civil Servants work in government departments (Cabinet Office, Department for International Trade) the NHS, the Police and plenty more. Fast Streamers rotate around roles, and I have currently worked in the Department for Transport, Department for Environment, Food and Rural Affairs (Defra), and am moving to the Ministry of Justice soon.
Job Applications
When I was applying for the Fast Stream, I was also applying to lots of other jobs. I had about 4 interviews, and submitted over 20 applications. I applied to jobs that appealed to me in a variety of different ways, and kept open minded to what my future could be. The application processes were all varied and took a lot of time. Even when I was down to the final stage of the Fast Stream process, I kept applying and attending interviews for other jobs just in case!
Where I am now
Graduating and your first graduate job is of course only part of a longer career journey. The move from being a student to a government official has and continues to include lots of change and challenge. I don't feel like I am 'there' yet, but I would never have had the chance to experience the interesting and varied career I am in now if I didn't take the time work on those long application processes and push myself!
It can be harder to judge your success after you graduate than it was when you were in education, as everyone takes a different path. I'd recommend to anyone thinking about their graduate job to think about what would be the most interesting path for you, and to work hard towards that goal. Maybe you know exactly where you want to end up, or maybe – like me – your interests will take you somewhere exciting where you never expected to be.