As a Final Year student, I have received my fair share of rejection emails. When it comes to job applications, regardless of whether the role is an internship, placement or graduate scheme many of us are in the same boat. We've all been there – you check your inbox and see an email from an organisation you had an interview with a week ago. It reads, 'We regret to inform you that your application was unsuccessful.'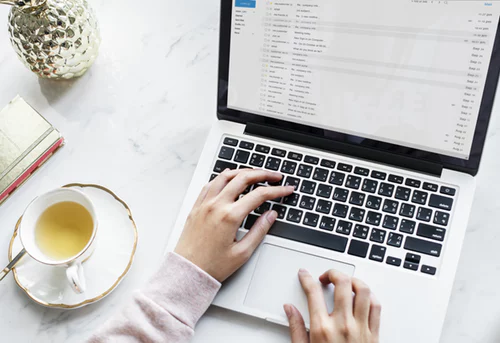 Not getting a job that you spent hours applying for can be really disheartening. It's something almost all students have already experienced. Being bombarded with rejection emails is disappointing, but in every situation, there is always something positive to learn.
I will share with you three steps that I go through every time I receive an email from a potential employer saying that my application was unsuccessful:
Review your application answers and cover letter
This is a vital and often overlooked step. It is so important to read through the documents you submitted. Not only will hindsight help you to see any errors, but it will also allow you to fix these mistakes going forward if you plan to apply for similar job roles.
The Employability Centre offer Guidance Interviews with a careers adviser. You can book these appointments online using Surrey Pathfinder. Talking through your CV and cover letter can help you to identify the areas of your application that can be improved. For example, many people tend to overuse the phrase 'I am passionate' in their CV, which many employers dislike.
Ask for feedback
If you made it to the interview stage, you should be proud of yourself! Employers only interview candidates they think have the potential to effectively fill a job vacancy. Interviews are notoriously tricky and with digital advancements, we have the potential to have face-to-face, telephone and video interviews.
Don't be afraid to ask your interviewers for constructive feedback, they will highlight things you didn't do well during your interview which will help you prepare for the next interview you have.
Be persistent in your pursuit of a job
Lastly, it is important to take time to come to terms with the fact this company did not hire you. Not getting that job is a setback but it is by no means the end for you. The best way to improve your chances of landing your dream job is to continue applying for other vacancies. Persistence and hard work always pay off!
I hope you can apply these tips to your job applications going forward. Don't let one negative outcome keep you down, despite how you might feel now you will get a job if you don't give up. Good luck!
Written by Destiny Bright 
Further resources relating to interview practice available through the Employability and Careers Centre:
Book onto our Assessment Centre Group Exercise workshop here
Try out our interview simulator here
Check out our employer advice video hub here