For many of us Christmas is a time to unwind, relax, spend time with friends and family and eat (too much). But, do you ever find that you have just spent TOO much time doing all of the above and want to do something else?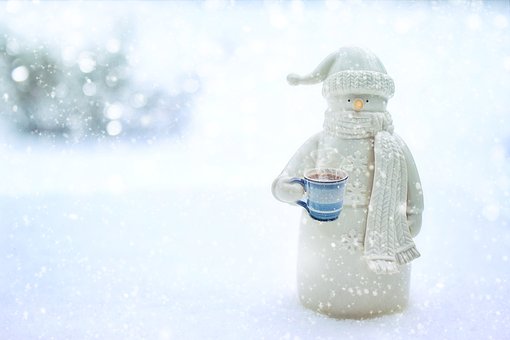 Christmas Jobs of the ECC staff
I spent most of my Christmas's whilst at university working on my local theatre's panto season. They regularly needed temporary staff to usher at the extra Christmas shows they put on. High points for me were the great variety of friends that I made, and who I worked with every holiday. I also loved the theatre environment, but watching the same show again and again AND AGAIN did get a little tedious. However my customer service skills, mental addition (adding up all those ice-creams), and my ability to think on my feet when the unexpected happened were all skills at which I became well-practised.
Dressing as a giant snowman
Sharon, our Employability Award co-ordinator, worked at a shopping centre, dressed in a giant snowman suit, greeting children. She was too hot, and she kept falling over because she couldn't see through the tiny eye-holes. She learnt to deal with conflict and manage her emotions and be positive, even when she didn't feel like it. She also learnt that as a snowman, she was an integral member of the Santa and the elves team.
Emma, one of our careers advisers, was a chambermaid in a 4 star hotel. 'There were a lot of rude and demanding people who didn't seem to have any Christmas spirit.' She learnt to take their attitudes on the chin, and built up her resilience. Luckily the great people she met whilst working there made up for the rude customers.
Being a Christmas postman
Brendan, another of our careers advisers, delivered post and parcels for the Royal Mail. His round included his family road, and enjoyed popping home for a quick coffee during his round. 'It was a great experience & it taught me how to work quickly, accurately & independently & to remain calm when encountering excitable dogs (& occasionally, people). The main 'perk' was the joy of riding a Post Office bike with wonky steering & no brakes!'
Lisa, our placement administrator: 'I've always worked in schools over the Christmas period, allowing my inner child to be released.  The copious amount of glitter and glue, hours spent on constructing Christmas cards from foot prints, helping with the Christmas Nativity which always involved managing lots of tears (mainly from the parents) and encouraging children to wear itchy ridiculous costumes and of course the school Christmas lunch where making your own Christmas hat was compulsory!  They say Christmas is for children, I was in the perfect job!'
The added perks of working at Christmas
Phil, our Data & Systems Officer, worked at a retirement home serving turkey and sprouts to the residents. He'd get home for his own Christmas dinner after he'd served up theirs. 'I learned that some people have to work over Christmas, in order to make the big day happen for everyone else, but also that old people give generous tips when they've been hammering the sherry since breakfast.'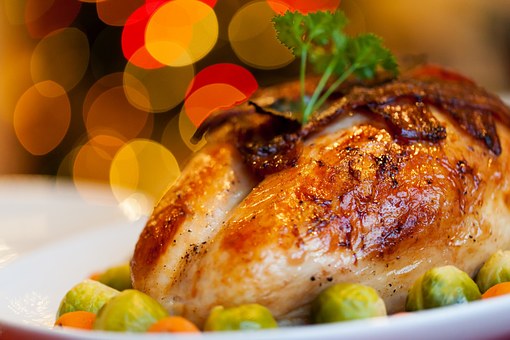 Some companies may still be hiring for Christmas, but also will often take on extra staff during the school and university vacations. Current opportunities on Surrey Pathfinder include Bar and Waiting staff at Epsom Downs, Sandown and Kempton Park Racecourses, Children's Science Presenter, Holiday Club Activity Leaders, Various opportunities at Topgolf, Bar and waiting staff with High Society and Brand Ambassadors.
Why not take the plunge? These positions will all help you earn some money, hone your customer service and teamwork skills, and possibly even make some new friends.
Have a look on Surrey Pathfinder for more  part time jobs or register with Unitemps.