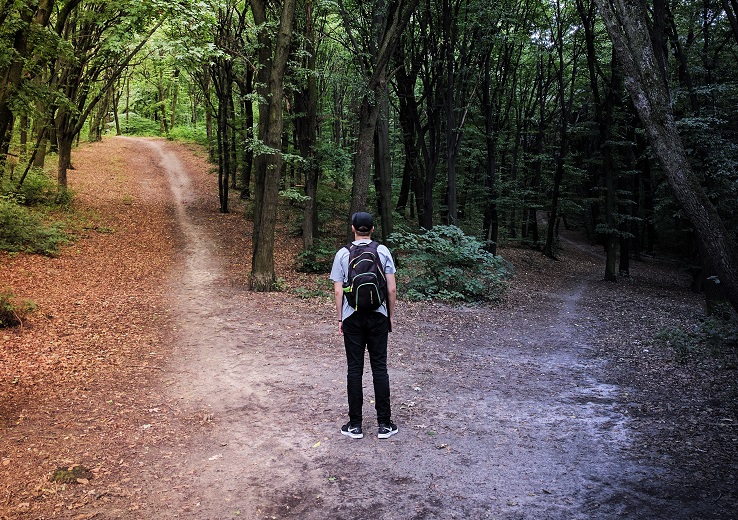 It can be tough to leave behind the familiarity of university. This may be manageable if you have a job lined up, but if you haven't, you aren't alone. The 'what now?' feeling can set in.
So if you're not sure what to do next, check out our tips below
Our careers advisers are happy to talk to you. Book an appointment for help with:
Assessing different career avenues
Getting your CV or applications ready
Tips on where to look for jobs
Mock interviews – if you have an interview coming up
Keep applying
Some of the larger companies' graduate schemes recruit on a rolling basis.  Also many of the small and medium sized companies do not have formal graduate schemes. This means you can start working for them at any time of the year.
The good news is that there are more graduate jobs than there are graduates. That's why many firms are reporting difficulties in recruiting for positions.
As an alumni you can create a graduate account on Surrey Pathfinder which will give you access to:
A range of resources including an interview simulator, CV help, industry news and online practice tests
Job vacancies, careers fairs and employer events
One-to-one careers advice for three years
Beating post-graduate blues
You may face a period of uncertainty post-graduation, particularly when it seems like everyone else is 'sorted'. It's easy to become disheartened and find your mood beginning to spiral downward.
Try to keep structure in your day. Do something productive towards your goals, no matter how small. Every step is a step in the right direction.
Next steps: If your priority is getting your first step on the career ladder we recommend:
Breaking a job application into bite size chunks (eg complete one section of your CV or one paragraph of your cover letter in each session)
Rewarding yourself with something healthy after each task completed
Contacting us for help with applications
Tips to help with low mood
Low mood often affects the basics of daily life – sleeping, eating, exercising, and socialising. Problems in these areas then quickly reinforce the downward spiral.
You can make small changes to build healthier daily routines. This can make very big difference to how you feel.
Exercise: This is proven to raise mood. Ideally find something that gets your heart rate up and lets the endorphins kick in.  Going outside to exercise will increase your Vitamin D levels so is a double win!
Stay connected: It may be tempting to isolate yourself or feel that you haven't got anything to say. Depression thrives on isolation, so some of our tips include**:
Talking to friends and family and letting them know how they can help
Planning social events and sticking to them even if you are reluctant to go
If your mood persists longer than 2 weeks or you feel at risk to yourself – do not hesitate to contact your GP or seek other kinds of professional help***.
Graduate Support from the University
The support systems at the university include Employability & Careers  (3 years from graduation) and the Wellbeing Centre (2 months from graduation).
Further Reading
Other blogs in this 3 part series
* Prospects – Graduate labour market in 2018
** For more tips visit https://www.studentsagainstdepression.org
*** Samaritans – 24 hour emotional support for anyone feeling down or struggling to cope
T: 116 123 (Freephone) E: jo@samaritans.org W: www.samaritans.org