Hey guys and welcome to University of Surrey, or welcome back if you're already a student here. I'm Eleni, one of your student careers ambassadors. I've just come back from my placement year and I'm now heading into my final year of biomedical science.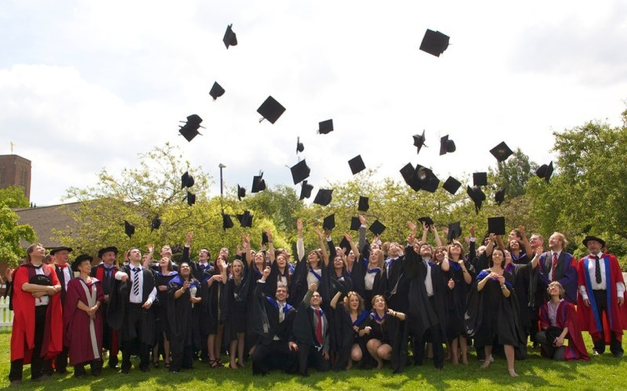 A new academic year is about to begin, our timetables are out and excitement is in the air. I can imagine all the mixed feeling our Freshers have: anticipation, nervousness, eagerness to begin the uni journey. I know, that was me three years ago!
A major part of coming out of school and transitioning into the university life is starting to think about work, whether it be your future career, a placement opportunity or part time student work. Well, Employability & Careers are here to guide you and support you through it.
Employability & Careers services
We offer an array of services such as workshops to improve your CV and cover letter, interview prep and guidance with job applications. We host events such as careers fairs and employer-led workshops. Check out all the events here.
We also offer an online service called Surrey Pathfinder which is a digital hub with 24-hour access to students in order to discover opportunities and expand your skills.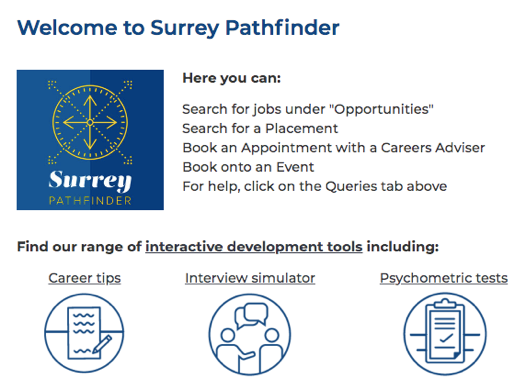 We have a big team of professionals ready to help you with your university journey, even after you have graduated. You will find our student career ambassadors and careers staff in The Hive ready to talk to you. Don't be afraid to approach us!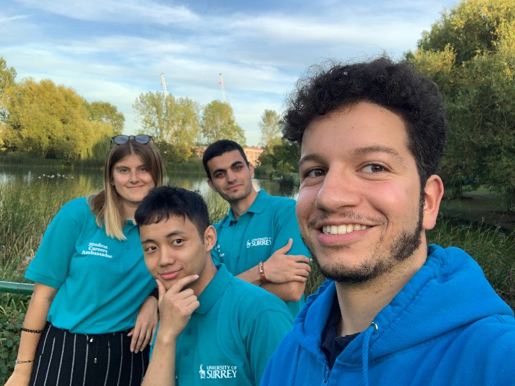 Good luck to all of our fellow students out there, and we can't wait to meet you!