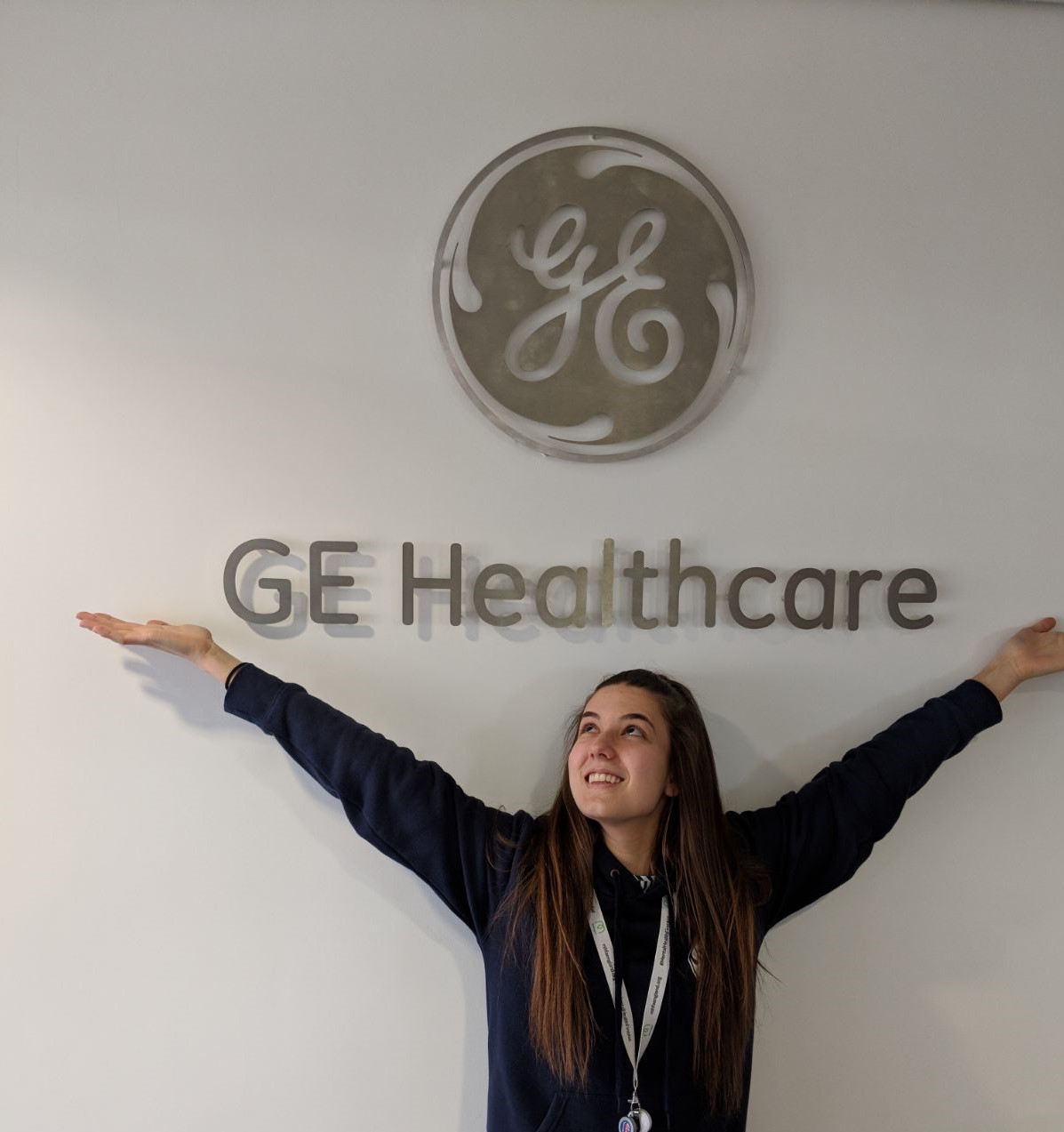 Discovering my passion on my placement year
Like many students, during the first couple of years of my degree I was not sure what kind of job I wanted to apply to once I graduated. I was passionate about engineering in the healthcare sector, as it was a way for me to make a positive difference on people's lives. But none of the jobs I found online really sparked my interest.
Now I know that my professional goal is to kick start an organisation focused on the development of technological solutions that push the limits of the current research and improve people's lives, particularly in the field of healthcare. This is, of course, a risky adventure that I am preparing myself to embark on in different ways.
How did I find out that I was into entrepreneurship? And, most importantly, how did I gain the confidence to get started on this journey? Placement Year.
What I did on my placement year
My Professional Training Year (PTY) with General Electric (GE) Healthcare was as a Software Engineering Intern in the R&D department. My job role included three main projects:
the development of internal software for use in clinical trials,
research on neurological conditions,
development of Virtual Reality (VR) applications.
I learnt something new every day, and I always felt incredibly supported by my manager and my team.
My placement highlight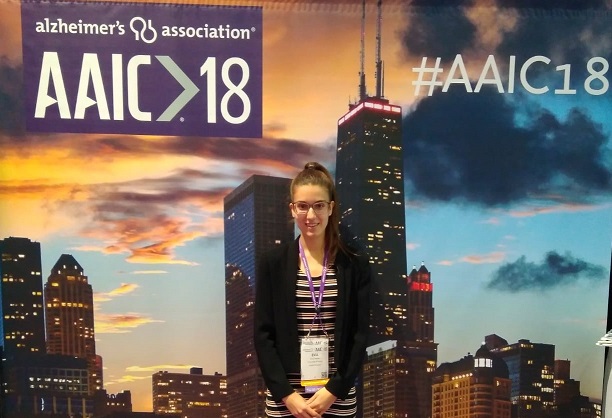 The highlight of my experience came when I presented my research work at the 2018 Alzheimer's Association International Conference (AAIC) in the U.S.A and was accepted for an oral presentation at the 2018 European Association of Nuclear Medicine (EANM) conference in Germany.
With AAIC being the largest dementia conference in the world, I was able to network with leading scientists in the field, as well as CEOs from both top and start-up healthcare technology companies. I was honoured to represent the company and to be the first intern that they sent abroad to such a prestigious event.
Developing my skills and confidence – I can do this!
I also completed a neurology course at King's College London (KCL) and got involved in many volunteering activities as a STEM Ambassador. These included
organising the 2018 GE Work Experience Week,
software workshops to support Women in Engineering,
career fairs at institutions like Imperial College
I developed my technical skills, soft skills and my self-confidence through presenting at conferences and working on these events. I realised that I was not just a student but that my work and my ideas were having an actual impact, and a switch flicked in my brain – "I can do this!"
I received several awards for my contribution to the company's development. I am also working with GE to publish the results of my work so that it can aid in the diagnosis of patients suffering from neurological conditions.
The offer of a scholarship
I was offered a Merit scholarship for the Master of Engineering in Electrical and Computer Engineering program at Cornell Tech in New York, thanks to the skills and confidence that I gained during my placement year. The programme combines both engineering with training sessions to build a start-up from scratch, for which I am incredibly excited!
My most valuable takeaway from placement year
If I had to pick, I would say that my most valuable takeaway from the year is having positively impacted the lives of people suffering from neurological conditions. This was not just with my work at GE, but also by having started my own journey to bring new products into the market. And this is what has motivated me to complete my dissertation and to face the challenges that will come my way stronger than ever!
Current Placement Opportunities at General Electric
STEM Placements at GE Aviation
Business Placements at GE Aviation
Mechanical Engineering Placements at GE Aviation
Technology Week
Employability and Careers are running a technology focussed week from 21-29 October. One of the highlights is the Technology Fair on 29 October, featuring 50 technology organisations. Book onto the Fair here.