Hey guys, it's Eleni, one of your student careers ambassadors. I've just returned from an incredible Erasmus+ placement year.
In this blog I will give you some of my tips on how to go about placement searching and how Employability & Careers can help you through the process.
Searching for a placement
Making the decision to do a placement year, has definitely been one of the most beneficial choices I have made during my academic career. You get the opportunity to spend a year in industry and gain 'hands on' experience. The university Employability & Careers team is here to support you throughout the entire journey, from searching for a placement to returning from it.
Starting early, as early as October is important. It's okay if you don't really know what you're looking for or what opportunities are out there. This is your time to explore them all. An extremely useful tool for this is Surrey Pathfinder. It's super easy to use!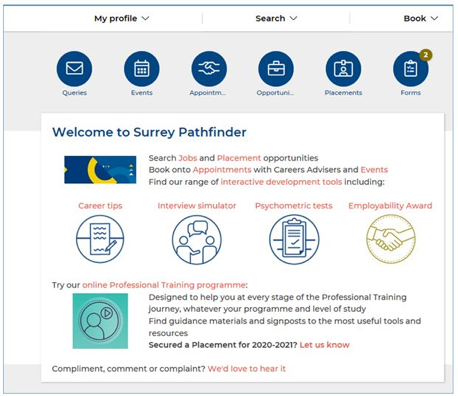 The Placement Module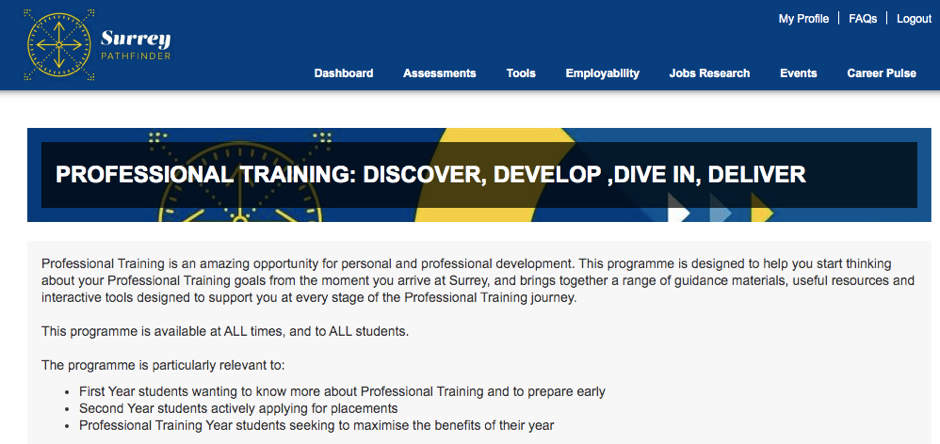 This programme is easily accessible online to students regardless of your programme or level of study. It is an interactive online module designed to guide you through the placement process, from beginning to end, and signpost you to useful tools and links. It's available year round and at your disposal for whenever you need it.
To start the module simply go to bit.ly/ptyflyer.
The Placement Coaching Scheme
A way to find out more about other students' experience is by taking part in the Placement coaching scheme. Connecting students that have just returned from placement with students that are now preparing for one, is an excellent way to get an inside view and tips. You can apply online by following this link.
Getting help with your placement application
Before sending off an application make sure your CV is up to date, you've got a cover letter showcasing your motivations and are ready for a possible interview. Placement advisers will be in The Hive everyday between 12 and 2pm to help out with all of this. You can drop in with any further questions.
Employability & Careers offer another way to meet possible placement employers face-to-face, by attending one of the many fairs and events. This is an incredible opportunity to actually chat to employers and gain more knowledge about the companies and what is required of you as an applicant.
Meeting employers at events
Coming up is our Technology week from 21-29 October.
Some really interesting highlights of the Technology Week include:
Build Your Personal Brand Online with Google Digital Garage on Tuesday 22nd Oct, 6-7pm in LTE
Women in Technology panel on Thursday 24th October, 6-7:30pm in LTG, feat panellists from Accenture, Goldman Sachs, FDM & PwC.
Technology Fair with over 50 exhibitors on Tuesday 29th Oct, 12:30-3:30pm in Rubix. Featuring 50 organisations including Sky, Sopra Steria, Atos, Deloitte, BAE Systems, Airbus and many more.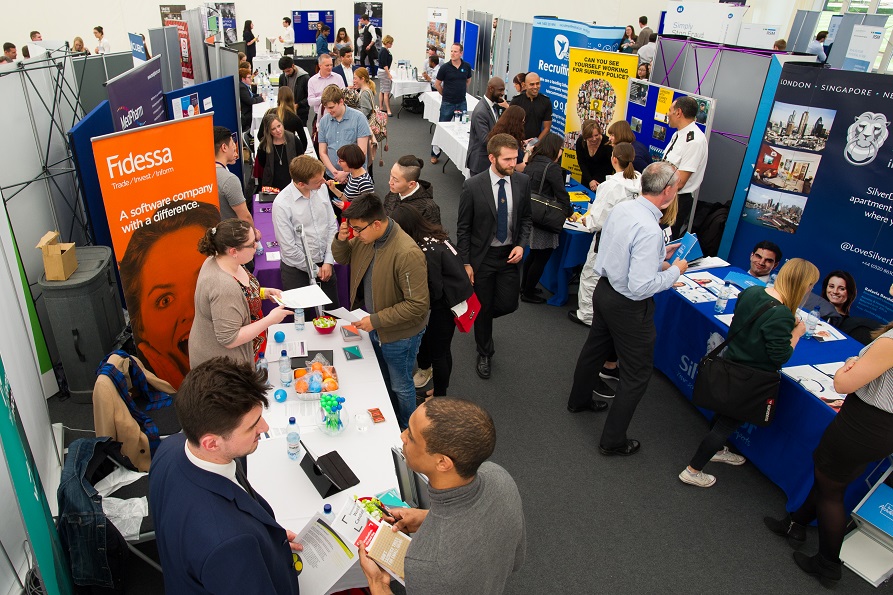 So, don't be afraid to ask for help and explore all of your options. The world is our oyster. Good luck to everyone!