How does working part time whilst studying work? We asked Chryso, who is a nutrition graduate how part time work fitted in with her study.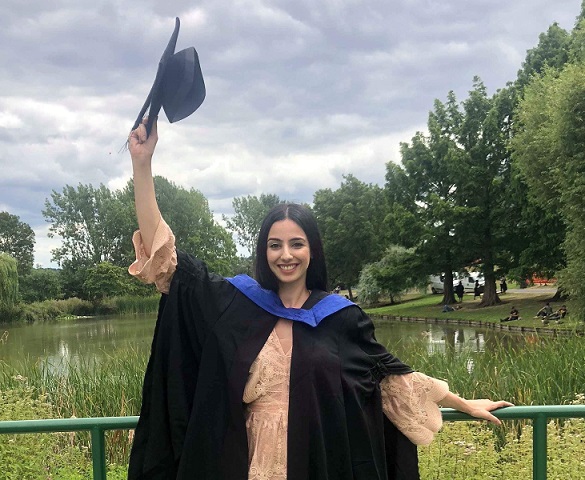 Working part time through Unitemps was definitely an important part of my academic journey. Since I was moving to a new country for the first time, away from my family, I searched for ways I could make my student life more enjoyable and to become more independent, personally and financially.
Flexible work alongside my studies
While I wanted to focus entirely on my studies, a part-time job, with flexible schedules that does not affect my studying, was the ideal situation for me to achieve this goal. And so it happened. I was lucky enough that during fresher's week, I was advised by final year students to sign up with Unitemps since they offer a plethora of part-time job opportunities inside the university and in the local area. All you have to do is set up an account with Unitemps and turn email notifications on so that to be alert of any available opportunities.
Useful training for my placement year
Not to mention, engaging with Unitemps from my first year, I had to prepare my CV and write a few cover letters, which I found useful training for my placement year and my first official professional working experience. I received emails on a daily basis notifying me of available work opportunities in the area.
Working for my department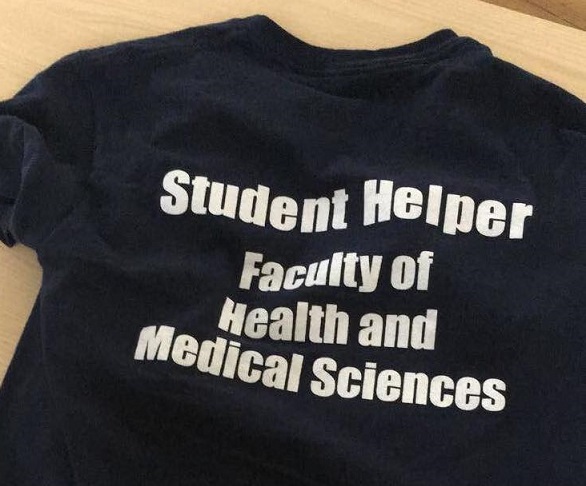 Since I wanted to engage more with the university I applied to work at university Open and Applicant days, which involves guiding, talking and answering questions to prospective students about the course and the Bioscience department in general. In my final year I worked as a lab demonstrator in the biosciences labs and was very excited to share my full academic and professional work experience I gained from the university. I could not believe how I could engage more with the university, meet many of my lecturers personally, interact and communicate with new students and share my experiences while getting paid for my time.
Fitting part time work into my final year
The flexibility of finding work opportunities through Unitemps, allowed me to focus on my studies, especially during my 4th and final year where your free time is much limited, since dissertation is added to the table. In specific months that I felt I could fit more on my schedule, I applied to work in additional smaller events. For example in November I worked at a Halloween event located at "The Village" at Guildford town centre, where I was looking after young children that participated in various fun activities- we all need a break from writing reports and reading research papers, why not wear a fancy Halloween costume and play with children while earning some money ;).
I realised, once I first worked at these events, the university kept asking the same team to work on upcoming events, through Unitemps. I would therefore recommend that new students who are interested in these positions to sign up with Unitemps and update their CV as soon as possible, so that they do not miss any opportunities. It is really easy to sign up, turn on email notifications and you will find the perfect part-time job without even having to search for it. It is a win-win situation since you gain professional experience and earn money while having plenty of time to focus on your studies. Good luck!
Part Time Work Fair on 22 October
Are you looking for part time work to earn some money and build up some skills? Come along to our Part Time Work Fair at lunchtime on 22nd October in Rubix. Unitemps will be there along with around 30 other local employers