If you have some time this month, why not have a go at identifying your key strengths using the CappInfinity Introductory Strengths Profile, available for free during the month of April.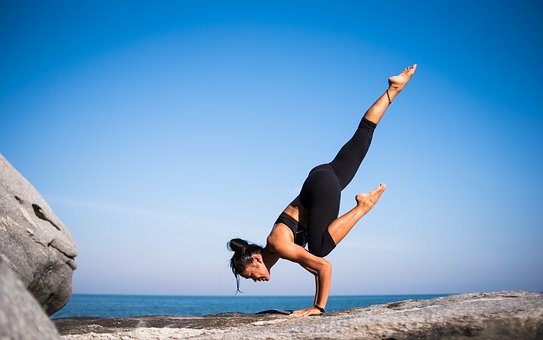 What is a strength?
A strength is something you are good at or capable of doing well and also gives you energy when you perform it.
Research tells us that when we use our strengths we are happier, more confident, have higher levels of self-esteem, higher levels of energy and vitality, experience less stress, are more resilient and are more likely to achieve our goals.
In addition, we perform better at work, are more engaged at work and are more effective at developing ourselves and growing as individuals. It's not surprising then, that organisations are increasingly interested in using a strengths-based approach with employees as it lead to a more engaged workforce, higher performance and productivity and higher staff retention.
Strength-based recruitment
According to the Institute of Student Employers the number of graduate recruiters using some form of strength-based recruitment is on the increase, currently at 50%. Many of those organisations are big names with Accenture, Aviva, Deloitte, GSK and KPMG joining the extensive list.
Common strength-based interview questions include:
What are your top 3 strengths?
What energises you?
What motivates you?
Tell me about something you are particularly proud of?
Tell me about an activity or task that comes easily to you?
What tasks do you find most draining?
In addition to helping you answer the above interview questions, clarifying your key strengths has considerably more benefits too.
You will:
Increase your self-awareness and confidence
Develop a clear personal narrative that will allow you to have authentic career conversations
Explore career ideas that align with your strengths and values
Identify specific jobs that complement your strengths and allow you to be at your best
Improve your ability to articulate your strengths on applications and during the interview process
The Introductory Strengths Profile
After identifying 60 different types of strength, Cappfinity developed the Strengths Profile, an assessment tool that helps you identify your Realised strengths (strengths you use and enjoy), Unrealised strengths (strengths you don't use as often), Learned behaviours (things that you do well but may not enjoy) and Weaknesses (things you find hard and don't enjoy). For more information visit www.strengthprofile.com
Cappfinity are currently offering the Introductory Strengths Profile FREE for any individual user throughout the month April 2020.    
Complete the Free Introductory Strengths Profile here
Book an online Strength-based Coaching Session
When you have completed the Introductory Strengths Profile consider following it up with an online appointment with University of Surrey Career Advisers Helen Plummer or Emma Baker, who are both Cappfinity Strengths Profile accredited and able to provide strengths-based coaching.
We can help you reflect on your Strengths Profile report, use your increased self-awareness to align your strengths with your career ideas and communicate your strengths effectively to employers.
Book your online appointment by emailing careers@surrey.ac.uk and requesting a Strengths-based Coaching session with either Helen or Emma.