We keep hearing the term, public health in the news. What does it mean? The current Covid-19 crisis has highlighted the work that public health professionals are doing to model the course of the pandemic, advise government, protect the public and identify possible solutions.
The NHS defines public health as "helping people to stay healthy and protecting them from threats to their health". Aside from covid-19, current public health priorities are tackling the effects of poor mental health, dementia, climate change and improving diets. In this blog article, we will look at some of the jobs available in public health.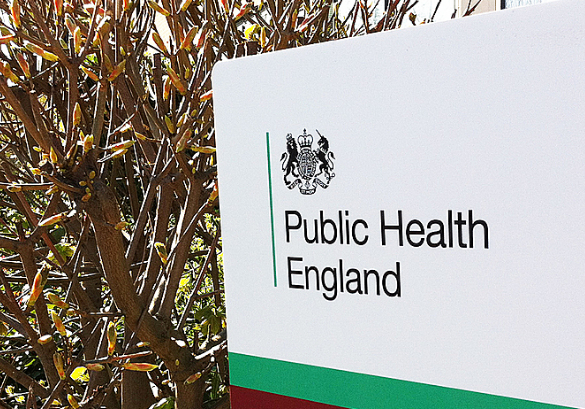 Front line health workers
We hear lots in the news about the Nurses, Doctors and Care Workers who are on the frontline helping the patients who are affected, but there are lots of other health professionals working in the fight against the pandemic.
Clinical, Biomedical and Epidemiology roles
Diagnostic data provided by Biomedical Scientists and Clinicians are used to inform public health Epidemiologists to help them manage the spread of disease. Covid-19 is a new disease where data is collected in this way, but there are many dozens infectious disease agents in the UK that are constantly monitored by public health professionals, including measles, tuberculosis, and meningitis bacteria.
Public Health Nurses may work with patients who are obese or smokers to reduce the risks to their health and a Substance Misuse Worker works with clients experiencing problems with addiction.
You can find descriptions of many of these roles on the NHS careers website
Vacancies can be found at https://www.jobs.nhs.uk/
They may also be advertised through local authorities' websites, charities and with some private sector providers.
Regulatory roles
A significant aspect of maintaining public health is ensuring that relevant statutory regulations are followed. For example, commercial food manufacturers will need to ensure that their products are labelled with the correct dietary information about common allergens. Roles such as Environmental Health Officers will ensure that these regulations are enforced. Specialist laboratories work with Environmental Health Officers to test food, water, and environmental samples to ensure the public are safe.  
Research roles
Public health work needs to be based on the latest research, much of which is done in a university setting. The first step in a University Research Career is usually a PhD; a 3 – 4 year full time independent research project.
If you are thinking of undertaking a PhD, it's a good idea to start by identifying a potential supervisor who is working in an area of research you are interested in. You can also find advertised PhDs on findaphd.com. Some research will be done in collaboration with private sector companies e.g. pharmaceutical companies to create products such as vaccinations or with the NHS or health charities.
Data Analyst and Data Scientist roles
As with the Covid-19 pandemic, many public health initiatives will rely on accurate information. For example, in order to tackle childhood obesity, local authorities can use data collected in schools to target sections of the community where this is a particular issue. There is an increasing need for people with skills in manipulating and interpreting big data sets in many employment sectors.
Public Health England jobs
Public Health England is a government agency that "exists to protect and improve the nation's health and wellbeing, and reduce health inequalities." They employ Epidemiologists, Researchers and Scientists
Surrey students undertake placements at Public Health England, for example in Immunology Research at their Porton Down facility.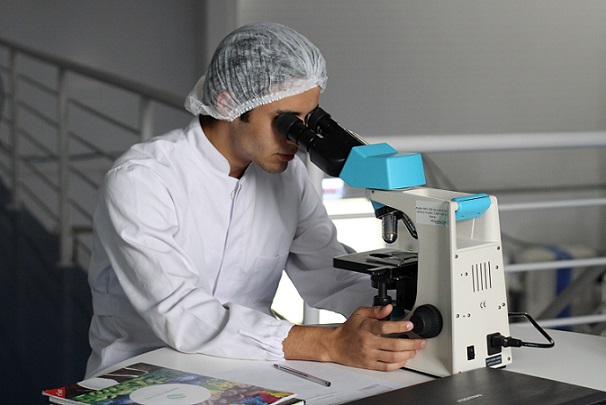 Public Health Policy positions
Central government sets the policy agenda for health, led by the Department for Health and Social Care. Policy makers will use current research and data to inform where public health interventions are made to maximise their effectiveness. Senior NHS leaders and independent think tanks such as the Nuffield Trust will also analyse and influence policy decisions.
Stoptober Campaign Localised policy will be set by local authorities and NHS trusts. For example, the investment in the Stoptober campaign, and in local stop-smoking services are based on research to show that these methods are many times more likely to lead to success than other ways that people use to try and stop smoking. New graduates working in policy will often start out in Information Research and Analyst roles.
This is not an exhaustive list of jobs in public health as it is such a wide ranging term and many roles will have a public health aspect to them.
Careers advice for students and recent graduates
Whatever year you are in or if you have graduated recently, you can discuss your career options with a careers adviser. Please book a guidance appointment on Surrey Pathfinder.
Useful Resources
Thank you to Emma Baker, careers adviser for Biosciences and Dr Alison Cottell from the School of Bioscience for writing this blog.