This time last year we were preparing for our Summer Recruitment Fair. This is traditionally a smaller fair than our Autumn Fair, but still sees a good amount of companies attending. They come because they still have graduate and placement vacancies and want to scoop up some of the Surrey talent.
This year is a bit different. We were not able to hold our physical event, but with technological advances, we are looking forward to holding our first ever Digital Recruitment Event, suitable for final year and Masters students and 2nd years who are looking for placements.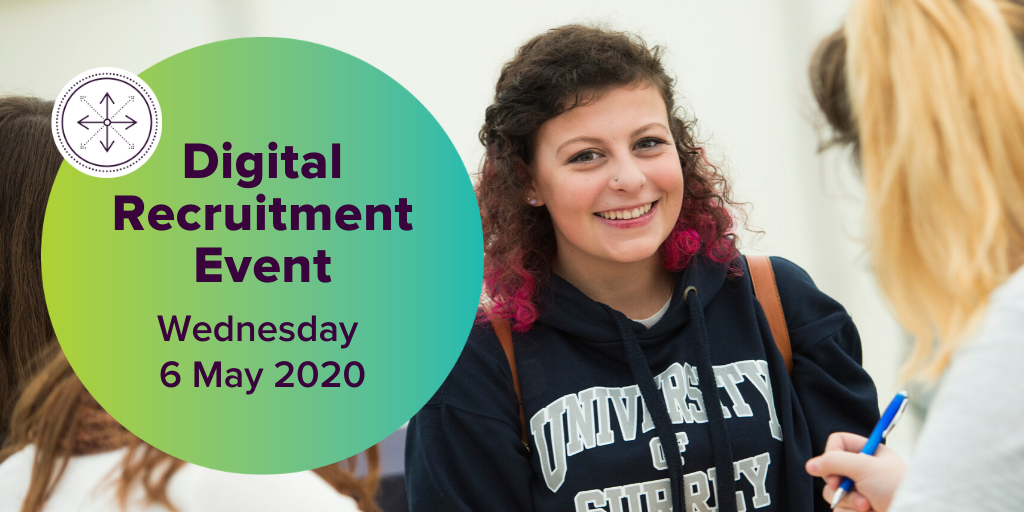 In this blog we will go through what to expect at our Digital Recruitment Event, the other exciting events happening during Finalist Week (4-7 May) and how you can prepare for virtual recruitment.
Digital Recruitment Event – Wednesday 6 May
This event is evolving by the day as more exhibitors come on board. There will be a mix of live events, company insights and guidance on how to prepare for applications.
A full list of what is happening will be available here. All the employers attending are actively recruiting for graduate and placement vacancies.
Finalist Week 4-7 May

The Finalist week is designed to provide you with a boost of confidence and the tools you need to navigate the working world as best you can.
From hints and tips on job searching to helping you to enhance your LinkedIn profile, we have a week packed with live sessions, drop ins, appointments and engaging information to help you on your way and the Digital Event is just part of our Virtual Finalist Week.
Monday 4 May
Tuesday 5 May
Wednesday 6 May
Thursday 7 May
Every Day
How to prepare for a virtual interview
There are things that you can do in advance that will help for your virtual interview or assessment. These include
It's a good idea to prepare for a virtual interview as if it were a face-to-face interview. Don't forget that we have our interview leaflet and guidance on techniques for handling nerves during the recruitment process. You can also book a virtual mock interview with a careers adviser on Surrey Pathfinder .
If you need any help or support for you career or job application please email us on careers@surrey.ac.uk
We look forward to seeing you at our many virtual events next week.