Reflecting on my final year of uni working in a student role.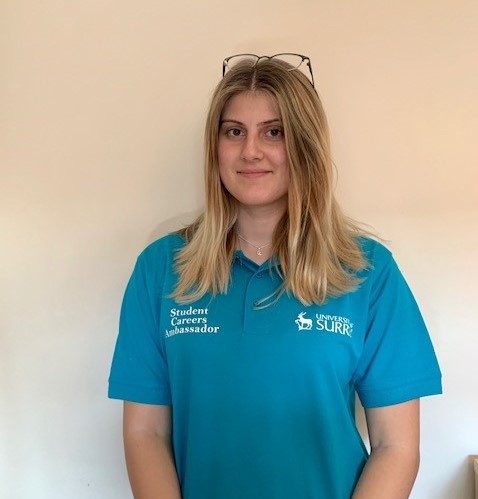 This job could not have come at a more perfect time. After finishing my placement year – which I enjoyed so much – I wanted to promote the placement opportunity and got offered a role in Careers and Employability services.
Professional growth
Doing student work throughout my final year at uni definitely helped me with being more organised and having a structured schedule. I still made sure I devoted my time to studying and university affairs, which was allowed by this flexible type of work.
I had the opportunity to work at events such as the Autumn recruitment fair, where I was able to also chat to employers and get tips from them. This job provided multiple different networking opportunities and helped me improve my communication skills. Team work was also important as we were in charge of running events and making sure they ran smoothly – which required a team effort and coordination. In addition, running drop in sessions in The Hive and showing students how to use Surrey Pathfinder was more than useful as it meant I learnt a lot about how to use Surrey Pathfinder myself- not only to book appointments, events and find jobs – but also to do useful courses, read articles and use the career development tools.
Finally, I developed my video, blog writing and presentation skills as I made multiple videos and published many blogs throughout the year from promoting events to showing you guys around the Hive, to giving you my top tips for work life balance in lockdown. You can see that one here –https://www.youtube.com/watch?v=MGhbpQ-yNR4
And of course, all of this experience looks amazing on a CV and for future application as it shows you are involved in your university community.
Personal Growth
I've had the opportunity to meet and work with an amazing set of people. I've made so many friends and had so much fun shooting promotion videos and working at events. So a shoutout to all the amazing people I worked with this year.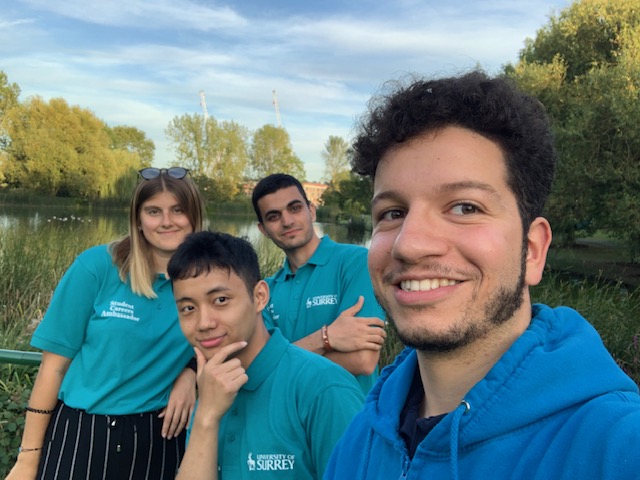 I would definitely recommend you guys get involved in the uni community and look out for student roles, no matter what year you're in and you'll definitely thank me later!