Have your plans fallen through for this summer or have you suddenly found yourself with more time on your hands and no ideas for how to use it? Even in the current situation, there are loads of things you can be doing to enhance your employability. Why not try one or two of these 8 suggestions?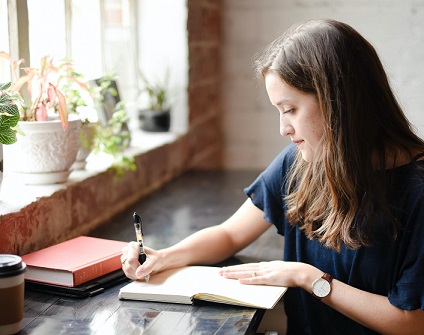 1. Apply for a job/ placement
There are still graduate jobs and undergraduate placements/ internships out there. Take a look at Surrey Pathfinder for current vacancies. If your dream company isn't currently hiring, are there creative alternatives or a plan B you can follow? Graduates who build successful careers after graduating in the last recession give their advice on making the most of a difficult situation in this BBC article.
2. Do a virtual internship
As many companies haven't been able to run their normal internship programmes, some are now offering online alternatives. Bright Network has partnered with some of the biggest graduate recruiters to offer online internships for any students wanting experience here. The closing dates are soon so don't delay your application.
3. Reflect
Many graduates leave university not knowing what career path to follow or what they really want from a job. Now is a great time to reflect on what you really want so you can increase your chance of being happy with your career choices. Our Careers Advisers have created this 'Getting Started' leaflet with some suggested reflective questionnaires/ activities.
4. Research
There are loads of places you can look online to find out more about the jobs available to you. The Prospects website is an excellent starting point. It has suggestions for careers linked to your degree and job profiles for different graduate roles. You could also have a snoop about at other people's profiles on LinkedIn to find out what's out there.
5. Enhance your online presence
You could take some time to improve your LinkedIn Profile (or create one if you haven't yet), make some new connections, follow some companies or look at jobs. Our LinkedIn introduction will help you get started.
6. Develop your skills
If your research shows employers are looking for skills you don't have, there are lots of things you can teach yourself online. Not only will you be able to boost your CV, you will also be demonstrating your ability to work independently and take the initiative. There are loads of short e-learning courses on Surrey Pathfinder for students and graduates to take and online platforms like Future Learn have a huge range of options.
7. Get a part time job or volunteer
Many business remained open during the lockdown and many more are operating now so there will still be part time work and voluntary positions for you to build up transferrable skills and earn some cash. Try looking on Surrey Pathfinder for part time work and Voluntary Action for volunteering opportunities.
8. Speak to a Careers Adviser
If you want guidance on anything career related, our Careers Advisers are still on hand for remote appointments. You can book a careers guidance appointment via Surrey Pathfinder.
Most importantly, don't panic! You may need to be a bit more flexible if your plan A isn't possible at the moment, but there is always a plan B and sometimes back up plans end up being the better option. The Next Step Support website has loads more advice about how to increase your employability in the pandemic. Employability and Careers are still around to give you advice and support; contact us at careers@surrey.ac.uk.
This blog has been written by our careers adviser, Emma Baker