Hannah received a Highly Commended in the Student of the Year awards recently. She gives her tips about how to self-source your own placement and tells us about the projects she got involved with.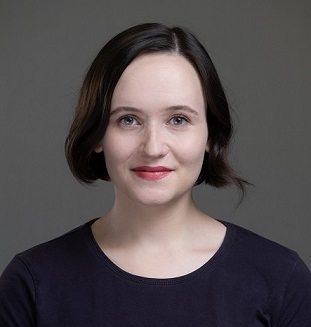 Why did you choose this placement?
I was an Intern at the Hofesh Shechter Company, an internationally renowned contemporary dance company. I saw their piece 'Grand Finale' and loved it, so I applied to work for the company, although they did not have an existing connection with Surrey.
How did you self-source your placement?
After researching the company (including introducing myself in person to a company member) I emailed them to express my interest and explain the placement structure. After some back and forth, including Surrey's assessment of the company, I went for interview and secured the placement.
How did you feel when you received your offer?
I was over the moon! It didn't feel real that I would be able to work for a company I admired so much. I was grateful that Surrey helped facilitate this opportunity.
What did you mainly do in your job?
I provided on administrative support for the company which included collating statistics that helped the company secure funding from the Arts Council England, obtaining visas and booking travel for our two touring companies, administrating and assisting in auditions for the apprentice company, bringing in one of my exemplary peers at Surrey to work the event.
What was the highlight of your placement year?
My main placement project was the organisation and delivery of four professional intensives, which were dance courses for professional dancers or students in vocational training.
All four sold out, and I was able to represent the company and liaise with the venues, professional dancers, and the public to deliver a calm, welcoming and professional environment for all.
Did you experience any moments of doubt and how did you overcome them?
Yes, I felt quite overwhelmed by the workload at certain points, especially as I had to find new housing half way through my placement. However, I spoke to my line manager about this and she supported me through this stressful time, by letting me leave early to do house viewings and helping me prioritise tasks so my to do list wasn't as intimidating.
What did you learn about yourself during the year?
That I am more resilient and capable in the workplace than I thought. Also, that I don't like asking for help but that doing so is not an inconvenience but an important part of working in a team.
How did your placement year prepare you for going into your final year?
It focussed my mind on what I want to do professionally and made me better at managing my time and communicating on group projects.
What are your top tips for students going on placement next year?
Write a 'wish list' at the start of your placement about areas you would like to work in or experience and share it with your line manager – hopefully you can work through the list to access the opportunities while balancing your responsibilities on placement.
Finally, what advice would you give students who are looking for a placement?
Gaining a placement will be undoubtedly be more complicated due to the coronavirus, so be kind to yourself when applying and reach out to Employability and Careers for advice and additional support. I had a mock interview with them which really calmed my nerves and prepare for my placement interview.
Also, try to find a company that you will be excited to work for, even if they don't currently have a placement relationship with Surrey – your genuine enthusiasm will help you stand out in interview and make your time working for that company even more enjoyable!
Find out more about our Student of the year awards in this short film