We caught up with Melody who tells us about her role as an Ambassador for Bright Network and the virtual internship opportunities they're providing students.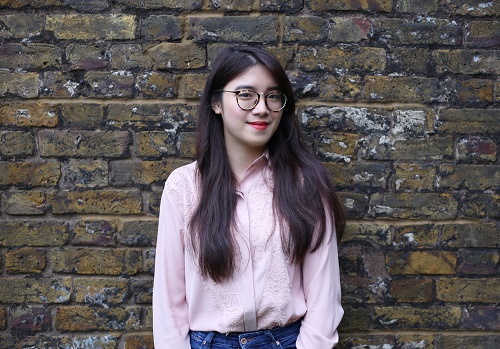 What does Bright Network do?
They provide a platform to support students with opportunities, insight and advice. Their vision and mission entail connecting and empowering the workforce of tomorrow.
Authentic 3 day work experiences

Bright Network conducted a survey which shows a clear sign of decline in confidence amongst us – the student community. This is why Internship Experience UK was born, hoping to bring together graduate employers and educations institutions to offer an authentic three-day experience for students with meaningful impacts.
My role at Bright Network
Part of my role is to promote Bright Network as one of their many student ambassadors. Undeniably, it's been a great delight to support the Internship Experience UK. Ever since I received the invitation email to be part of this nationwide experience in early June, I was looking forward to spending this summer brightly.
What does an Ambassador role involve?
Ambassador-ing consists of
fun networking and connecting with students
promoting this exciting opportunity to peer groups on social media channels
encouraging students and graduates to upskill their employability through learning from world-leading employers.
As well as communicating and answering enquiries from students, I had several meetings with Bright Network's Marketing Director, discussing clarifications and providing suggestions for the event.
All about the virtual internships
The whole event will last three weeks from the 29 June – 16 July, with six sectors to choose from. Big firms taking part include Google, Amazon, HSBC, Pwc, Accenture, M&S, GSK, enterprise, P&G and many more.
The three main goals of the internship experience are to provide
access to work experiences for all students above the age of 18
support participants in career development
spotlight potential career paths for all participants with seminars, networking, and tasks.
This enables students to learn about sector-specific knowledge and implement their creative thinking and problem-solving skills. The last day will also include a CV advice and guidance seminar to further support our future careers.
How can I apply for an internship?
The application form doesn't take long. You fill in your personal information along with a concise reason on why you would like to be a part. There have been more than 15,000 participants already accepted and registered. Don't worry too much about the application form, just be yourself. You will get the confirmation letter within a week.
Don't miss out on this valuable experience, find out about how to apply here.