Whether you are returning to Surrey or have just started your first year – Employability and Careers are here to provide support on every step of your career journey. If you are thinking about what graduate job or placement to apply for, how to get work experience, what to put on your CV, considering further study or getting a part time job or volunteering to fit around your studies we will help you.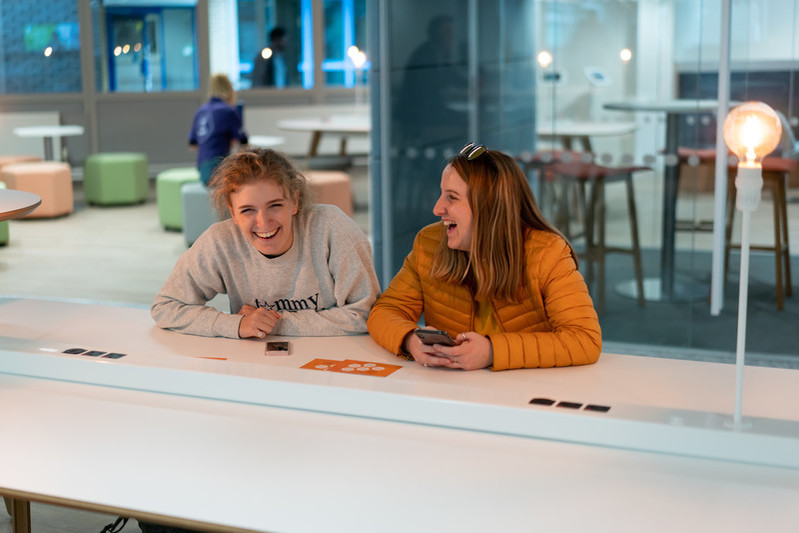 Surrey Pathfinder
Lots of careers resources, information and events can be found on Surrey Pathfinder. This is the place to go if you want to get support. You can book careers appointments, book onto events, search for jobs and read our subject specific resource leaflets for students and graduates. You can even try our Interview simulator!
Surrey Pathfinder App
Surrey Pathfinder also is an app. Download it from the Appstore or Googleplay so that you can access all our support on the go.
Employability Award
Our successful employability award is now in its 3rd year. It's a bit like a DofE award but without the long hike with a massive bag on your back! You get recognition for part time work, volunteering, hobbies and interests, and practising employability skills.
The Award is available to all University of Surrey students. There is no selection process involved in undertaking the award programme. Find out more here.
Events
We have a full online event programme for Semester One. Our in-house events series includes sessions on CVs, cover letter, job interviews and LinkedIn.
We also have employers like KPMG, Barclays, FDM, EY, Lidl and TeachFirst running virtual skills sessions on video interviews, strength based interviews, assessment centres, applications and personal branding. And we have two fantastic panel events lined up on Women in Tech and Pharma and Healthcare.
Book you place on any of our events here.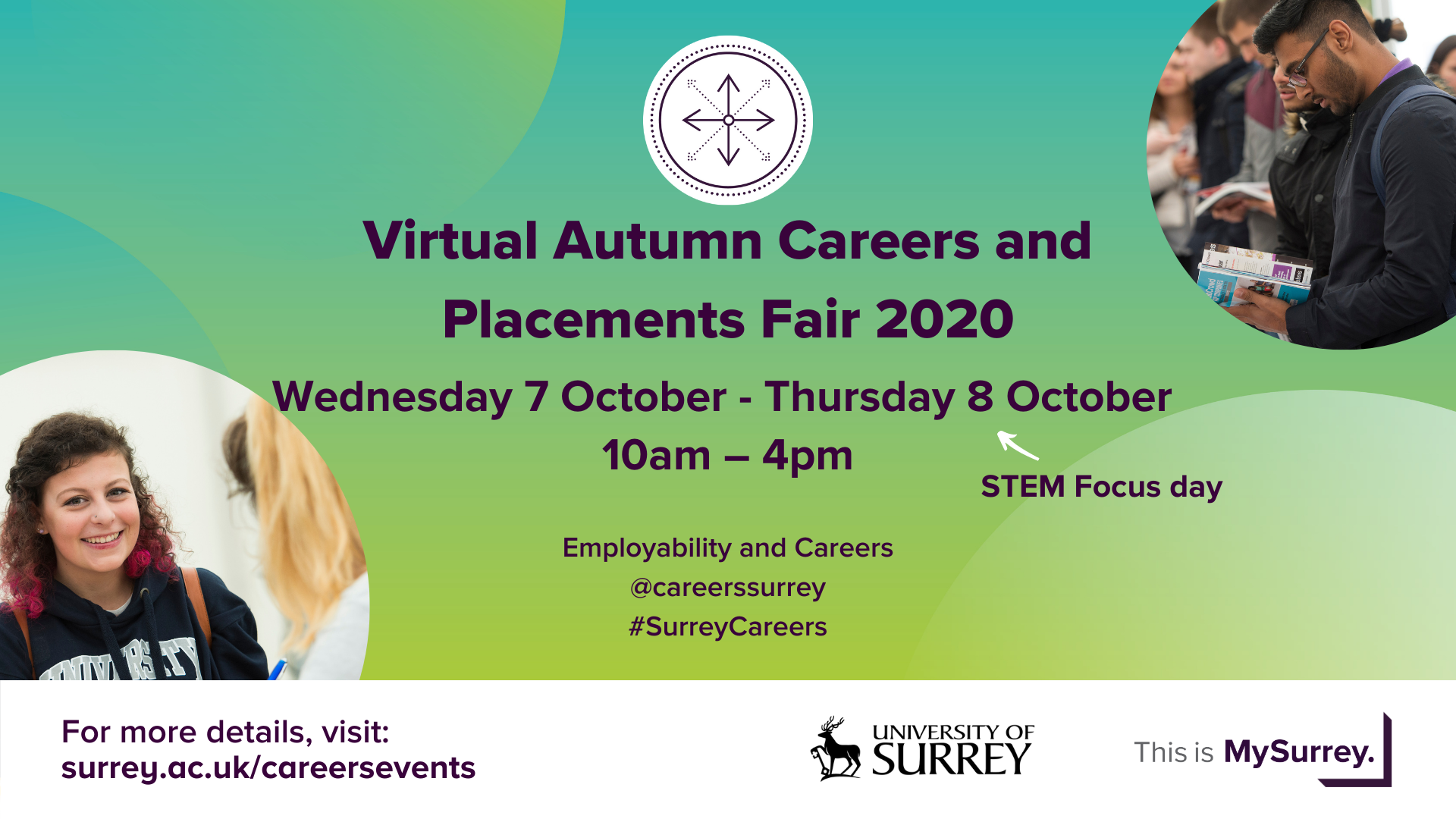 Online Careers Fairs
Every student is invited to our Autumn Careers and Placement Fair on Wednesday 7 October. At our biggest event of the year you can network with employers looking to recruit for graduate schemes and placements. Even if you are in your first year, this is the place to come to start your placement research. Book your place here.
Are you interested in STEM graduate jobs or placements? For the first time ever we are introducing a STEM specific strand of our Autumn Fair on Thursday 8 October. Explore this event here.
Our series of mini recruitment events this semester include
Careers appointments and drop-ins
We have both long and short online appointments available to book. Whether you would like a CV, cover letter or personal statement check, help with LinkedIn, to discuss your career plans, have a mock interviews or get job application advice, book your appointment to see us on Surrey Pathfinder.
If you would prefer to have a chat before you book an appointment, you can drop into our Have you got a question about careers? zoom chat every week day from 11-12. We can point you in the direction of resources, help you use Surrey Pathfinder or answer quick questions. If you have a longer enquiry, we will then book you an appointment.
Placements
Our Placement Officers can help you with all your placement enquiries. If you want support with the application process, have a question, or want to get your placement CV checked. You can book a 15 minute appointment with them for a chat or CV check on Surrey Pathfinder or go to an online placement drop in with them.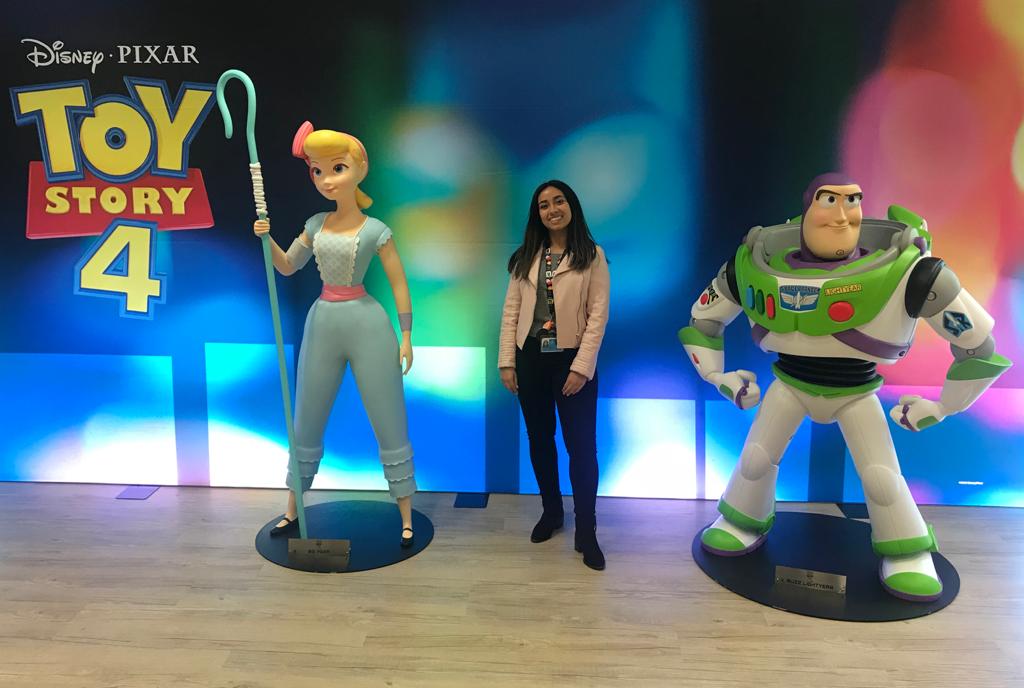 Placement module
We have put together a handy placement module to help you start thinking about your Professional Training goals from the moment you arrive at Surrey. It brings together a range of guidance materials, useful resources and interactive tools designed to support you at every stage of the Professional Training journey. Each part of it is a bite sized chunk – spend 5 minutes a day on it to get well ahead in the application process. Start the placement module here.
Free careers resources in MySurrey Hive
Pop into MySurrey Hive to pick up some of our FREE leaflets and publications to help you with CVs, cover letters, job interviews, International students getting a job, postgrad course applications and student jobs.
Follow us on Facebook and LinkedIn to keep up to date with all our events. If you have any questions about any of the above drop us an email on careers@surrey.ac.uk.
*First years will have access to Surrey Pathfinder from 28 September